Upcoming training schedules
Explore training events and workshops happening near you. We've got a lot lined up! Browse our schedules and secure your spot for upcoming training sessions now.
Virtual classroom training
Benefits of training and certification
Complete flexibility
Explore setup, customization, and integration options for our products, and choose the learning mode that works best for you.
Product expertise
Acquire in-depth knowledge of product features and benefits. Gain a competitive edge in your industry by learning best practices from real-life use cases and scenarios.
Versatile learning experiences
Experience a comprehensive learning platform and flexible training delivery modes. You'll gain holistic product insights and take your business to a new level by enhancing your expertise in our products.
Course completion certificate
Obtain a course completion certificate after successfully attending all training days. You can further demonstrate your technical expertise by registering for our certification assessments.
Training modes
The right training mode is integral to your success in our programs. Our goal is to enhance your learning experience. Choose a path, and we'll guide you to the destination.
Partner Training and Certification
Access a wide range of exclusive benefits and training programs for partners.
Explore more
Customer Certification
Access a wide range of product certification opportunities. Prove your expertise and get certified!
Explore more
Meet your trainers
Sales

Marketing

Helpdesk

Finance

Books
Expense
Inventory
Invoice
Subscriptions

Human Resources

IT

BI & Analytics

Email & Office

Workflow Management
CRM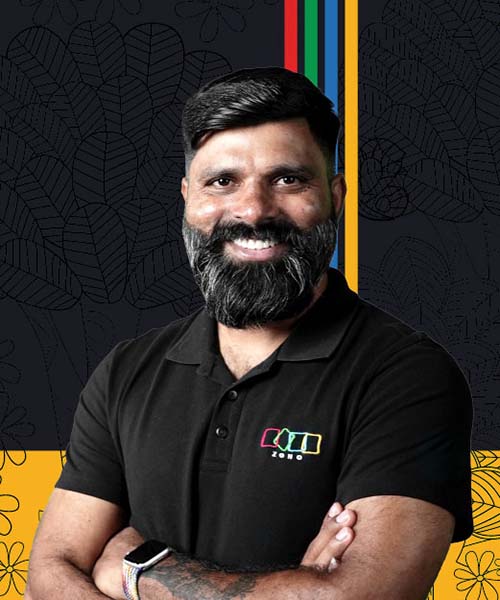 Ganesh Manoharan
Senior Manager - Training & Certification
Known for his customer service and love for problem solving, Ganesh has over 13 years of experience working with Zoho CRM, and has always been a first point of contact in training and knowledge transfer. He enjoys interacting with customers as much as he enjoys playing volleyball.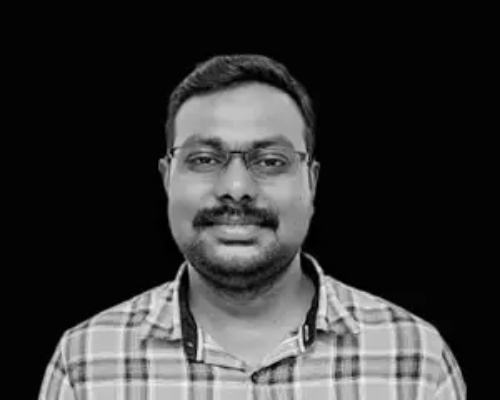 Sampath Kumar
Manager - Training & Certification
With strong experience in teaching, Sampath adds great value when it comes to training customers. He is constantly dabbling with new ideas and scenarios, while making sure he explains the most intricate of features in a straightforward way. He unwinds after a long day of training by playing tunes on his saxophone.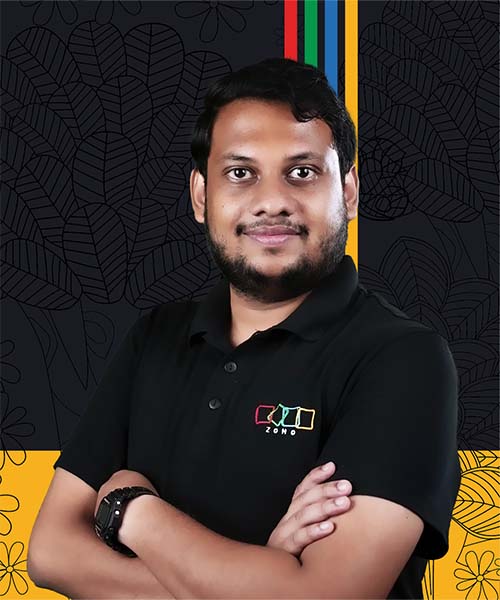 Sandeep Nayak
Team Lead - Customer Support
Sandeep always believes in delivering knowledge in the simplest way possible. He loves problem solving and enjoys giving solutions to Zoho customers. Not just an expert on CRM, he also has mastery of multiple Zoho applications, their APIs, and functions.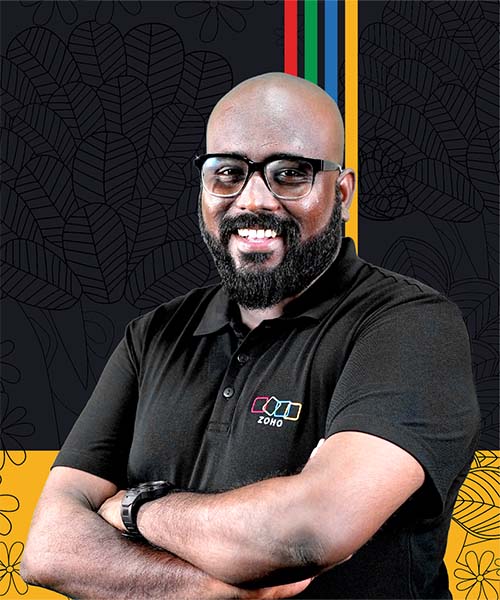 Chris
Team Lead - Customer Support
Chris is a go-getter and is known for public speaking and learning. Chris believes that learning should be fun, so that customers don't find training exhausting, which creates a win-win situation for both the learner and educator. Outside of work, Chris enjoys learning about flora and fauna.
Sign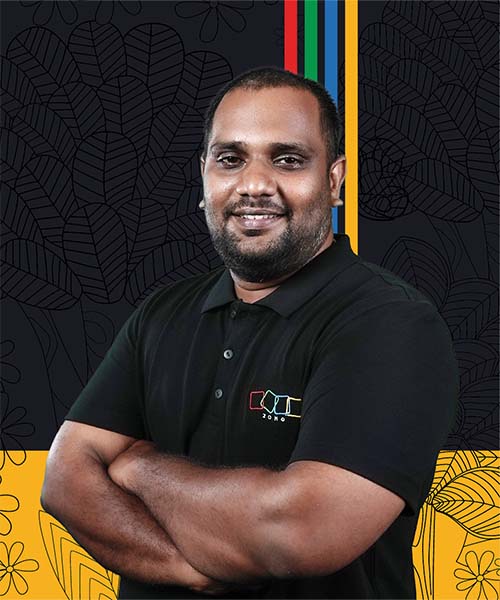 Rajkiran RV
Lead - Technical Support
Rajkiran leads the customer success initiatives at Zoho Sign. With nine years of experience in offering implementation assistance and technical support, he primarily manages key relationships both within Zoho and outside with customers and partners. Outside work, he likes to read books and go on occasional treks.
Assist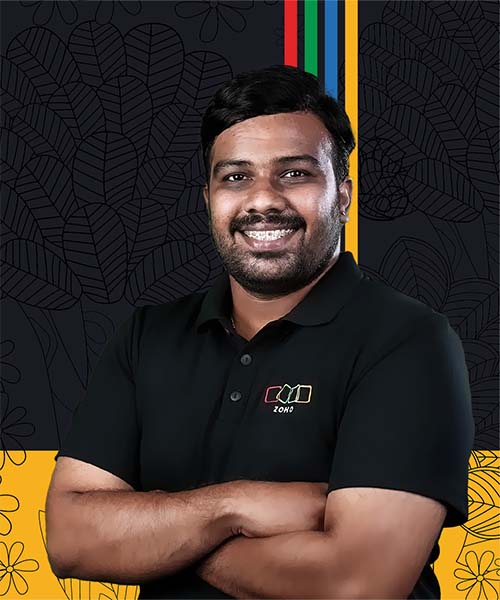 Ambrish Vivekanandan
Digital Marketer
A people person, Ambrish loves meeting new people and learning about their lives and their backgrounds. He is naturally outgoing and quickly finds ways to make our customers feel at home. He is also a hardcore car enthusiast and soccer fan.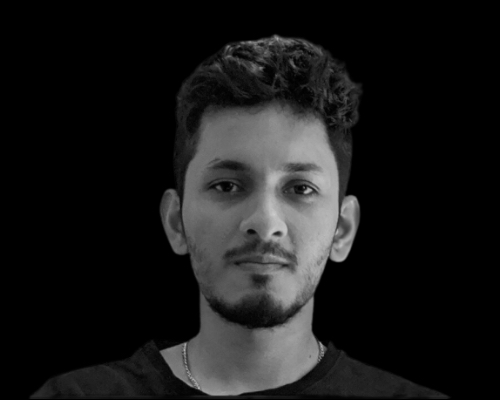 Abhinav K
Technical Support Engineer
Abhinav is a patient listener and great communicator. He takes pride in making sure that the customers have the right information because this results in better and faster resolutions. He is an avid sports fan and a lover of music.
Desk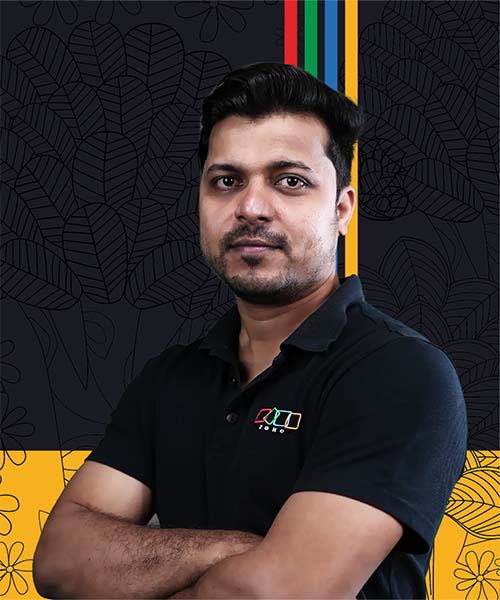 Rahul Bhaskaran
Manager - Customer Support
After a long stint as a compassionate and empathetic support engineer, Rahul, one of our charismatic support leads, has now ventured into partner training, with his innate passion for meeting new people and offering technical assistance.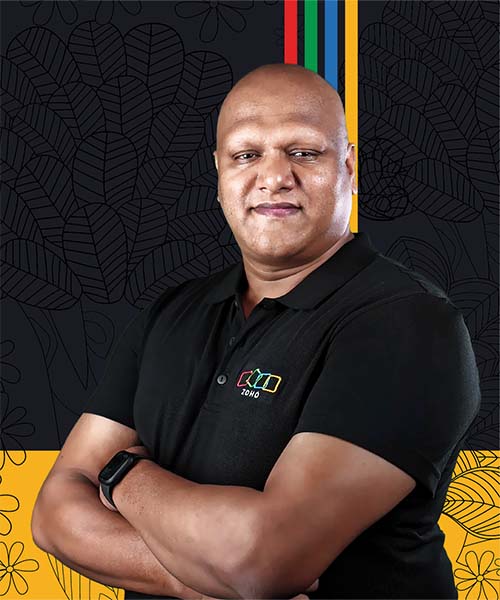 Dheeraj Siddantham
Team Lead - Customer Support
One of the very few experts who worked on both ManageEngine and Zoho platform as a Solution expert. Dheeraj has acquired skills through complex implementation over the years and wants to put those skills to good use as a Lead Technical Trainer for Zoho Desk
People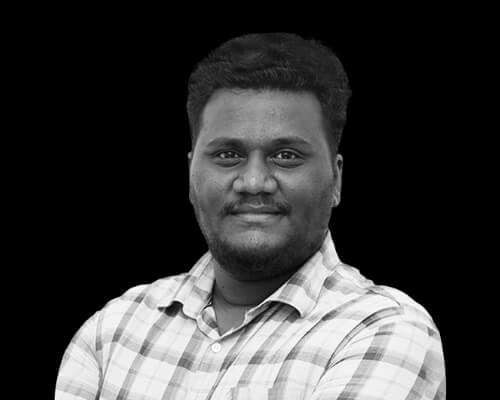 Praveen
Team Lead - Customer Support
Praveen has five years of experience in the SaaS space. He has helped mid-level to enterprise businesses streamline their HR operations to deliver better employee experiences with Zoho's HRMS application. Solution building and product training are his forte. Outside work, he loves going on long drives and is a self-proclaimed motor head.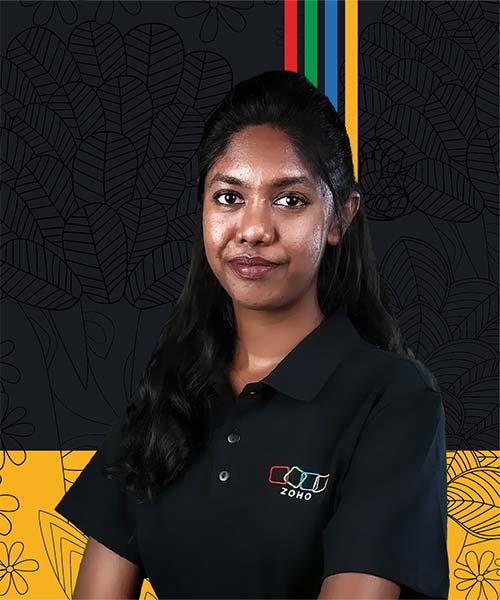 Daphne
Senior Product Support Engineer
With a passion for customer engagement, Daphne goes the extra mile to educate customers on the products and identifies practical solutions to address every customer need. She is actively involved in training partners and mentoring the budding consultants at Zoho. When she's away from work, she enjoys painting and is fond of artwork.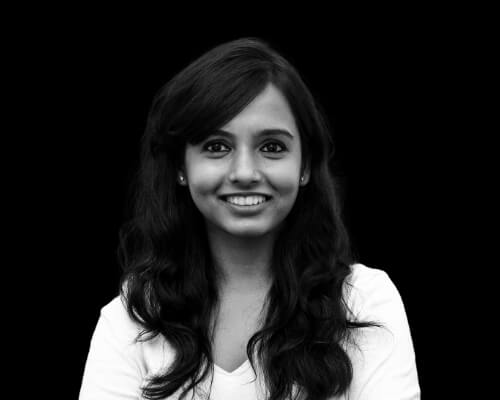 Neha
Team Lead - Customer Support
Neha has eight years of customer-facing experience and vast knowledge of varied businesses and industries. She currently leads the customer success team across the US region, responsible for implementing HR applications. She has facilitated several online training sessions for customers and partners on the best ways to utilize the products.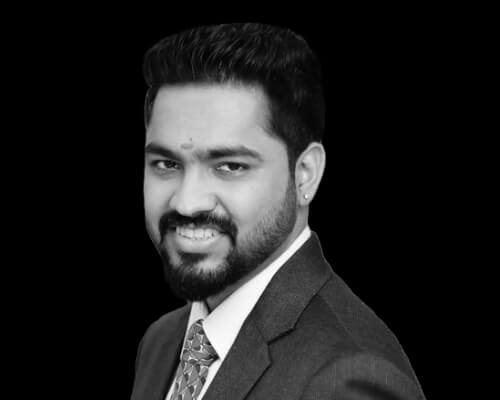 Raghav
Team Lead - Customer Support
Raghav has over seven years of techno-commercial experience. He is passionate about solving customer problems in recruitment and employee engagement. He has been scripting customer success stories by helping them reinvent their processes with the help of Zoho's HR apps suite. He enjoys interesting conversations about the startup ecosystem and the gig economy. When life gives him lemons, he goes for a long ride on his cruiser to make lemonade.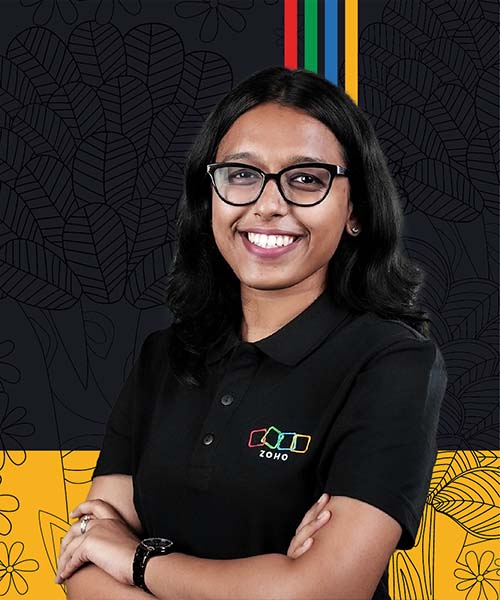 Ilin
Technical Support Engineer- Zoho Training Team
Ilin believes learning should be simple and comprehensible. She engages in zealous conversations with customers to create personalized training based on their organizational requirements.
Recruit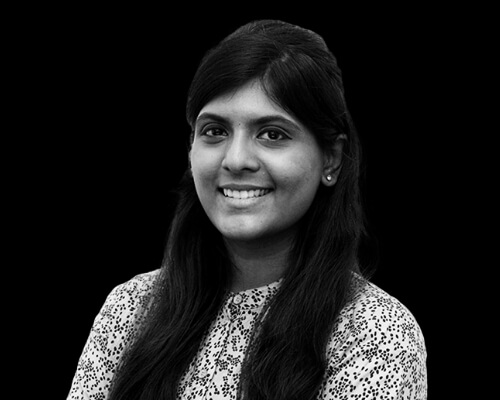 Shruti
Team Lead - Customer Support
With over four years of expertise in SaaS, Shruti's work has been a convergence of implementing and transforming Zoho's HRMS suite of products. She has been responsible for designing processes, user education activities, product integrations, and training. She crafts great customer experiences by coming up with new initiatives to help them get accustomed to the products.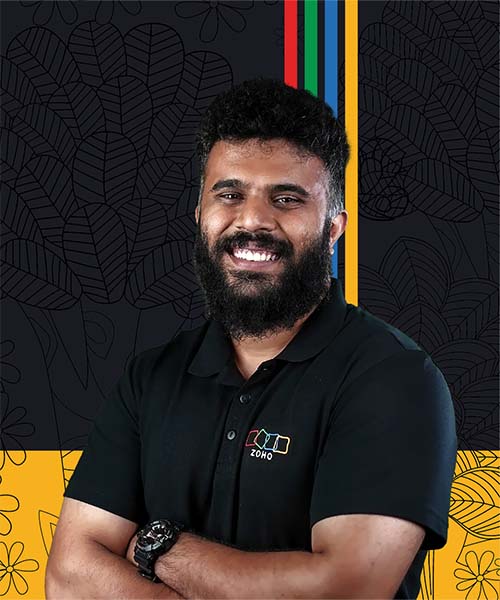 Irthifa
Senior Product Support Engineer
Irthifa is known for his interactive ways of dealing with customers. As an enthusiastic person, he always has creative ideas to meet customers' requirements. He has hands-on experience implementing multiple business workflows in Zoho's HRMS products, covering a variety of use cases. He is also a hardcore fan of FC Barcelona and loves to workout.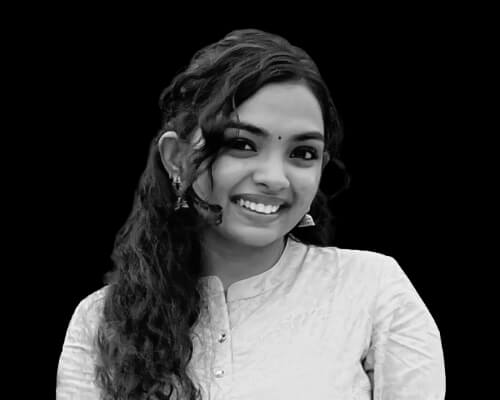 Vismaya
Senior Product Support Engineer
Vismaya has over three years of experience in onboarding, solution building, implementing, and deploying HR products at Zoho. She has been working with customers across the globe by optimizing their business needs. She also trains and mentors a group of aspiring support engineers. Her magnetic personality in the workplace exudes a lot of positivity. In her free time, she likes to dance and travel.
Analytics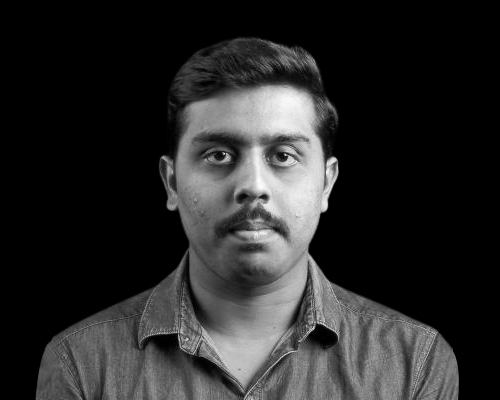 Saravanaprakash Tamil Arasan
Member Leadership Staff
Saravanaprakash has been working at Zoho for the past 11 years. He spent his first five years at the company as a developer and developed one of the components for Zoho Analytics. He has spent the past six years heading the technical support team for Zoho Analytics.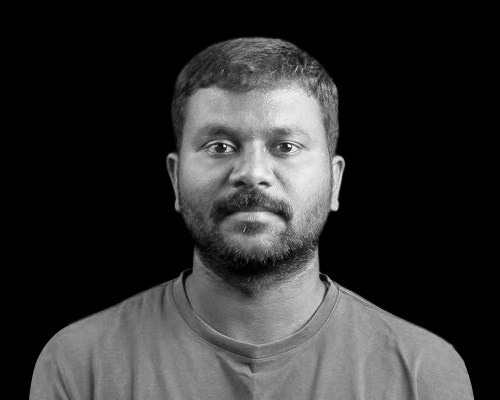 Titus Andrews S
Member Leadership Staff
Titus has 14+ years of customer-facing experience and currently heads the pre-sales team for Zoho Analytics Cloud division. His team focuses on product demonstrations, technical support, webinars, and training. Before Zoho, Titus worked as a language trainer. When he is not working, you will find him enjoying long drives or on a cricket field.
SalesIQ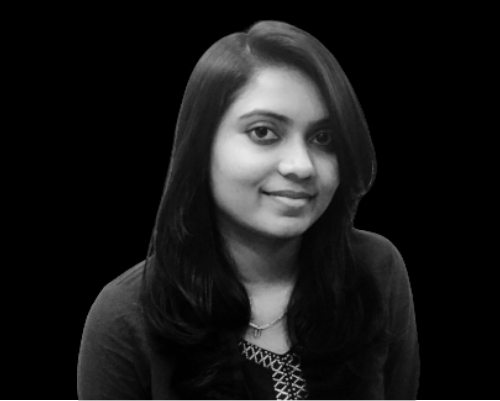 Elsi G
Member Leadership Staff
Elsi is from the SalesIQ product team, and takes care of technical training, customer engagement, and user education. She currently facilitates customized training for customers to use the product based on their requirements.
Mail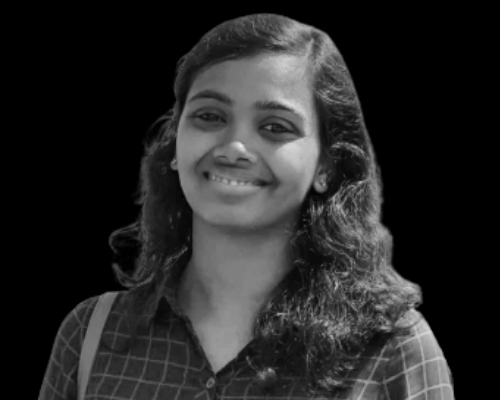 Pavithra Murugan
Product Marketer
Pavithra Murugan is a product marketer for Zoho Mail. She started out over four years ago as a content writer and has taken on responsibilities in user education and marketing over the years. Outside of work, you can find her sipping coffee while reading a book or trying out food from different cuisines.
Campaigns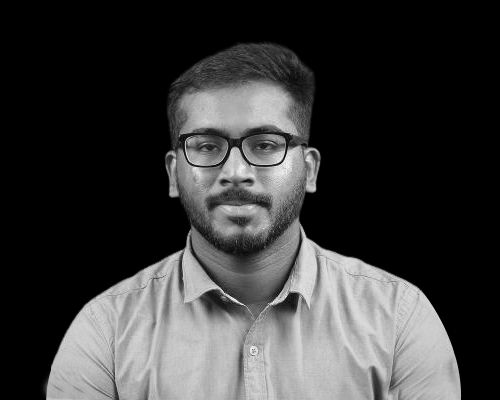 Levin C V
Senior Presales Engineer
Levin believes that a new customer will only turn into a happy customer if they find your brand useful for their business in the long run, which means you need to deliver value. Levin's training approach with his customers is to make learning fun and easy and productive. He loves gardening and travel.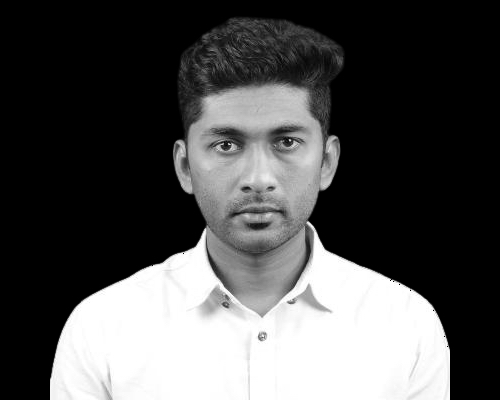 Nithin R
Senior Presales Engineer
Nithin enjoys interacting with his customers, understanding their business use cases in depth, and providing the right solutions. He ensures there is value in every training sessions he delivers as that lays the foundation for customers' journey with the product. When not at work, Nithin enjoys spending time with his dogs, travel, and sports.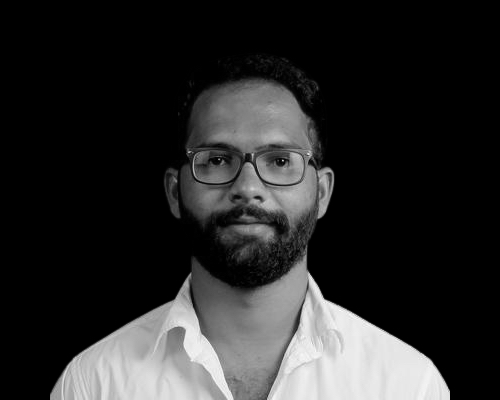 Santhosh K
Lead - Presales Engineer
Santhosh is a customer-focused person. With five years of experience at Zoho, he makes learning easy for his customers with his problem-solving abilities and relatable use cases. He believes that educating customers is just not delivering what the product does but doing it in an easily comprehensible way. He loves spending time with his car and dogs.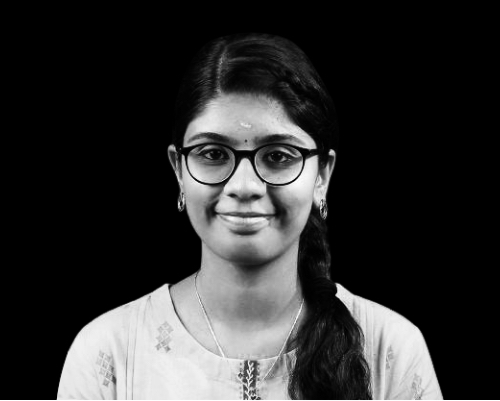 Vinaya M
Product Marketer
Vinaya believes that everyone learns differently. With a range of experience in E-learning and Product Marketing, she has a good understanding of how people learn. She is passionate about designing a personalized learning experience for customers, using simple, creative learning methodology. When she's not at work, you can find her absorbed in a book or stretching out on her yoga mat.
Survey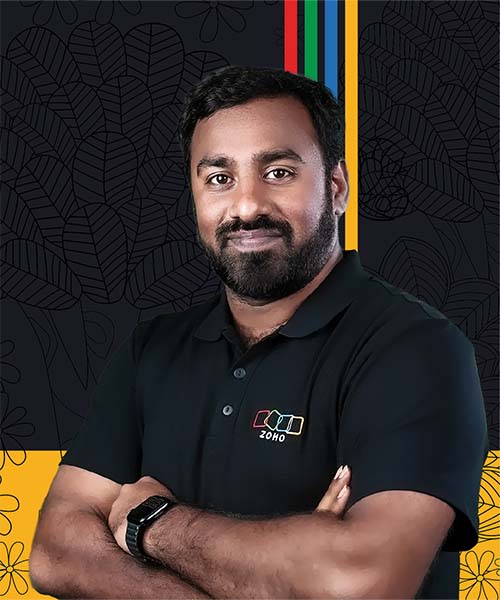 Suganthan R
Product Trainer
Suganthan is well-known for his helpful nature; his patience and passion to help is remarkable. His experience as a customer support engineer for seven years has gained so many happy customers for Zoho Survey.
Qntrl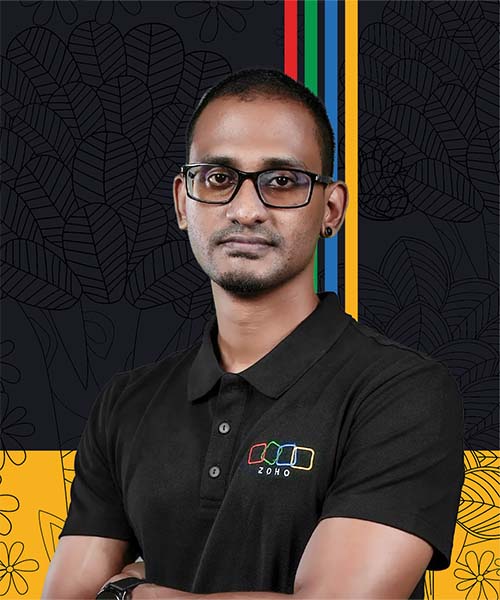 Ajith Kevin Devadoss
Lead - Customer Support
Customer relationship and product training have been Ajith's core duties at Zoho for the past four years. He is also an expert in Qntrl and loves training our customers and Zoho's employees to use the product. He loves western rock music and practicing his guitar during his free time.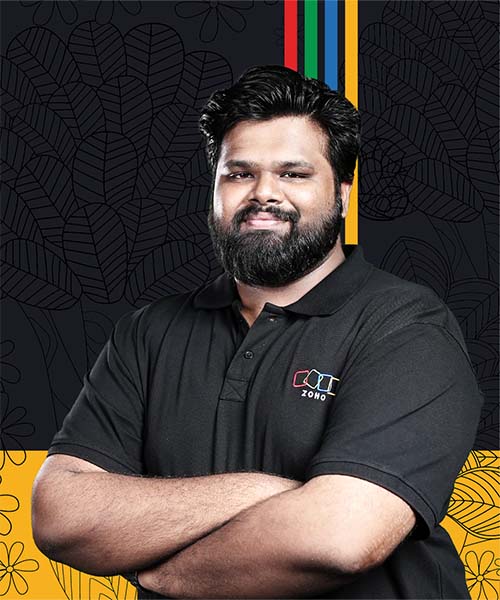 Lawrence Sam Selvam A
Product Trainer
Lawrence believes that knowledge without action is meaningless. As a Product Trainer, he likes to implement workflows and explain complex aspects in the simplest way. He loves to play video games or binge watching TV shows after a long day of work.
Projects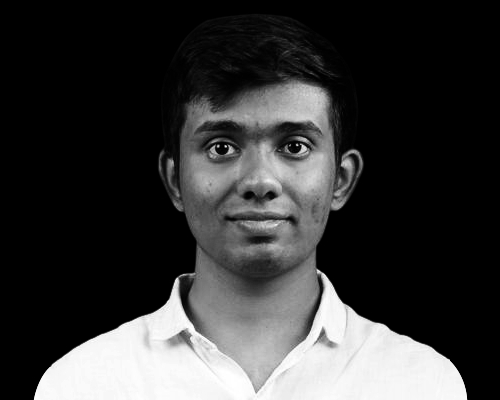 Pratyush
Technical Support Engineer- Zoho Training Team
Pratyush has been passionate about interacting with people from all walks of life since he was young, and that translates into his work. His love for public speaking and writing has helped him evolve into a versatile product trainer. He is committed to delivering high-quality solutions with a strong focus on customer satisfaction. His interests outside of work include music as well as writing.
Books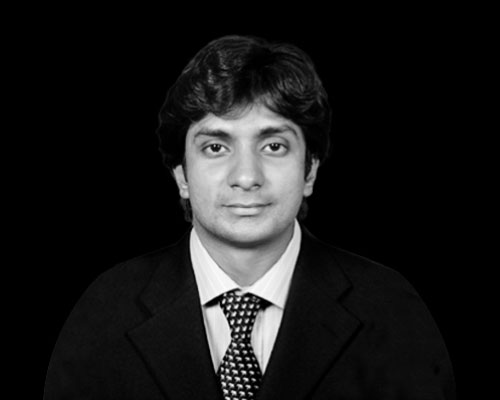 Rameez Faizal
Regional Head (Partner Integration Program)
Rameez is responsible for nurturing partnerships and strategic alliances at Zoho. He also heads the educational institution program for Zoho Finance products. He works with clients in India, Dubai, Bahrain, UK, and Saudi Arabia for the Zoho Finance products.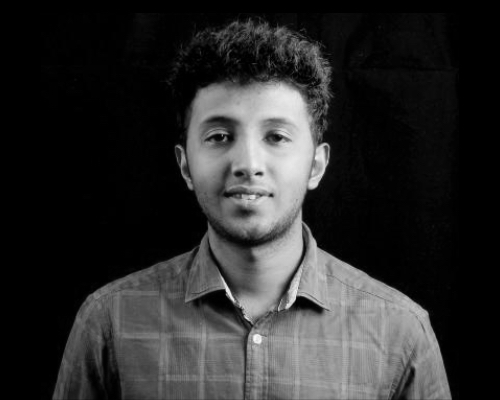 Dheeraj V N
Product Expert
Dheeraj has been part of the Zoho Books team for five years now and has held various customer facing roles. He currently handles the Zoho Finance Partner program for the Americas and the UK, helping partners implement Zoho Finance applications for their clients. He also has hands on experience implementing our accounting application for clients from various industries.
Payroll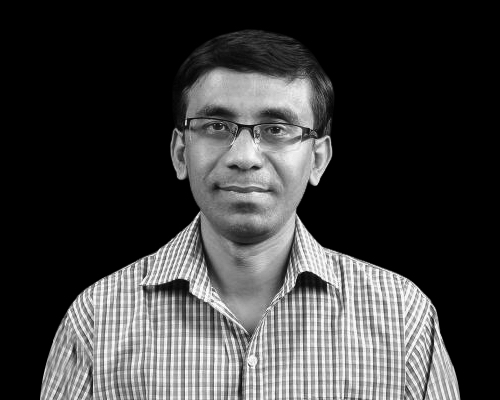 Krishnan Subramanyam
Member Leadership Staff
Krishnan is a customer-focused implementation, training, and development professional who loves to gather insights on how users interact with products and build solutions and support systems around these experiences. His current focus is on simplifying the seemingly daunting and complicated world of payroll via Zoho Payroll and providing awesome training,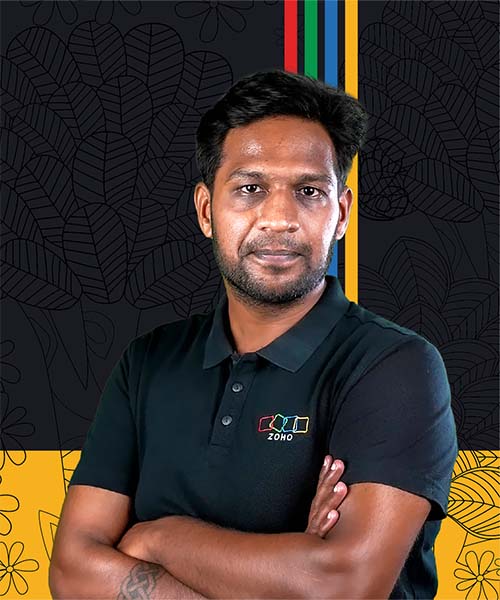 Shriram V
Senior Technical Support Engineer
Shriram works in customer engagement for Zoho Payroll and has been with the product since its inception. With a strong passion for customer advocacy, Shriram works closely with the product management team to give customers the best experience.
Invoice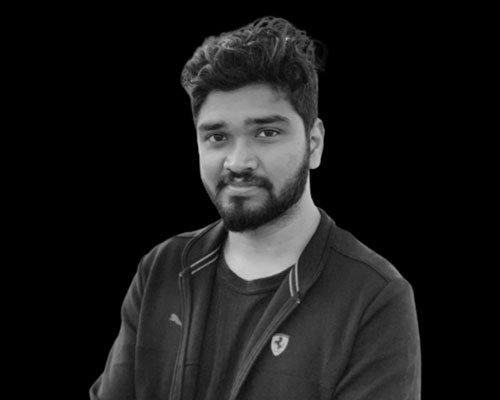 Santhosh G
Product Trainer
Santhosh has been a part of the Zoho Finance suite for almost three years. He loves helping out business professionals and has been a key resource in defining internal support processes. He has actively participated in discussions on user experience, compiling user requirements to enhance the products. He is also involved in training and onboarding support agents.
Expense
Ramesh Subramanian
Product Trainer
Ramesh handles partner engagement for Zoho Expense and has had first-hand experience providing solutions to customers' challenging requirements. With a background of training students, Ramesh has represented Zoho Finance when training partners and customers on several occasions.
Subscriptions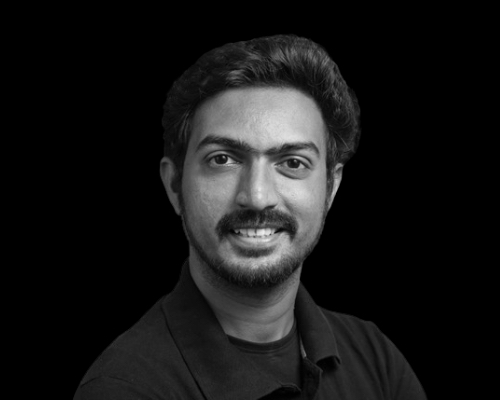 Ramraj Sivagaminathan
Technical Support Engineer
Ramraj works as a pre-sales consultant for Zoho Subscriptions, assisting subscription businesses implement a robust billing and payments system. He has hands-on experience implementing a subscription billing platform that integrates with the accounting and CRM applications of Zoho and other third-party services.
Inventory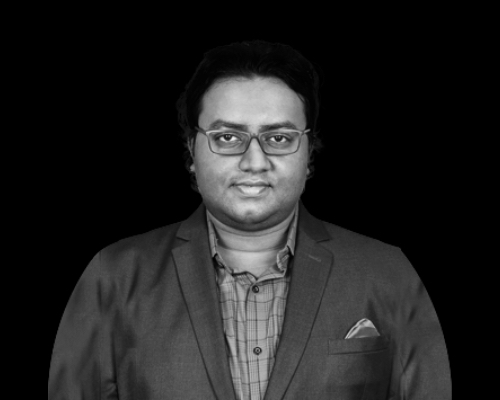 Ajay Aadhithya Chandrasekaran
Partner & Influencer Manager
Ajay loves creating content and connecting with people. He joined Zoho in 2015 as a Technical Writer, and is currently functioning as the Partner & Influencer Manager for Zoho Inventory. He trains, nurtures, and supports Zoho Partners. He also plays an active role in growing Zoho Inventory as a product and its user community.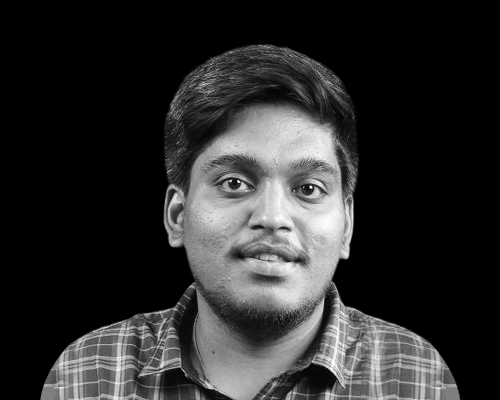 Madhangopal K
Partner Relations
Madhan has been a part of Zoho Inventory for almost three years. He is passionate about understanding client's business requirements and providing business solutions that help them manage their day to day operations seamlessly using Zoho Inventory. He has actively participated in discussions on user experience, compiling user requirements for enhancing the products.
Flow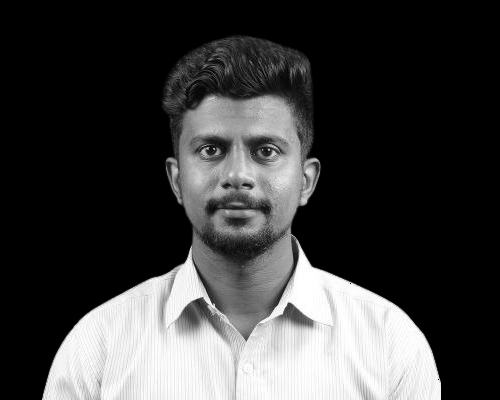 Shyam Sundar
Product Trainer
Shyam enjoys building relationships with trainees to help them learn. Successful training leaves the trainees confident that they have learned and achieved something. Shyam focuses on interactive training to keep trainees engaged and ensure knowledge transfer. Outside of work, he loves travel, listening to music, playing video games, and reading.
Creator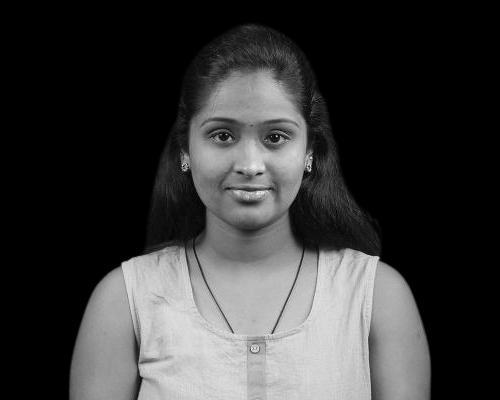 Monica
Zoho Creator - Solutions/PresalesSenior Solution Expert
Monica started her career with Zoho as a Presales Engineer and has been associated with Zoho Creator for over two years. She has worked with numerous customers around the globe to create business applications and given nearly 1000 dedicated live demonstrations. She is currently a Technical Trainer for Zoho Creator. She is a creative thinker and loves to invent new logic within the product.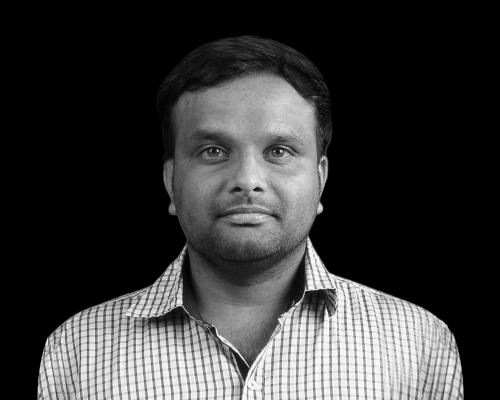 Sriram
Member Leadership Staff
Sriram started his career with Zoho Creator as a Technical Support Engineer seven years ago. He manages the Creator Training team and heads the global training operations for the product. He is enthusiastic about training and likes to show customers that there is more than one way of doing things in Zoho Creator. To relax, he likes to binge watch TV shows and listen to music.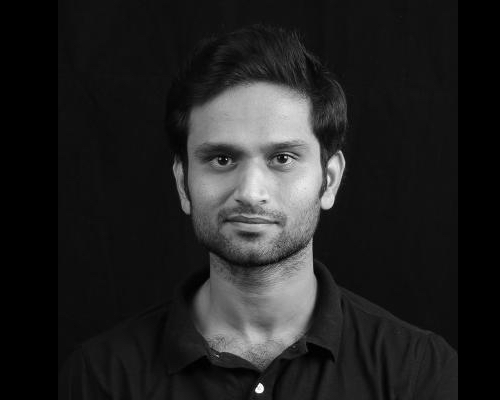 Vivek
Lead - User Education
Vivek leads the user training activities for Zoho Creator. He is currently focused on identifying training requirements, developing individual and group training programs, overseeing the work of trainers and hosting online and on-site training events around the globe. In his spare time, he enjoys running, biking, and travelling and aims to go to every country in the world at least once in his life.
Testimonials

What our happiest clients have to say
The Zoho CRM training was extremely helpful and effective. It enabled me to help my clients access and benefit from Zoho CRM. I learned the different possibilities and the extent to which we can customize the CRM along with benefits of automation. The sessions were well structured and I didn't have any difficulty in following the instructions. The whole session was well laid-out and informative. It gave me the confidence to call myself a Zoho Expert and provide an additional service.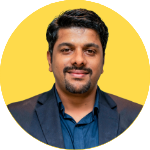 Abhilash E, Managing Director, Ormeon IT Consulting Pvt Ltd
We have chosen to get our staff officially trained and certified on Zoho Products. This has been crucial in providing clients with the credibility & assurance that they are getting the best possible training from fully qualified staff. The Training has been first class and clients recognize the value of Certified Implementation Consultants.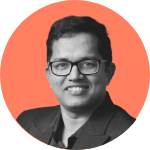 Hari Iyer, Managing Director, Syncezy
I cannot say enough great things about ZOHO overall, but their training and support is nothing short of amazing. ZOHO is one of few companies that understands their success is dependent on the users understanding how to use their product. I've used a plethora of software tools throughout my 20 year career, and ZOHO's training, educational tools, online support and webinars are more accessible and effective than anything else I have experienced. Thank you ZOHO!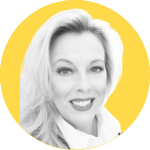 Connie Quinn-Reese, Director of Marketing, Inline Services
I liked that the trainer had a test environment for us and that he had us do exercises in class. He asked us questions that made us stop and think about what we knew.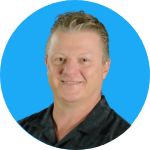 Gray kinney, BSRP Customer Support Specialist, BSRP Incorporation
The trainer is extremely practical and informative. He explained everything with a realistic approach and didn't rush into new topics until each concept was thoroughly understood. He was very patient and interactive which made training fun. In short, the enjoyed my training, It was very helpful to understand the basic Sales/Administration usage of the database.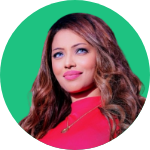 Deepu Gupta, Sales Marketing Director, Art Of Fitness
Frequently asked questions?
What are the training programs available for Zoho products?
We offer two types of training - Virtual classrooms and one-on-one online training. Virtual classrooms happen after finalising a schedule which is published in our upcoming training page and users can register for a session that is convenient for them. This training will have users from multiple organisations present. Whereas, the one-on-one training happens upon a customer's request and at a time convenient for them. This training will have users (one or more) from a single organisation only.
Which one is suitable for me?
It's advisable to go through the agenda and decide which type of training will be suitable for you. While we do encourage asking questions during both types of training, if you're a person who will want to clarify in-depth product related and business related queries clarified privately, it's advisable to go for a one-on- training. If not, you can attend one of our virtual classroom sessions, where the trainer will allow trainees to ask questions after each topic and clarify it before moving on to the next topic.
What is the difference between online training and virtual classrooms?
Virtual or Classroom?
Our online training program is based on requests from users and is scheduled depending on the user and trainer's availability. It is a one-on-one session, and trainers only handle one organization at a time. Virtual classrooms, on the other hand, are scheduled beforehand and listed on this page, where users can select a convenient slot for them based on their time zone. This will be an instructor-led, online session where the trainees can all see the trainer and interact with each other. Users from different organizations will take part in virtual classroom sessions.