A powerful social media publishing tool for your business.
Simplify your content pipeline with an intuitive social media scheduler. Control when and how you want to reach your brand's audience by choosing from an array of scheduling features.
Get Started
Plan, schedule, publish seamlessly. One window to rule them all.
All the publishing tools you need in one place. A social media scheduler that packs a punch.
Publish

to all your favorite channels

Post content to your channels right away, or schedule for a later date. Customize content for individual networks with our built-in power editor, to ensure you're optimizing reach for every channel.
Visualize

your schedule on a calendar

Get week-wise and month-wise views of all the content going out of your brand. Pull up content to edit, reschedule easily with drag-and-drop option, and reorganize your schedule without even leaving your calendar.
Work on Drafts

together with your team

Create and save post ideas to Drafts, to rework on them later. You can also hit the 'Discuss' button on your draft and start a discussion thread, to brainstorm and get feedback on it from your teammates.
Be on top of your content pipeline. Plan ahead and stay ahead.
Stay two steps ahead of the competition, make content management a breeze.
Schedule brand content

Icon

Workflow & approvals

Icon

Stack them in queue

Icon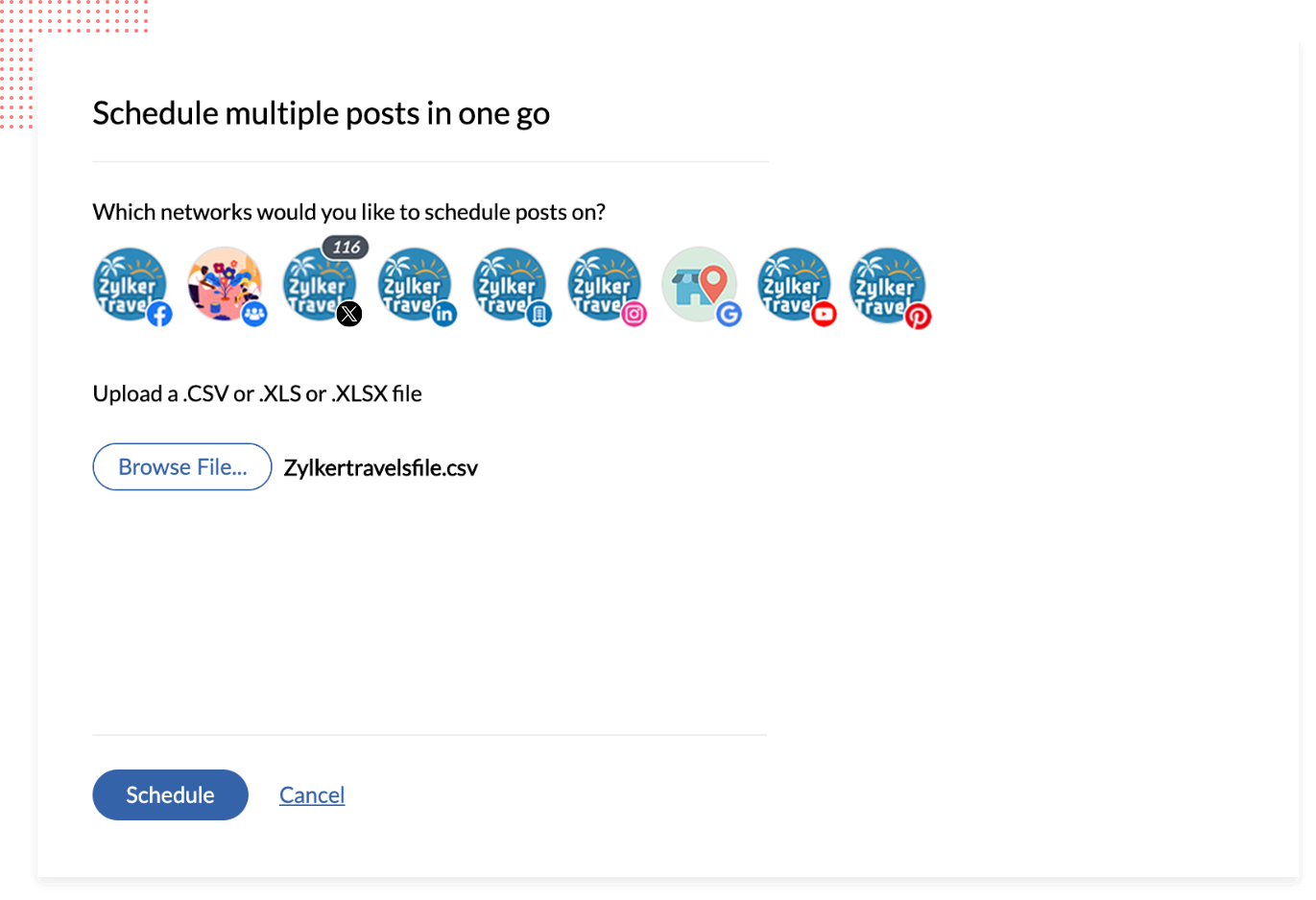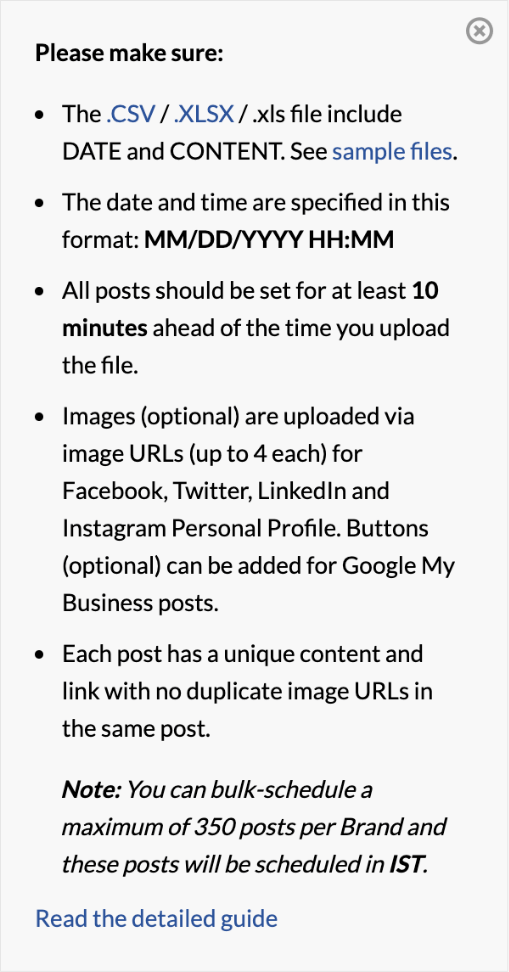 Schedule your content in Bulk
Have a large batch of posts planned for your brand? Schedule them all in one go with the Bulk Scheduler that lets you manage volumes of content. Throw in all the content on a spreadsheet and set to Bulk-publish!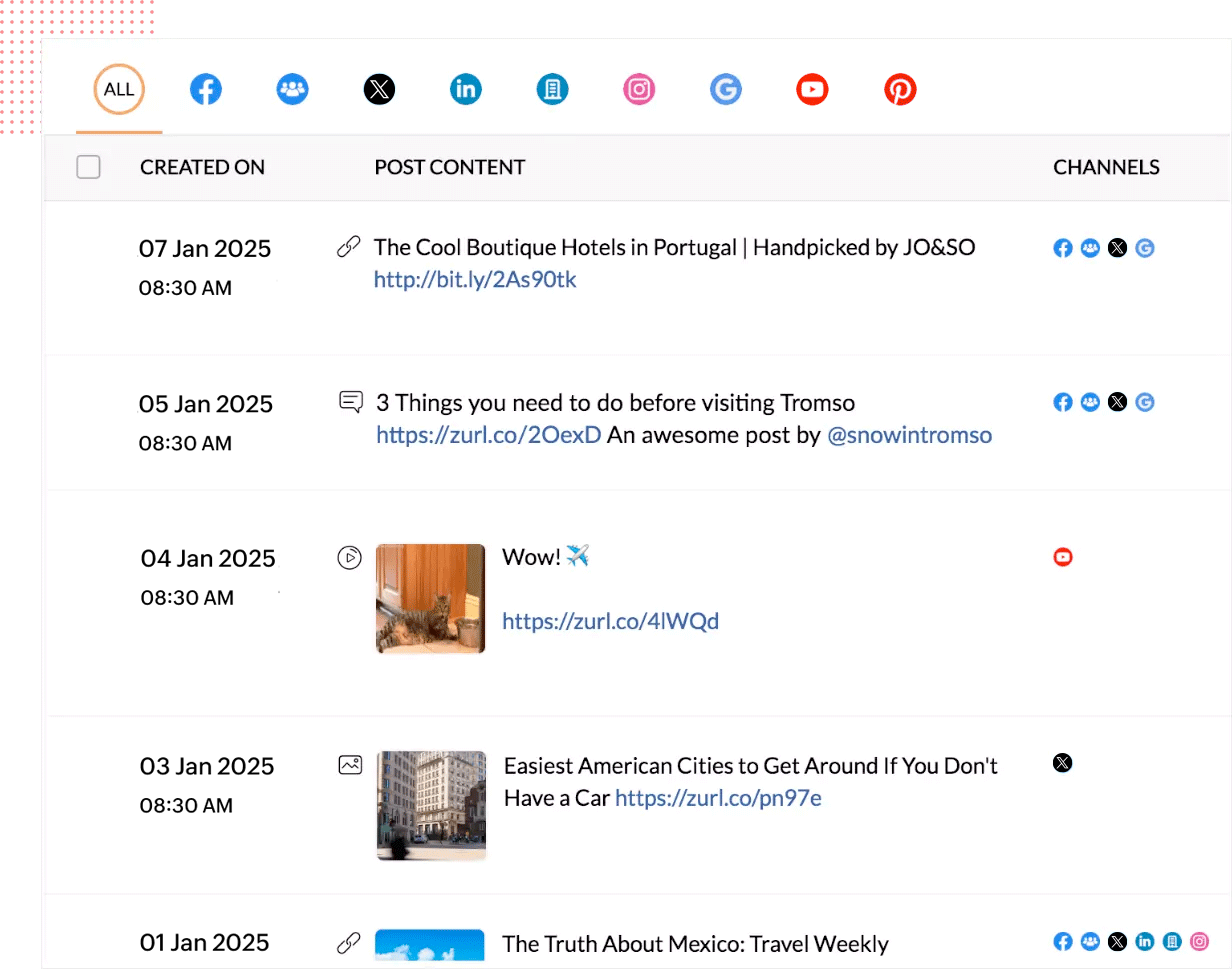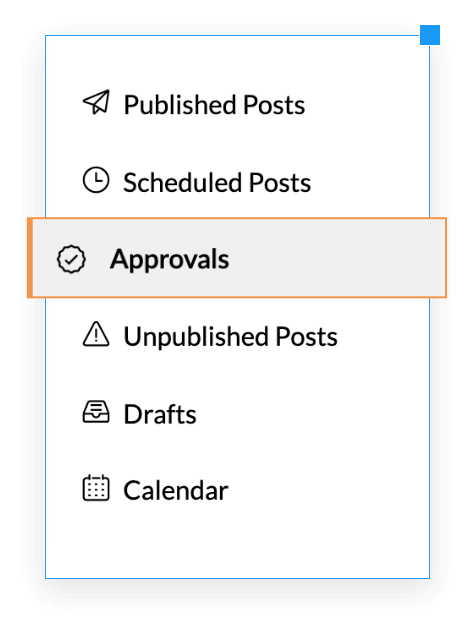 Manage your workflow and approvals
Define publishing roles for each team member, and manage a seamless publishing workflow, fueled by feedback and discussions. Ensure all content that goes out of your brand is moderated and polished to perfection.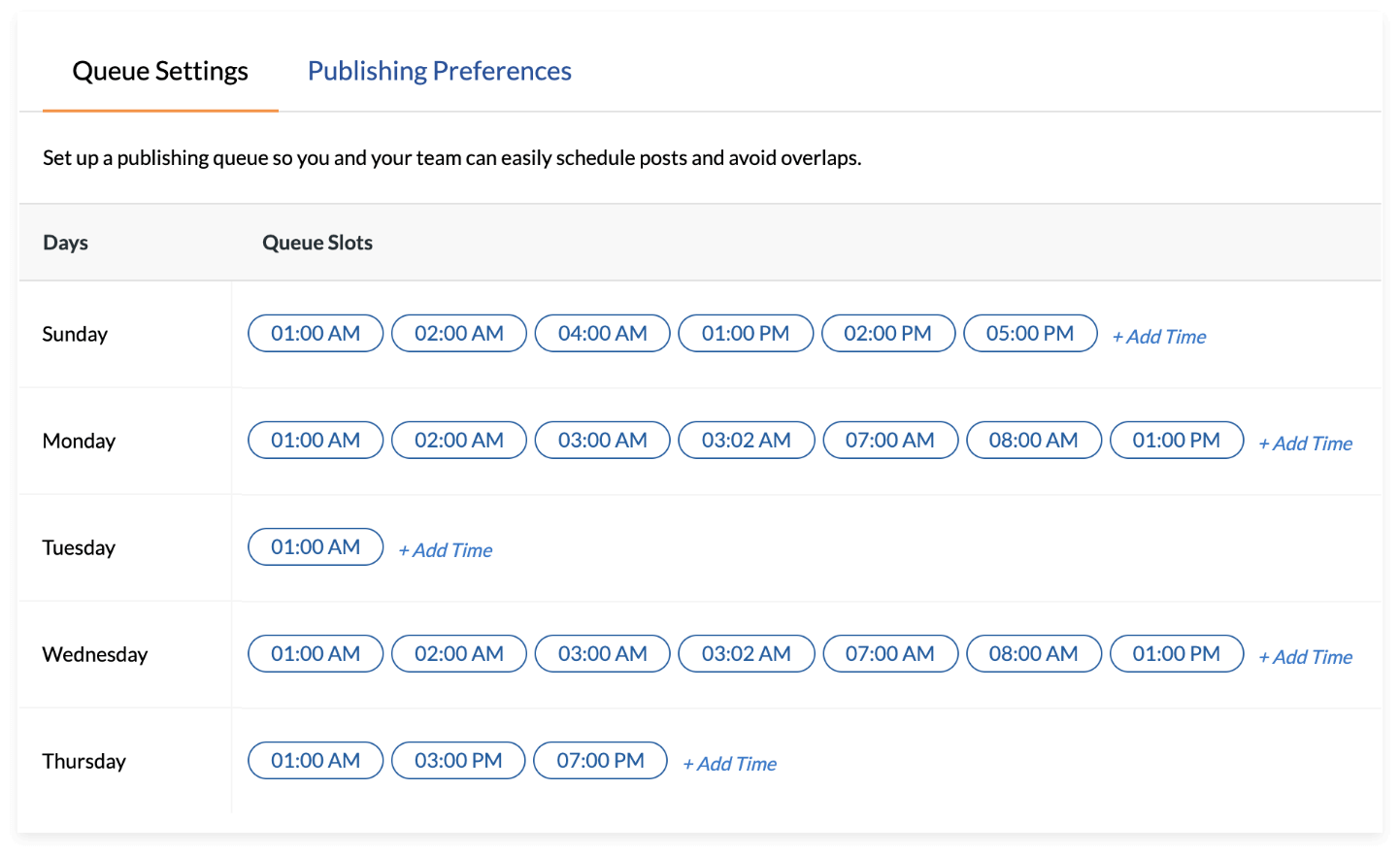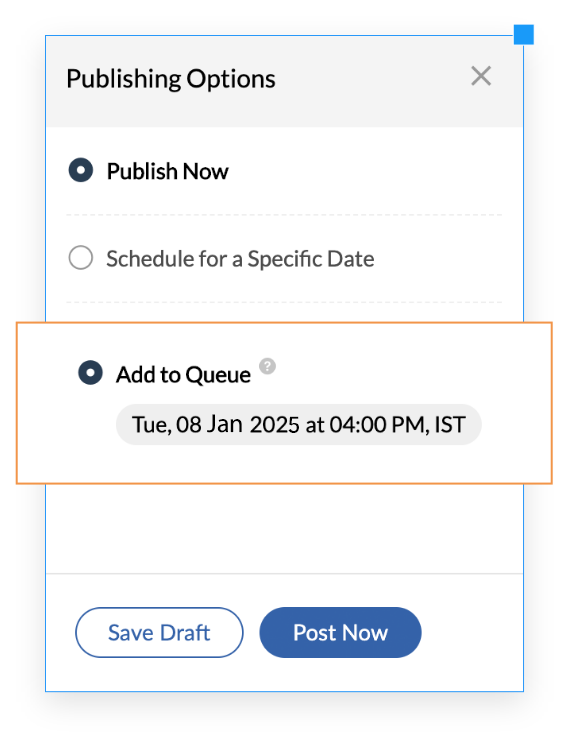 Save time, stack them in a queue
Create publishing schedules that works best for your team. With Custom Queues on Zoho Social, set unique publishing time-slots for each day of the week, so your team never has to worry about scheduling overlaps.
To publish or not to publish?
A social media publishing tool with an answer.
Is that hashtag working for you? Is Wednesday a good day to reach your audience? Get all the answers you need from a tool that helps you work 'smart'.
Go live

when they're watching

Reach your audience when they're active. SmartQ your posts to schedule them for optimal times when your followers are most likely to engage. Get a list of 'best-times' to post content, based on recent engagement.

Icon
Get post-wise

performance insights

Broad network stats not enough? Get more granular with the performance and reach of your content. Get post-wise data on the stories created, clicks, engagements etc.
Optimize

your content for reach

With Zoho Social, plan for everything from scheduling retweets, to Instagram first comments. Manage #hashtags, @mentions and even short URLs—from a single publishing window.

Icon
Media library. Content recycling. Targeting & tracking. We've got it all covered.
Tailor your content to your needs. Take advantage of a tool-kit that helps you define your own social media marketing strategy.
Media
Multiple ways to manage media
With a vast media library, get all of your brand's graphics, images and videos in one central repository for your team to share. Upload content from various cloud services plugged directly to your publishing dashboard.
Content
Say it more than once, with Repeat
Make content-recycling a non-task, and set your evergreen content to make periodic rounds across your calendar. Set posts to repeat on a weekly or monthly schedule—so your followers never miss them.
Target & Track
Set tracking rules for your links
Track the click journey for all the URLs that your brand posts across various social channels. Manage and set UTM parameters directly from within the publishing settings of your Brand on Zoho Social.
Simplify your social media publishing efforts. Curate endlessly, manage effortlessly.
Icon

Content discovery is now a breeze with RSS Feeds

With the RSS Feeds integration in place, get a steady stream of your brand's subscribed content in a single-feed view inside Zoho Social. You can now curate endless content to your social channels, hot off the press!

Icon

A panic button for your social media scheduler when things come to a halt

A crisis is a crisis. Whether it's on or off social media—your business always comes first. Pause all your scheduled posts from being published on multiple social media accounts. Resume them when it's time to get back into action!

Icon

Share articles instantly, without even leaving the page

Meet zShare, our powerful little browser extension that helps you share your favorite stories, as and when you discover them. Highlight words and images you love, and create unique copies for every social channel you share on. More about zShare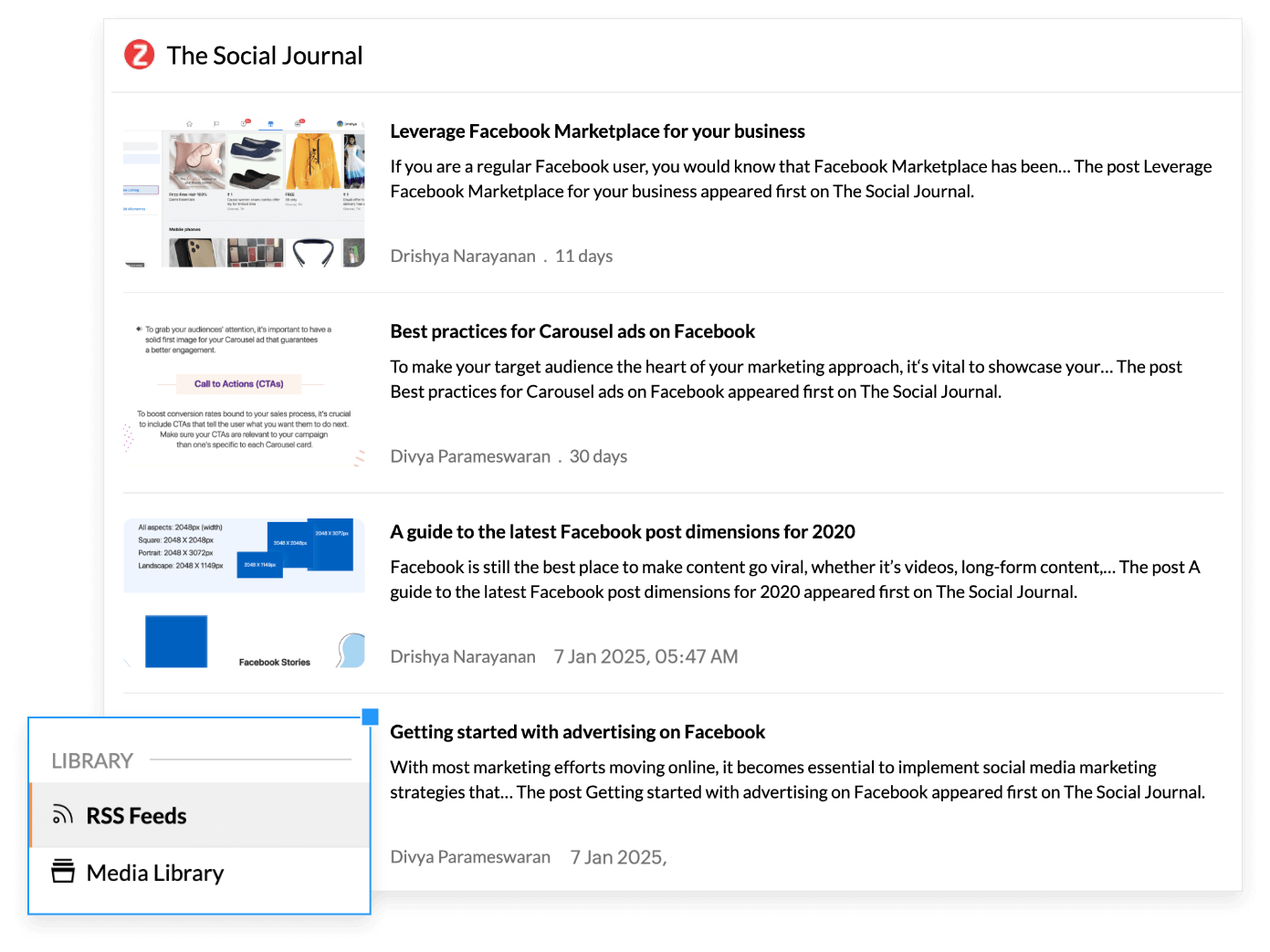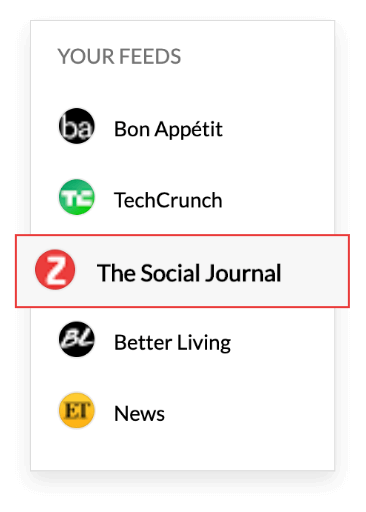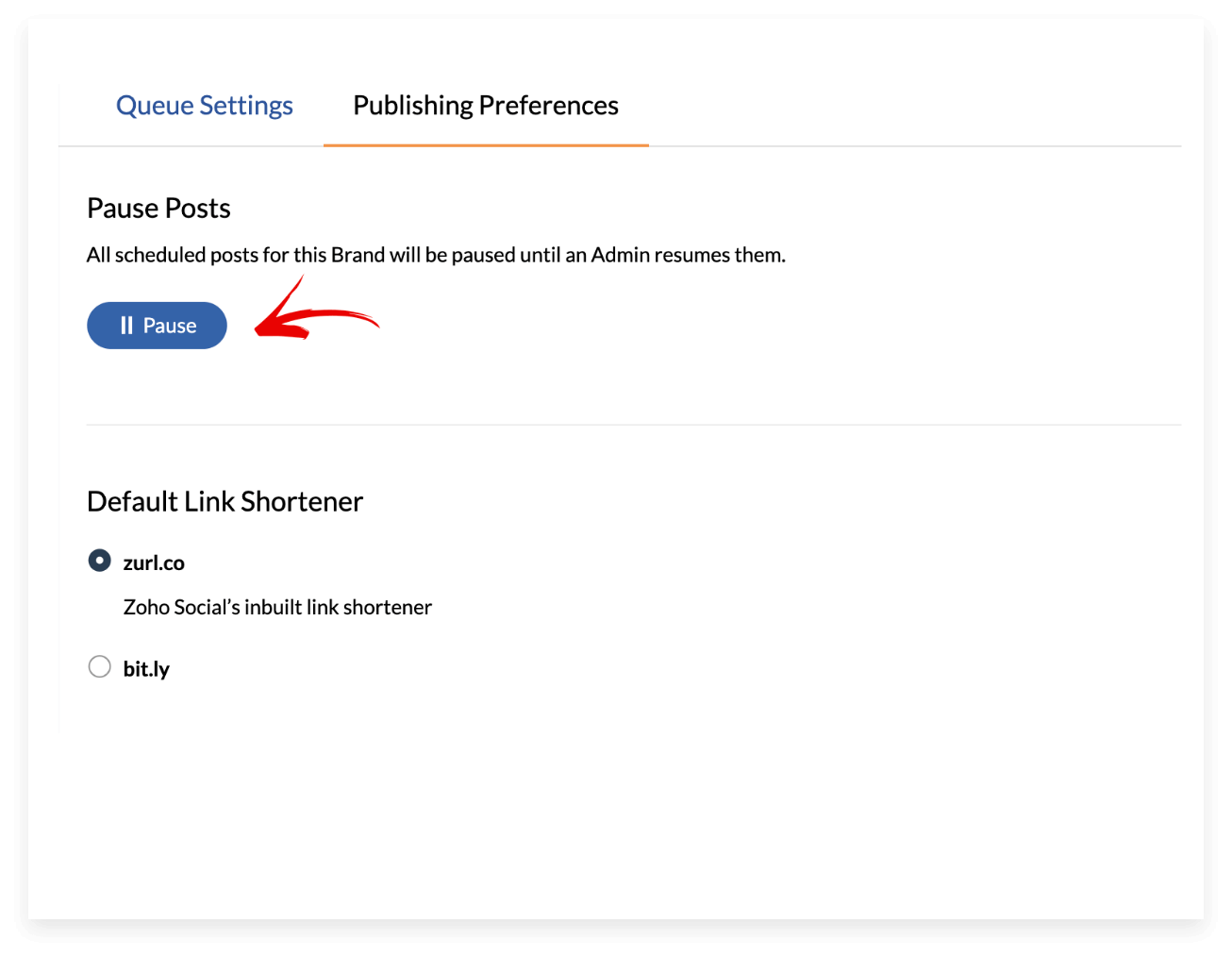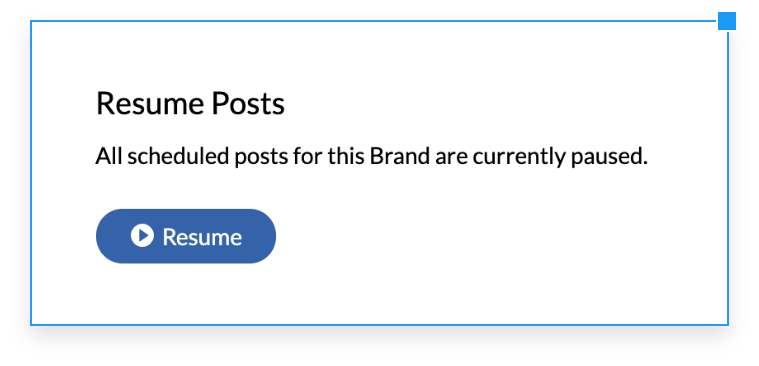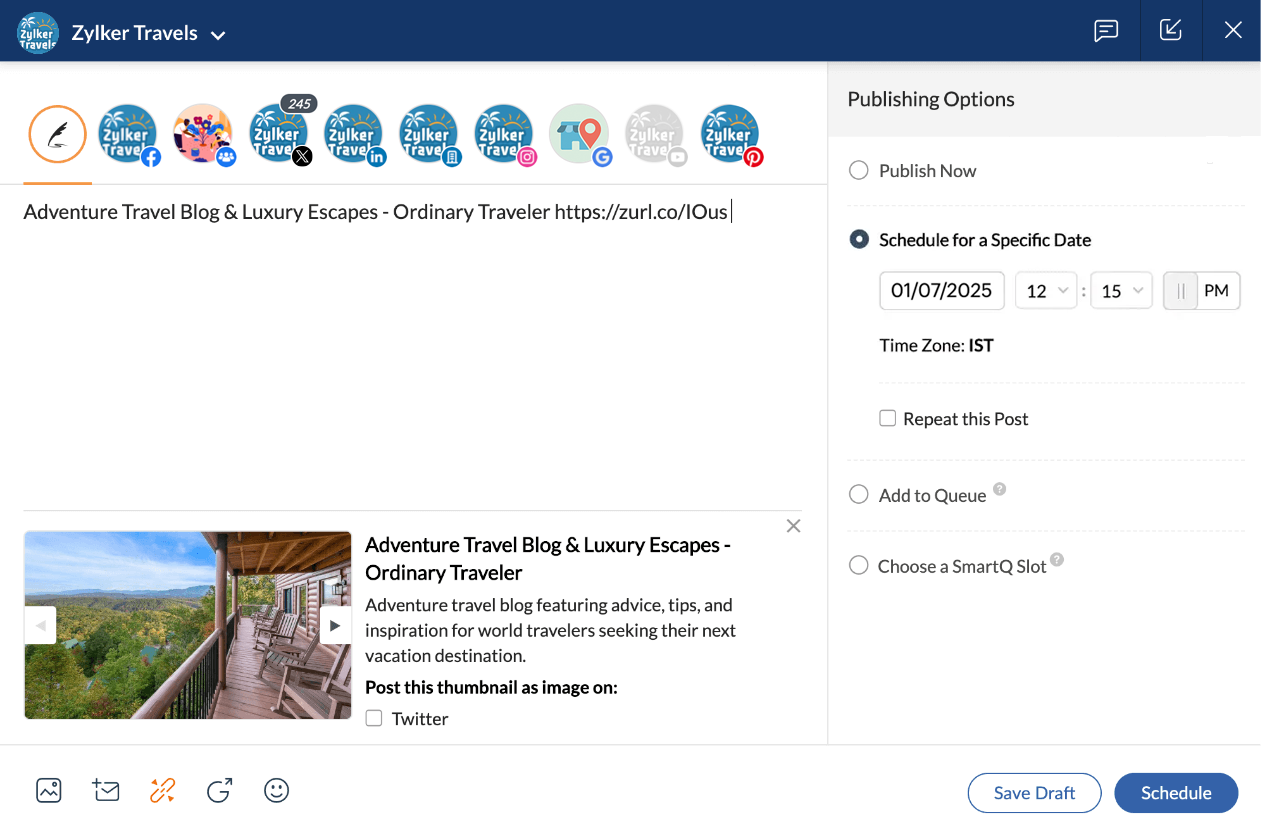 Get started with the most powerful publishing platform, today.
Get Started