Our story
Our vision at Zoho has always been about creating a powerful suite of software that businesses of all sizes can use to run their operations entirely online. With that in mind, we've built a large suite of apps across domains over the years to transform the way businesses operate. To continue delivering our unmatched value to customers, we've put together all of the applications a company needs to acquire and serve its customers, run its operations, and provide all of the tools its employees need to work collaboratively in an all-in-one suite called Zoho One.
To help our customers with the vast amount of paperwork involved with running their businesses, we launched Zoho Sign in 2017 to give businesses a tool to collect signatures and digitally sign agreements online. From the day Zoho Sign was launched, we've strived to help organizations cut down costs, reduce turnaround time, and say goodbye to all of the hassles of manual paperwork. We'll continue giving our all in the future as well.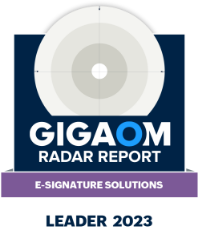 Leader & Outperformer
GigaOm Radar Report for E-Signature Solutions 2023
Learn more

Leader
IDC MarketScape Worldwide eSignature Software 2023
Learn more
30,000+ Businesses trust Zoho Sign
Why do customers like Zoho Sign?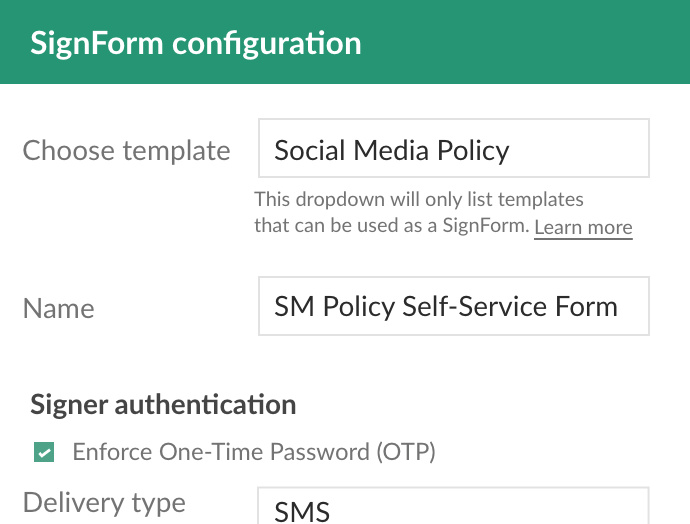 Robust features
With advanced features such as SignForms, templates, and OpenAI summarization, users can collect signatures faster, collaborate synchronously, and close business deals quickly over the table.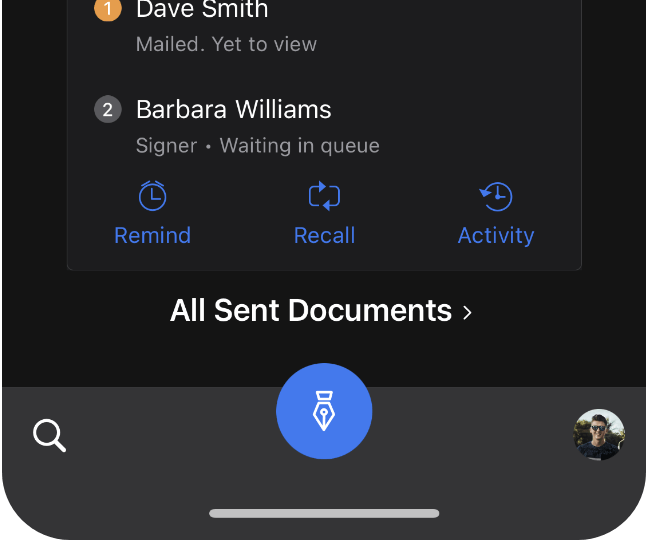 Mobile access
You don't need to carry your laptop or tablet everywhere you go so you can close deals and sign agreements. Instead, you can access Zoho Sign directly from your Android or iOS mobile device.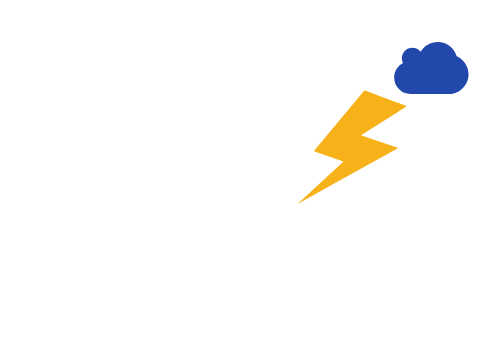 Quick onboarding
Our team will guide you through how to import documents and other files to a Zoho Sign account in just few steps.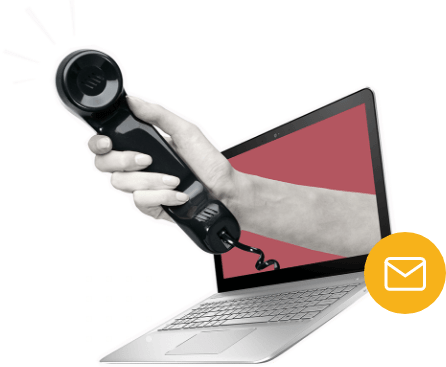 Reliable technical support
Our Zoho Sign support team is available 24/5 to assist you at no additional cost. Whether you're just getting started with our app or setting up a new feature, we're here to help.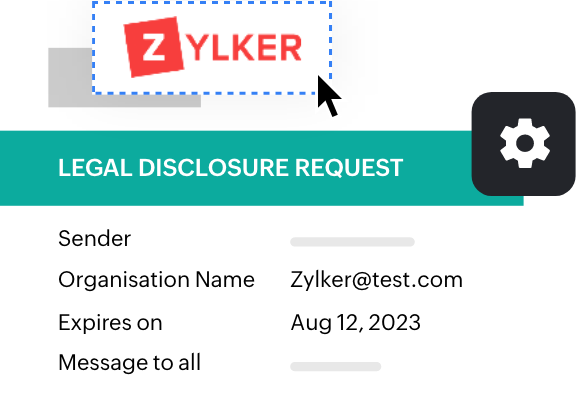 Amplify your brand's identity across signatories
We know how important it is to reassure signers that the documents are legitimate and come directly from your company. That's exactly why we allow you to customize email templates and add your company details, such as company logo and address, to showcase your brand identity.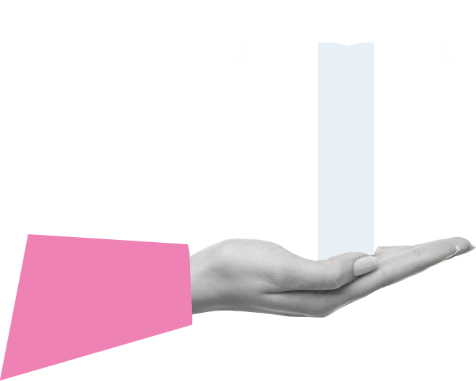 Cost-effective
We offer various cost-effective editions in Zoho Sign to allow our users evaluate and decide the perfect plan for their businesses.
Integration with other popular applications and access to the Zoho ecosystem
Zoho Sign readily integrates with 18 other Zoho applications. Businesses can use our tightly integrated suite of apps to automate end-to-end agreement processes, starting with drafting the actual agreement, collaborating within internal teams, negotiating with external stakeholders, and, finally, collecting digital signatures at one place instead of relying on multiple applications that only loosely integrate with one another.
Legal validity
Generally speaking, digital signatures are accepted in courts of law worldwide for most business documents. Documents signed via Zoho Sign are legally binding and meet the standards of various e-sign laws across the world, such as the ESIGN Act in the United States, PIPEDA in Canada, eIDAS in Europe, the ITA-2000 in India, and the ETA in Australia.
LOCATION OF DATA CENTRES
Australia: Melbourne, Sydney
EU: Amsterdam, Dublin
India: Chennai, Mumbai
Japan: Osaka, Tokyo
USA: Dallas, Washington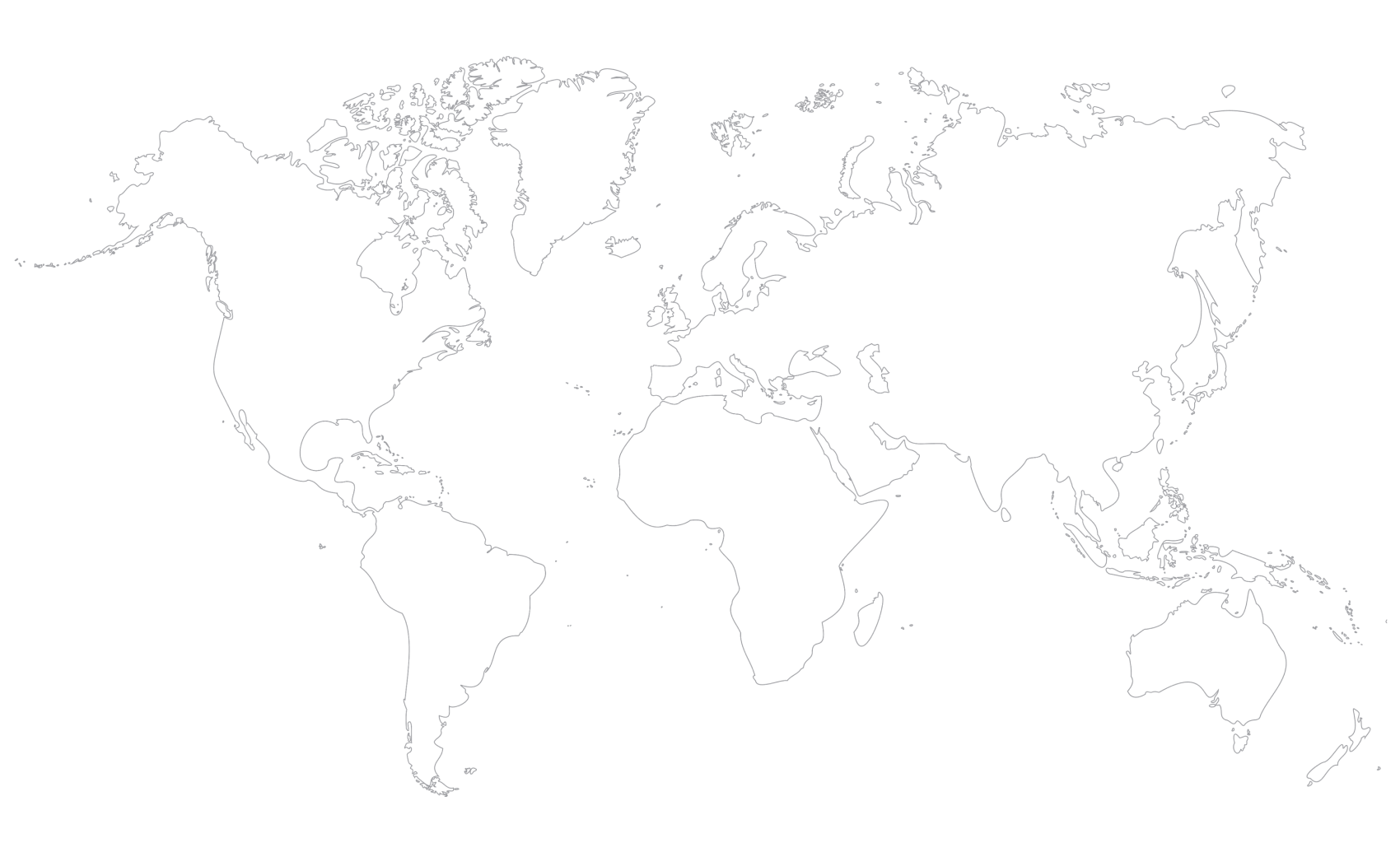 Choose the level of e-signature based on your business needs
Standard electronic signature
The basic service Zoho Sign offers is a standard electronic signature. This method can be used for both personal and business transactions because documents signed electronically are considered legally valid in courts of law.
Advanced electronic signature (AES)
We've partnered with trust service providers across the globe to allow our users to electronically sign documents, with the digital signature certificates issued directly to them and in their sole control or possession. It's mandated to use AES in regulated industries such as banking, finance, healthcare, and government.
Qualified electronic signature (QES)
We offer integrations with qualified trust service providers in the EU to allow our users to sign documents with qualified digital certificates issued directly to them and in their sole control or possession. Only documents signed with QES are considered to be legally equivalent to wet signatures in the EU.
Why should you choose Zoho Sign over other e-signature vendors?
Selecting the best e-signature solution for your businesses is crucial. To make this process easier for you, we've listed the features you should look for when researching and choosing an e-signature app, and why Zoho Sign is a better alternative.