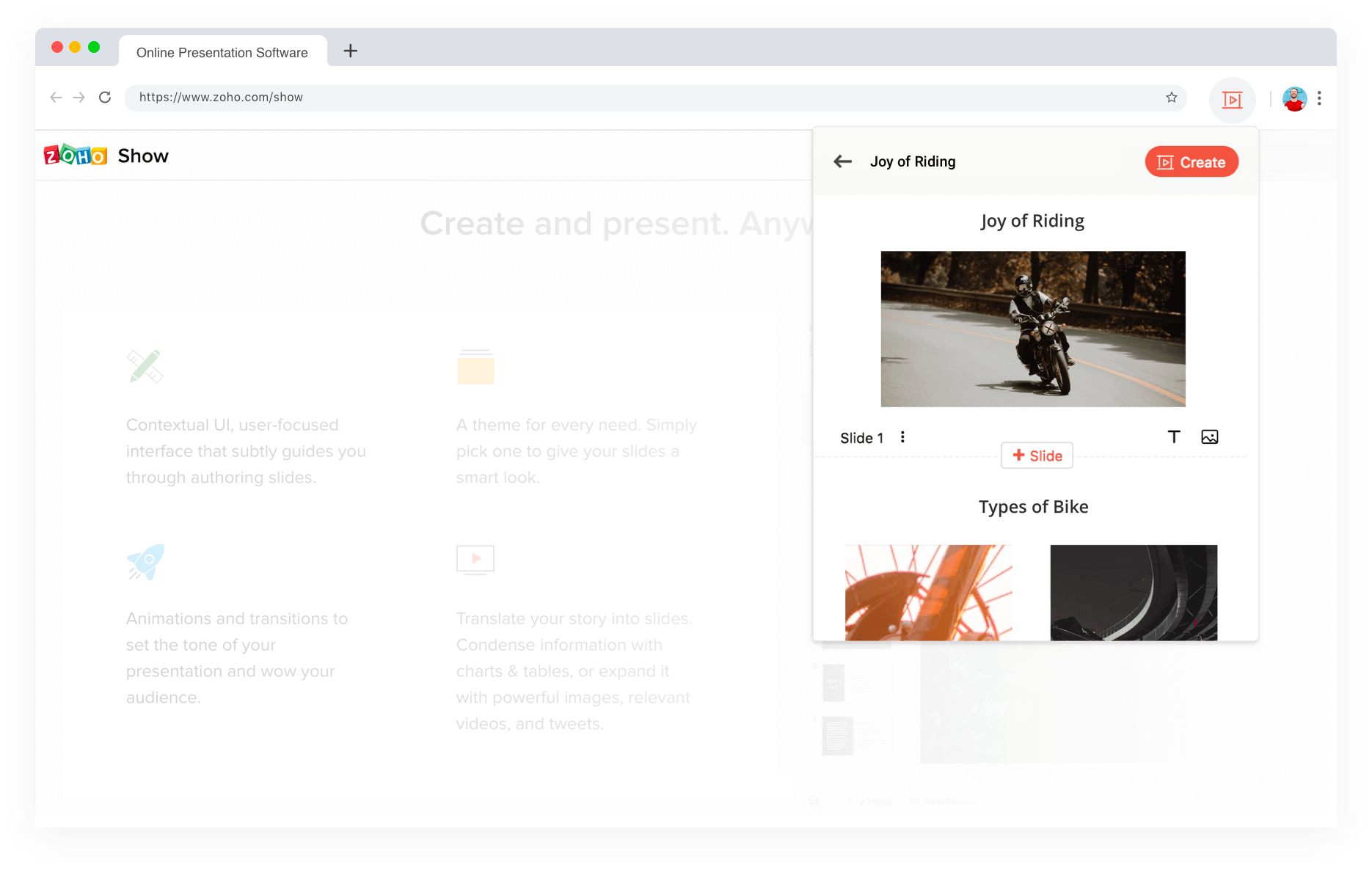 Gather your ideas first. Fast.
Create drafts and add content from anywhere. Organize your ideas and all the information you need to tell your story instantly.
Transform your ideas into powerful presentations
Convert drafts into presentations in a single click. The layout of each slide is intelligently decided based on the images and content added. Once the basic slide design is done, you can set it and forget it.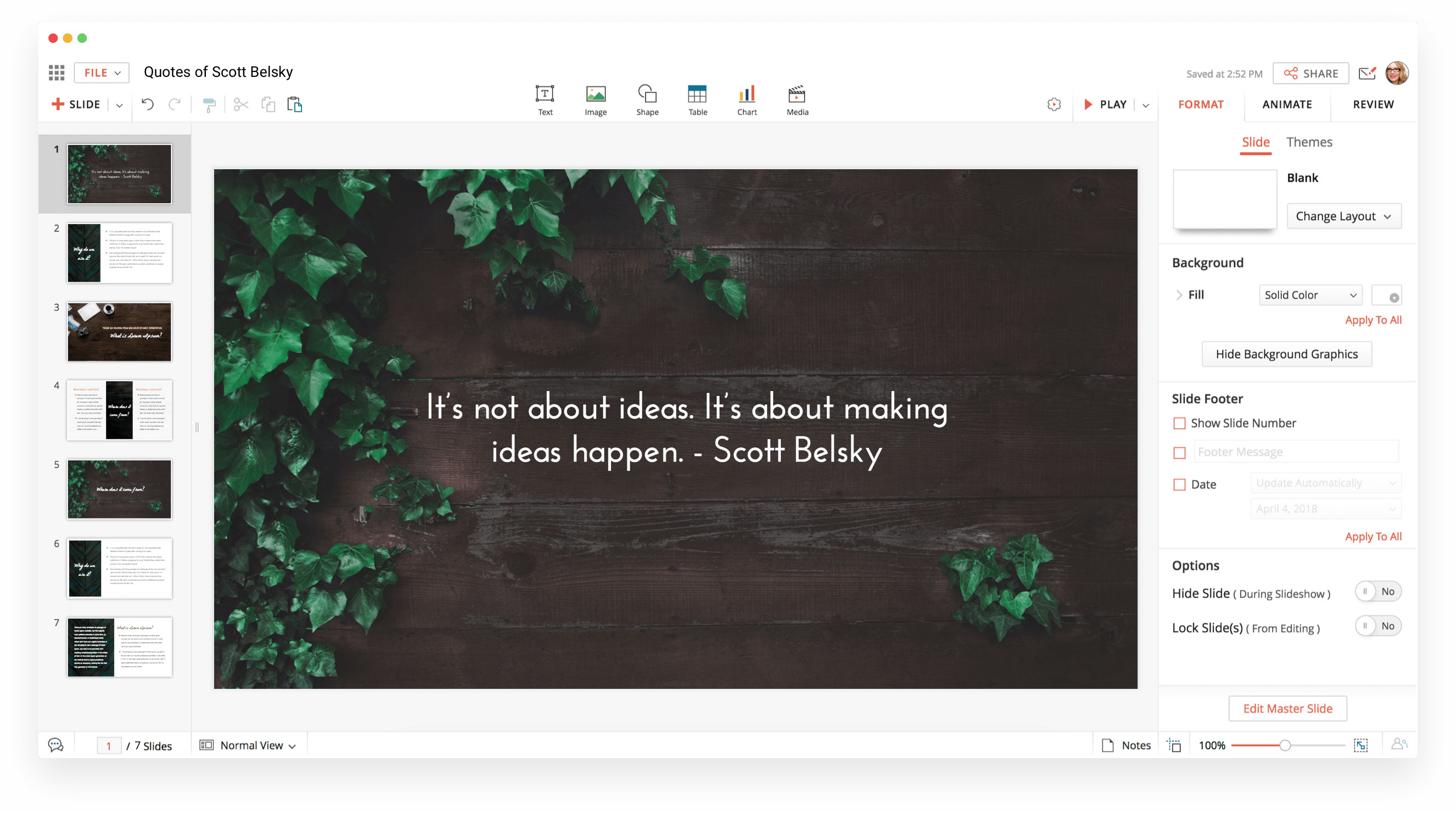 Create presentations that engage and captivate.
Be a presenter who's remembered. Make your numbers stand out with the help of charts and tables. Liven up your content with animation.
Learn More
Make every presentation a conversation.
Use Zoho Show to collaborate with your team, review, add comments, and make changes in real time.
Learn More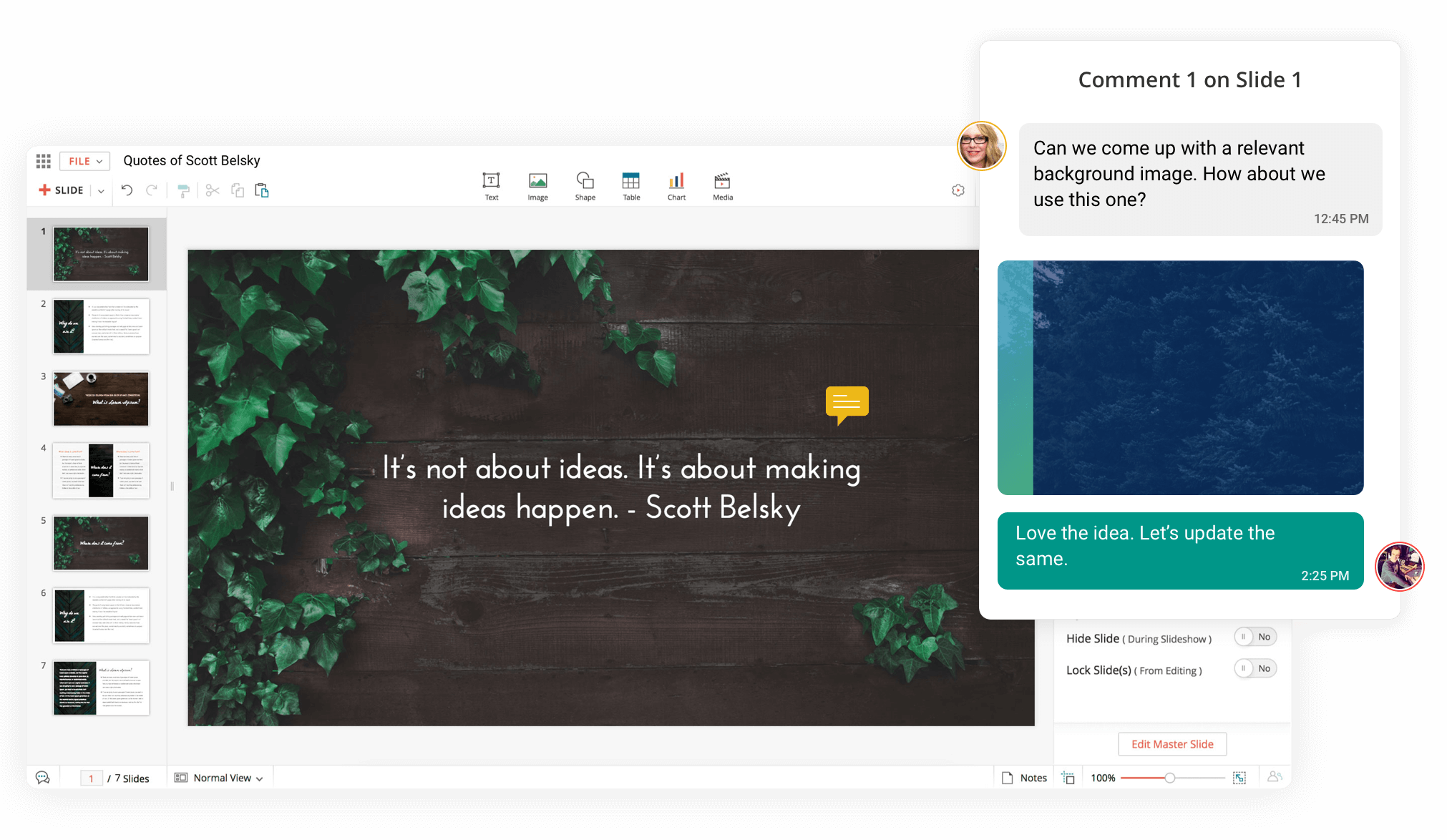 Deliver visually stunning presentations.
Publish your presentation online and make it available on websites, blogs, social media, and more. Save to my account.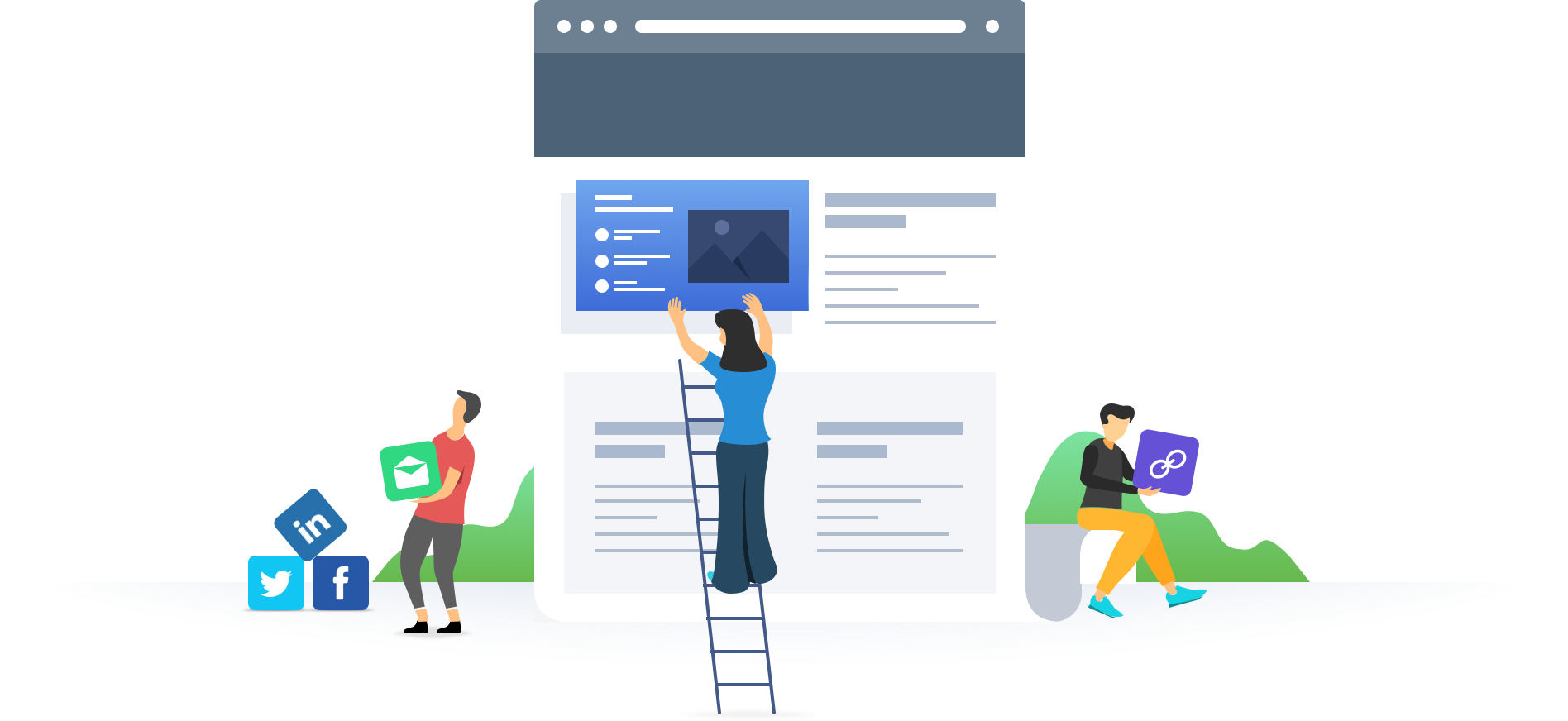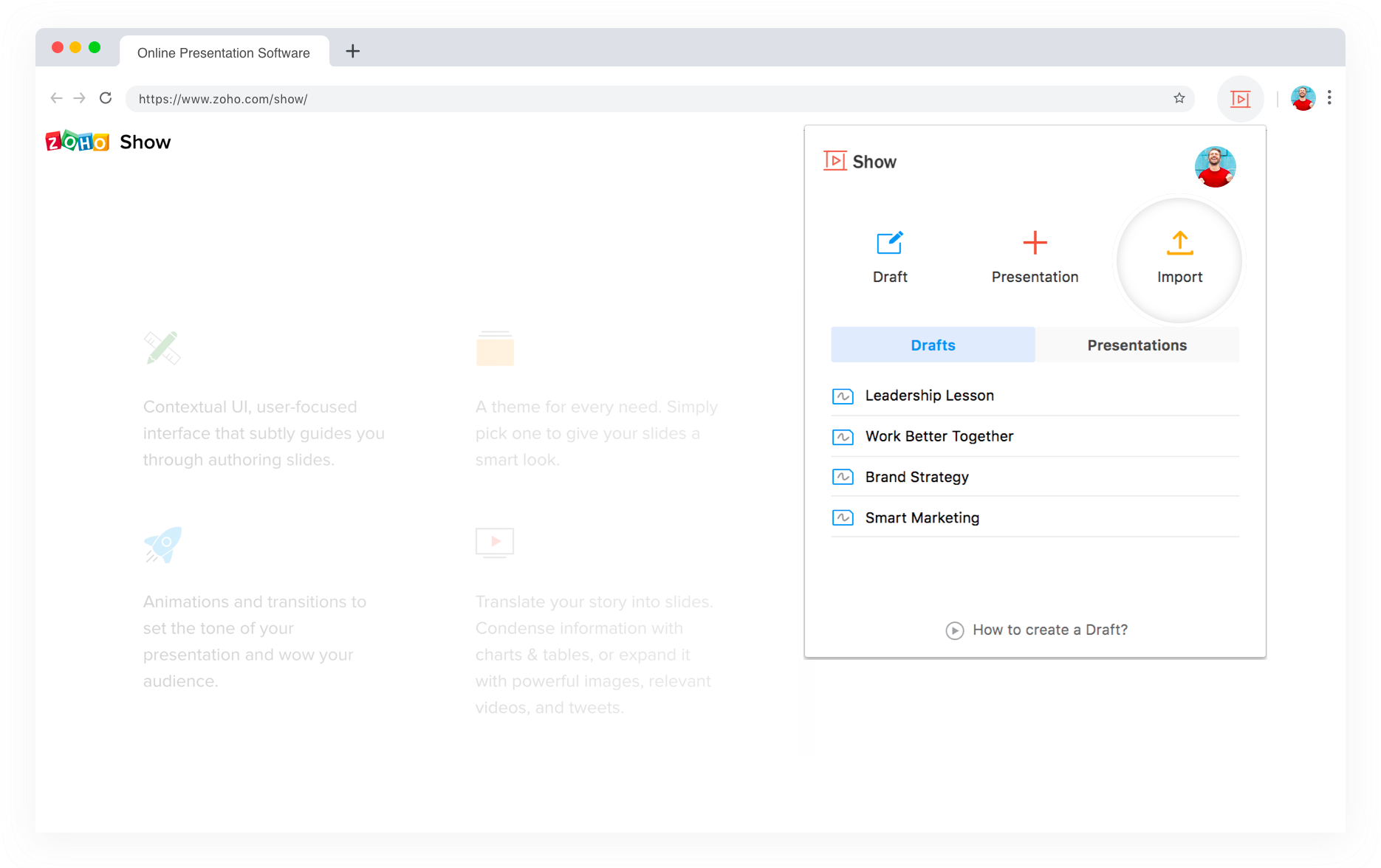 Import presentations anywhere.
Import PowerPoint presentations from your computer with all their slide properties intact.
Learn More
Create visually engaging stories with Zoho Show.