Convert images into data records
Got hard copies of receipts or bills that are supposed to be recorded in your spreadsheet for further analysis and calculation? Just scan, review and insert them into your spreadsheets instantly using Data from Picture in Zoho Sheet.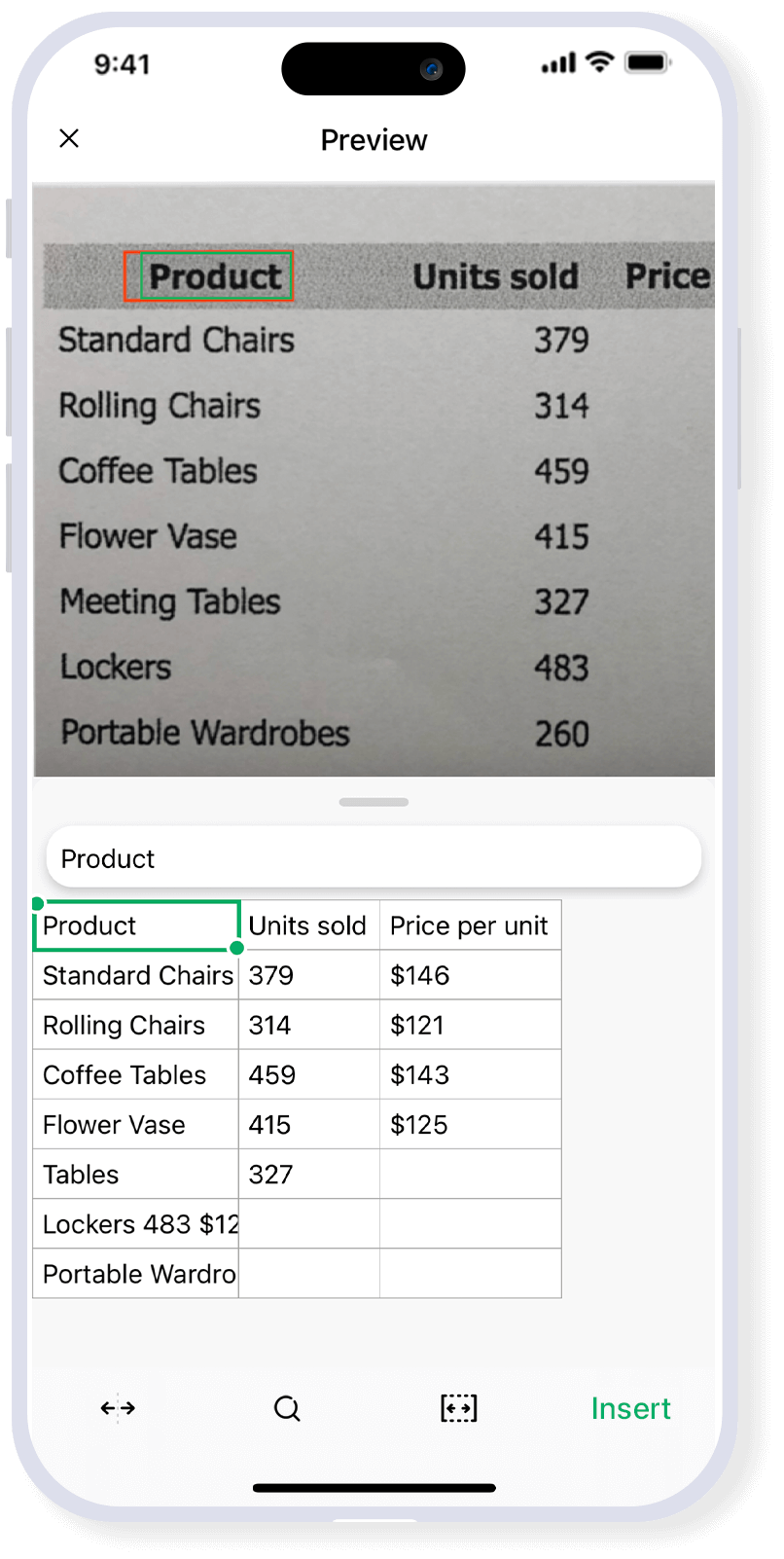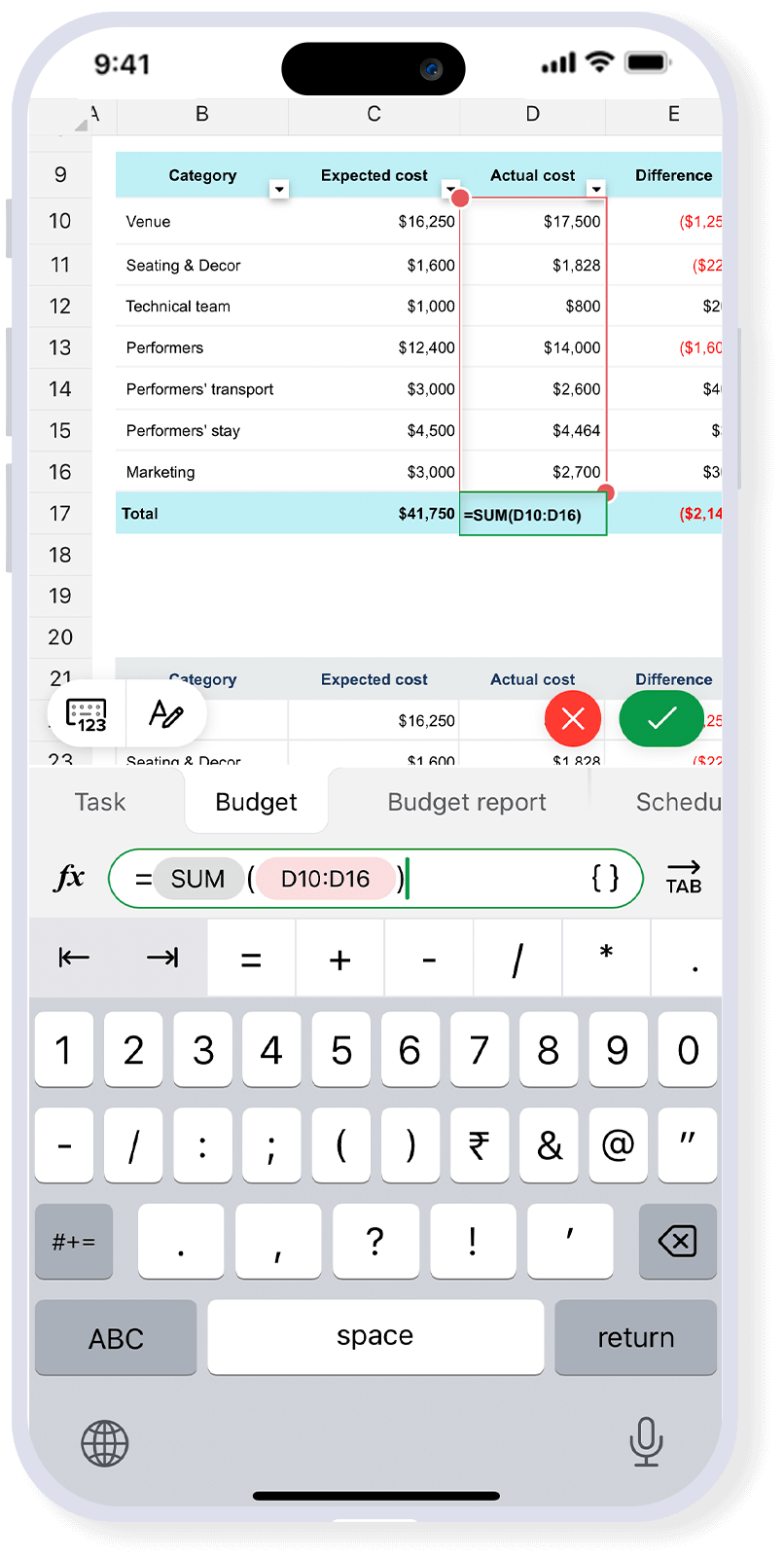 Calculate on the go
With more than 350 predefined functions, perform quick calculations and budgeting on your smartphones from anywhere. Additionally, Zoho Sheet's Smart Bar helps you finish them up in seconds!
Watch your data come alive
Visualize your data using the wide range of vibrant charts, explore them on full screen and filter series using legends, all from your smartphones and tablets. With 'Insights' by Zia, get automated recommendations and bring out the essence of your data. Ask your data-related questions using voice query and get answers instantly.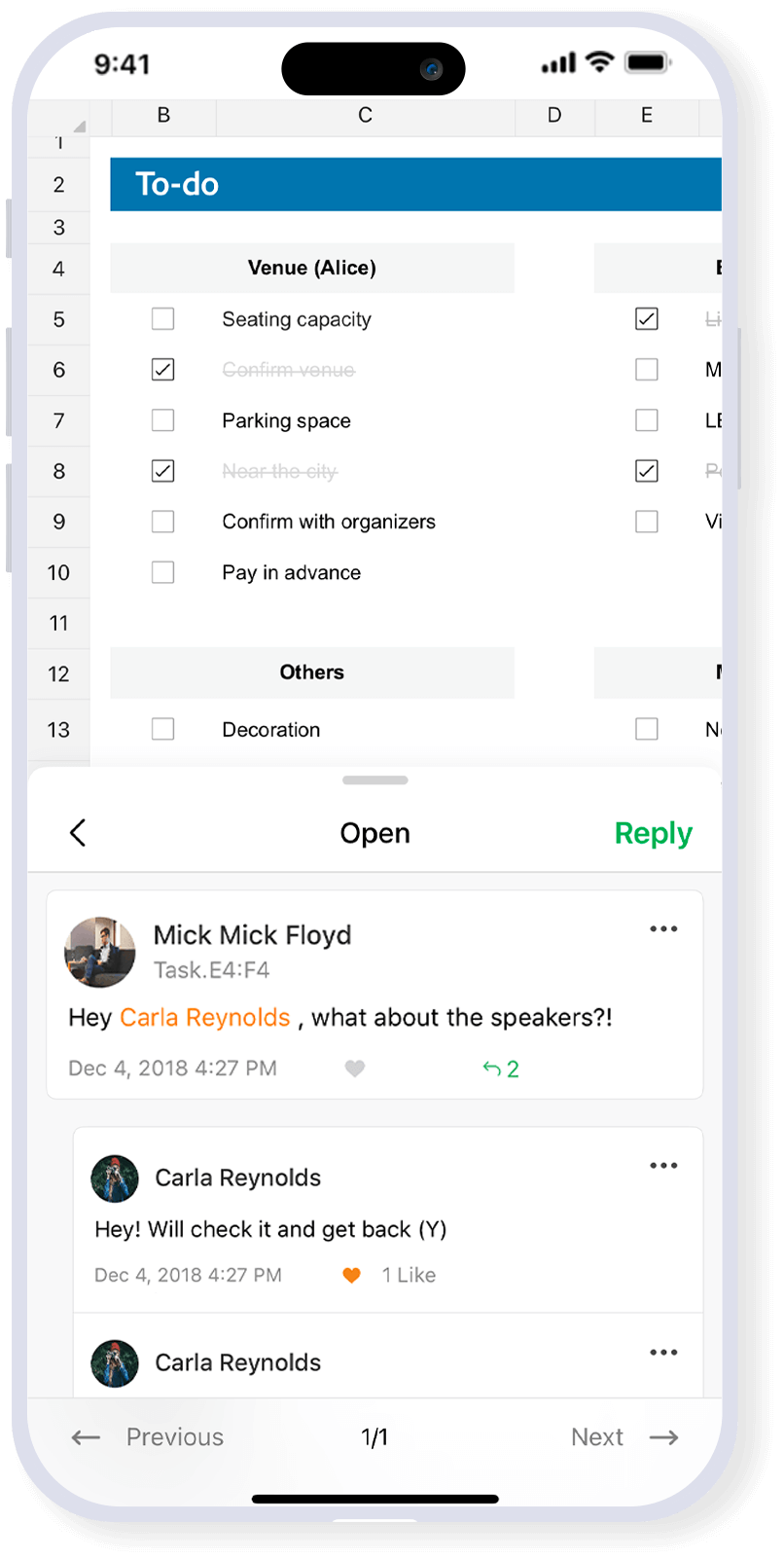 Collaborate in real time
Stay connected with your team, no matter where you are. Share your spreadsheets in a jiffy, track and make live changes to your spreadsheet, together. Comment contextually on cells and ranges in your spreadsheet and collaborate inside the Zoho Sheet app. @mention colleagues to notify them individually and point them to the right place.
Your personal handbook
Save and keep track of your clients' contact details, meeting schedules, and prospects' locations so you'll have them handy. With contextual options for each, make calls, locate zip codes, or set reminders in an instant.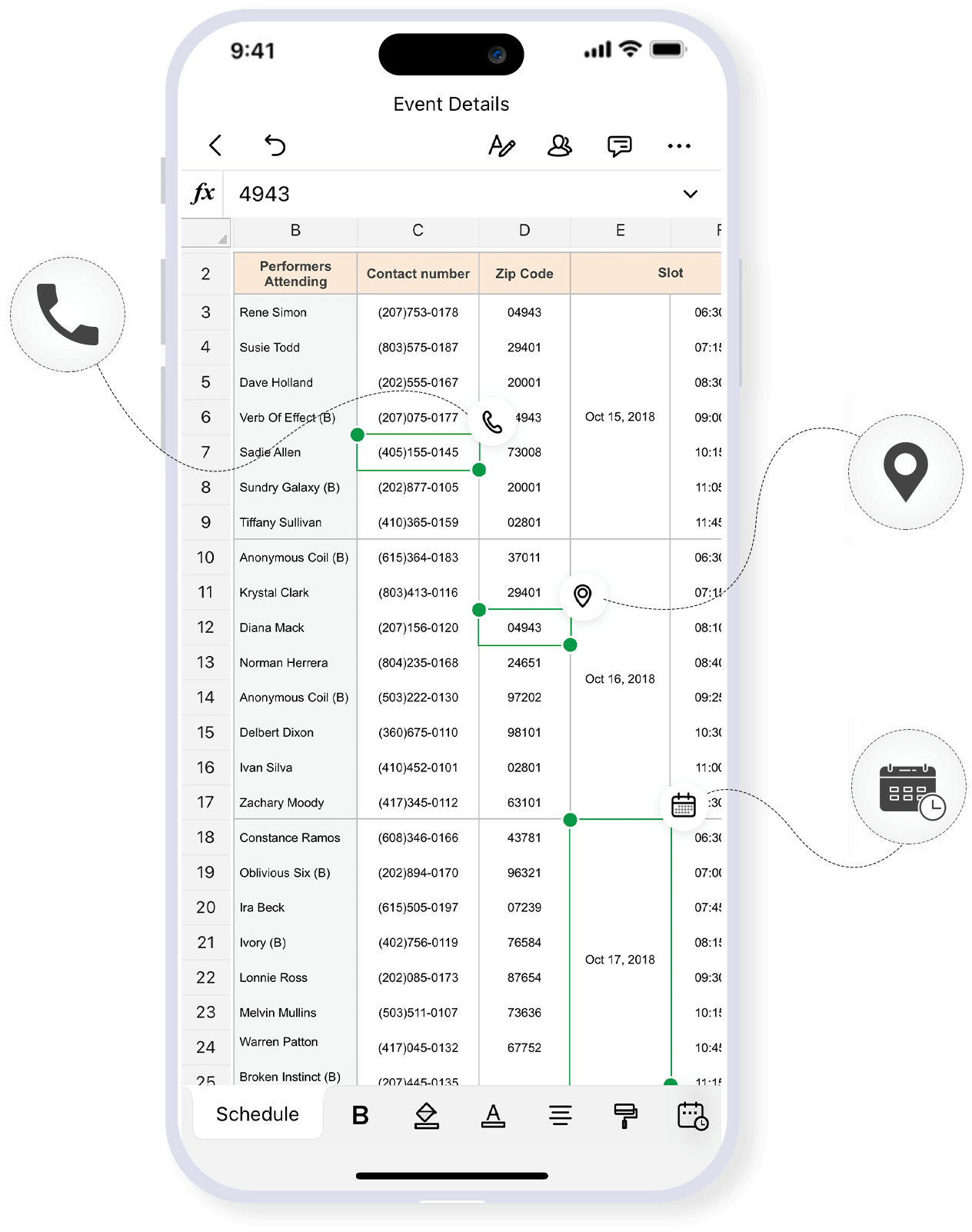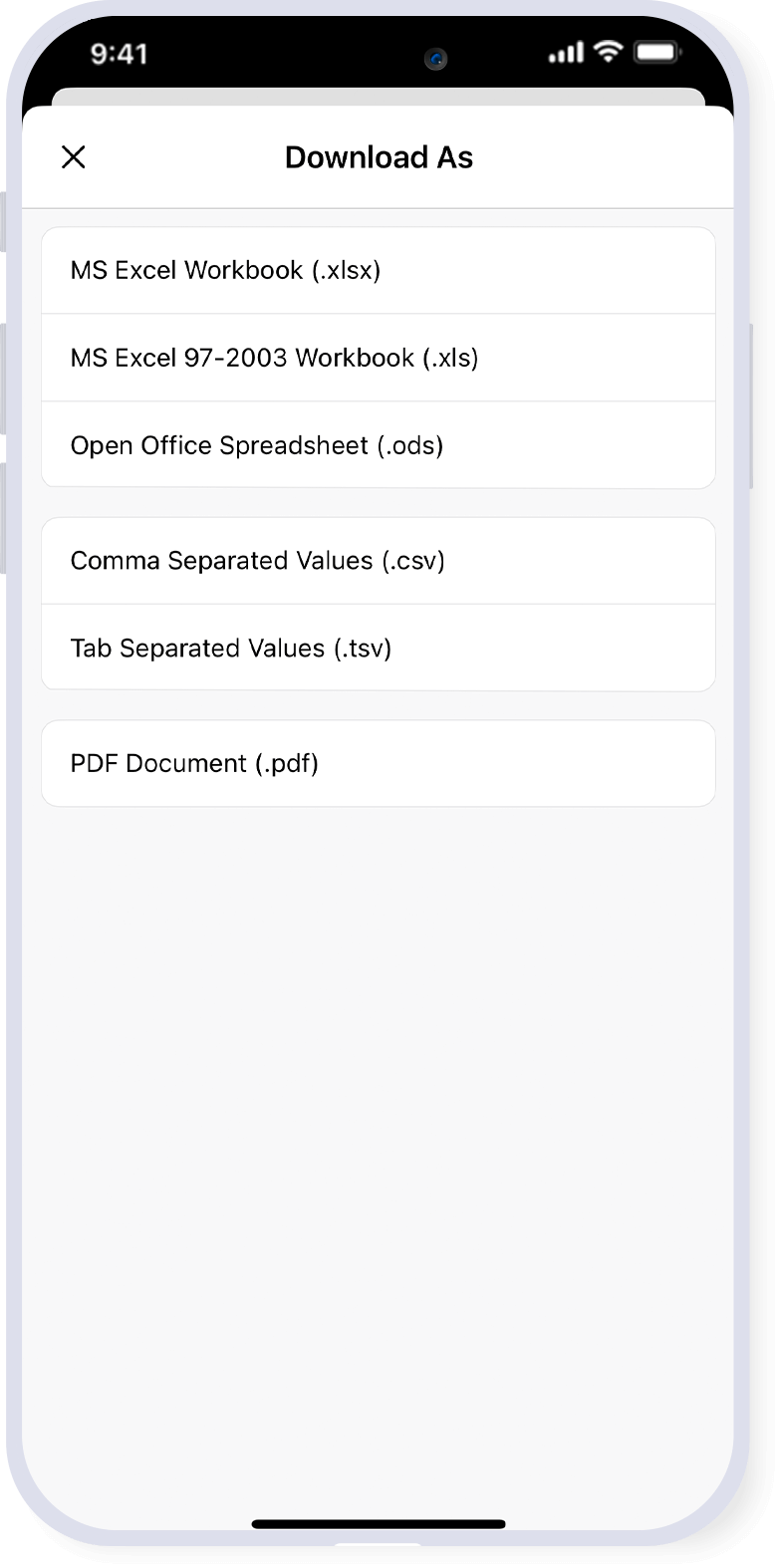 Work with other formats
Already have any Microsoft Excel or CSV files in your device? Just open them in Zoho Sheet and start working right away. Besides that, you get to download the spreadsheets in the desired format including XLS, XLSX, and PDF formats.
Wise, for every device
Enjoy the complete benefit of your devices, with exclusive support for the latest enhancements.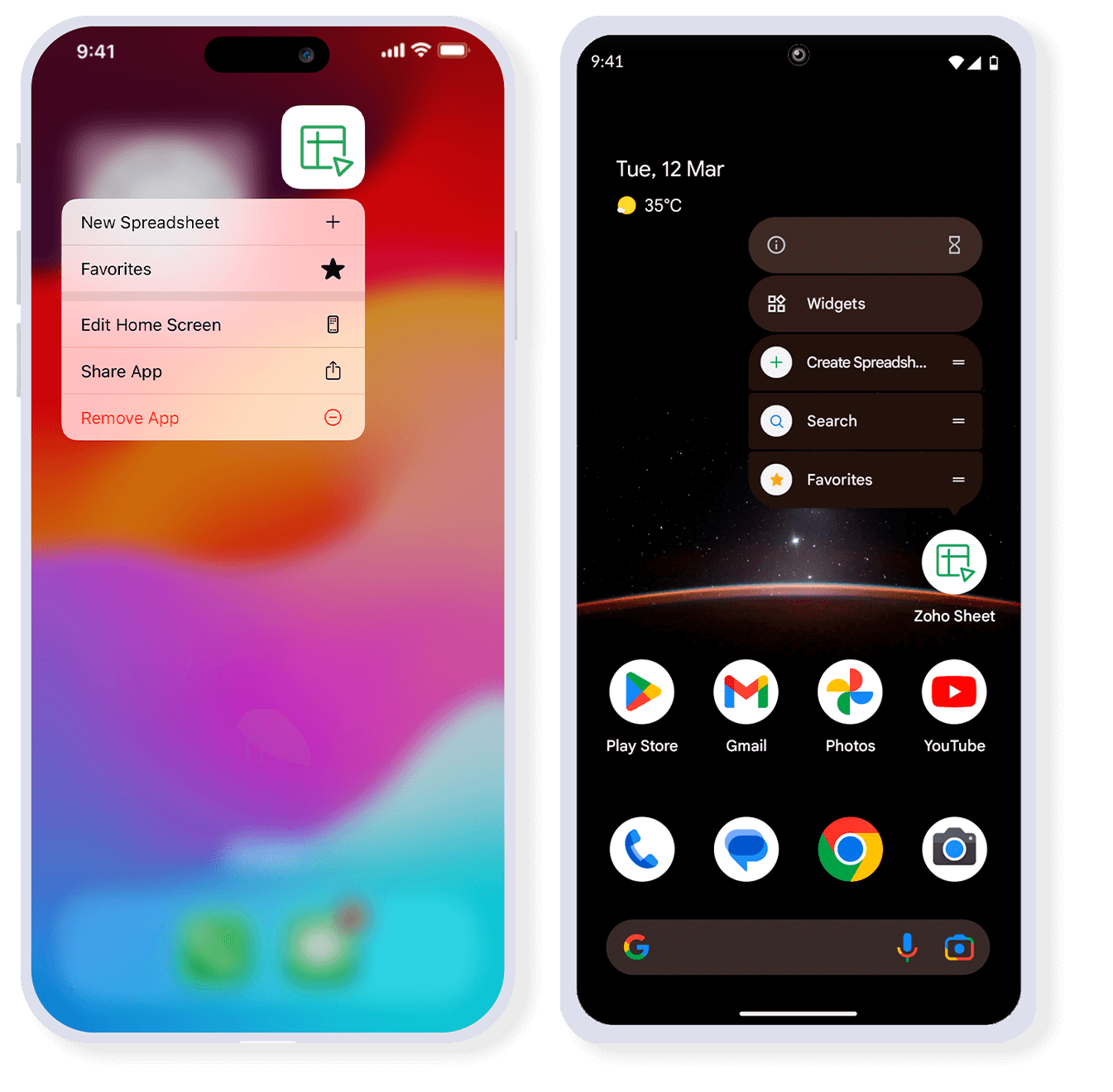 Simplified work, amplified results.