Multitask with Sheet
Answer your email, scroll through your gallery, or watch your favorite game, without even leaving your spreadsheet. You can also work on two spreadsheet files simultaneously.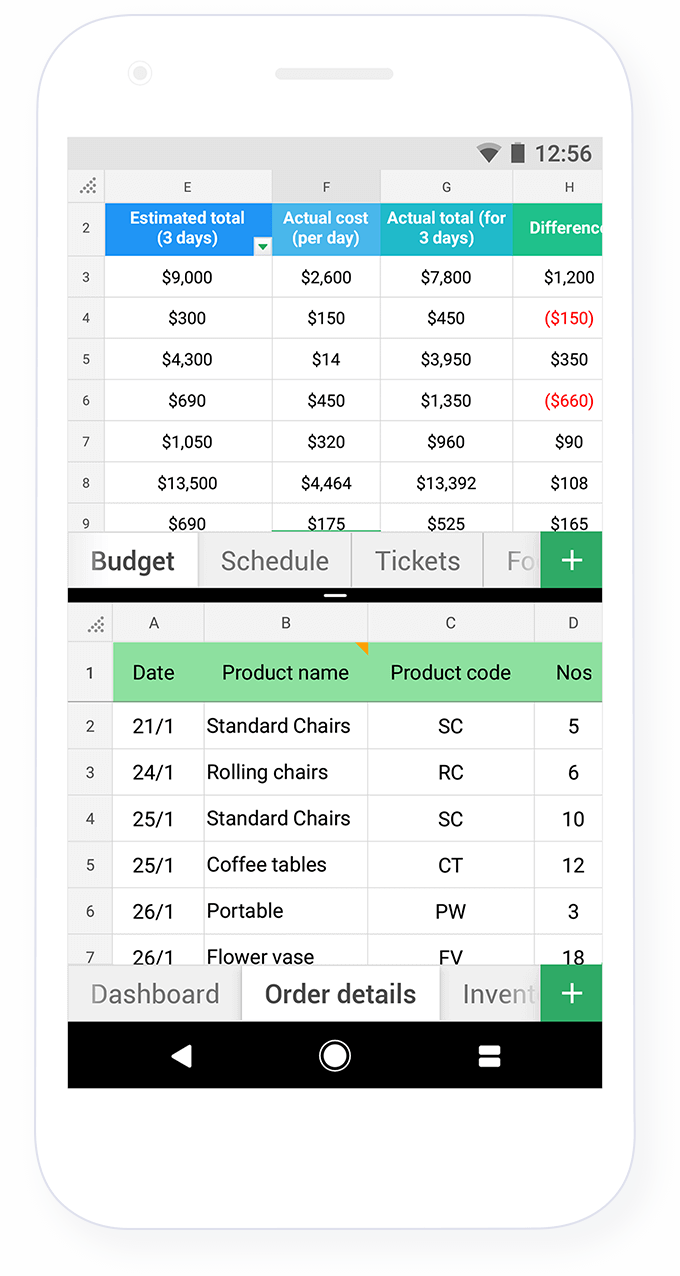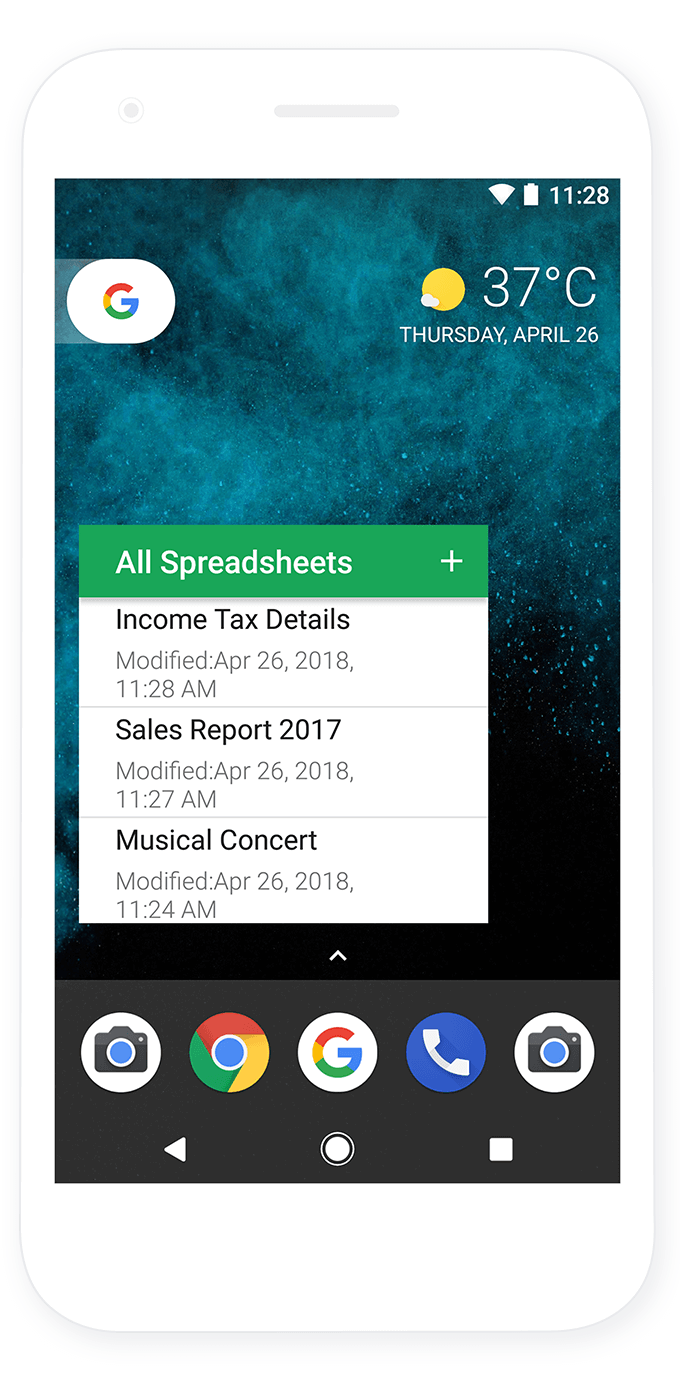 Add collection widgets
Create widgets for your Zoho Sheet app so you can view and access your files instantly from the home screen.
Create shortcuts
Create new spreadsheets, search for a specific file, or access your frequently used folders , all with a single tap.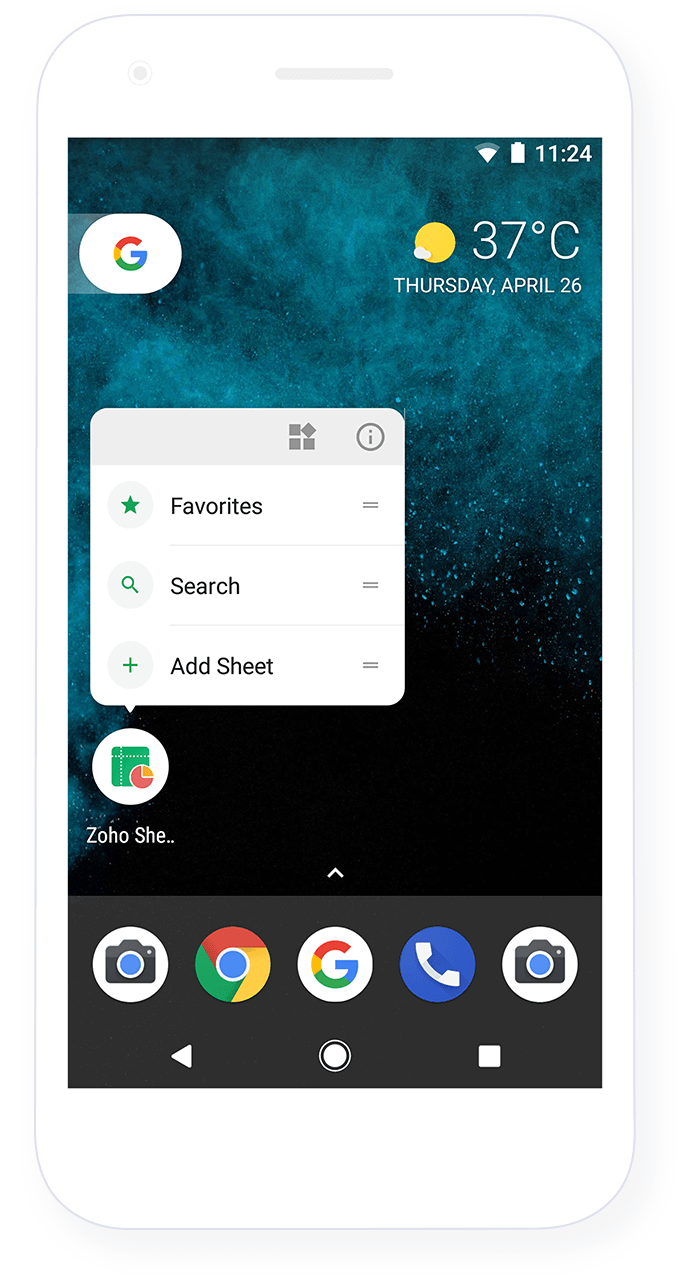 Simplified work, amplified results.