Website visitor tracking for
better engagement
Tailor your prospect engagement by analyzing your visitor's footprint on your site even before your first interaction with them. Zoho SalesIQ comes with a built-in website visitor tracker, so you can move your customers through your sales funnel faster.
Try it now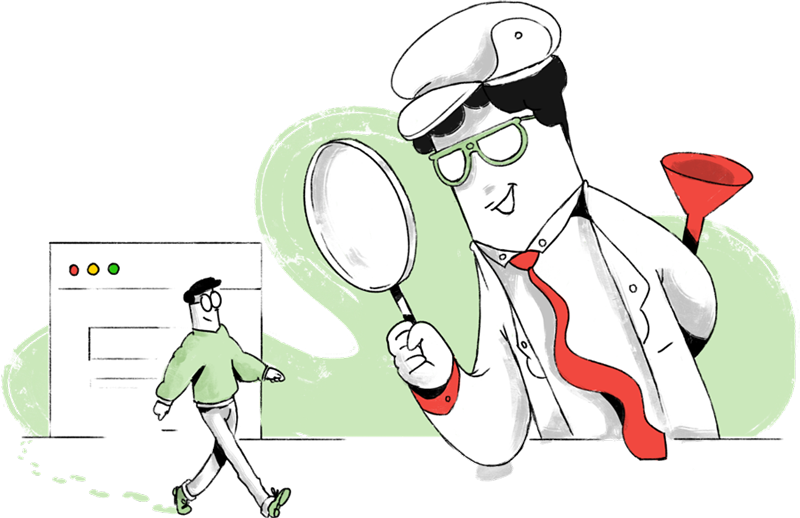 What is website visitor tracking?
Website visitor tracking is the analysis of who your website visitors are, their geo-location, and who referred them, as well as the visitor's behavior on your website like the pages they view, the time spent on each page, or the number of visits.
See what sets Zoho SalesIQ apart from other website visitor tracking software
Live visitor tracking
Never let a prospect go unnoticed. Know who's on your website and how they are interacting with your content in real-time. Zoho SalesIQ's web visitor tracking gives you an insightful list of all your visitors sorted into hot, warm, and cold leads based on your own criteria, along with detailed visitor information such as name, location, actions, time spent on site, and more. The dashboard also indicates if the visitors are available, busy, or idle.
Rings View
In this view, visitors are organized in four concentric rings based on the criteria you set, with the hottest prospects in the inner rings and the cold visitors moved outside the rings as stars.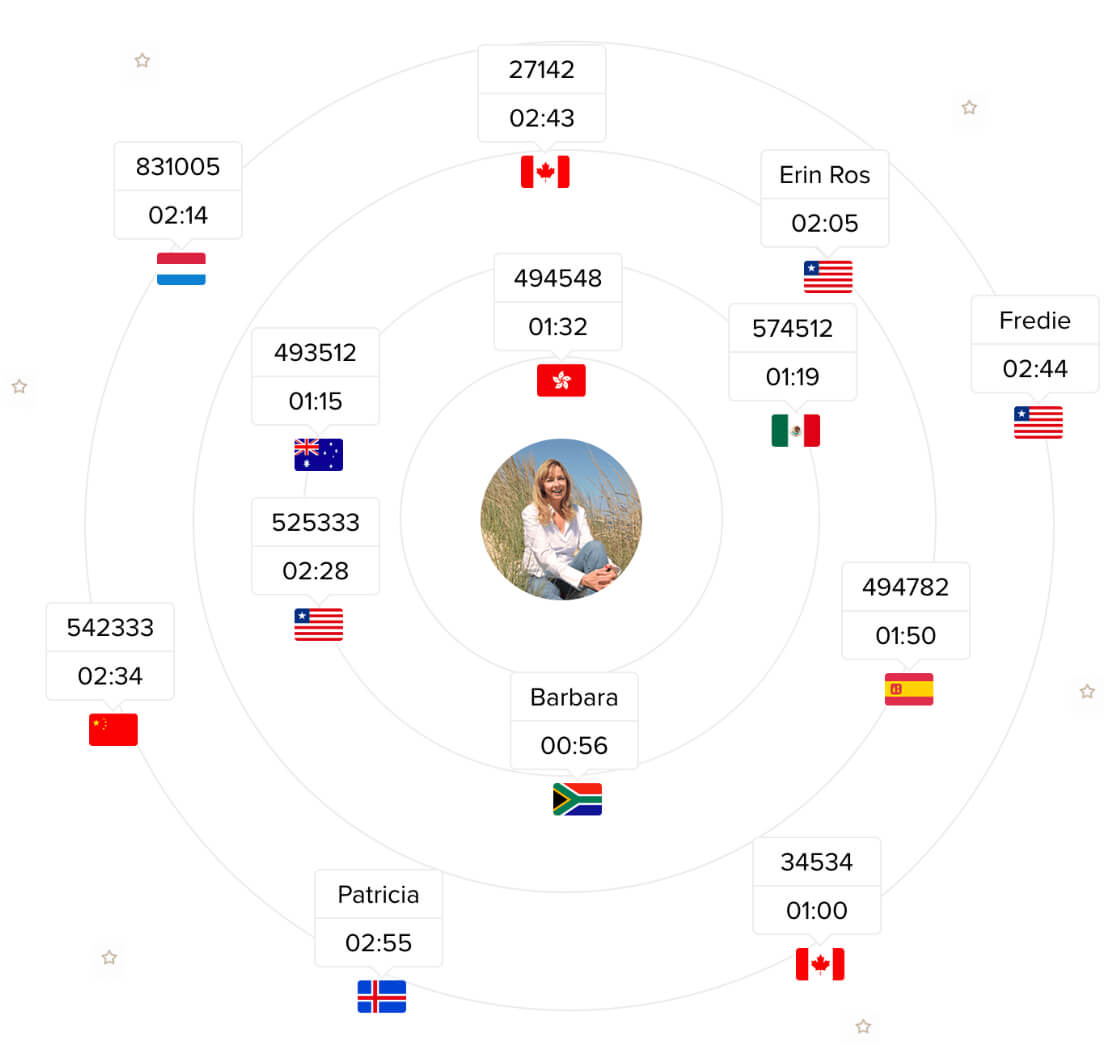 List View
In this view, your visitors are organized into columns based on criteria you specify. Visitors who don't fit into any of the categories fall in the cold visitors tab.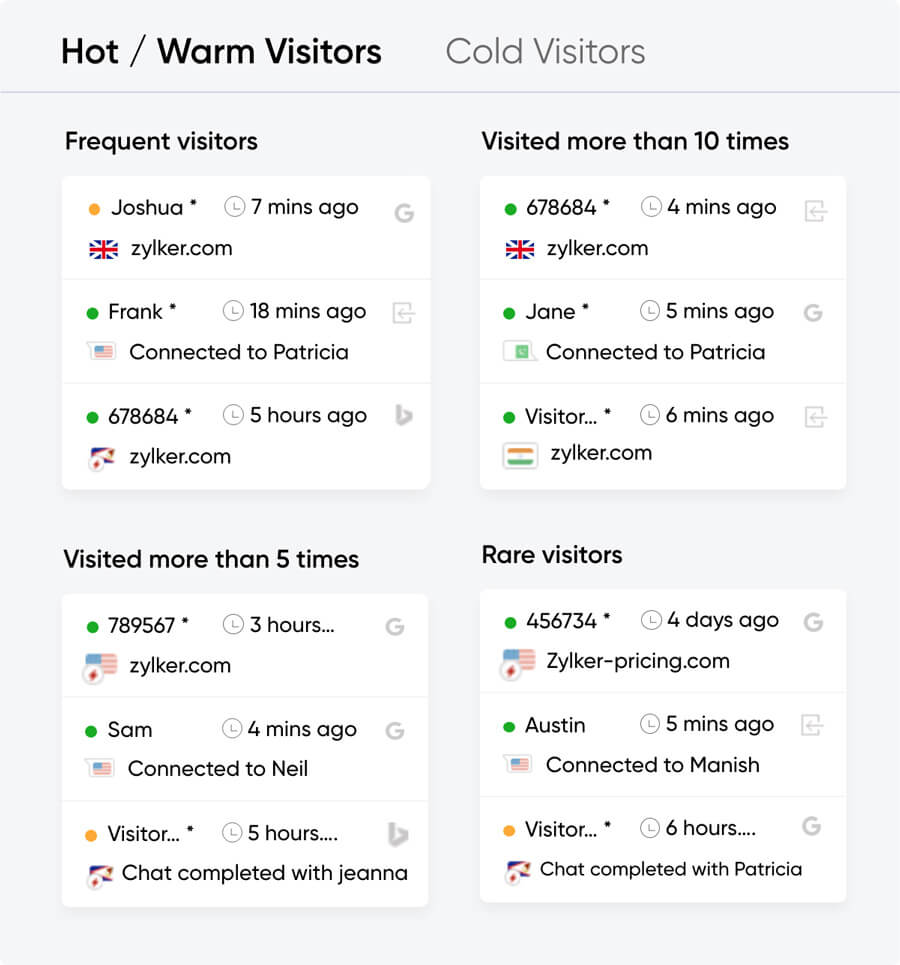 Lead scoring to prioritize visitors
It's critical for sales teams to determine which prospects to focus on. Define rules to gauge your visitors' sales-readiness based on indicators like traffic source, time spent on the website, last active time, number of past visits, current page, location, and more. In addition to real-time visitor tracking, Zoho SalesIQ assigns them a lead score on their second visit so you can cater to visitors with the highest chance of conversion.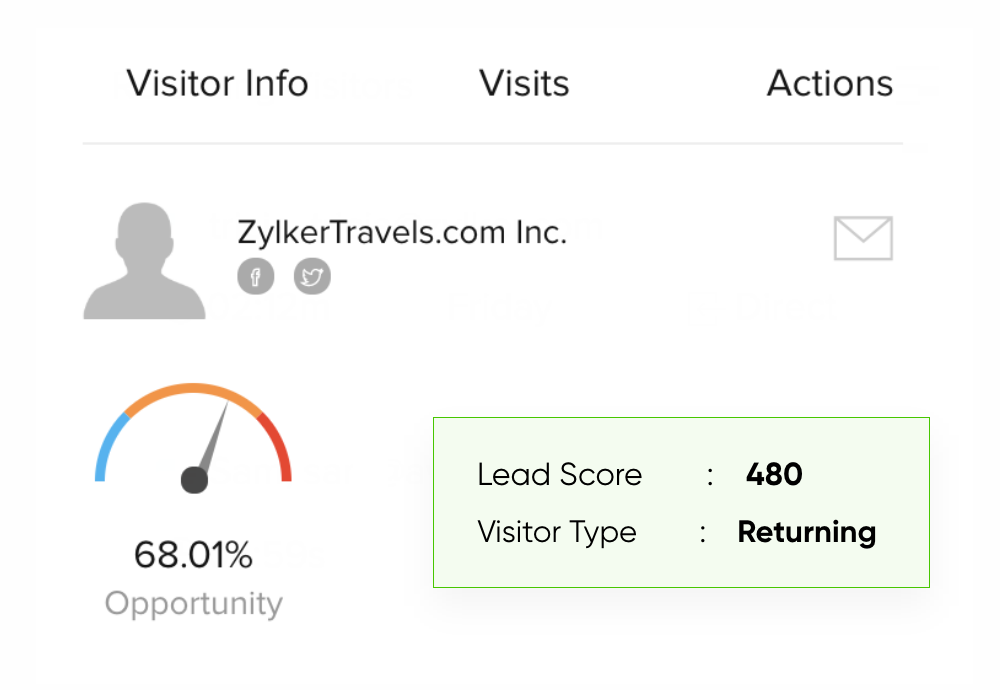 Activity-based proactive chats
Proactively engaged visitors are five times more likely to buy than an average visitor. Increase conversions by selectively starting conversations with hot leads on high-intent pages like your contact us page, schedule a demo, or pricing page. You can also set rules to automate this.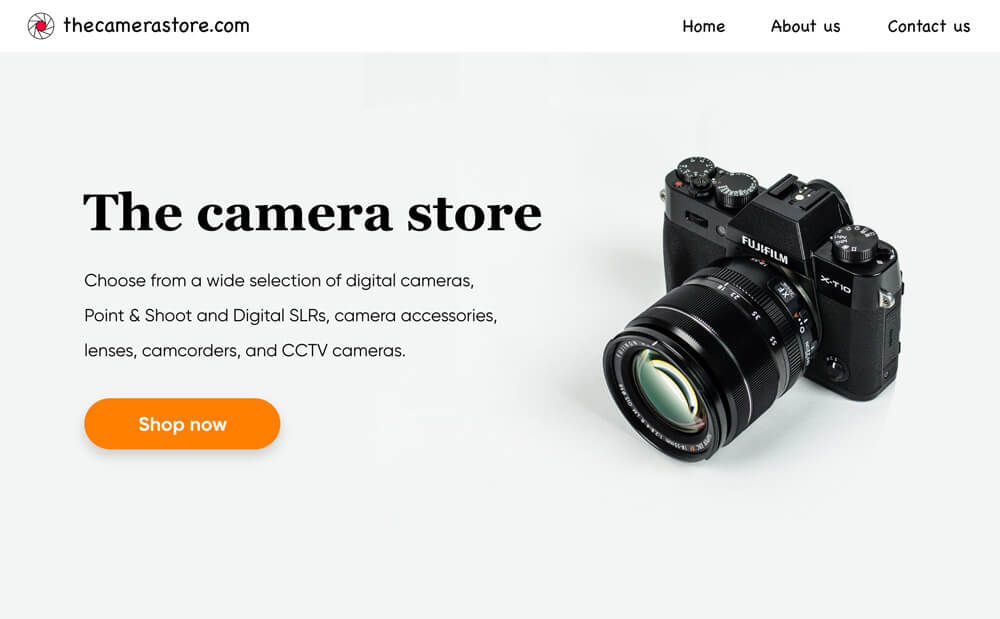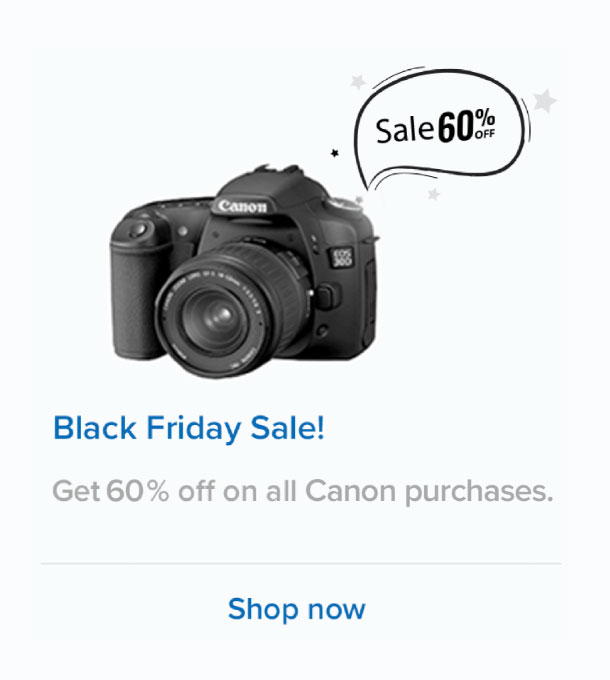 Returning visitor identification
Amaze returning visitors by delivering a more personalized experience using insights from their chat history, previous web path, and actions taken on your website.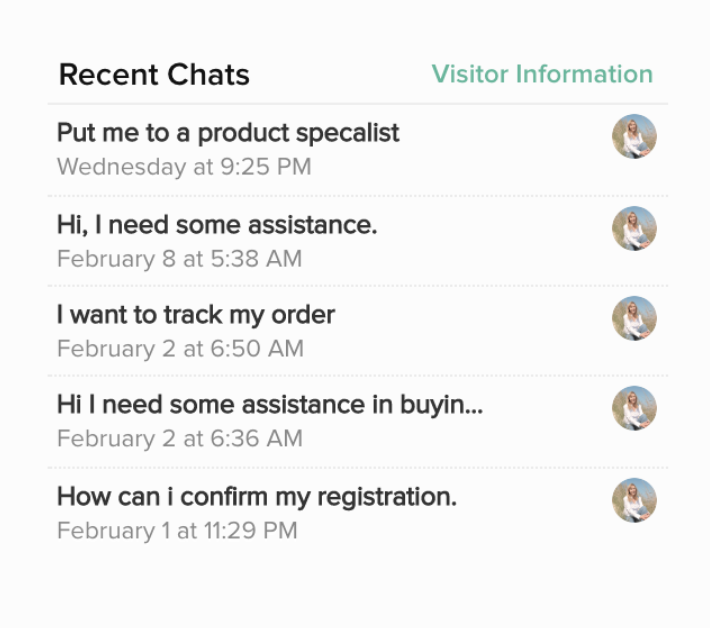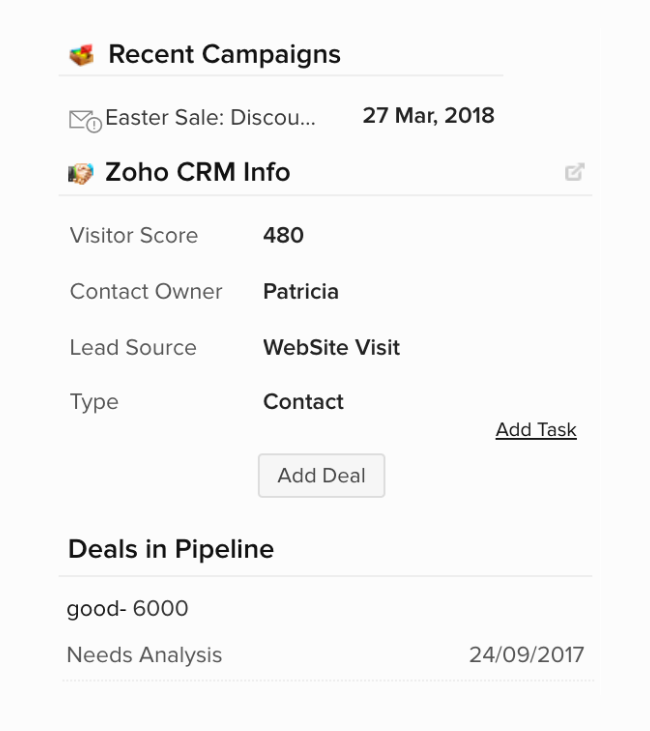 Visitor notifications on your mobile device
Zoho SalesIQ gives you mobile notifications when new or existing visitors land on your website or mobile app. If you've integrated SalesIQ with your CRM account, the notification also indicates if the visitor is a CRM lead, contact, or open potential.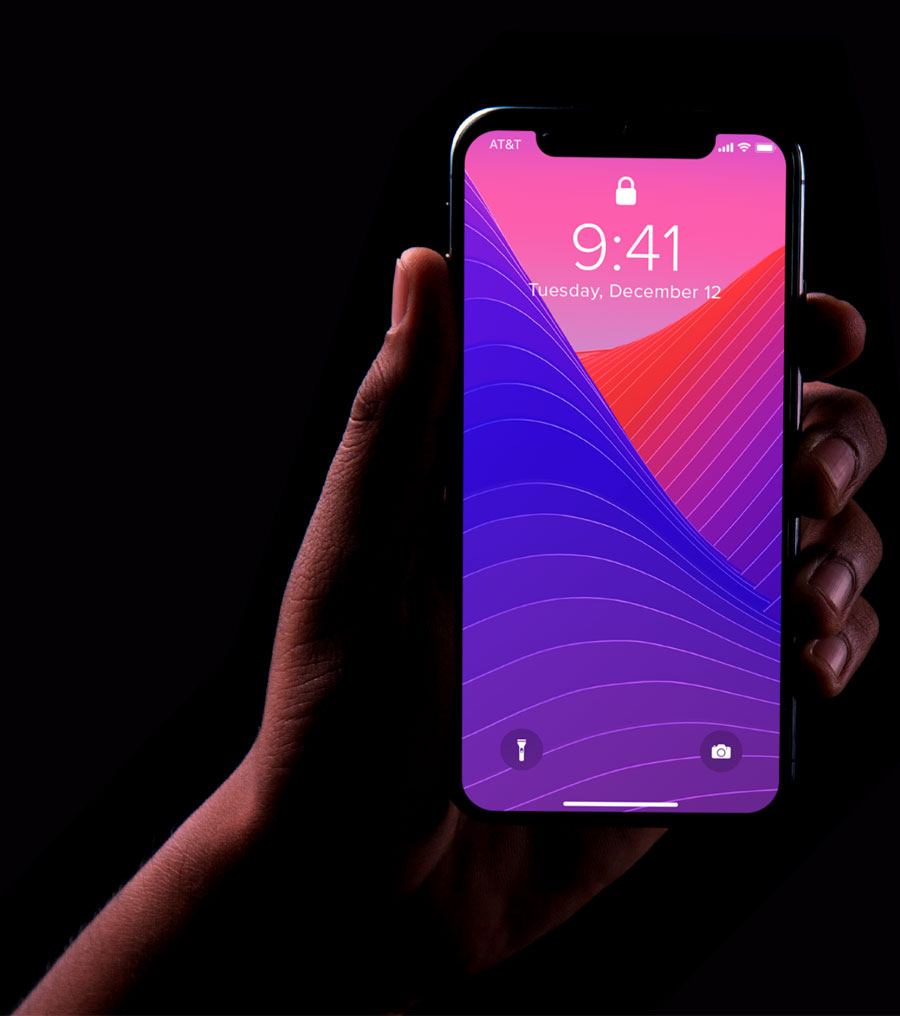 Why do websites need visitor tracking software?
Real-time website visitor tracking helps businesses understand who their website visitors are, the source that sends them this traffic, and how these visitors are interacting with the website in real time. These insights can be used to identify top performing pages and modify the website's flow and content to reduce barriers and nudge visitors to conversion. Visitor tracking software also helps you pick out leads with the highest chances of conversion so you can focus your efforts on them.
Key features of website visitor tracking software
Provides real-time data categorized the way you want
Rates your visitors to help you prioritize the hottest leads according to your own definition of the ideal buyer
Indicates if your visitors are landing on your page for the first time or if they're returning
Shows you who was referred through which channels
Tells you the geographical location of your visitors
Gives you a detailed view of the visitor's path and actions on your website
Shows you which browser or OS (in the case of mobile devices) they're using
Alerts you when high prospect leads visit your website or mobile app
Integrates with the CRM of your choice so you can push data to CRM, add further details, and set follow-up actions
Benefits of visitor tracking software
Highlights what content works best using details like page visits, time spent, and user actions, so you can tweak content accordingly
Tells you which social media posts, email campaigns, or ads are driving the most quality leads
Aids you in determining which geographical location most of your prospects are from so you can provide more localized content and deals
Gives you insights on the visitor journey on your website or app so you can reduce bottlenecks
Identifies returning visitors and their details so you can provide more personalized assistance
Tells you which products and sales deals are garnering the most attention
Notifies you when high-quality leads visit your site
Helps you with user profiling and targeted marketing
Gives you firsthand insights into what your prospects and customers expect from your product
Helps customer support teams address user queries without asking too many questions about their browser or device configuration