Turn Your Website into a Lead Generation Machine
Website-visitor tracking is critical for targeted engagement of both new and returning visitors. You can access an insightful visitor list of ALL your visitors, prioritized on their score. Personalize your prospect engagement by analyzing their site behavior and pages of interest. Follow up effectively with nimble notes.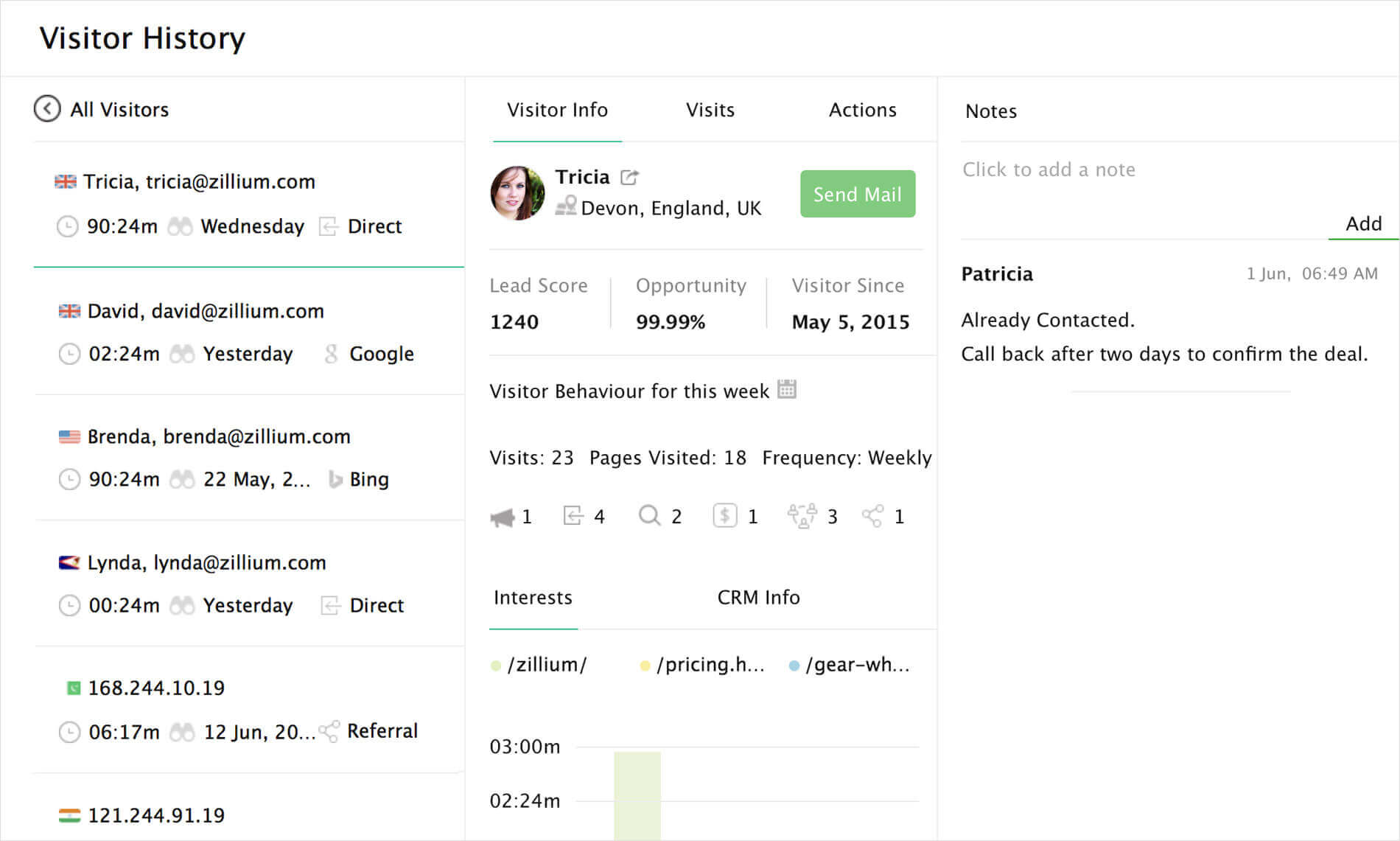 Your Visitors. Their Scores. Your Recipe.
Define the rules for your ideal hot, warm and cold prospects by understanding their actions of interest on your website. Make your lead scoring more targeted by bringing in elements like traffic source, visitor's current page, country and 20 other criteria based on behavior that defines a visitor's level of interest.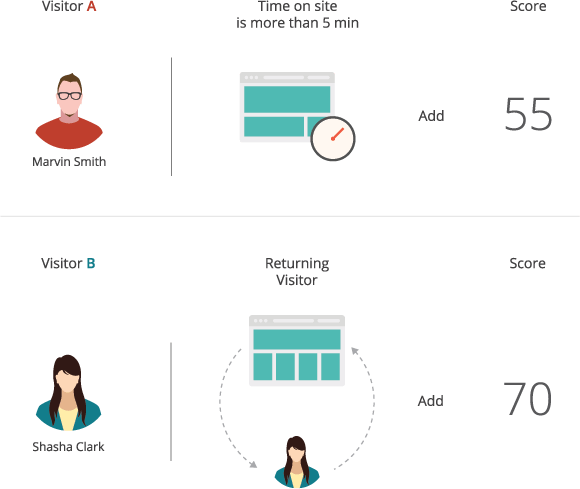 Real-time lead scoring. Made easy as pie.
Real-time lead scoring tools are critical for sales teams to determine which prospects they need to target and engage on priority.
SalesIQ enables you to easily categorize visitors at four levels based on their digital body language, which includes time spent on website, last active time, number of past visits, and 20 other criteria.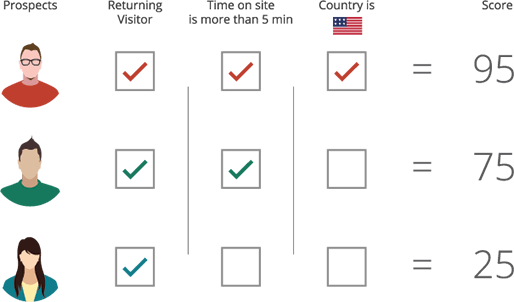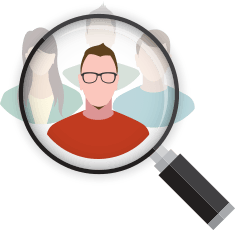 Focus on prospects that deserve your attention.
Different kinds of prospects check out your website. While some spend just a few minutes, others explore it. You can segment these visitors based on their level of interest.
Hot and warm prospects will stay inside the rings, while cold prospects are moved out as stars. You can prioritize visitors and spend more time on those who need your attention.
Good ol' list view.
How can we forget our good ol' friend, list view, when it comes to representing / analyzing website visitors. Prioritize prospects on your website as hot, warm and cold within four columns with the same awesomeness using the 'Rings' to track visitors in real-time.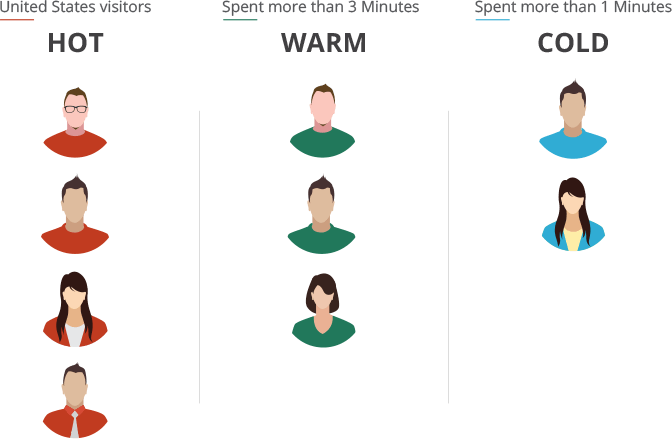 Multiple rules. Efficient lead scoring.
Create lead scores based on two or more rules. A combination of multiple rules enables you to create powerful lead scores that help you gain targeted visibility into 'hot' & 'warm' prospects on your website.