Why is Zoho SalesIQ one of the best alternatives to Freshchat?
Over 450,000 businesses feel SalesIQ offers value for money right out of the box. You don't have to take our word for it. You can try it for yourself for free.
Identify and convert leads with ring view
SalesIQ's live visitor tracking ring view lets you filter out and prioritize visitors based on how they interact on your website, which can be customized to your business needs. You can covert leads into clients and never miss out on a potential customer. This makes SalesIQ the best Freshchat alternative.
Leverage your team's strengths
Our internal operator chat lets agents have one-on-one interactions or talk to each other in a group setting. You can even add a note for your colleague as you transfer the chat.
Make agents feel safe
Customers can sometimes lose their cool in the heat of the moment and resort to impoliteness with agents. With profanity management, make agents feel safe and secure and ensure their conversation is professional.
Make data-driven decisions
Zia, our built-in AI assistant, gathers all the information your sales reps will need such as such as name, company, or website to personalize their communication.
Engage every single customer
Know a visitor's behavior on your website along with detailed visitor information. This will help you move customers through your sales funnel faster. Also, you can configure bots to proactively chat with hot leads on high-intent pages like your Contact us, Schedule a demo, or Pricing pages.
Unlock possibilities with Autopilot
Autopilot helps you combine the capabilities of Answer Bot, our AI-driven chatbot with Zobot, our guided chatbot building platform . Make your business excel in all the three major business functions - sales, marketing and support - by unleashing the true power of your chatbot.
Still not convinced SalesIQ is your perfect Freshchat alternative? See for yourself!
Features

SalesIQ (enterprise) Freshchat (enterprise)

Customer Support

Audio calling

Reopen conversation

Voice notes

File sharing

Screen sharing

Agent Support

Chat routing

Live translate

Call recording

CSV export

Internal notes

Abusive content management

Block IP

Company profile enrichment

Knowledge base

Widgets

Visitor routing

Third party messaging app integration

Agent-to-agent chat

Customer Engagement

Triggers

Chatbots

Codeless bot

Answer bot

Visitor Tracking

Lead scoring

Live tracking

Mobile SDK

Push notifications

Android

iOS

Cross-platform support

Tracking

(Device permissions, screen resolution, storage, and much more) (Limited)

Customization

(Create your own UI) (Limited)

Multi-device sync

Multilingual support

(28 languages) (Limited)

Bots

(Advanced AI-powered bots) (Limited)

Integration

(Rich integrations) (Limited)

Mobile App

Android

iOS

Security

GDPR Compliance
Pricing (operator/month)

SalesIQ Freshchat
Free

$0.00

Free

$0.00

Basic

Growth

$15.00

Professional

Professional

$39.00

Enterprise

Enterprise

$69.00
What our customers say?
Our website is very interactive for designing clothing online and that comes with a number of questions that customer have. So we can jump right in their design experience with Zoho SalesIQ and answer questions and create value for them on the fly. It is incredibly strong and powerful for bringing new customers on.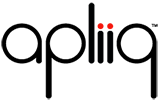 Save more than 50% with the best Freshchat live chat alternative
Sign up for free