Why is Zoho SalesIQ one of the best alternatives to Freshchat?
Over 450,000 businesses feel SalesIQ offers value for money right out of the box. You don't have to take our word for it. You can try it for yourself for free.
Identify and convert leads with ring view
SalesIQ's live visitor tracking ring view lets you filter out and prioritize visitors based on how they interact on your website (which can be customized to your business needs). This means you can covert leads into clients and never miss out on a potential customer. This makes SalesIQ the best Freshchat alternative.
Route calls to the right agent
Chat routing helps you prioritize and route visitors to agents based on your criteria. You can also route visitors to a specific operator/department based on conditions like region, campaign, and more.
Engage customers with integrations
Zoho SalesIQ helps you unlock the true potential of customer engagement by integrating with Zoho CRM. Unmask details about your visitors with our ClearBit integration and qualify visitors as leads with just a click. The lead's details will be sent over to Zoho CRM, and those leads can be closed by the sales team.
Simplify customer support
It's sometimes difficult for users to explain their issue to support agents, which could make a customer both dissatisfied and frustrated. Also, it's quite a task for agents to guide users where to navigate to resolve a certain issue. For this, we offer screen sharing and audio calling to help both agents and customers resolve queries quickly and efficiently.
Stay connected on the go
You don't have to be glued to your chair to engage with customers on your website. Our mobile app keeps you notified of all live visitors, chats, and calls, so you never miss out on an opportunity again.
Learn more
Add life to your mobile app
Give your mobile app a human touch with Mobilisten, our mobile SDK for iOS and Android. This in-app chat software lets you engage with your app users in real-time and also retarget them with personalized push notifications.
Go easy on your wallet
You can start using Zoho SalesIQ with our free version, which we can assure you is good enough if your business is just starting out. For others, we offer a paid version that is economically priced at $7/operator/month.
Always there to assist you
Our support team is just a click away and is available at any time of the day to help you out.
Still not convinced SalesIQ is your perfect Freshchat alternative? See for yourself!
Features

SalesIQ (enterprise) Freshchat (enterprise)

Customer Support

Audio calling

Reopen conversation

Voice notes

File sharing

Screen sharing

Agent Support

Chat routing

Live translate

Call recording

CSV export

Internal notes

Abusive content management

Block IP

Company profile enrichment

Knowledge base

Widgets

Visitor routing

Third party messaging app integration

Agent-to-agent chat

Customer Engagement

Triggers

Chatbots

Codeless bot

Answer bot

Visitor Tracking

Lead scoring

Live tracking

Mobile SDK

Push notifications

Android

iOS

Cross-platform support

Tracking

(Device permissions, screen resolution, storage, and much more) (Limited)

Customization

(Create your own UI) (Limited)

Multi-device sync

Multilingual support

(28 languages) (Limited)

Bots

(Advanced AI-powered bots) (Limited)

Integration

(Rich integrations) (Limited)

Mobile App

Android

iOS

Security

GDPR Compliance
Pricing (operator/month)

SalesIQ Freshchat
Free

$0.00

Free

$0.00

Basic

Growth

$15.00

Professional

Professional

$39.00

Enterprise

Enterprise

$69.00
What our customers say?
Our website is very interactive for designing clothing online and that comes with a number of questions that customer have. So we can jump right in their design experience with Zoho SalesIQ and answer questions and create value for them on the fly. It is incredibly strong and powerful for bringing new customers on.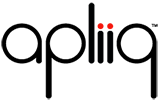 Save more than 50% with the best Freshchat live chat alternative
Sign up for free