At Zoho, we operate on a simple philosophy—world-class products can be built anywhere. Even if that means you're working from a farm in a remote town, we look at that as an opportunity: to nurture talent, keep people close to their families, and support local communities.
A globally-networked business with locally-rooted ideals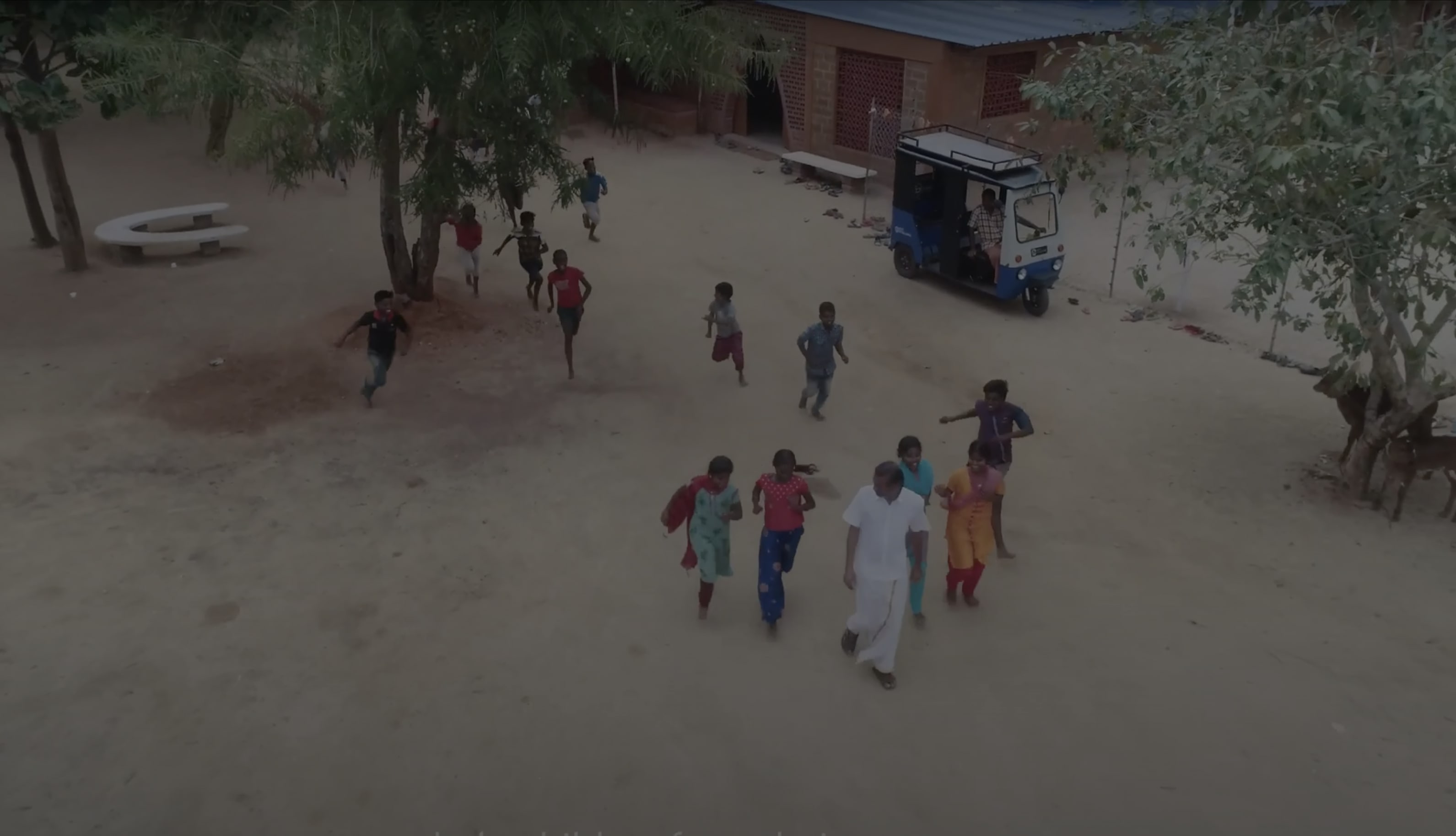 Pronounced focus on 'technology-enabled' rural revival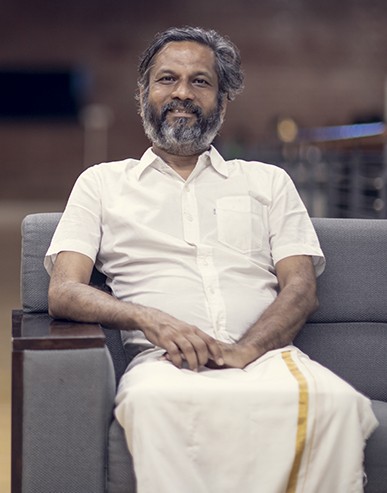 Today, it's possible for the daughter of a rural, landless worker to learn how electrical motors or Javascript frameworks work. There are talented local people in rural areas around the world to help, so that communities can work together, at home.
People migrate from the countrysides to tech hubs in search of better career prospects. A bigger concern? We realised that cities are getting densely populated, the atmosphere heavily polluted, and people who are simply looking for a chance to showcase their skills are feeling increasingly helpless.
While talent may be widespread, opportunities are not. We believe in a future where work can get done anywhere. So, as a first step, we're leveraging cloud computing to tap into rural talent, create job opportunities, and hire those for whom our existence truly makes a difference.
We don't do this to feel good. We look at it as our responsibility: To give back to local communities that often tend to be overlooked. We believe in providing opportunities to communities that need it and giving people a strong sense of ownership over their work. When they grow, we grow.
Investing in local talent and reversing 'top-soil' erosion
What I call 'top-soil' erosion—with 'talent' as the 'top-soil'—is not good for culture. We need to have a balance.
'Transnational Localism'—this phrase popped in my head as an antidote to the era of globalisation that has just ended. We need strong and self-reliant local communities and economies everywhere.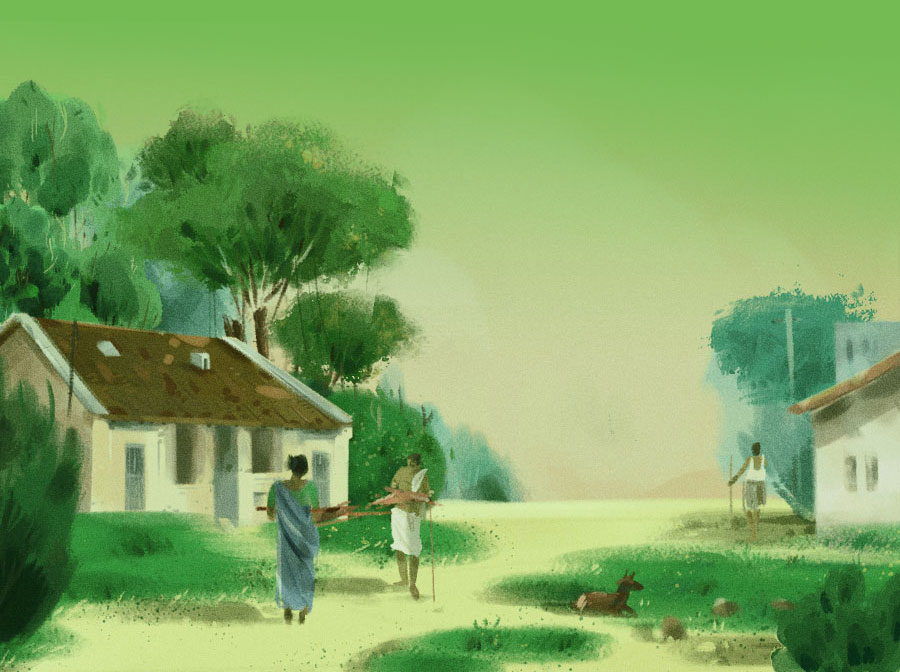 Allowing work and wealth to concentrate in metros while rural economies struggle seems unreasonable and self-centric to us. We're flipping this one-way flow of talent by:
Creating jobs and nurturing talent, locally
Empowering villages to be self-reliant with deep, tech know-how
Providing easy access and adoption of cloud-technology
You can only get so far by raking in revenue numbers, shelling out dollars on ads, or projecting your brand on the tallest skyscraper in the world. The definition of running a profitable business means different things to different people. But, as a company, our goals and philosophy go beyond short-term, flashy gains.
While we're more than willing to leave money on the table, our bets are on those who have the right skills, passion, creativity, and determination to go above and beyond.
Building distributed, purpose-driven teams
"In five years, 50 percent of our employees will work from smaller, rural centres. We want to keep people rooted in their towns and villages, and provide world-class jobs in these places."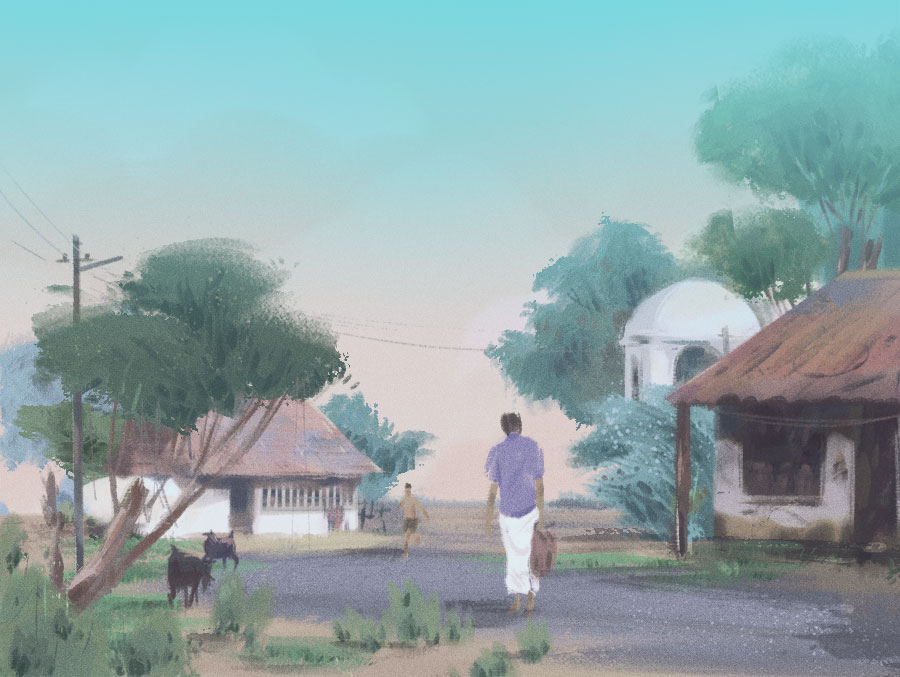 Often times, the reality of living in cities is far different from what people from rural backgrounds imagine. The hurried pace of life, jam-packed traffic, and exorbitant property prices are enough to put people off track. We want our employees to get ahead, but not at the cost of losing their sense of purpose and peace of mind.
This is why we're prioritizing multi-point distributed workplaces over single-point concentrations. We're moving away from high rises and setting up mini-offices in the hinterlands; enabling people to stay close to the ones they love, invest in a home of their own, cut down on travel costs, and stay out of debt.
While we seeded this idea over a decade ago, the pandemic in 2020 further accelerated our vision and reinforced our convictions. We've been successful in setting up small, remote offices with about 20-30 employees each, across different countries. And, we have plans to expand this initiative even further.
Teaching and farming—as a way to reconnect with the land
"By living close to their towns, they can get back to farming, serve their temples, mosques, and churches, and continue their regular work. Their children can be home-schooled, and the concept of schooling itself can change going forward."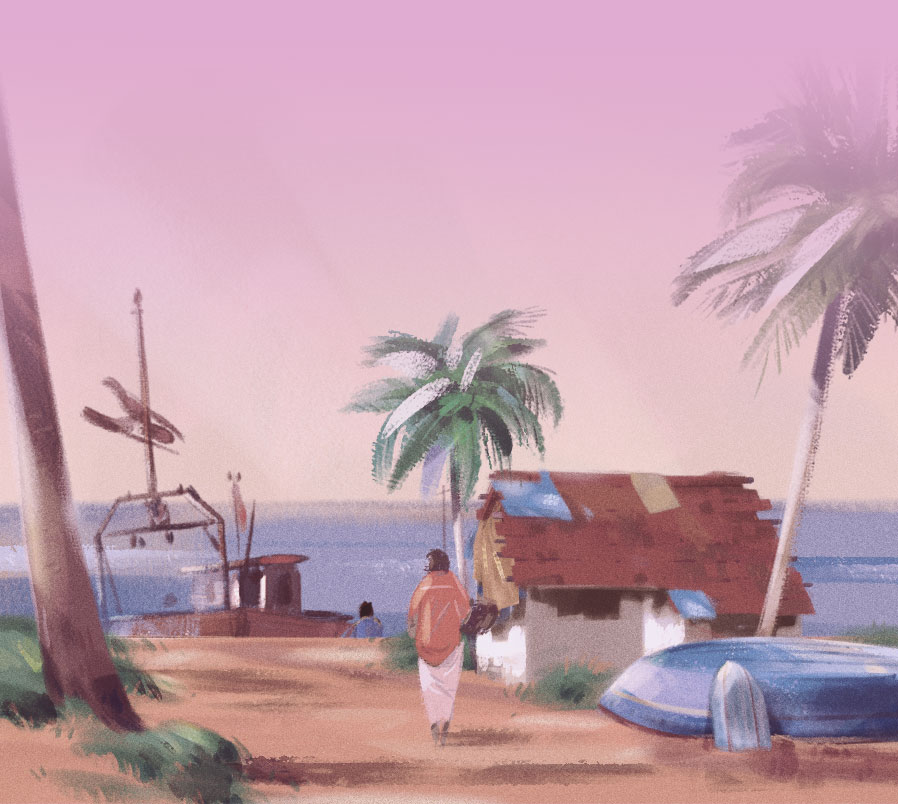 When high-tech aspirations blend harmoniously with deeply-grounded roots, you get the resolve to do more than what your paychecks dictate; more so for the collective well-being. This is the very foundation the company is built upon.
At Zoho, we're encouraged to take up activities outside of work. We've built miniature farming sites to grow fresh produce and provide a way for everyone to bring their families together, connect, and help relieve stress. We're also encouraged to dabble our hands in teaching children from low-income households; those who have the potential, but not enough opportunities.
At the end of the day, we may be distributed as a society, but our sense of purpose comes together as a community. And, for that very reason, we strive to make the environment we live in and the people we interact with better than what they were yesterday.
10+ years of our presence in rural India
Over a decade ago, we set up an office and planted seeds of opportunity in a rural village near Tenkasi, India. We're noticing that our efforts have finally begun to bear fruit. By bringing high-paying jobs to this small town, the community has seen a drastic improvement in its economic welfare and stability.
It's not just developing; it's thriving.
The results of our socio-economic impact in Tenkasi
Women empowerment
38% of women employees make their own lifestyle decisions
64% women spend more on themselves since their employment
22% indicate that they always make their financial decisions, and an equivalent 22% report making those decisions in conjunction with family
Education
58% employees support the education of one or more family members
50% of vendors were able to 'improve education, healthcare of their family'
Over 75% Zoho Schools of Learning students were confident about fulfilling family's aspirations
Wealth creation & redistribution
67% employees provide monetary or other support to family/friends
63% vendors were able to 'uplift the livelihood of their relatives and friends'
69% vendors financially support their family
Community impact
Zoho is one of the main reasons for Tenkasi being given a district status
Farming initiatives by Zoho have created awareness about organic farming
The Panchayat has now started producing vermicompost
The positive response from this study is the culmination of years of relentless hard work, persistence, resilience, and the belief that staying close to our roots will eventually help boost the economic viability of our rural communities.
We're looking ahead
We hope to make a permanent impact. Not just to bring prosperity to small villages around the globe, but also to set a meaningful example for others to replicate.