Route Planning
Plan your route, and automatically optimize it based on distance, appointments, and drop-ins.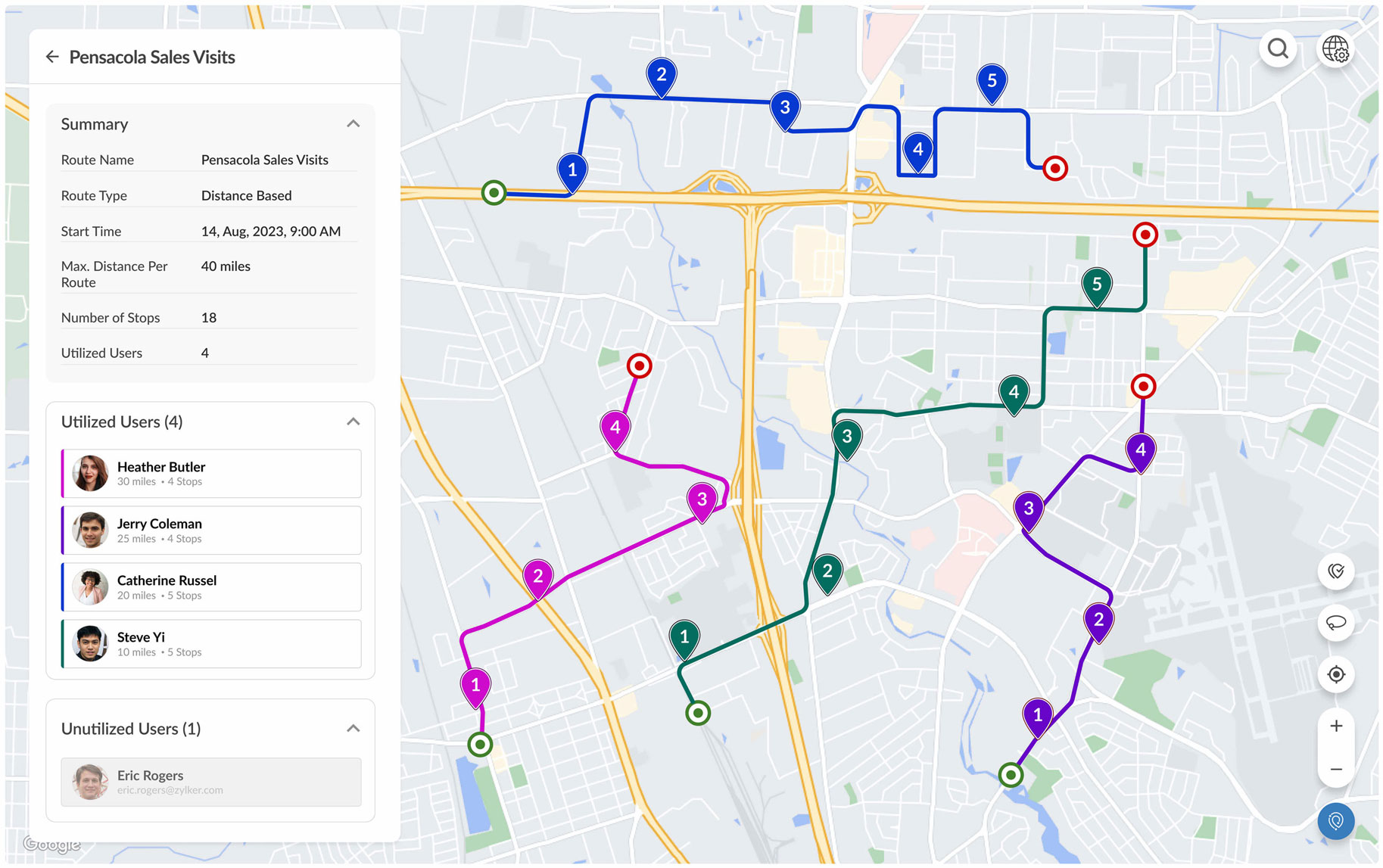 Map Visualization
A visual alternative to simple list views. Visualize your Zoho CRM data on an interactive map, and filter prospects matching your specific criteria.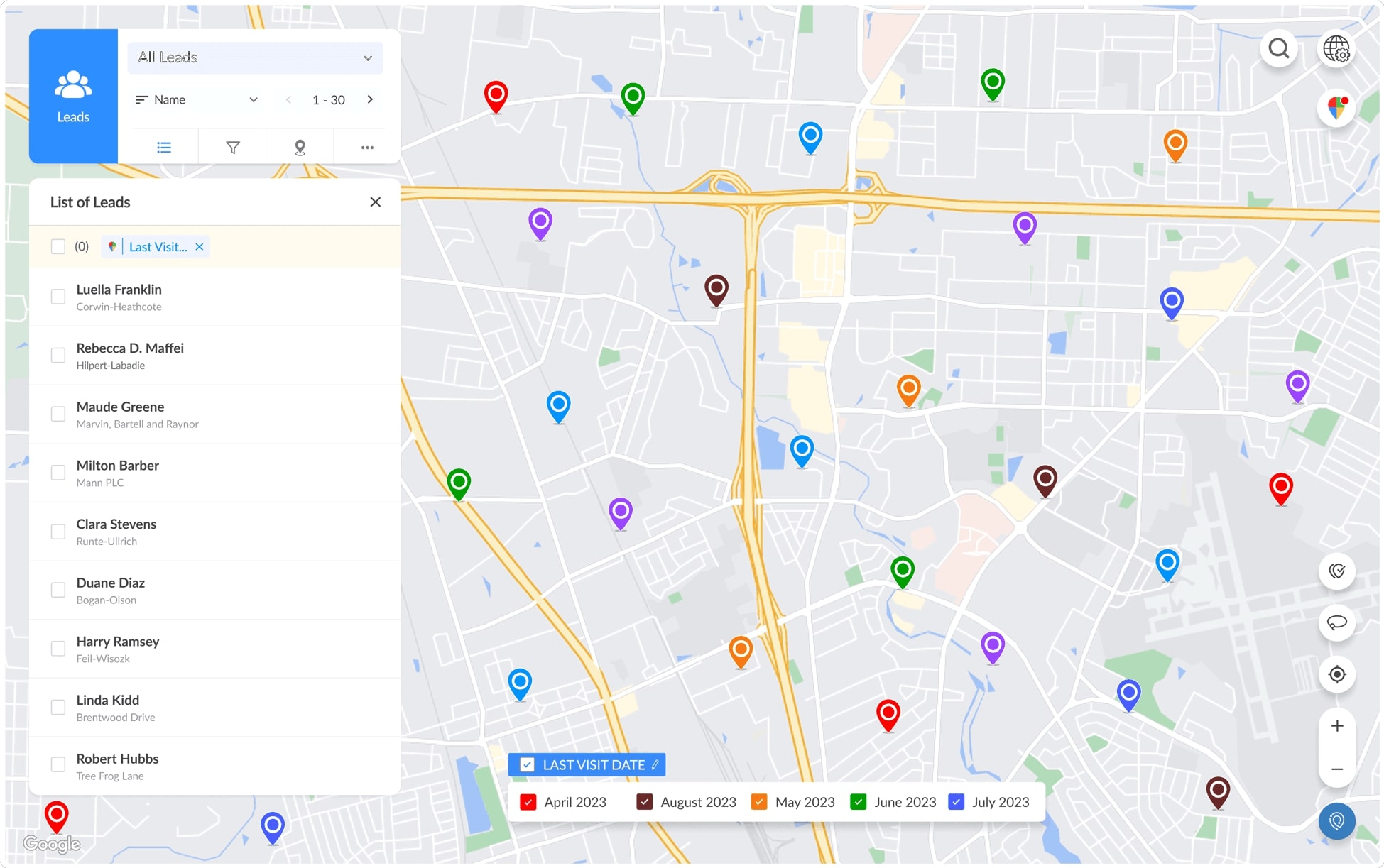 Organize schedules
Get easy access to your daily scheduled routes and events.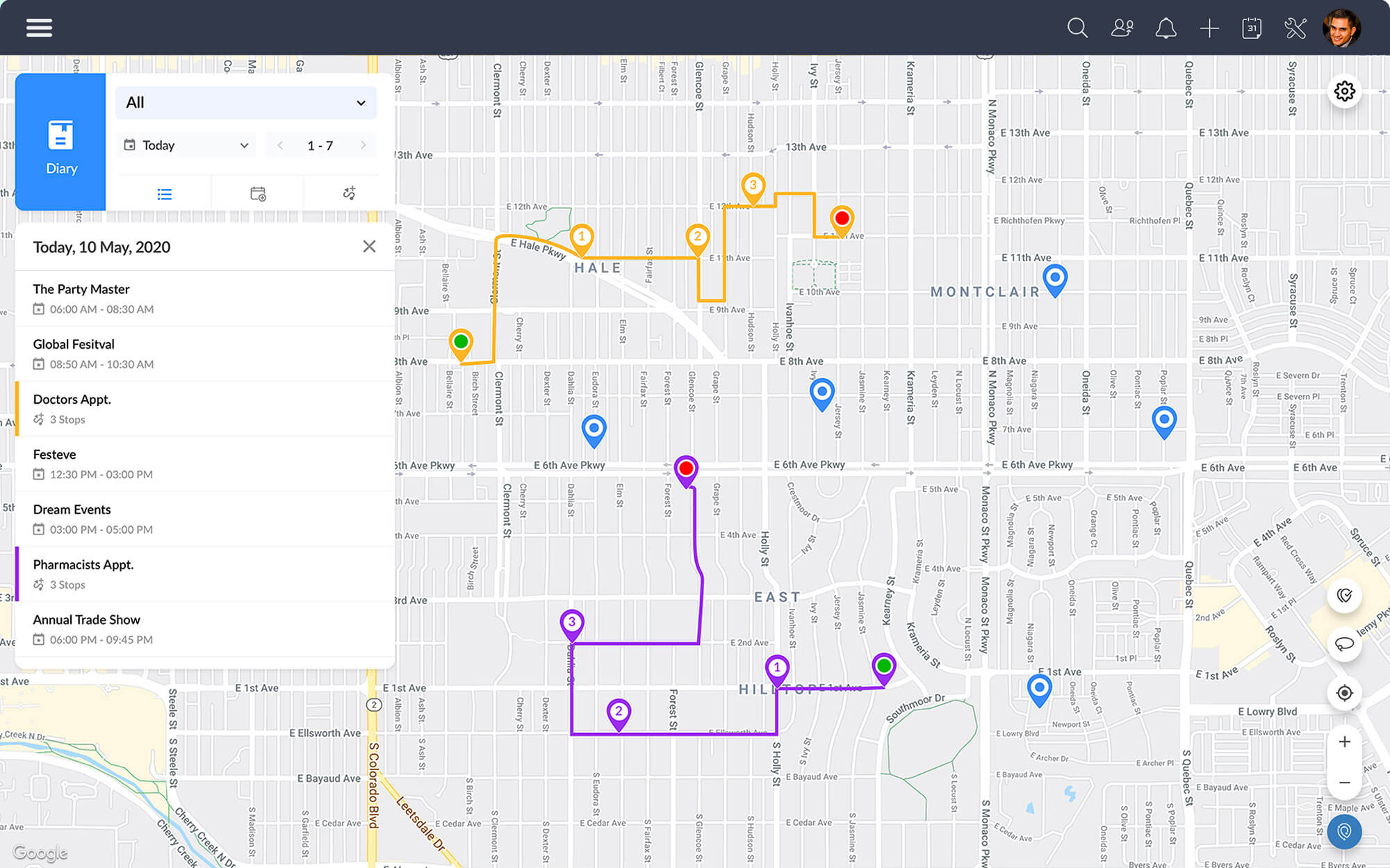 Map Reports
Extensive heat and cluster map reports will help you find customers in low-density areas, improving your returns and improving your business.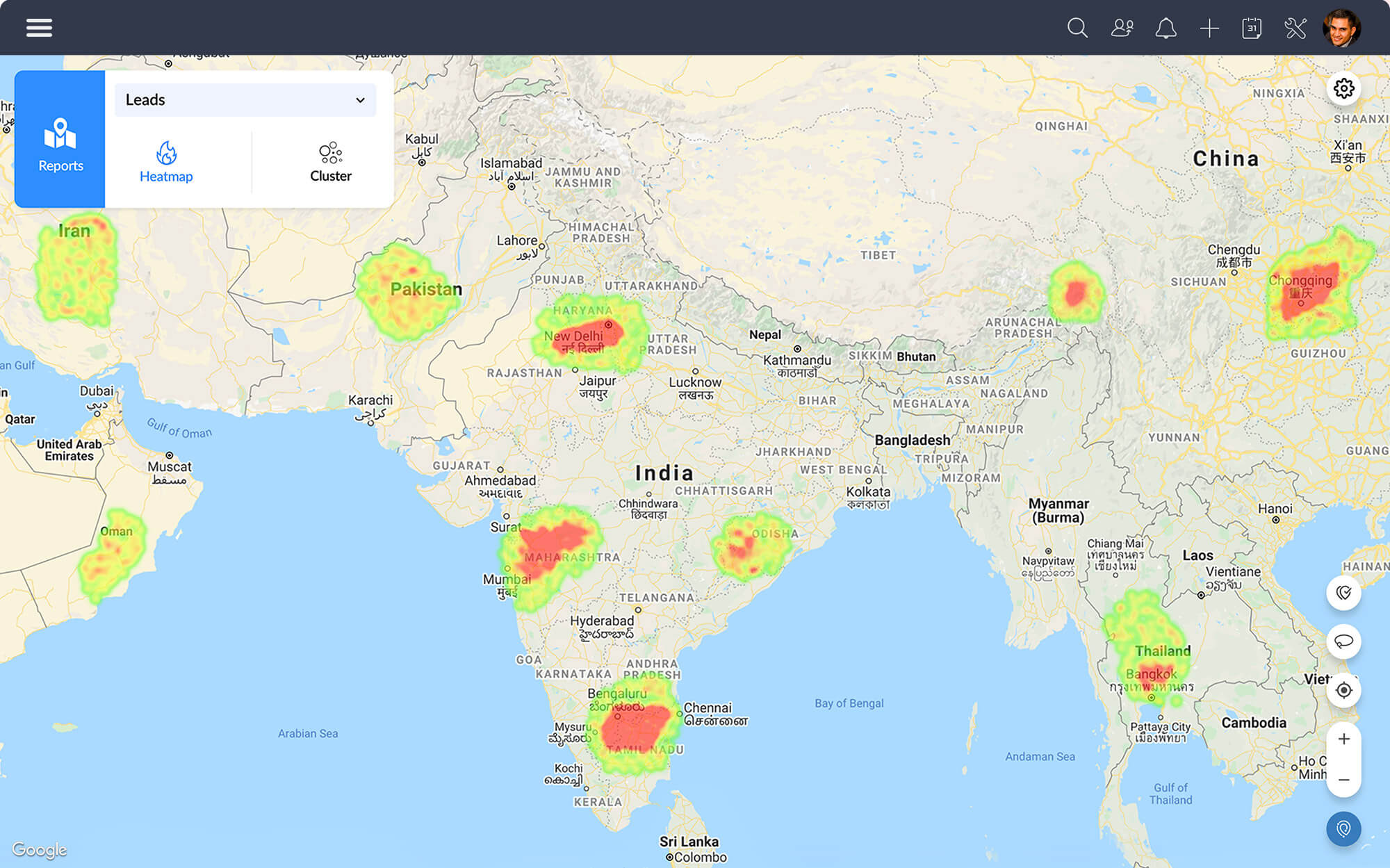 Stay connected from anywhere
Use single-click navigation to access any customers or planned routes with your mobile device. Check in and out at customer locations to keep detailed records on leads and event updates.