Built-in automation to enhance your candidate search
Scouting your next great hire? Source Boosters, Zoho Recruit's proprietary candidate sourcing system, helps recruiters save time and effort during the talent search.
Sign up Now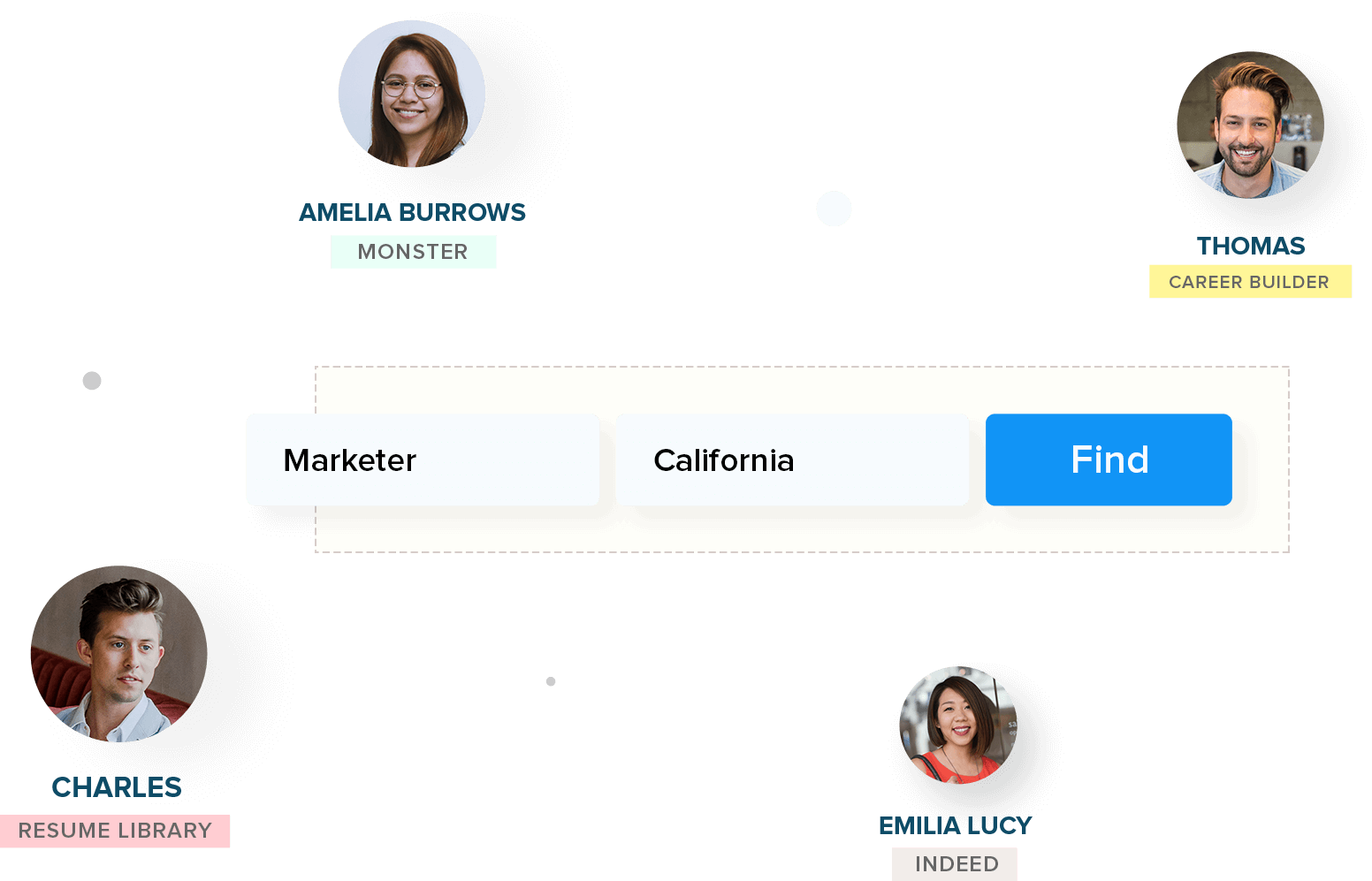 Quickly discover top talent with Source Boosters
Streamline your recruiting process and find quality candidates, all in a matter of minutes. With Source Boosters, simply enter your job requirements, explore the candidate results, and add the best profiles to your Zoho Recruit database.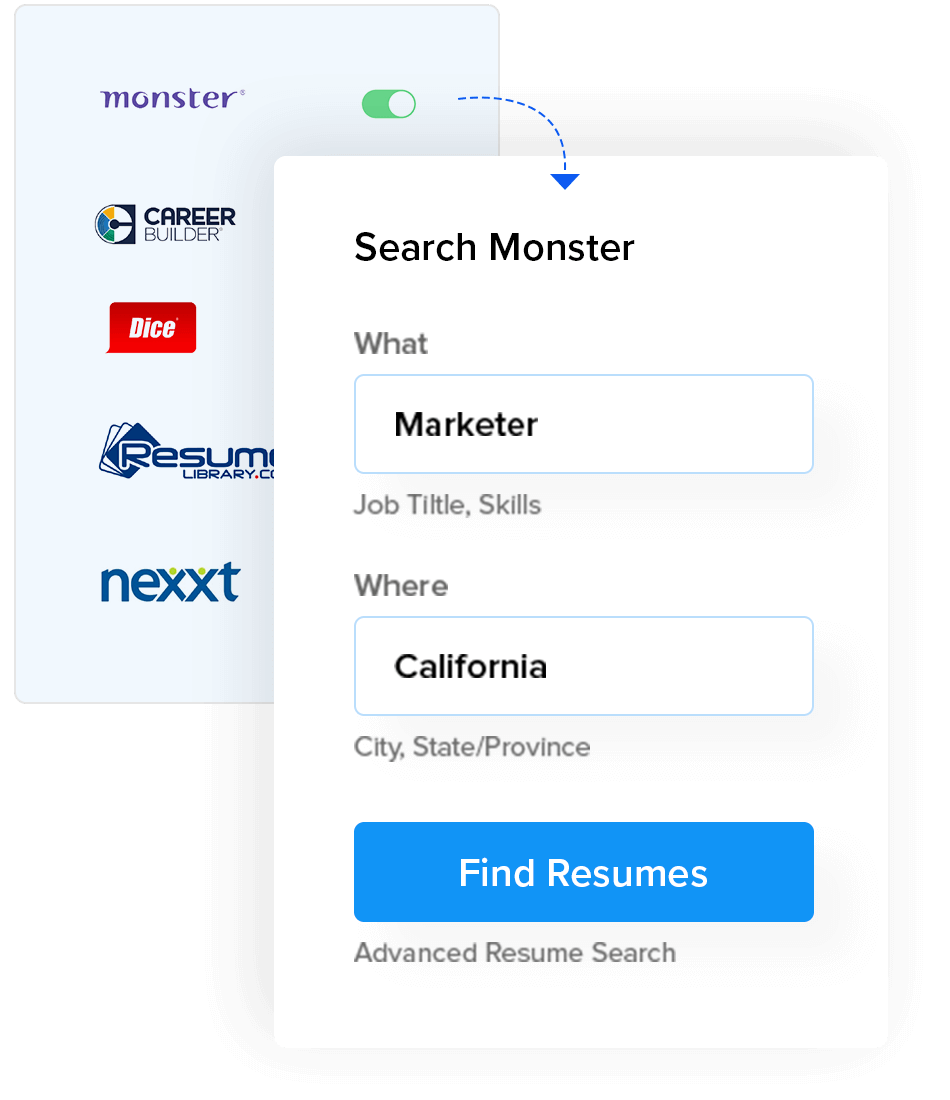 Search efficiently
Our robust yet intuitive candidate search tool provides you with instant access to an infinite number of profiles. Use our advanced search filters to fine-tune your search results.
Quickly access resumes.
Find resumes that match your requirements in a snap. When you use our instant search tool, you can access relevant resumes from a variety of sources and add the most qualified candidates to your database.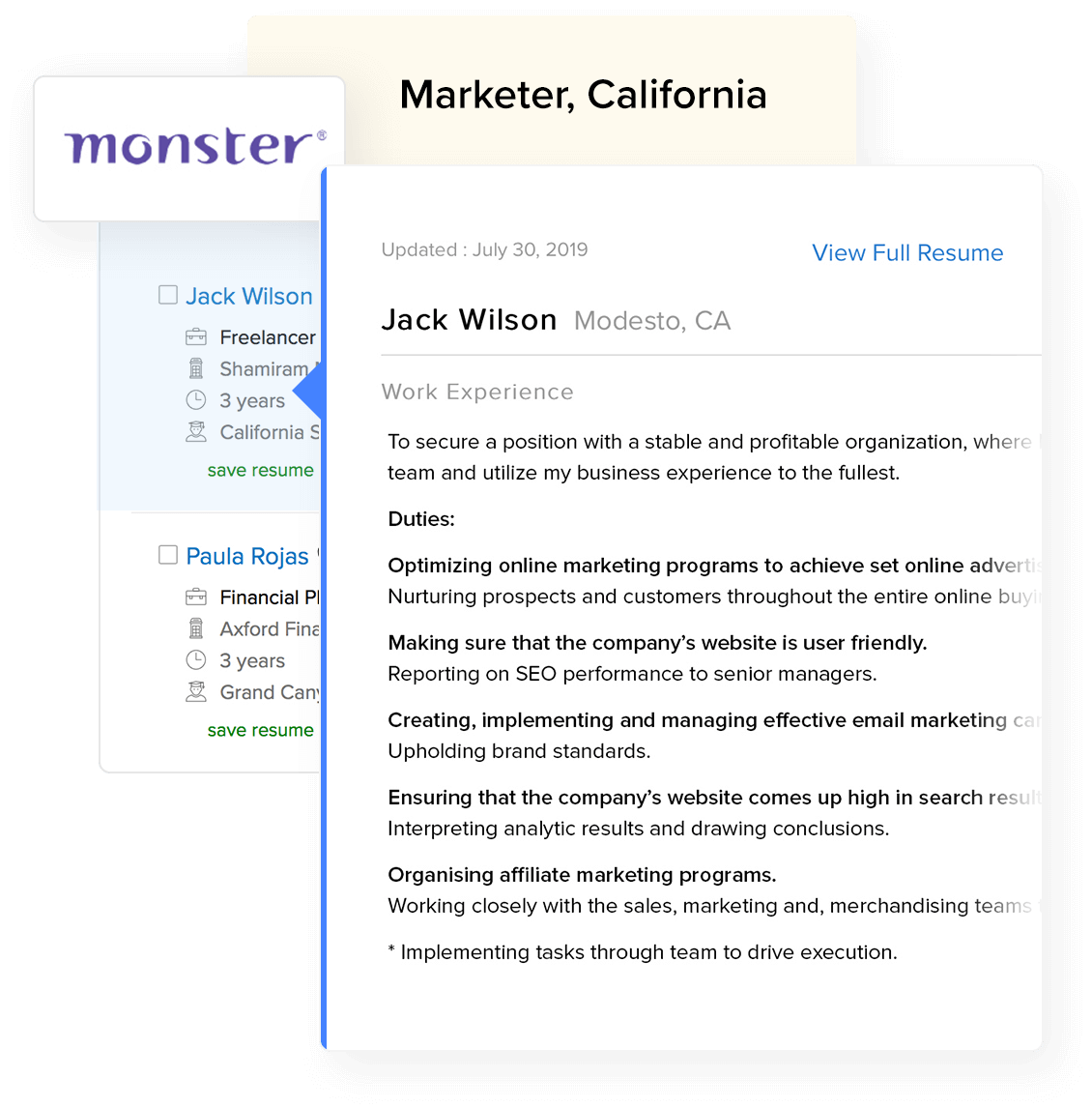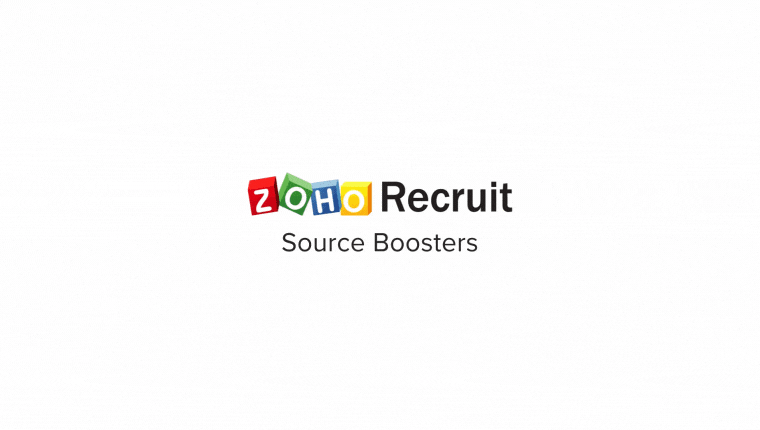 Recruitment sourcing is one of the biggest challenges for every recruiter in the hiring process. Building a sourcing strategy is a time-consuming task which can be resolved using Zoho Recruit in a few clicks.
Drag & Drop.
After adding your selected candidates to Zoho Recruit, you can update the candidate status by dragging and dropping profiles into the next stage as they move forward in the interview process.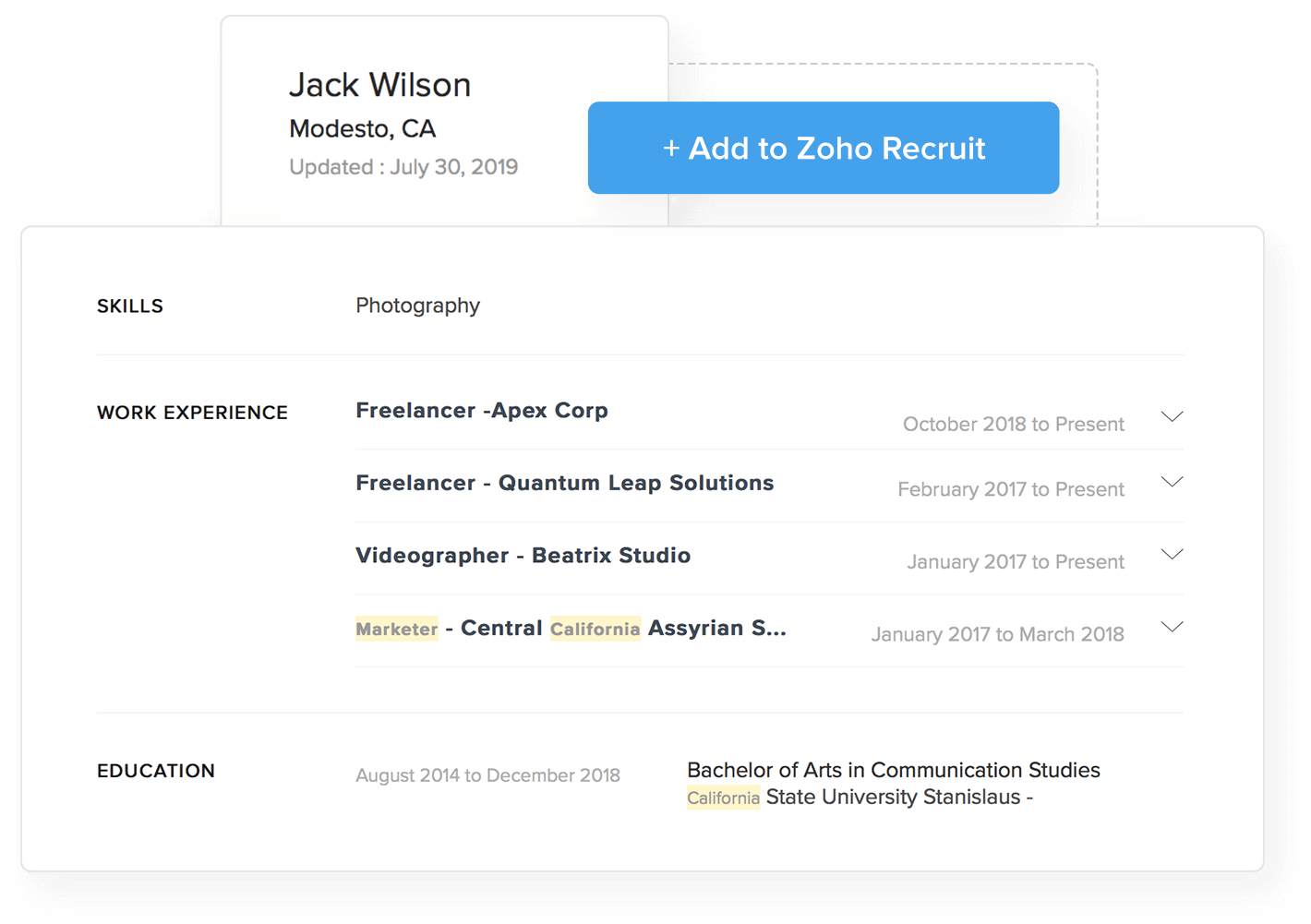 Traction. Transition. Growth.
Take your sourcing strategy up a notch with Zoho Recruit.
Sign up Now