Offer Management
Don't be the organization that stumbles during the crucial offer stage, losing top candidates to competitors due to recruiting inefficiency. Digitize and automate your offer management process with Zoho Recruit.
Sign up Now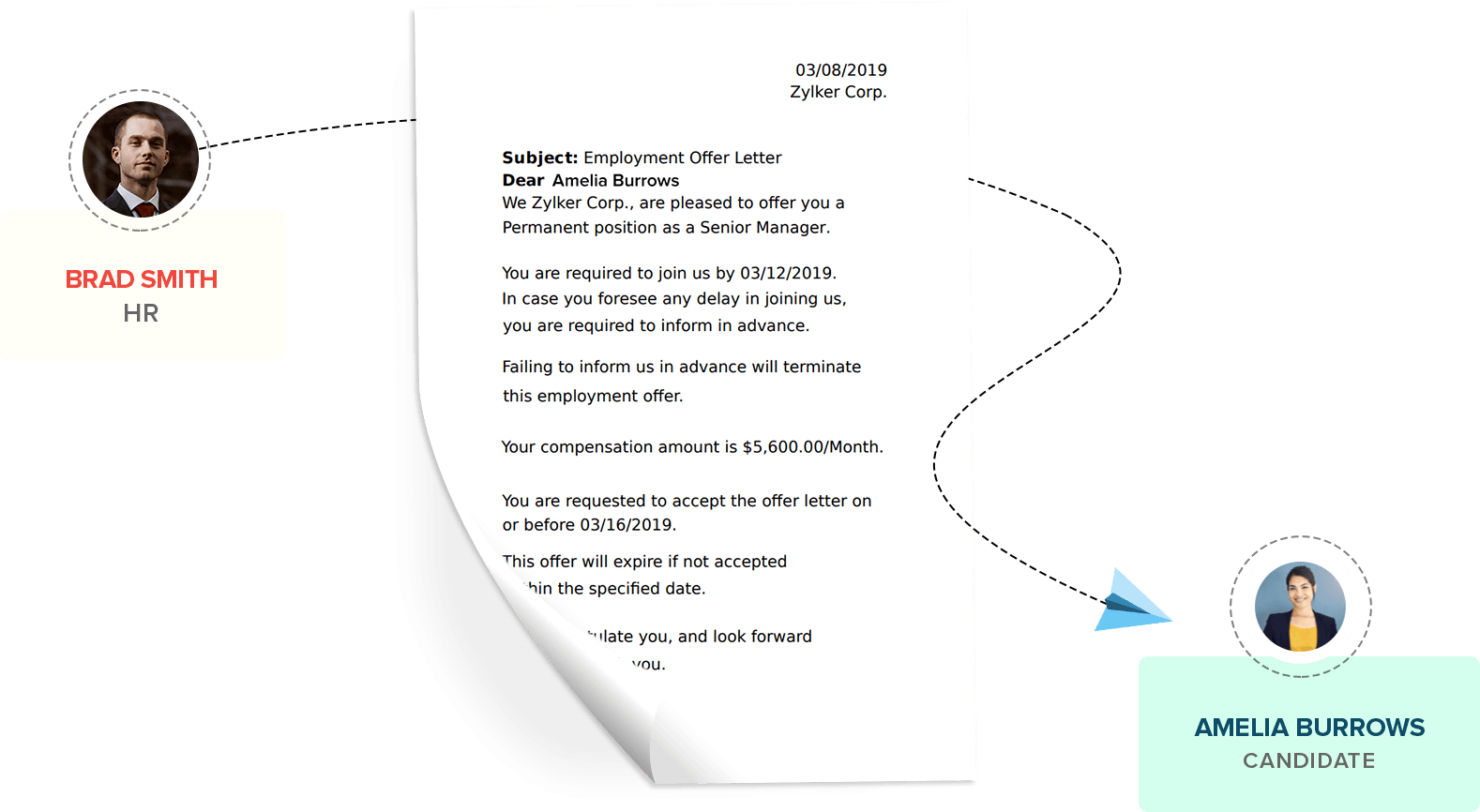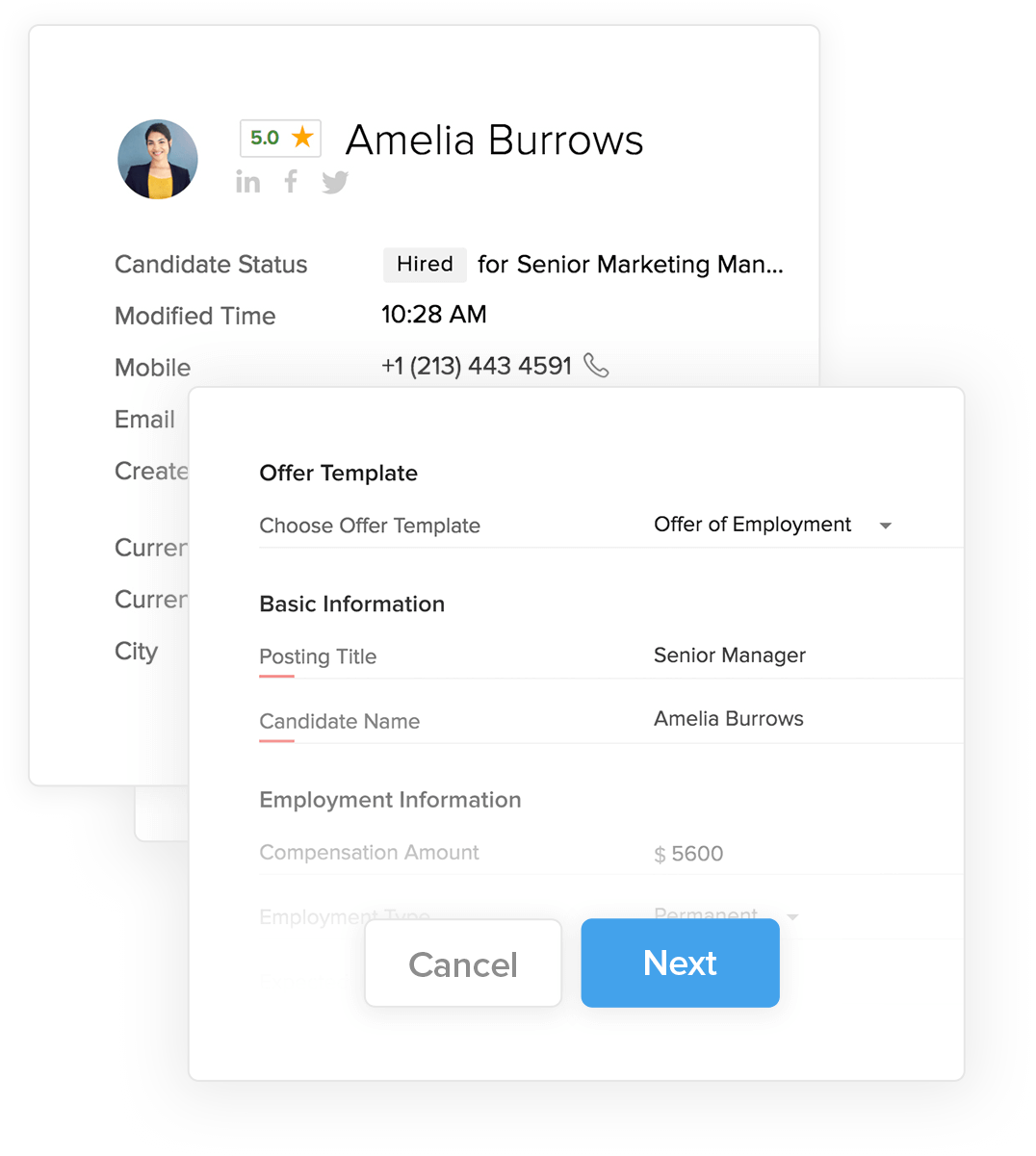 Manage your offer stage
Offer management enhances your candidate experience. Send professional offer letters with the click of a button to increase the acceptance rates of your candidates.
Create custom templates
Zoho Recruit includes default offer templates, but don't let that stop you from making your own. Create customized offer templates so all the necessary info is right where you want it.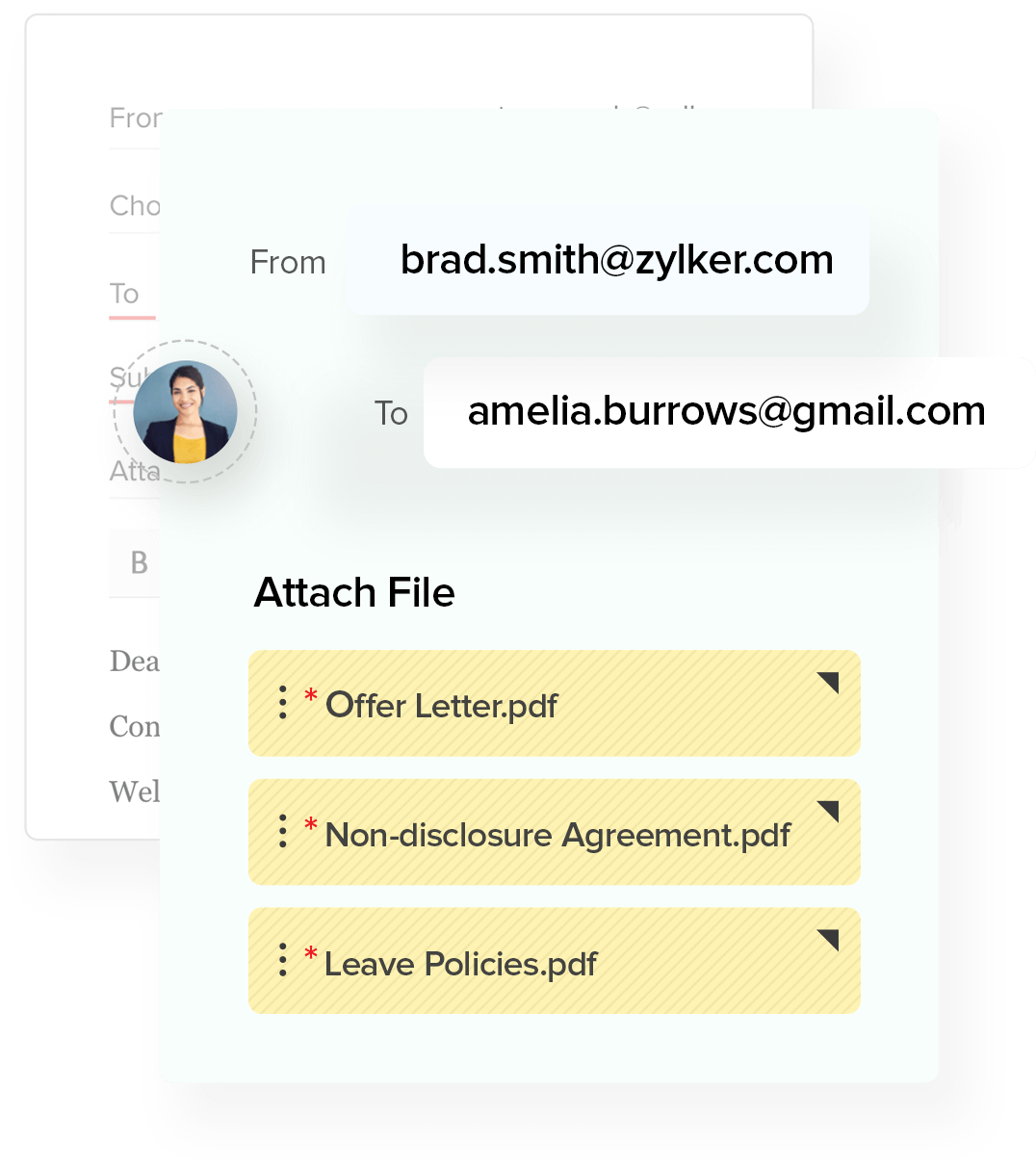 Attach important company details
Keep your candidates in the know by attaching company information like non-disclosure agreements, and leave policies, along with the outgoing offer letters.
Keep tabs on your offers
Make sure your team is on the same page. Zoho Recruit's timeline gives you a complete overview of an offer letter. It displays when it was sent, what the status is with the candidate, and more.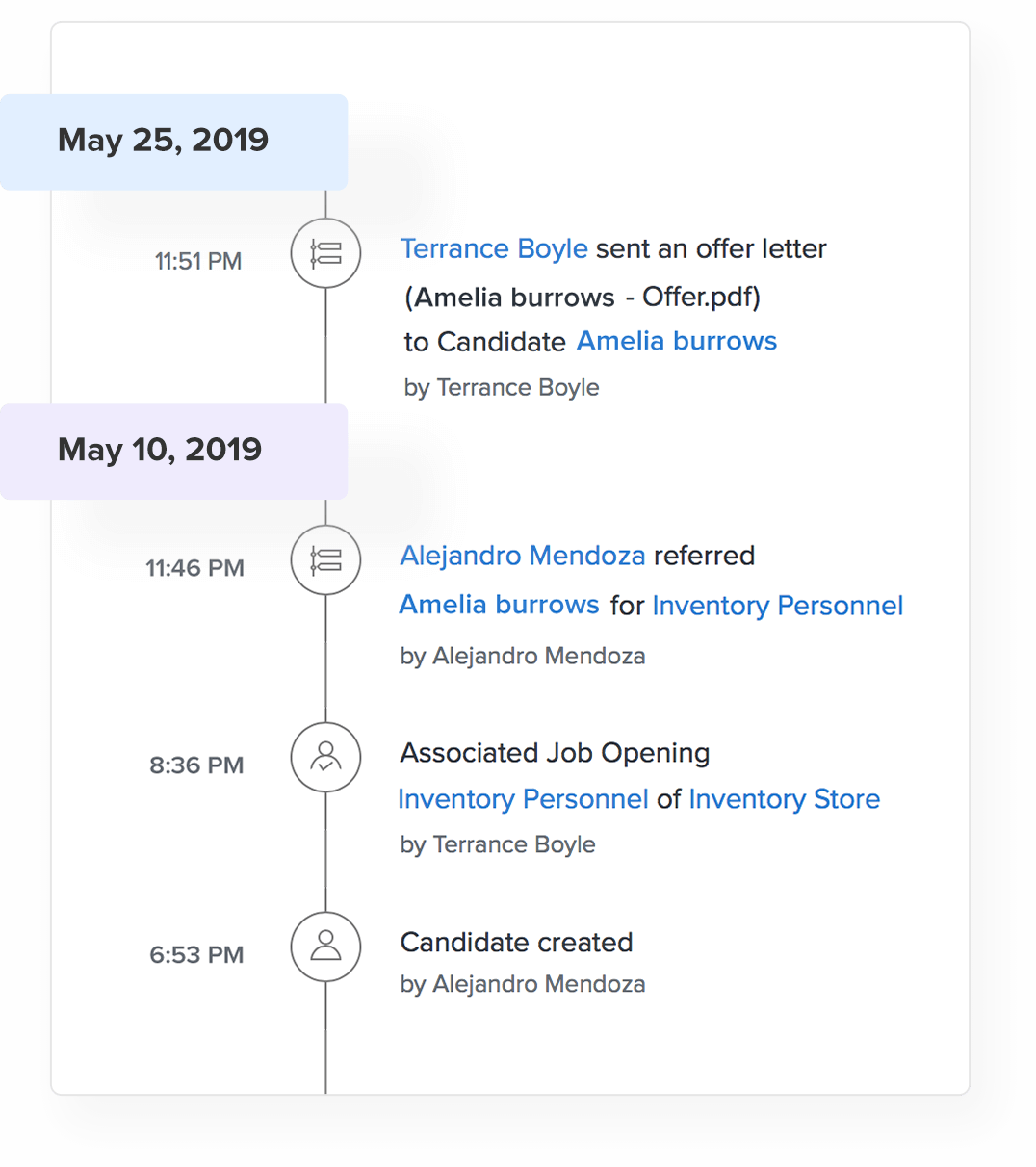 Traction. Transition. Growth.
Digitize your offer letter process by creating templates for candidates to accept the job, and recruit top talent faster.
Sign up Now