Zoho Recruit Plug-in for Microsoft Outlook
Zoho Recruit Plugin for Microsoft Outlook helps recruiters connect their Outlook inbox with the Zoho Recruit - Applicant Tracking System. With the MS Outlook plug-in, you can easily add candidates and contacts from emails to Zoho Recruit.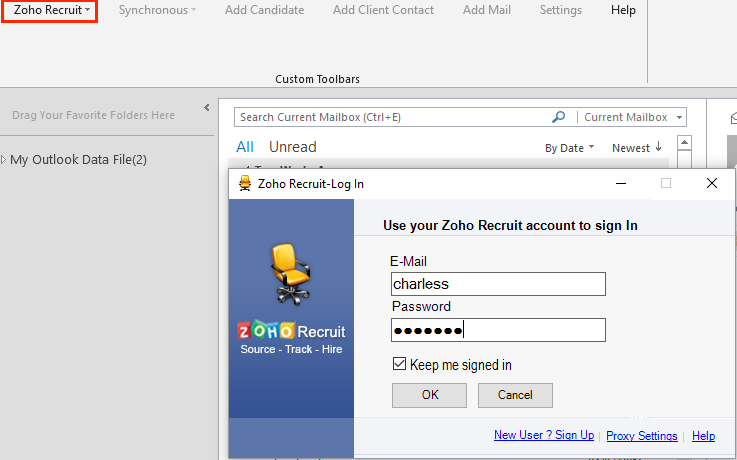 Key Features
Add multiple candidates and associate them to job openings.
Save a copy of the email for future reference by adding them to the specific candidate/contact record.
Parse resumes from Microsoft Outlook inbox into Zoho Recruit - Recruiting Software.
Keep track of all your email conversations with the candidates and contacts.
Import events from Zoho Recruit - Recruitment Software into MS Outlook.