+
Zoho Recruit for
Microsoft Office 365
To support your business through COVID-19 and help your staff work remotely, Zoho is offering US $500 in Zoho wallet credits to all Microsoft customers on signing up for Zoho on or before June 31, 2020. These credits can be used for the purchase of any Zoho app or edition upgrade.
Yes, I'm in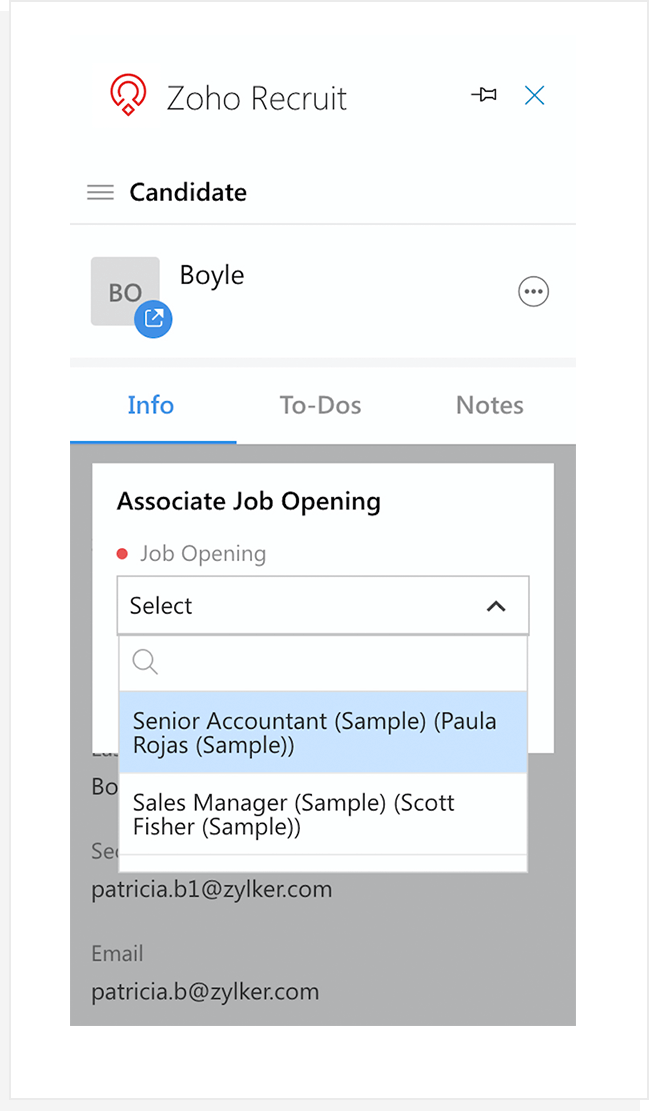 An integration to work and recruit smarter
The Zoho Recruit and Microsoft Office 365 integration solves the challenges of working across multiple tabs. Synchronize contacts and calendar events, import users with single sign-on (SSO), and install the email add-in to create candidate records directly from your email and import them into the Recruit database. What's more? We are also a Preferred Solution in the Microsoft AppSource and Azure Marketplace.
Seamlessly sync data between your accounts
Manage your candidates and contacts better between your Microsoft Office 365 and Zoho Recruit accounts. This two-way synchronization creates folders of your Zoho Recruit calendar and contacts in your Outlook account and vice-versa. Update contacts or modify events on either app, and the auto-update will be reflected on both accounts.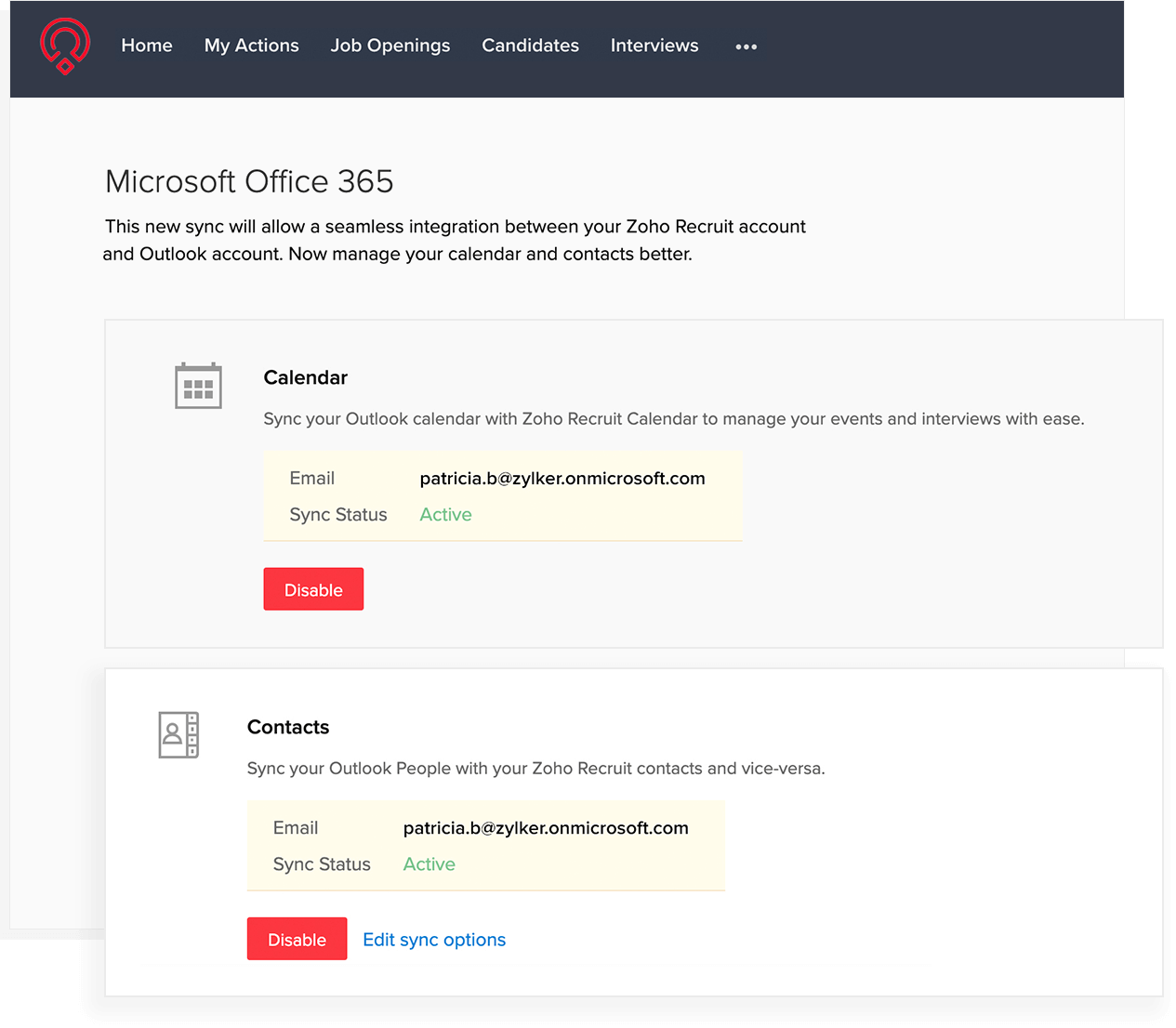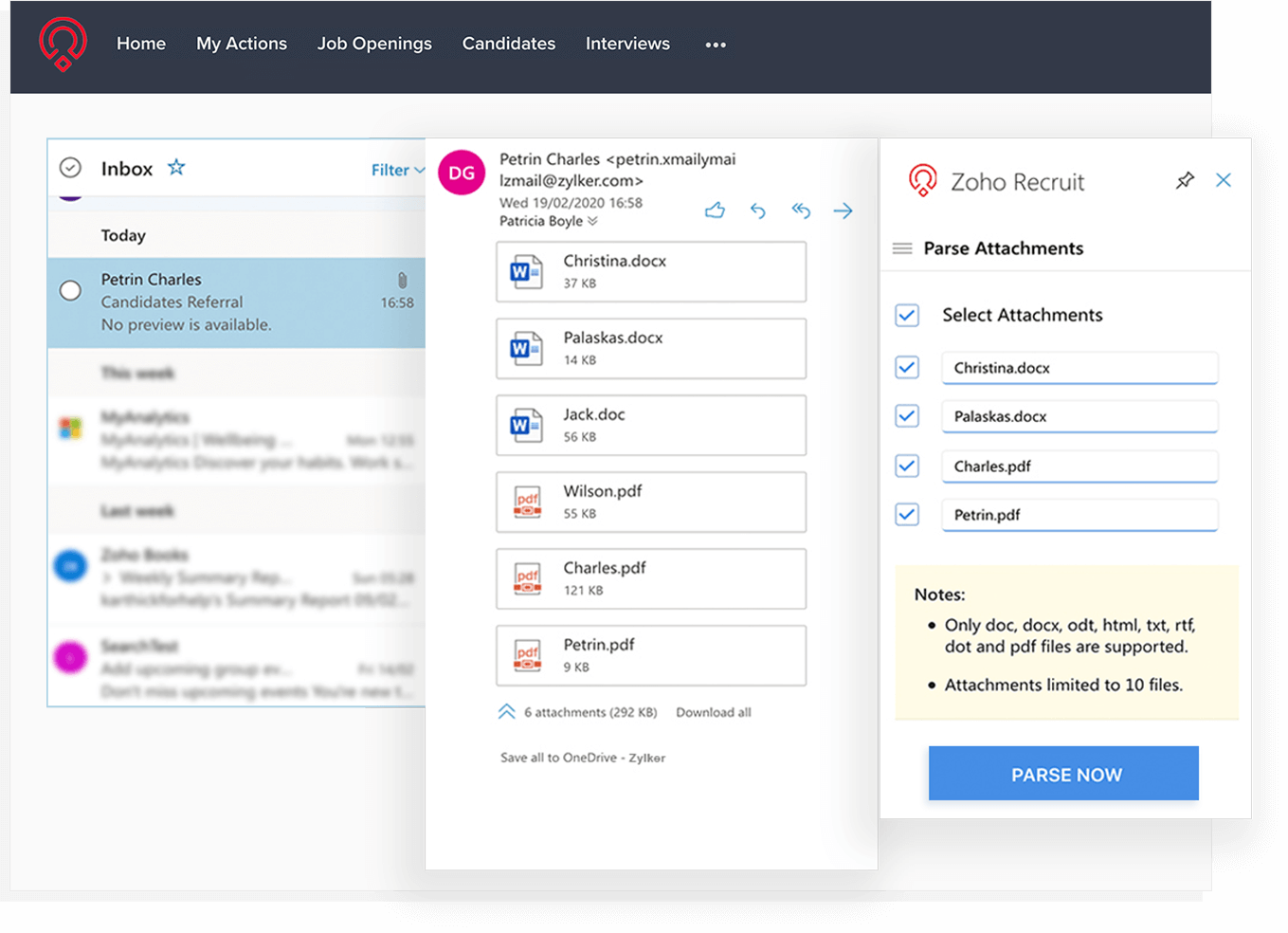 Add candidates directly from your email into Zoho Recruit
Don't waste anymore time on downloading email attachments or applicant resumes. With the Zoho Recruit add-in for Outlook, directly create a candidate record from your Outlook account. Select whether you'd want to add them as a candidate or a contact, associate them with a specific job opening, parse their details, or even add a quick note for them.
Invite users from Microsoft Office 365
Convert your team members into Zoho Recruit users with just a click. Access your Outlook contact list, invite team members, select their default role or profile, and you're set. Moreover, if you're an O365 user, you could also request the administrator to join Zoho Recruit.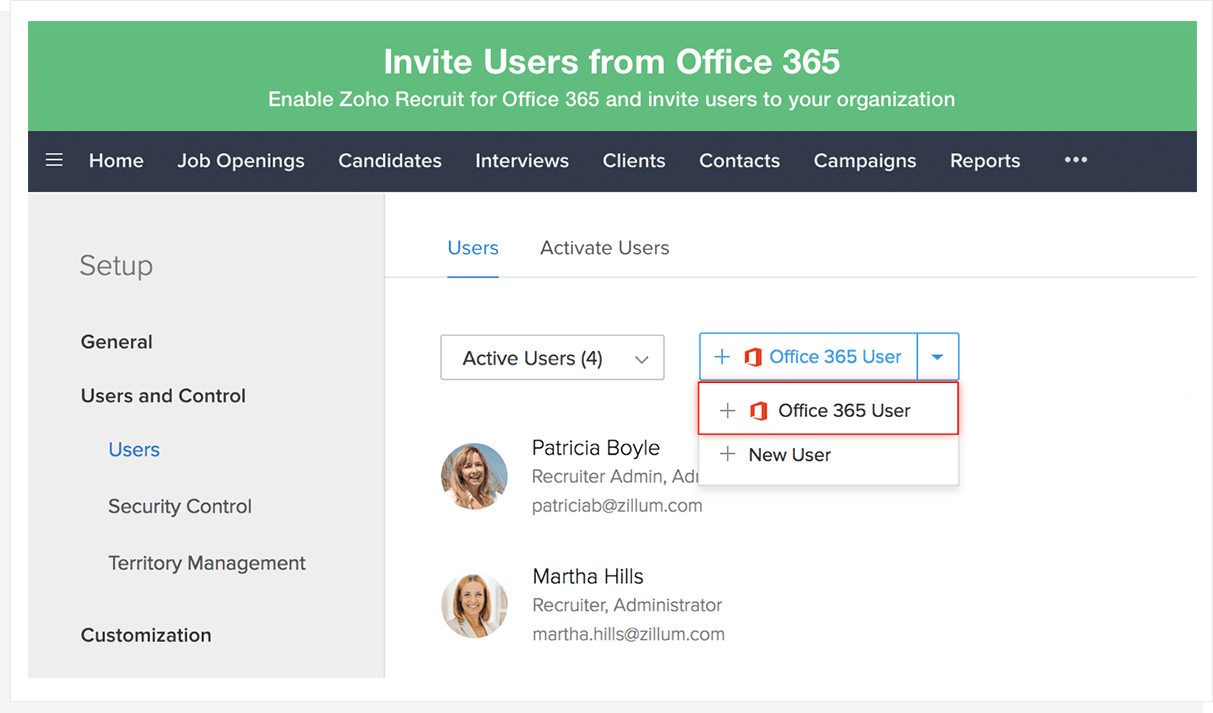 Switch to Zoho Recruit's robust applicant tracking system today.
Get Started