Employee Referrals
Referred candidates often cost less to recruit, advance in the hiring process more quickly, and stay with the company longer than employees sourced through career sites. Improve your recruitment strategy by turning every employee into a recruiter.
Sign up Now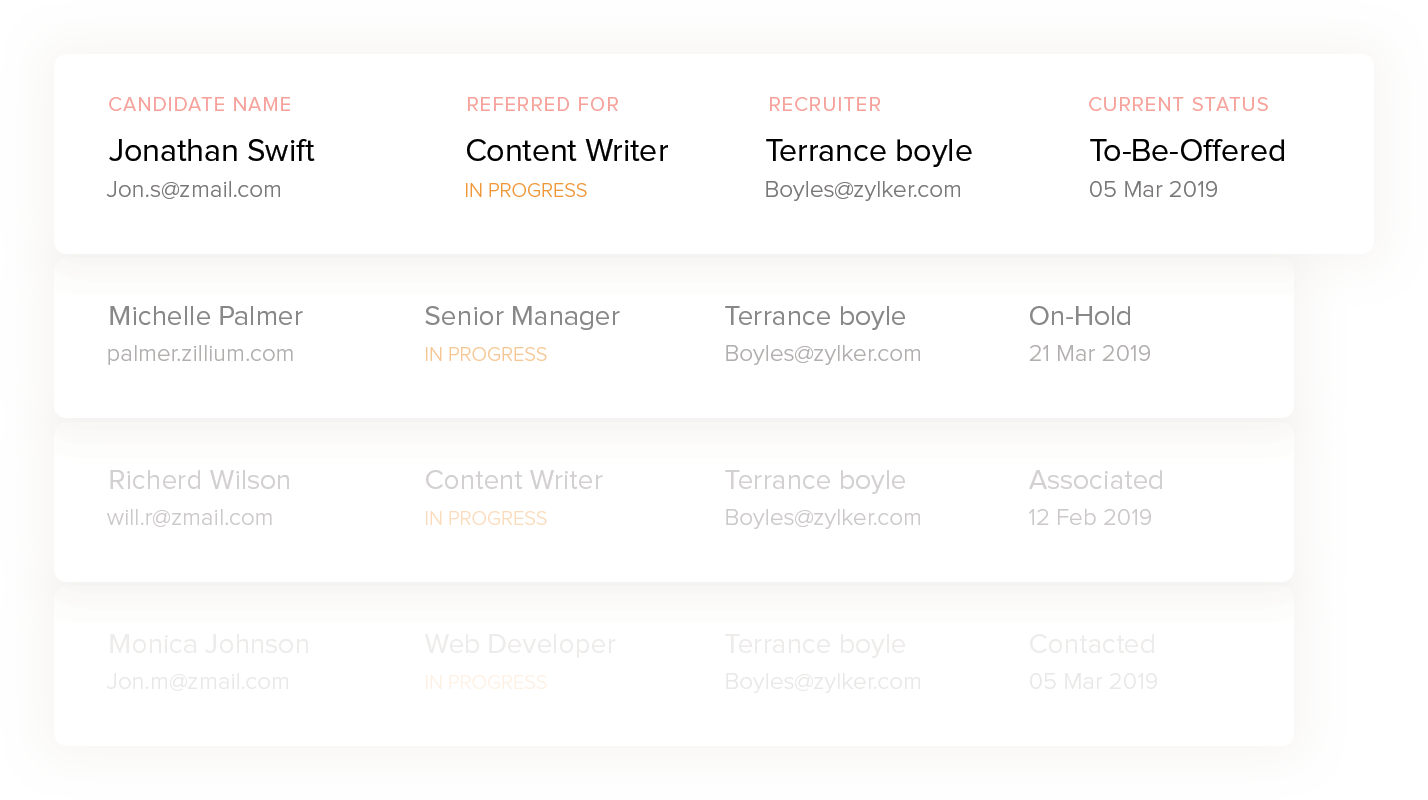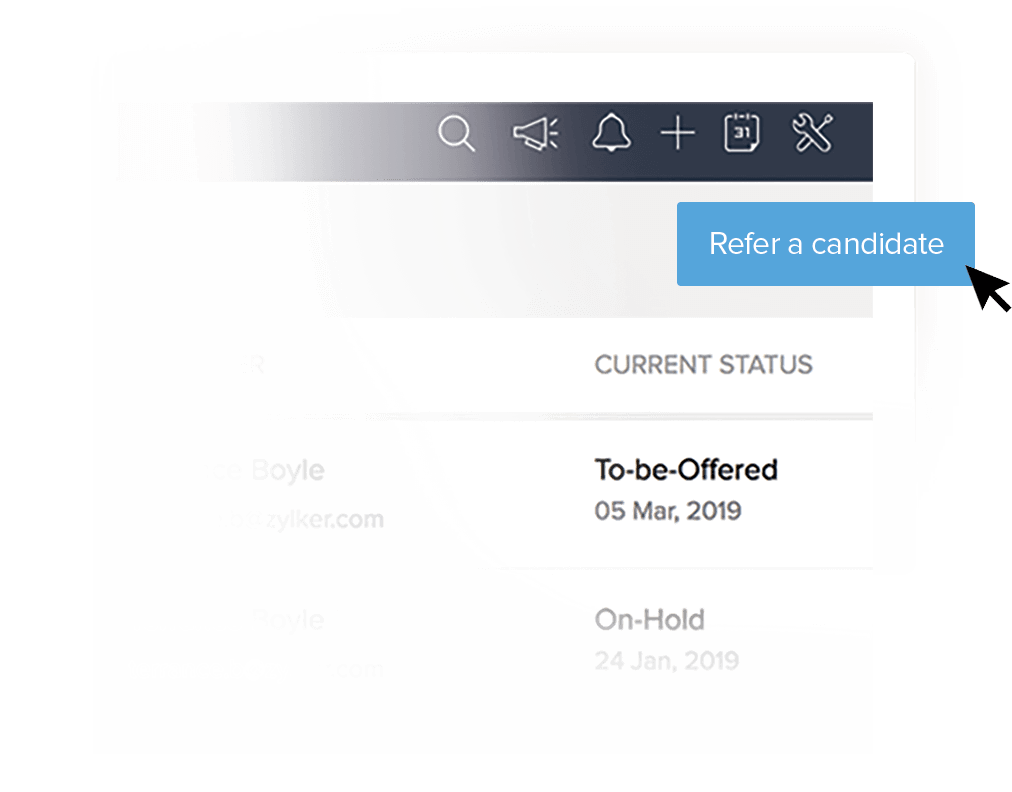 Define your action.
It's important to hire people who want to grow with your company. By accurately branding your referral program, you can ensure potential candidates share your company's values. Make referrals a part of your company's culture and encourage employees to participate.
Streamline your approach.
Simplify the referral process and keep your employees in the loop. Zoho Recruit's comprehensive employee referral portal offers a single location for employees to view open jobs, refer candidates, and check the status of their referrals.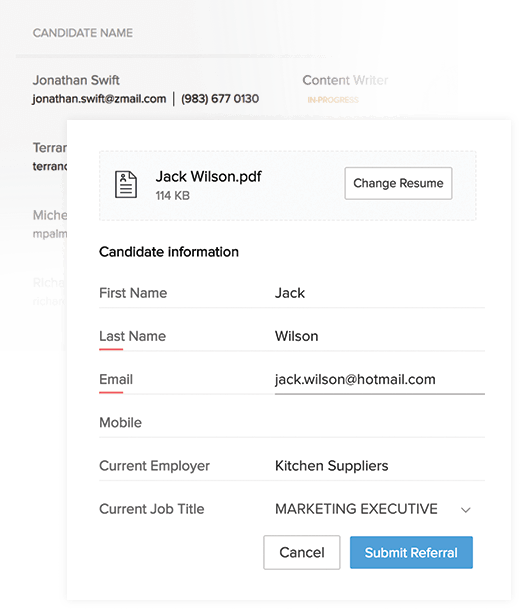 Track your progress.
Use Zoho Recruit analytics to measure employee referrals against subsequent hires. Manage all aspects of your referral program from one platform and make more informed recruitment decisions.
Traction. Transition. Growth.
Build an efficient referral program with Zoho Recruit.Take a dive into analytics and see how many employee referrals you're getting and how many of them lead to great hires.
Sign up Now