Introducing Blueprint. Time to elevate your ATS.
It is now easy to keep your teammates on the same page. Blueprint is the state-of-the-art technology inside Zoho Recruit that shows users what actions need to be taken at what time and prompts them for the right information in the right sequence.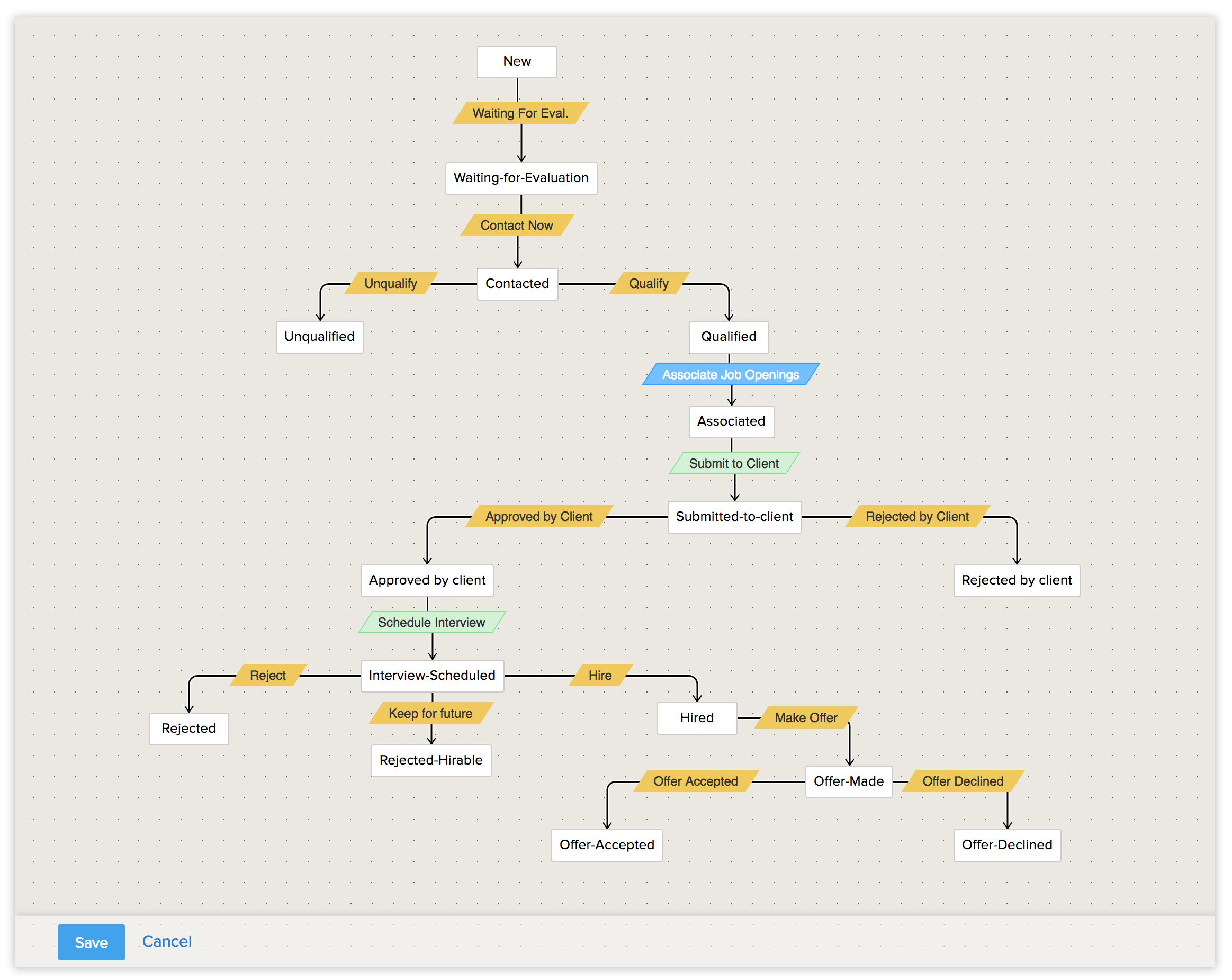 Drag & Drop. Simple and remarkable.
Just drag and drop your recruitment actions to create your workflow. Specify the sequence in which you want your recruitment team to handle each set of steps, decide who can do what, and set the conditions that have to be met to complete a process.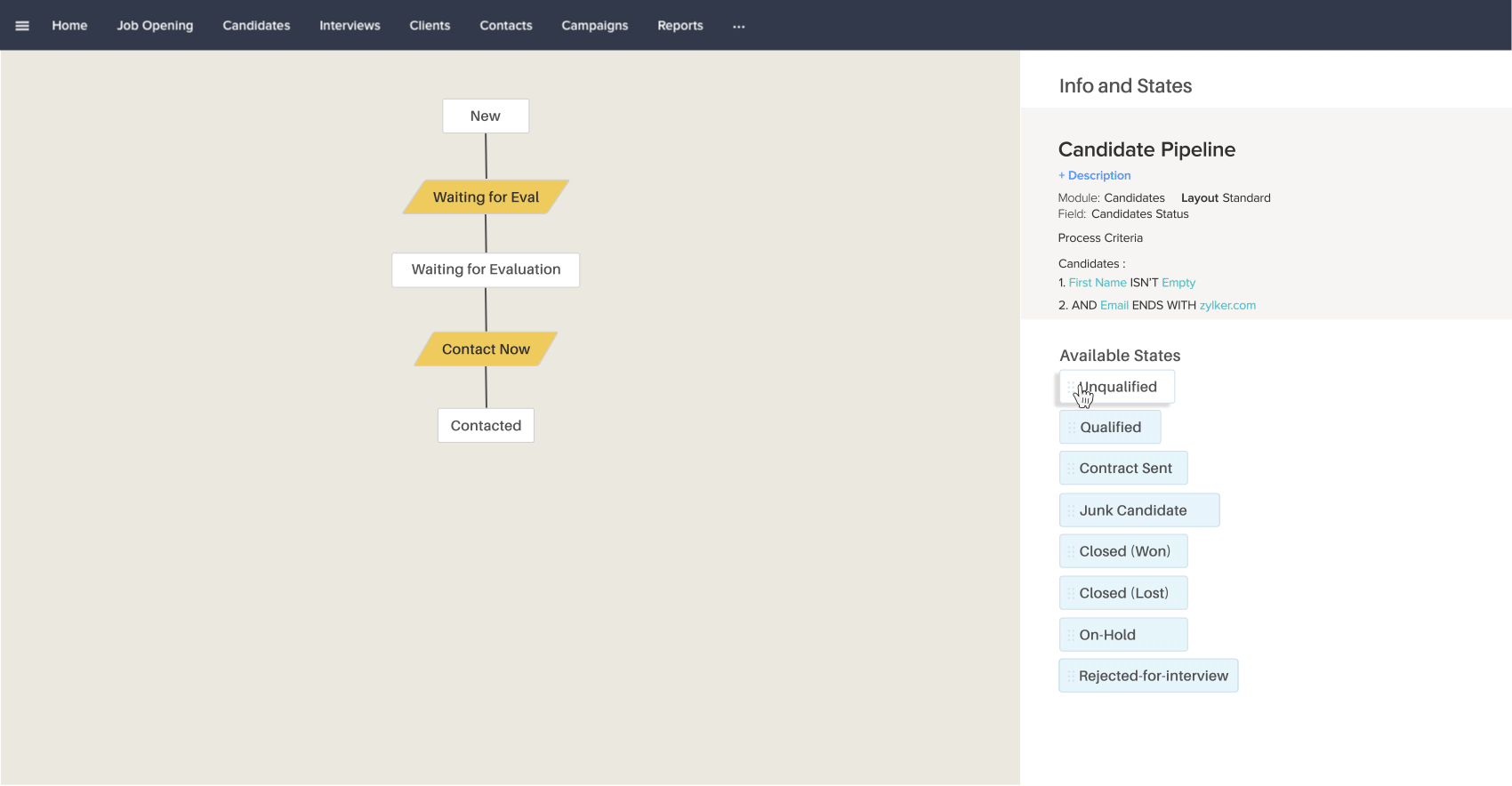 Recruit your way
Set conditions for your processes so that recruiting activities don't just happen, but happen exactly the way you want them to. For example, when your team is working on a job posting, Blueprint makes sure that conditions like the notice period and buyout clause are met.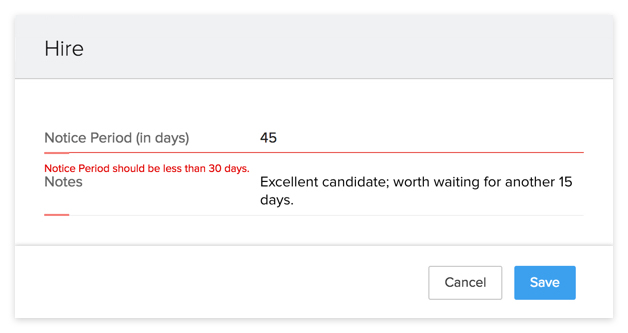 Make data-driven decisions.
Make recruiting bottlenecks a thing of the past. You need to understand how your current hiring processes are working to plan for your future needs. See where your recruiters are spending the most time, then adjust your workflow to free up resources and eliminate slowdowns.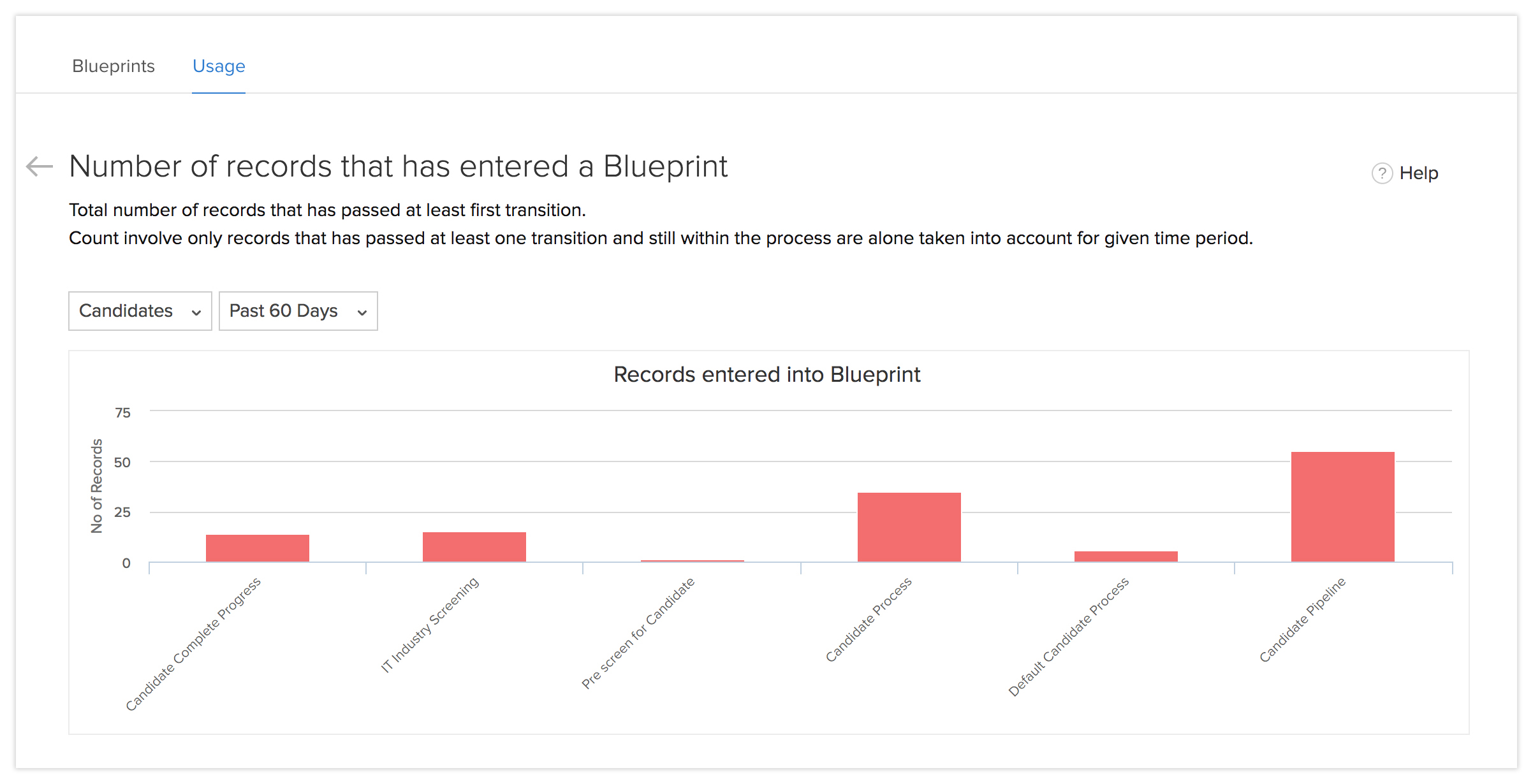 Automation. Our best just got better.
Let's not beat around the bush — this is a pretty big deal. Now you can configure actions for every stage, whether it's sending follow-up emails or updating candidate records, and let our intelligent workflow automation handle it all for you.​