How do I record loans and repayments?
Find out how you can:
Record a loan you obtained
You must first create an account to record your loan.
Go to the Accountant tab on the home page of Zoho Books.
Go to the Chart of Accounts tab and select the + New Account button.
Enter a suitable account name (say Loans). Select Other Current Liabilities as the account type from the Account Type drop down.
Write a short description if you so desire and click Save.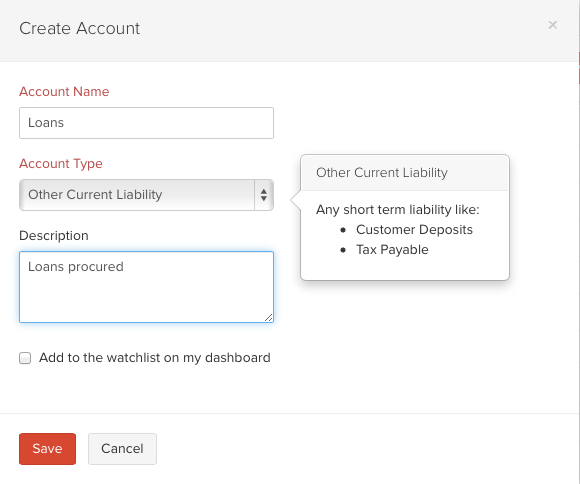 If you've obtained your loans in the form of bank transfers, follow the steps below:

Go to the Banking tab and select an appropriate account.
Click on the Add Transaction drop down and select Other Deposit under Money In.
You will find the below transaction form in the right hand pane. Make sure to select the From Account as the loan account you created (Loans) and enter the amount. Fill out the rest of the form and click Save.
Record repayment for the loan you obtained
To record a loan repayment, please follow the below steps.
Go to the Expense tab under the Purchases drop down.
Choose the contact from whom you obtained the loan from and enter the exact amount you procrured.
For the Expense Account, select the Other Current Liability account you created (Loans).
You can add a reference number and notes if you want. Click Save to record the expense.