Create integrations in minutes
No more waiting around for developers to write integrations for you. Connect your apps effortlessly with a user-friendly drag and drop interface—spend a few minutes with Flow, and save hours of work over traditional methods.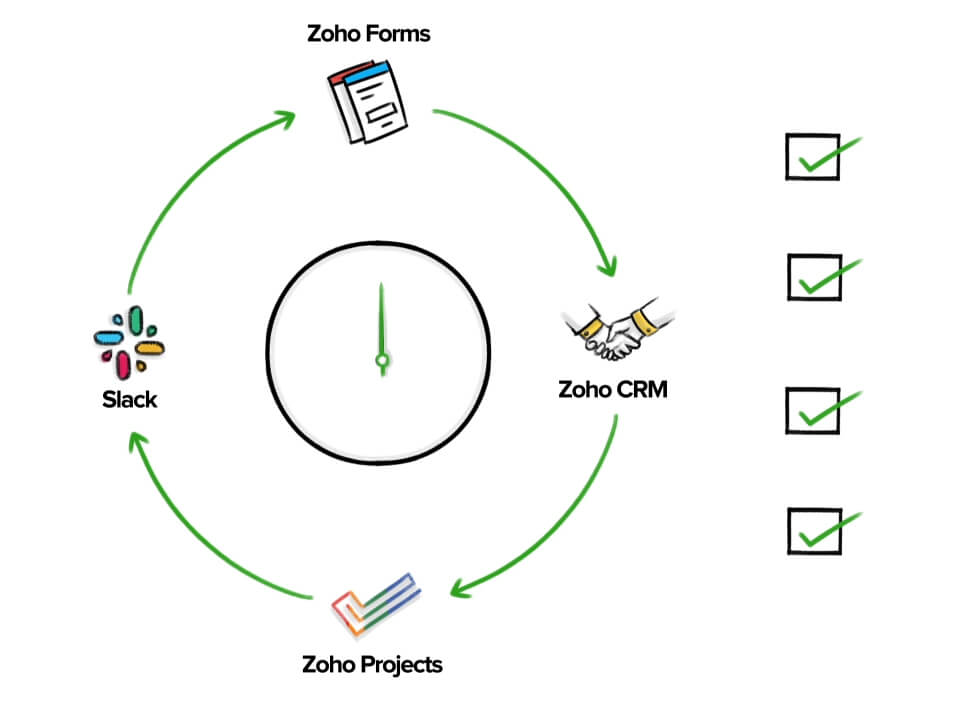 Craft bespoke workflows using advanced features
If you want to delve deeper and craft more complicated processes, we've got you covered. Use advanced decision trees and custom functions to create powerful workflows that are tailored to your project. We even have our own scripting language, Deluge.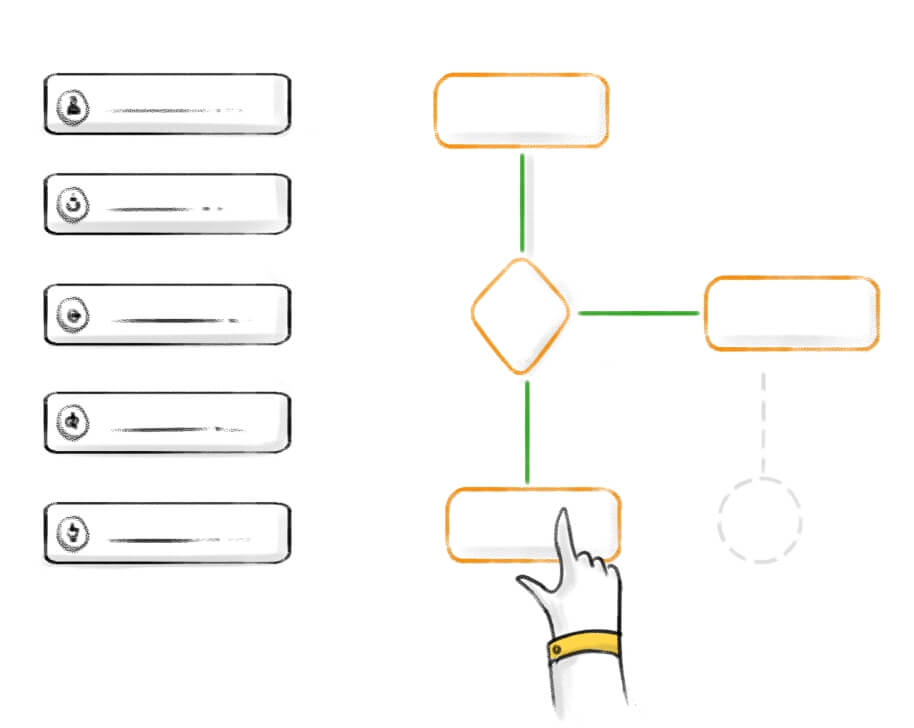 Prebuilt flows to get you going
Zoho Flow already has prebuilt Zoho Projects flows you can start using right away:
Automate the flow of information between Zoho Projects and your other apps.
Work smart and leave the hard work to us.
Sign up Now