Never miss deadlines
With the milestones feature, make your projects take shape by assigning end dates for the milestones and due dates for the tasks within them. You decide when you want every detail completed so you manage your project, rather than your project managing you.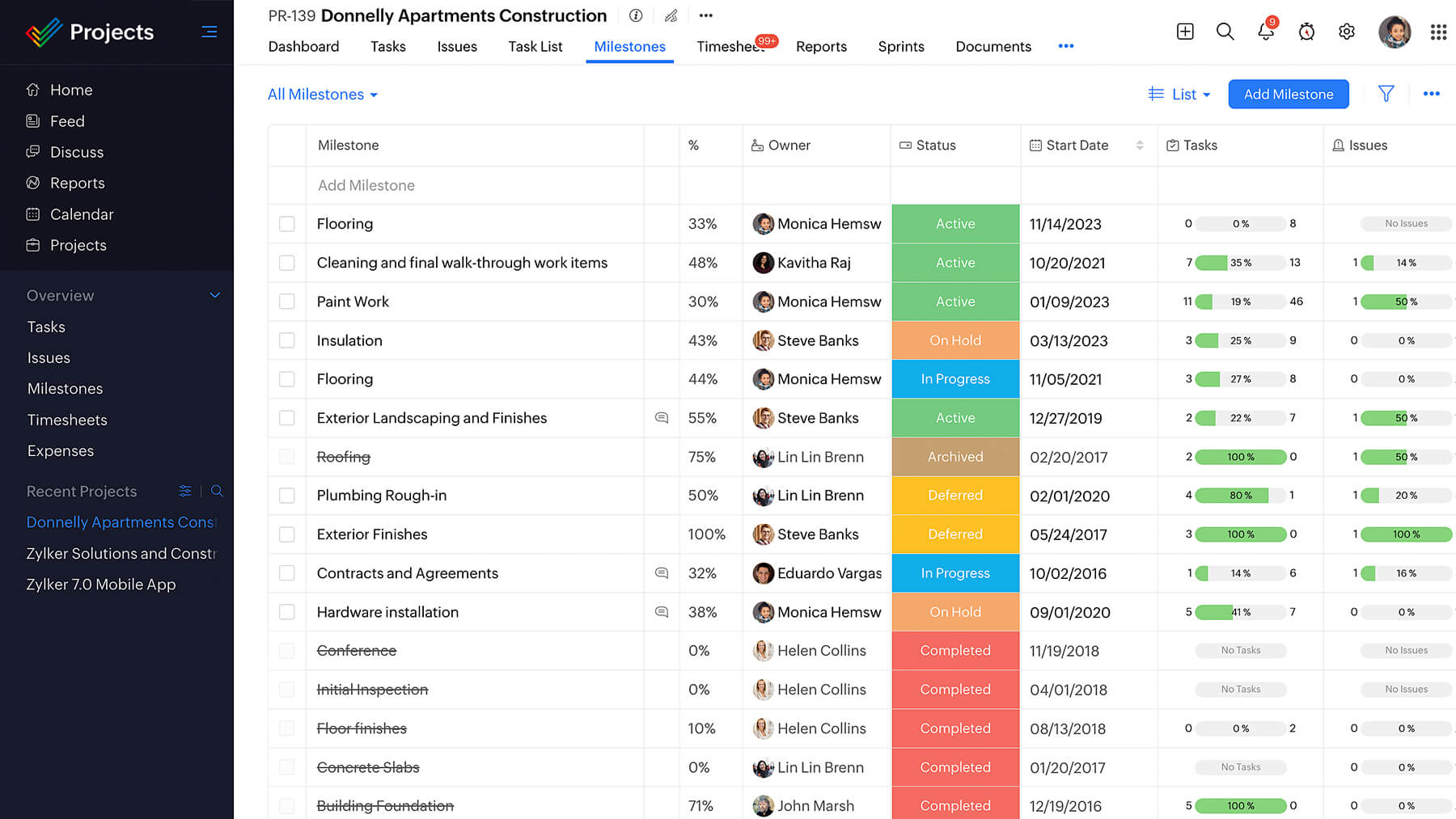 Keep your work organized
With centralized access to every project you've got going on, you'll know what needs to be done, when, and by whom. Everything stays on the schedule you've set, so the quality of your work will remain intact.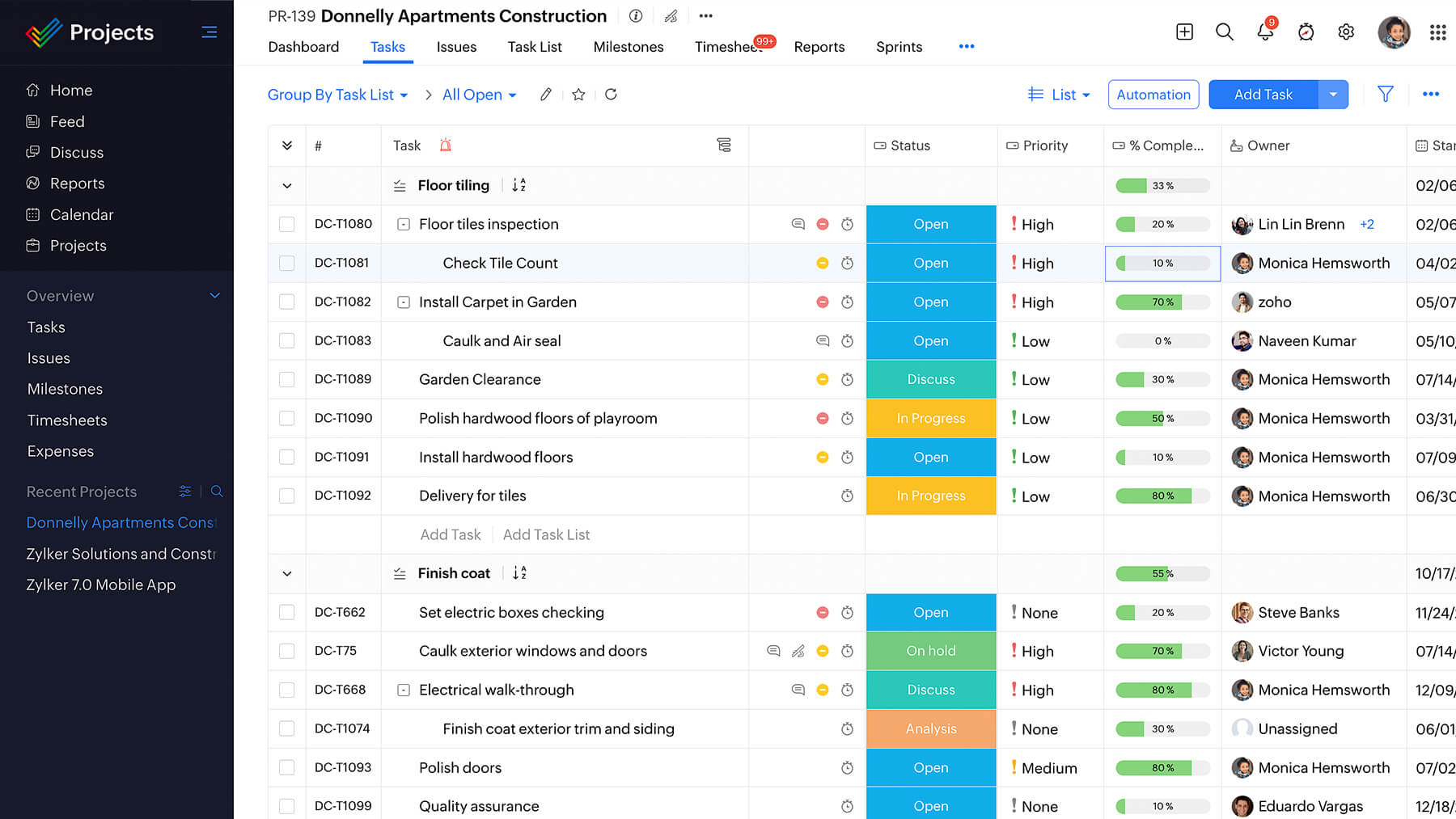 Manage dependencies
If a task can be marked as complete only after another task has been completed, then the former task is said to be dependent on the latter. Dependencies lend more precision to your plans and help you identify bottlenecks when things get delayed.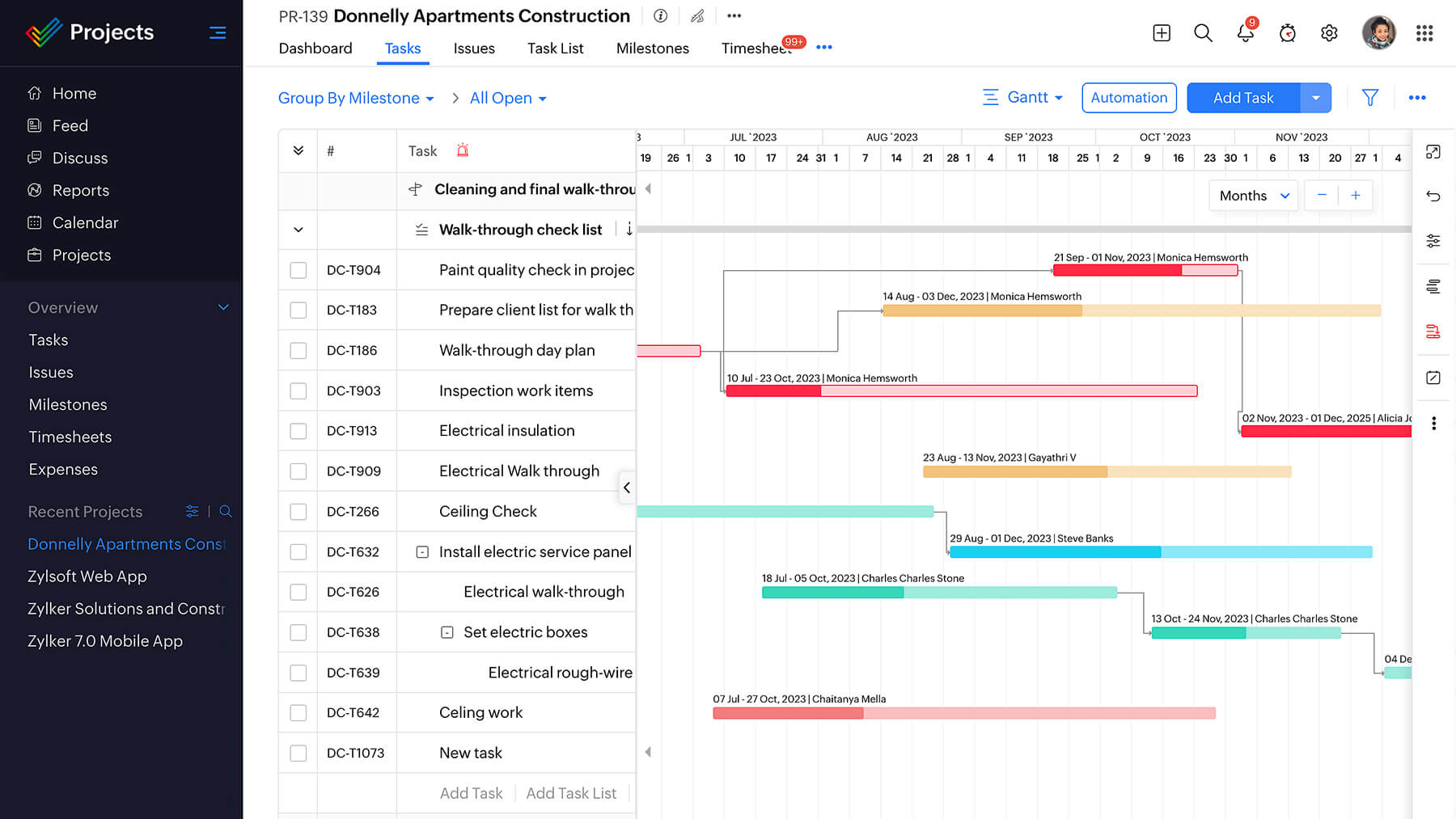 Capture every detail of work
Organize big tasks by breaking them down into subtasks.You can assign subtasks to people, write comments, and log hours just like with regular tasks.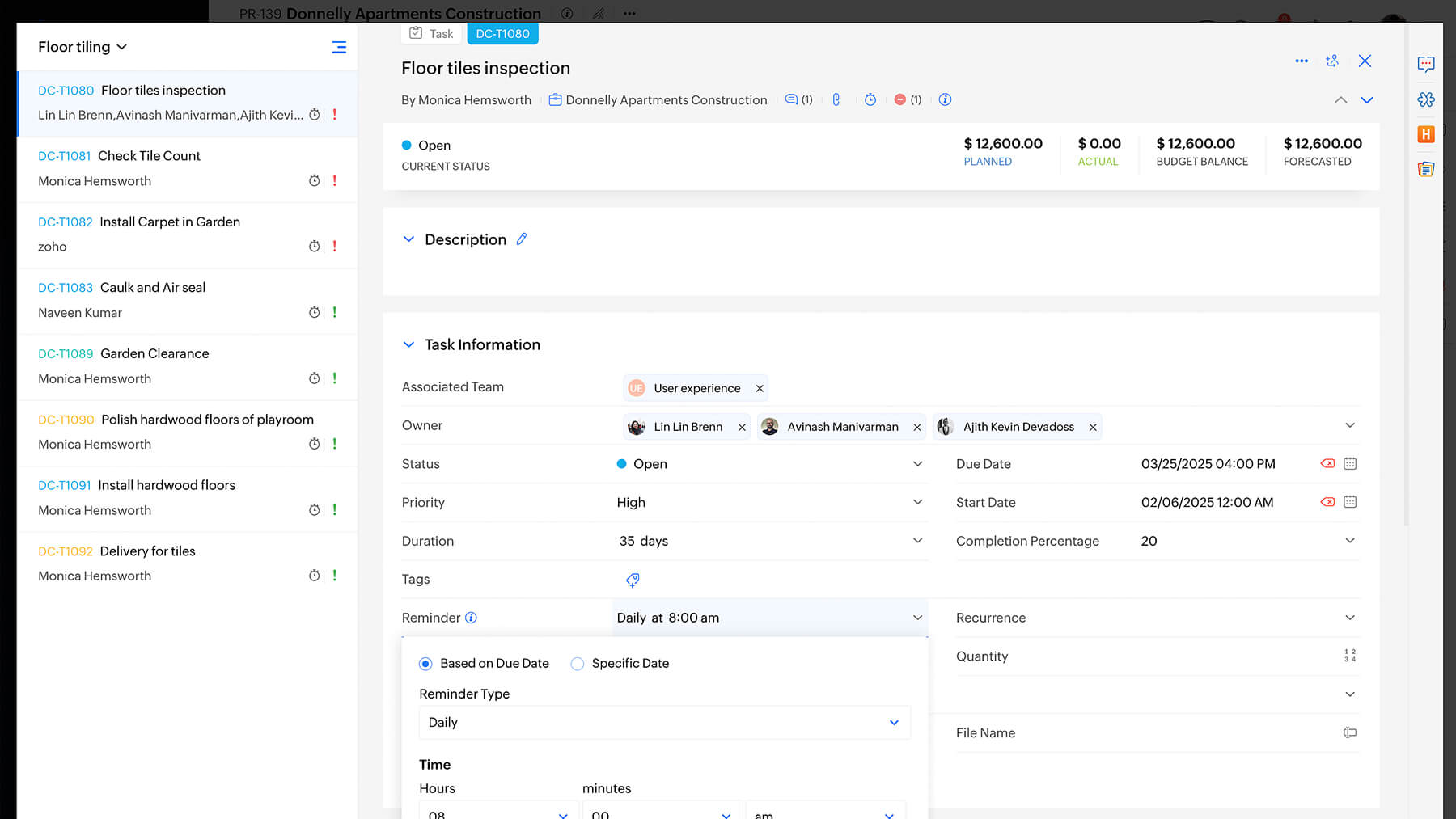 Keep everyone in the know with Kanban
The Kanban allows you to visualize your workflow as cards placed along columns. The columns can stand for any of different parameters such as "Percentage completed," "Priority," or "Task List." The cards can be moved along columns as work progresses so that everyone knows where things stand.