Decide with Chat Rooms
You can start a new topic to initiate a chat with one person or a group to discuss and make crucial decisions faster using chat rooms. The transcript always stays there, so you can refer back to the decisions that were made.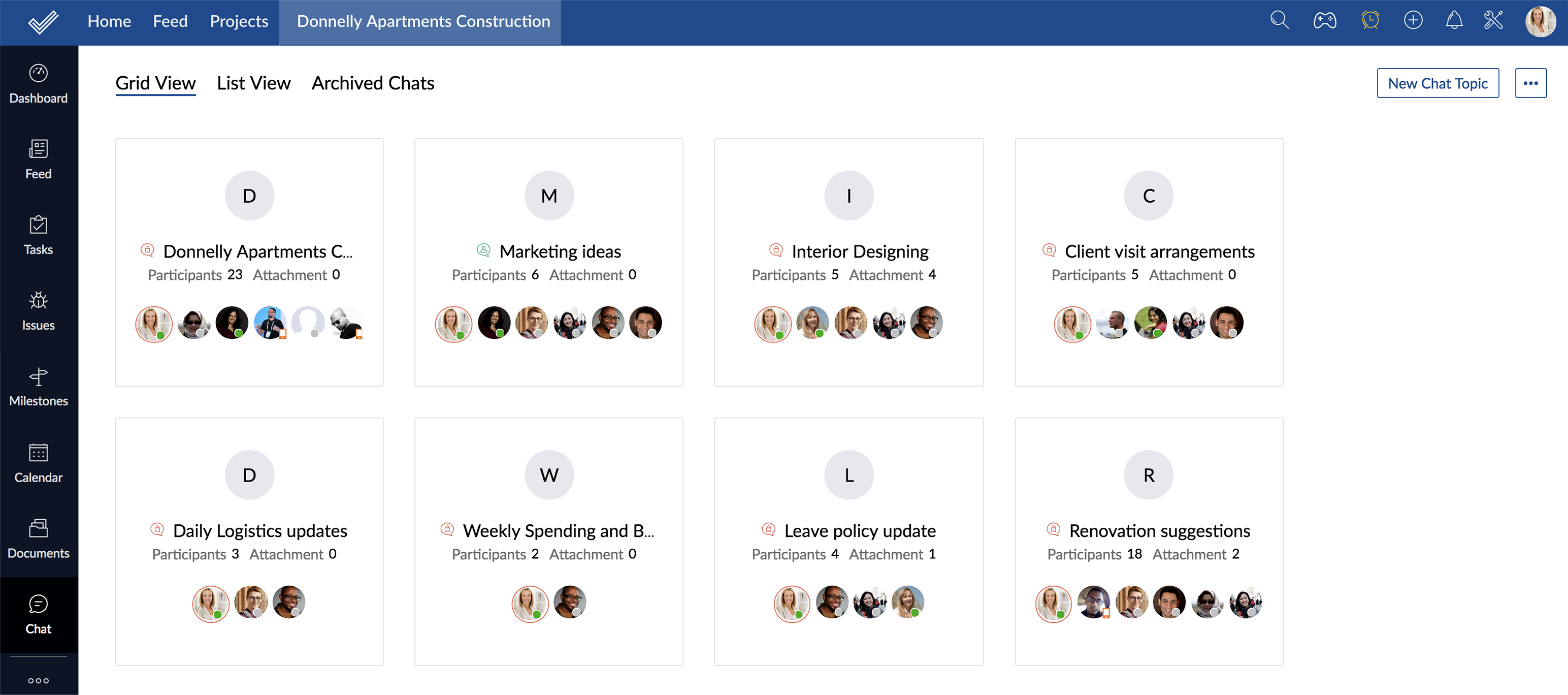 Join Conversations in no Time
By default, there is one chat room where all the participants can take part. You can create other chat rooms to keep different conversations separate. There's no limit to the number of people you can chat with.