Submit and organize issues
Zoho Projects issue tracking system allows administrators to configure permissions based on status, change the issue status as work progresses, or delete the issue. Manage both tasks and issues easily and make sure your projects are always on track.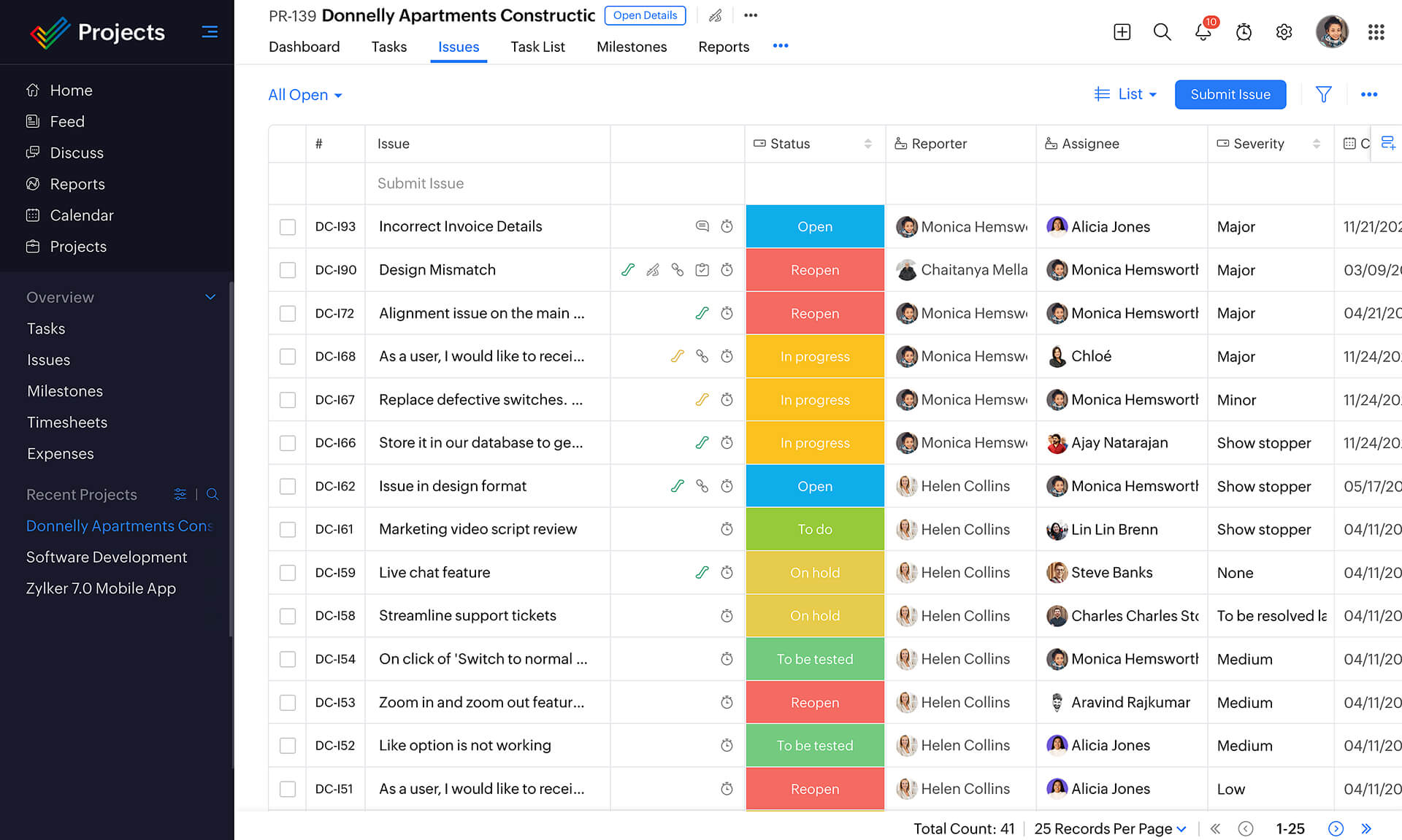 Create custom workflows
Issue tracker lets you create custom workflows for your issues to better convey the issue status. Each workflow can have as many steps as required. You can configure these workflows to reflect your company's unique needs.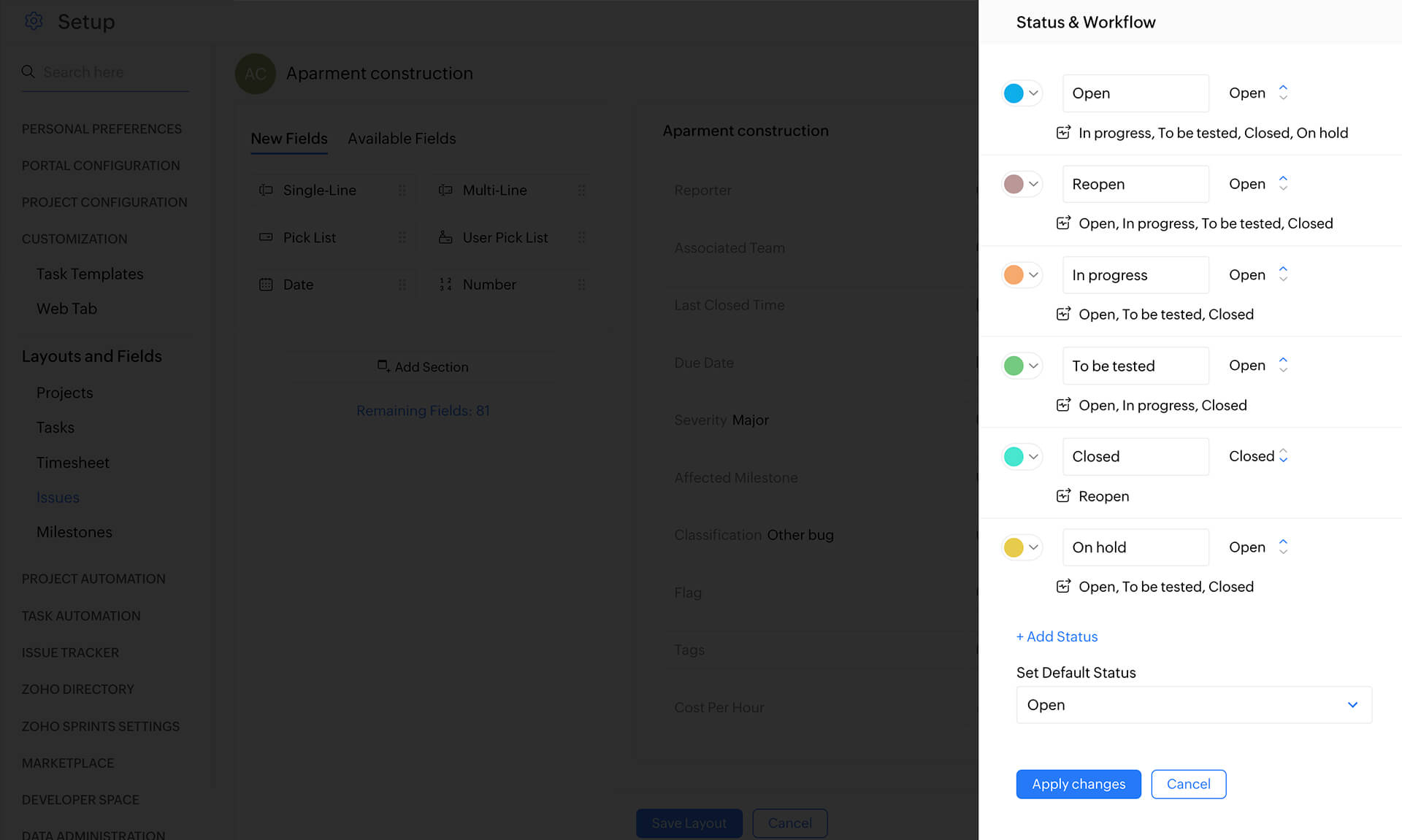 Configure notifications
Send e-mail notifications to users for various events happening during the issue tracking life cycle of a project. You can decide who to be notified and when, and configure notifications for when an issue is assigned, created or resolved.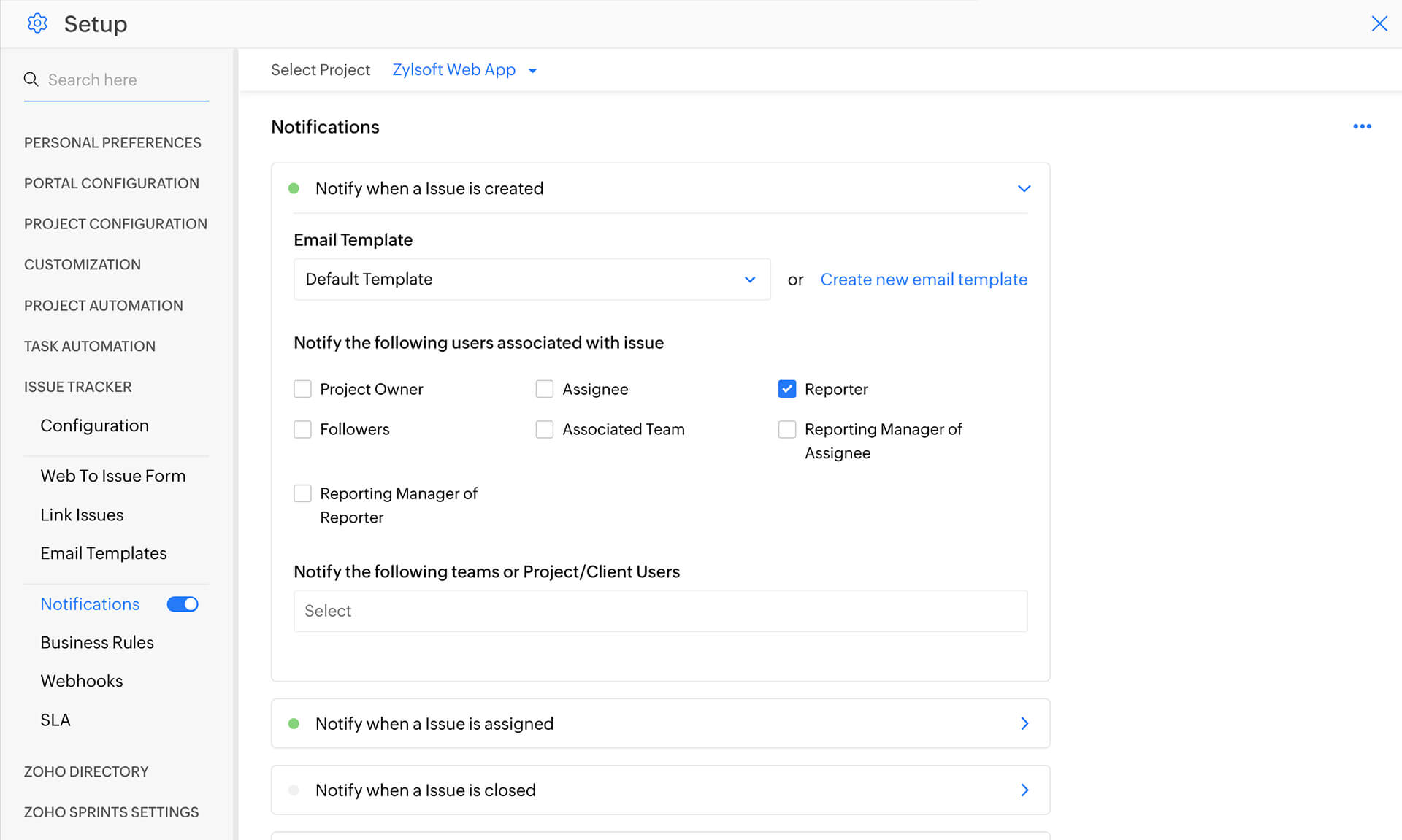 Define business rules
Define Business Rules to help you to automatically perform actions such as assigning the issue to a user or changing the severity, priority, module, or issue type when certain criteria are met.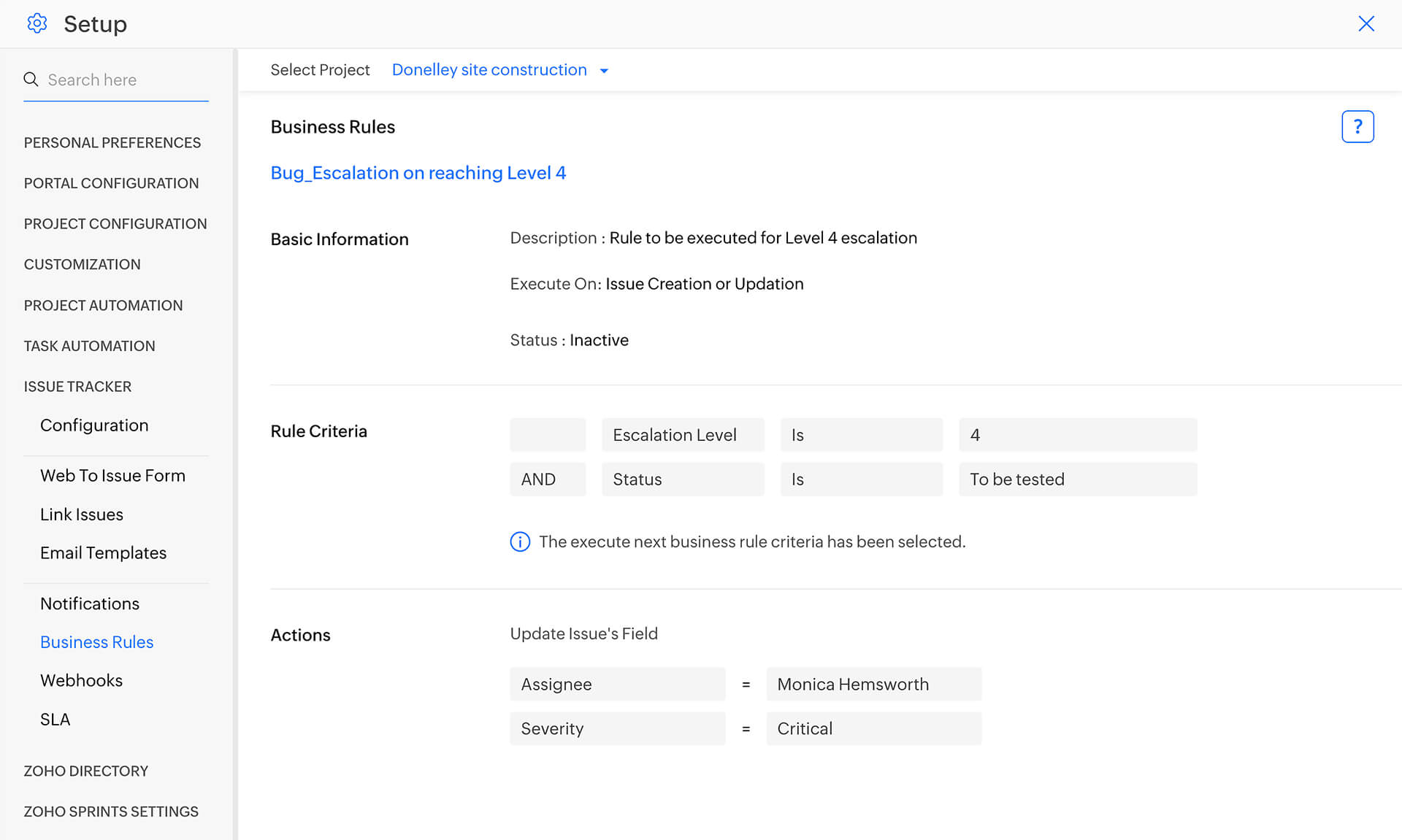 Set Severity
Severity is the measurement of how serious a particular issue is or how big its impact. You can create your own labels and group the issues accordingly.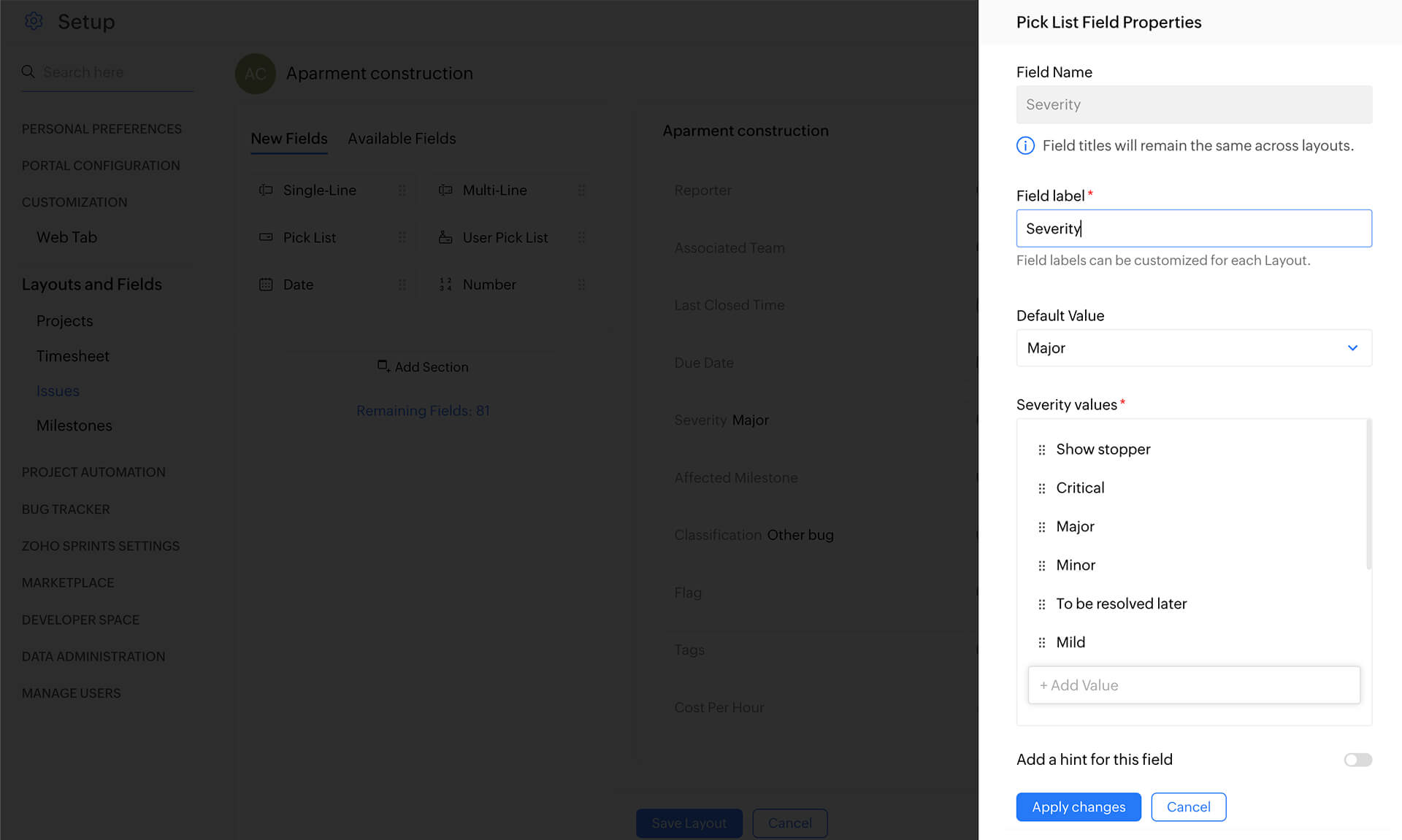 My Issues view
My Issues view provides a consolidated view of issues reported by or assigned to you. This helps you organize your work better, focus your time on issues according to their priority and not let bugs slip through.