Why manage timesheets online?
Handling multiple clients, projects, deadlines, resources, and billing statements are overwhelming. Managing them on spreadsheets or complex data systems can make it even more complicated. Online employee timesheet management can simplify your time tracking process, eliminate errors, and save time and resources. With an online time tracking solution, time cards become a thing of the past.
Understand your projects
Break down your hours by clients, projects, and jobs. See which of your projects are performing well and which could use more time or assistance.
Manage your team better
Plan your projects, assign tasks to employees, and increase productivity.  
Error-free payments
Automated billing and invoicing is simple and error-free.
Accurately log time and attendance
Zoho People's time tracker allows your employees to log daily, weekly, or monthly work hours. Maintaining timesheets is easier thanks to the link between the time tracker and attendance modules. The scheduler module reminds employees to send in their time logs and documents them automatically at set intervals.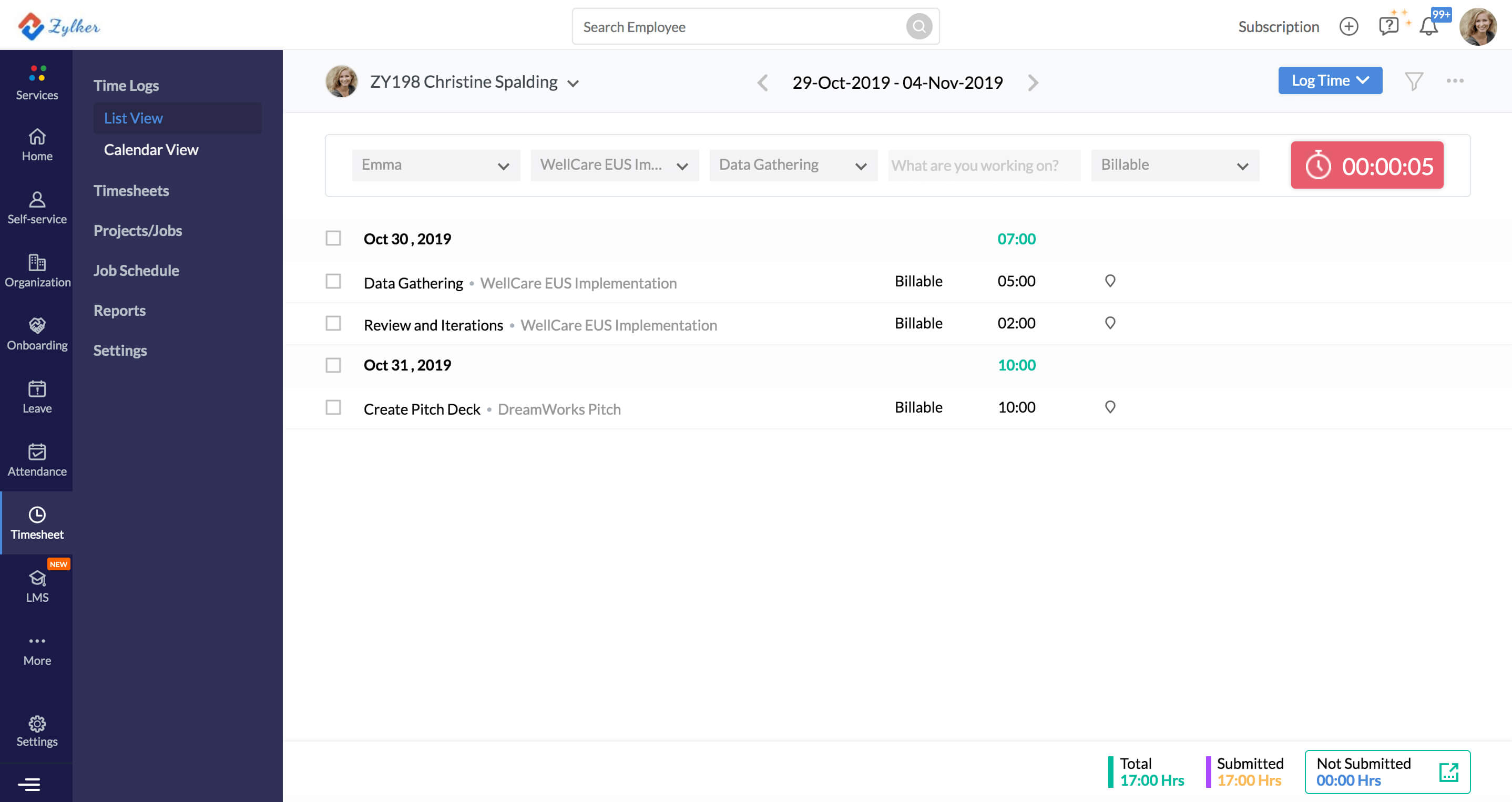 Schedule jobs and track progress 
Schedule multiple jobs for a single day or the entire week. You can also repeat postings at regular intervals for recurring positions. Detailed reports provide a clear picture of scheduled hours, logged hours, and any deviations between the two.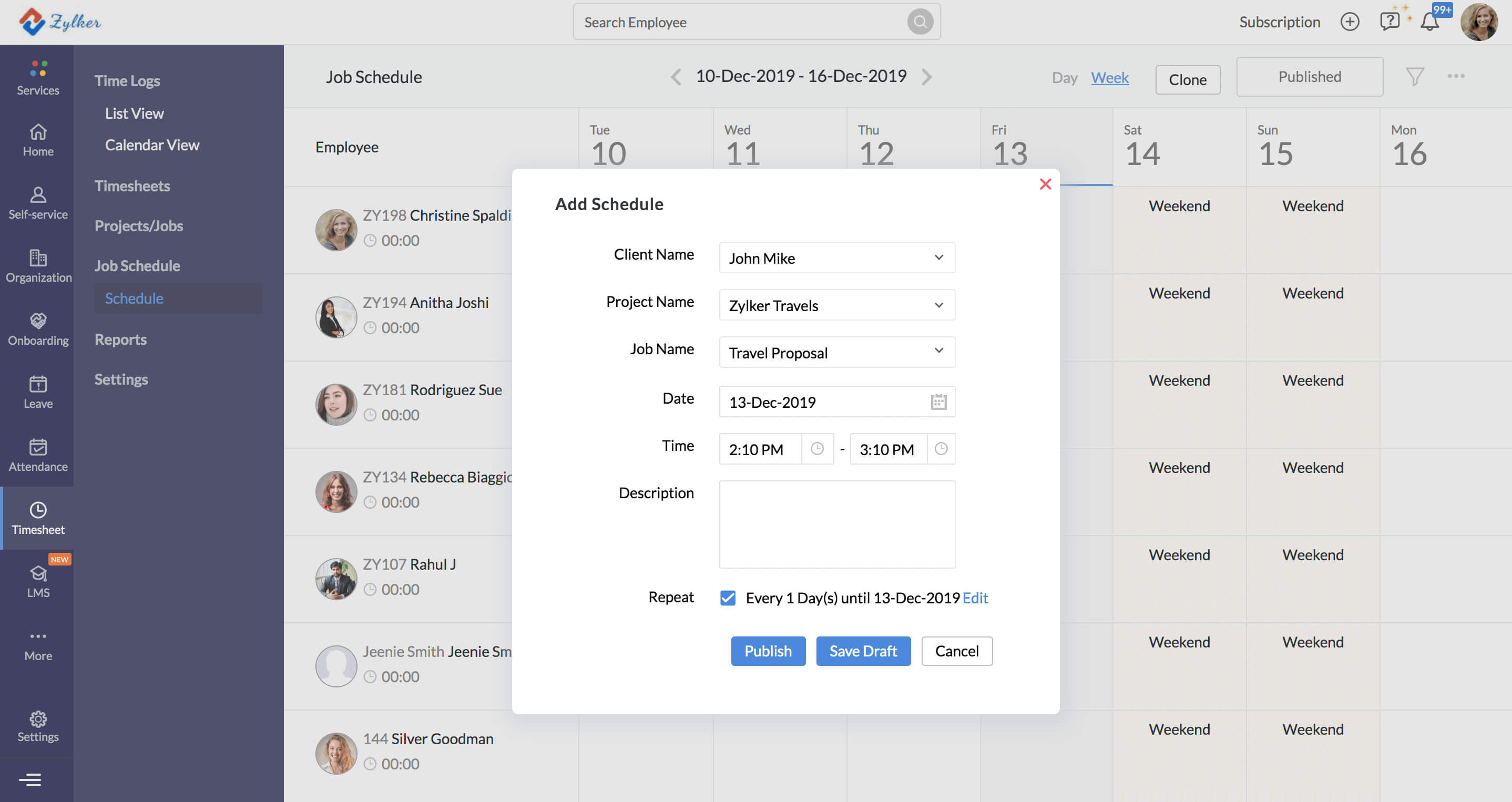 Approve timesheets and process payroll
Create an approval process so project managers can easily and quickly sign off on employee hours and overtime. Schedule employee timesheets for approval automatically, and facilitate smooth payroll processing and timely paychecks.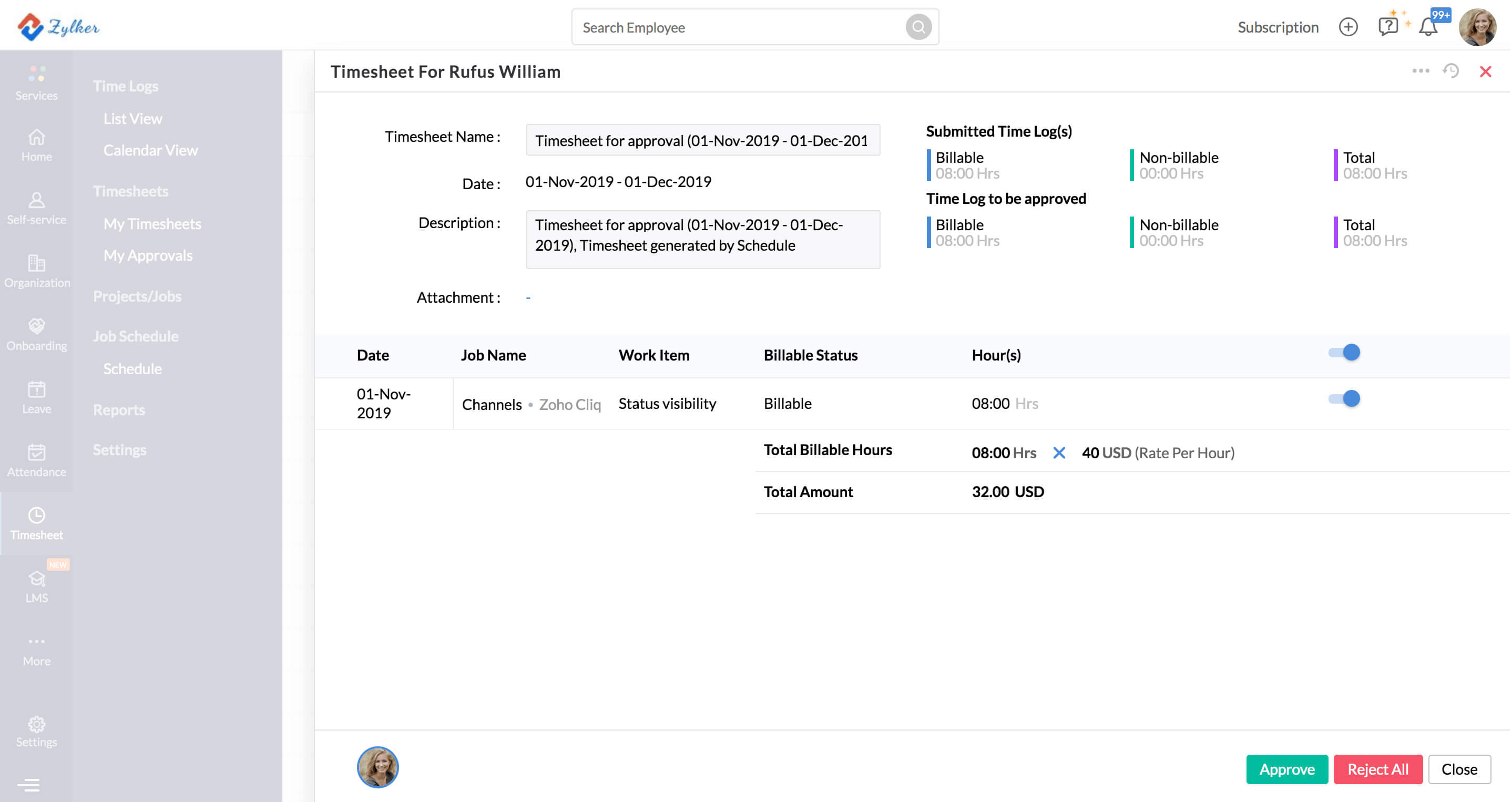 Bill your clients accurately and promptly
Generate billing statements for all your clients, including CRM clients, in their preferred currency. We're integrated with Zoho Books, Zoho Invoice, and QuickBooks, so just push your completed timesheets into your favorite invoicing software, and start getting paid!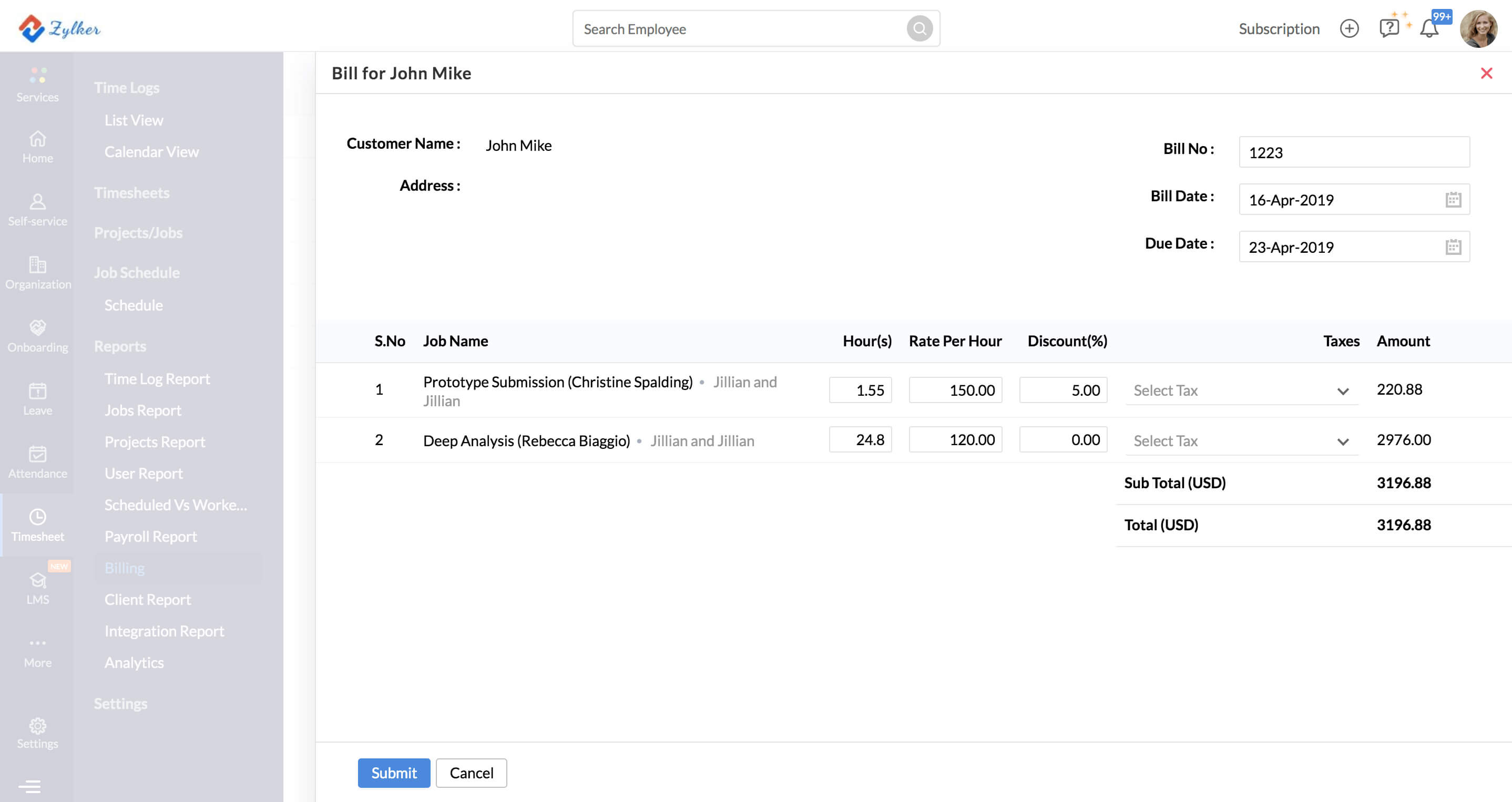 Receive advanced analytics
When you have multiple jobs in progress simultaneously, attention to detail becomes all the more important. Get specific, useful reports like the estimated versus actual time spent on projects or scheduled hours versus logged hours, and track differences between these measures.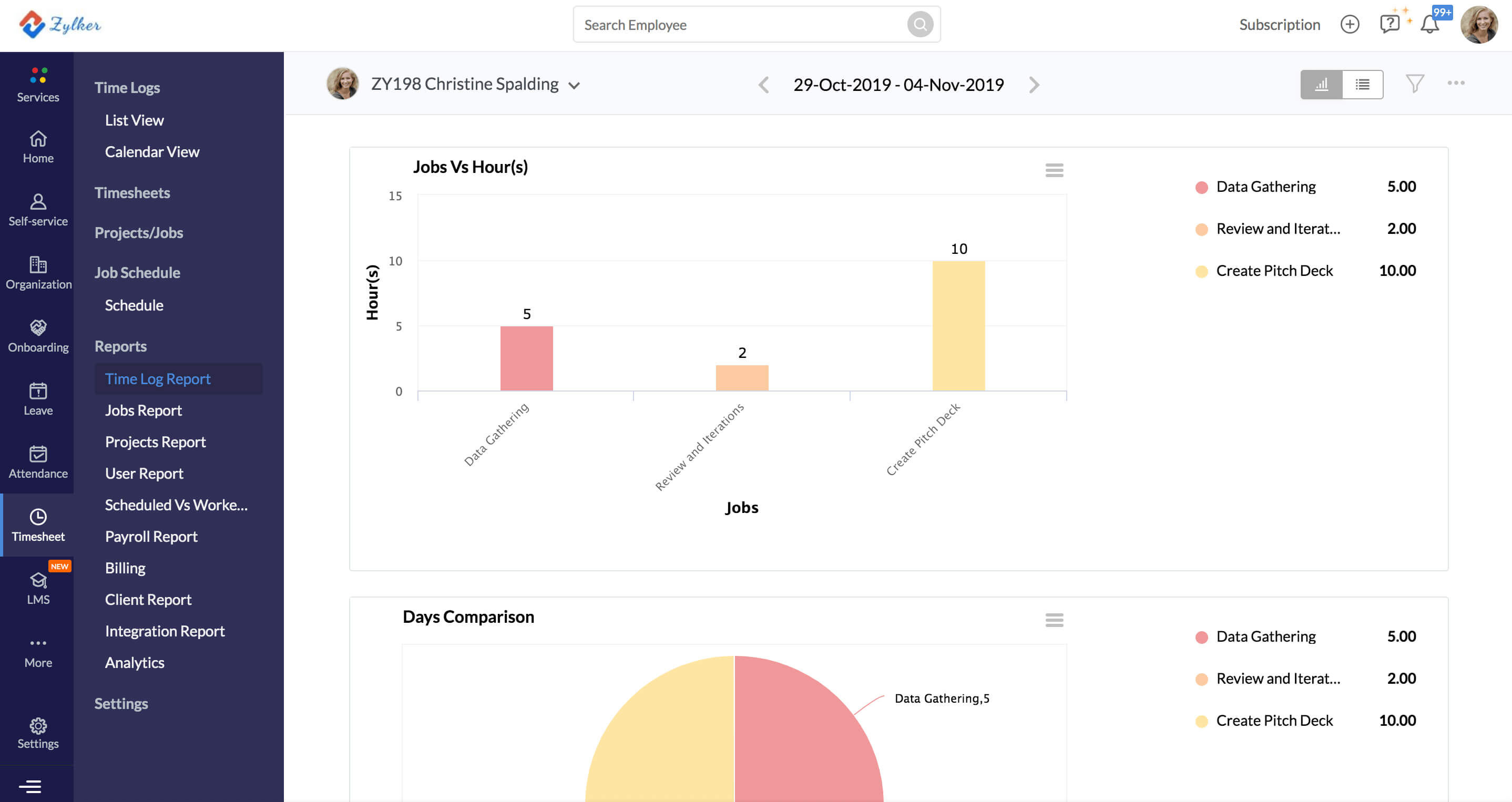 Track time on the go
Zoho People's time tracker allows employees to add hours to their timesheets even when they're working on the go.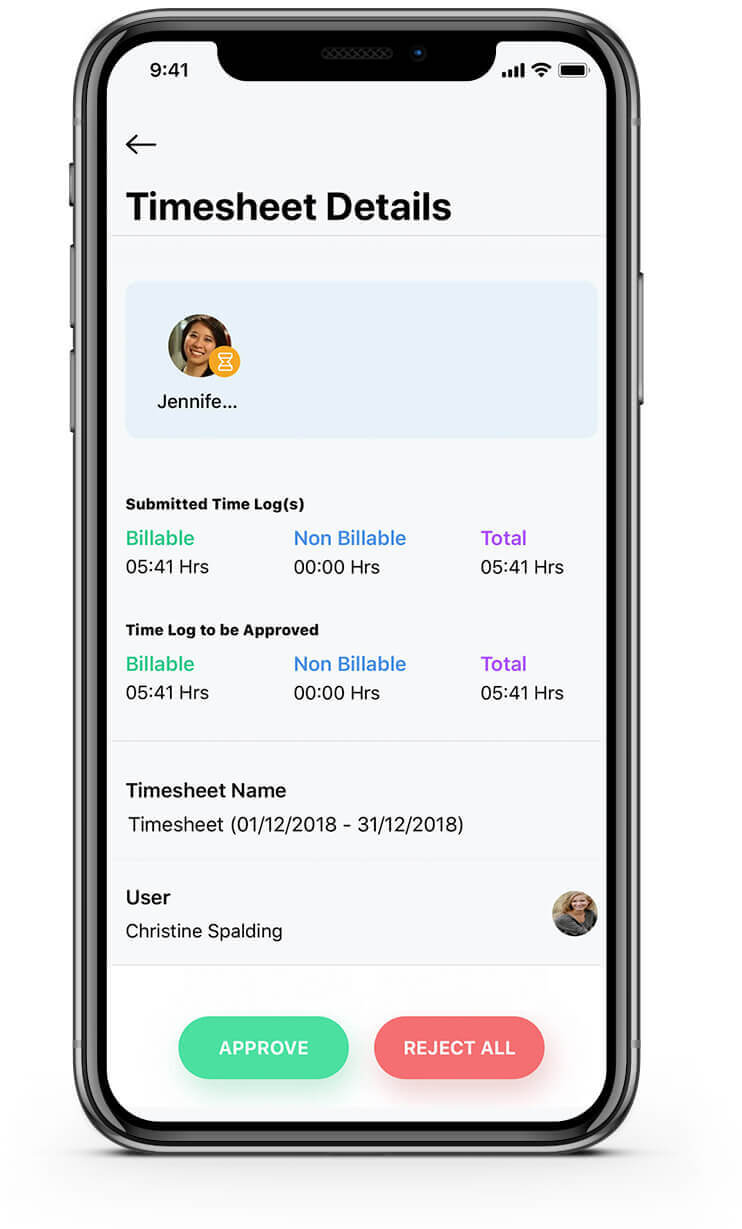 Track employee timesheets and manage teams with ease. 
Start 30-day free trial. No credit card required. 
Get Started