Bring your teams together from any distance
We're bringing you the tools to master communication in your organization. Collaborate within and across teams to stay connected even while working remotely. Organized chats, video and audio calling, screen sharing—you name it, Zoho Cliq and Zoho People have you covered.
Sign up for free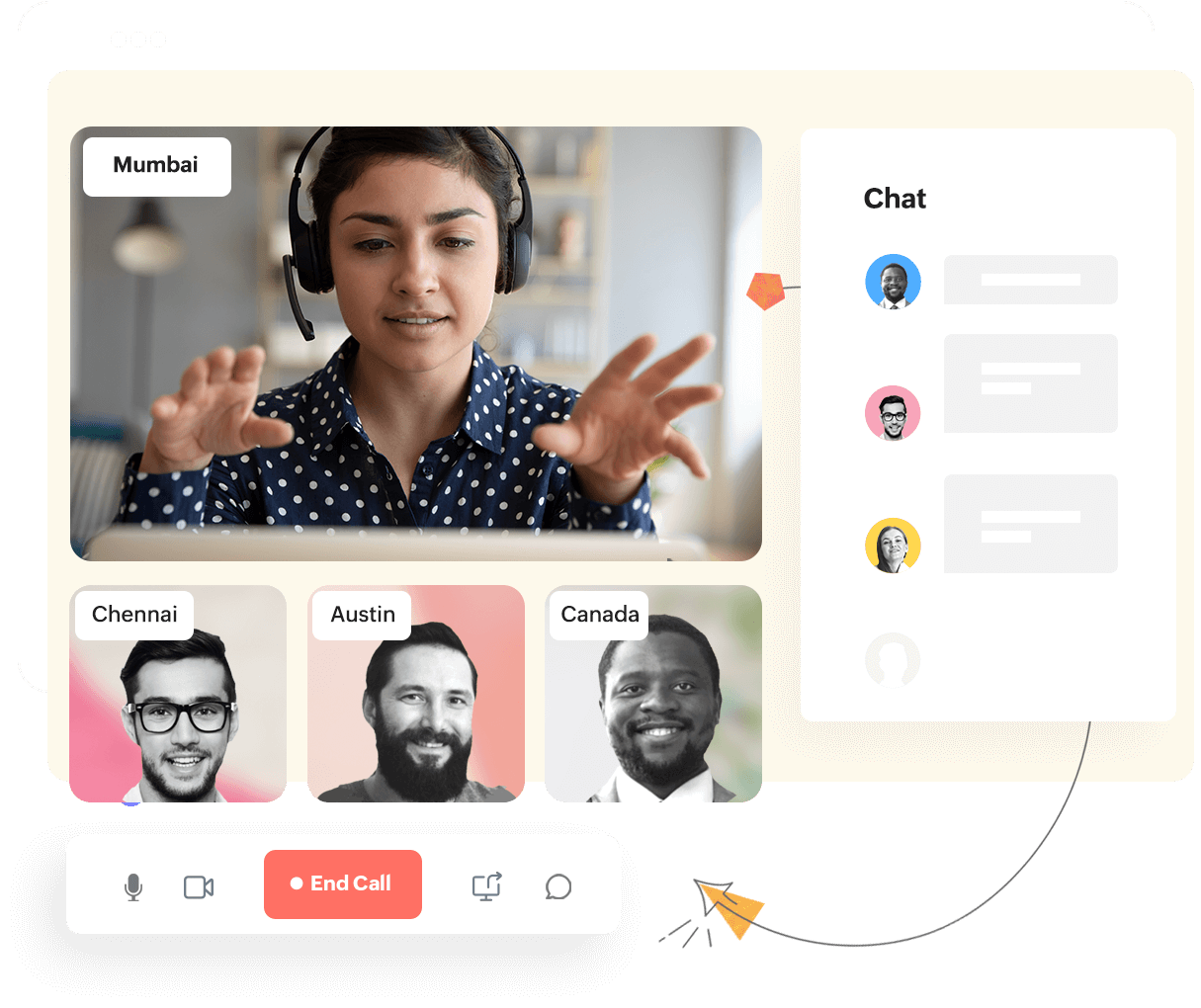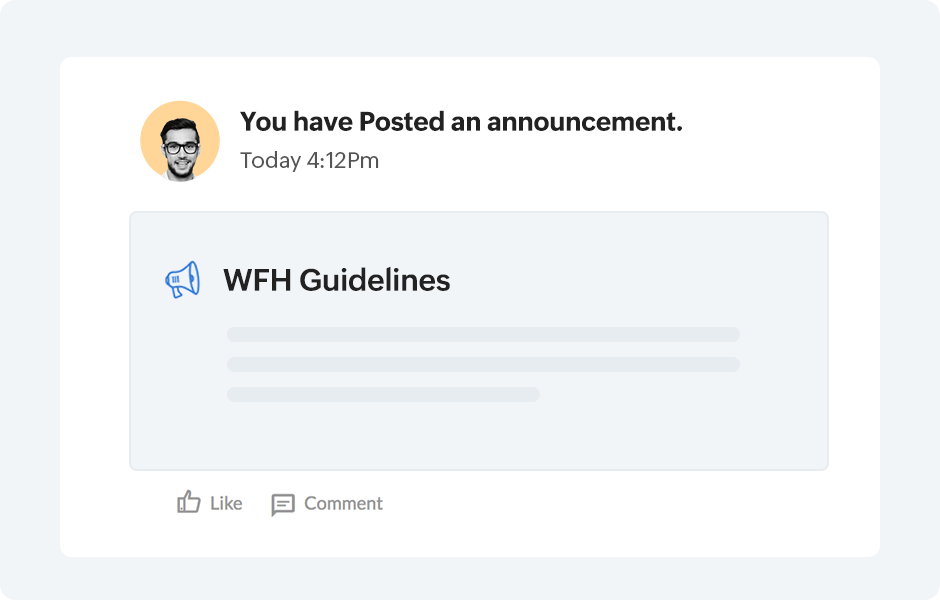 Stay on the same page
Zoho People gives you a better way to keep your workforce informed. Our Announcements feature allows you to distribute company-wide news and updates or deliver a specific broadcast to employees from a particular location or team.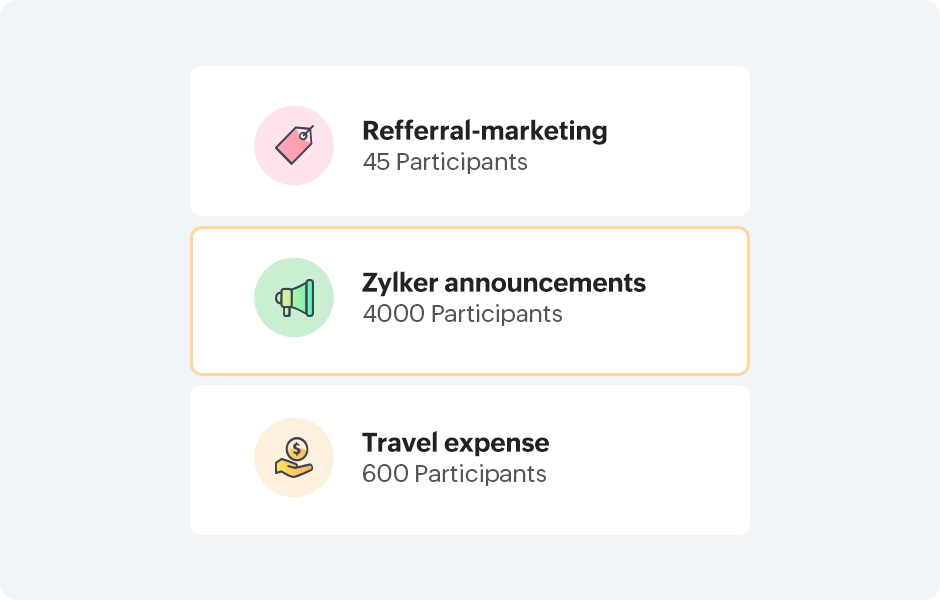 Channels for teamwork
Your teams can share ideas, brainstorm, collaborate, and stay connected with group channels. Channels help organize your conversations, giving you a dedicated space to work with only the people you need. Create a channel for everything from important projects to fun work events.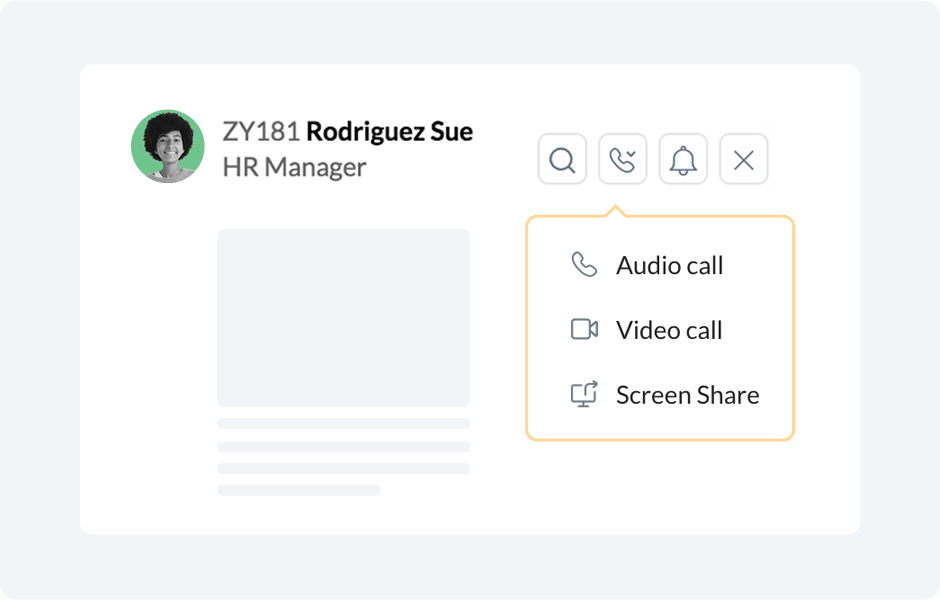 Audio and video calls
Have something critical to discuss? You can easily get on a call or join a video conference instead of waiting on emails. What's even better is you can share your screen for better understanding and collaboration. And you can enjoy all this without sifting through multiple tabs!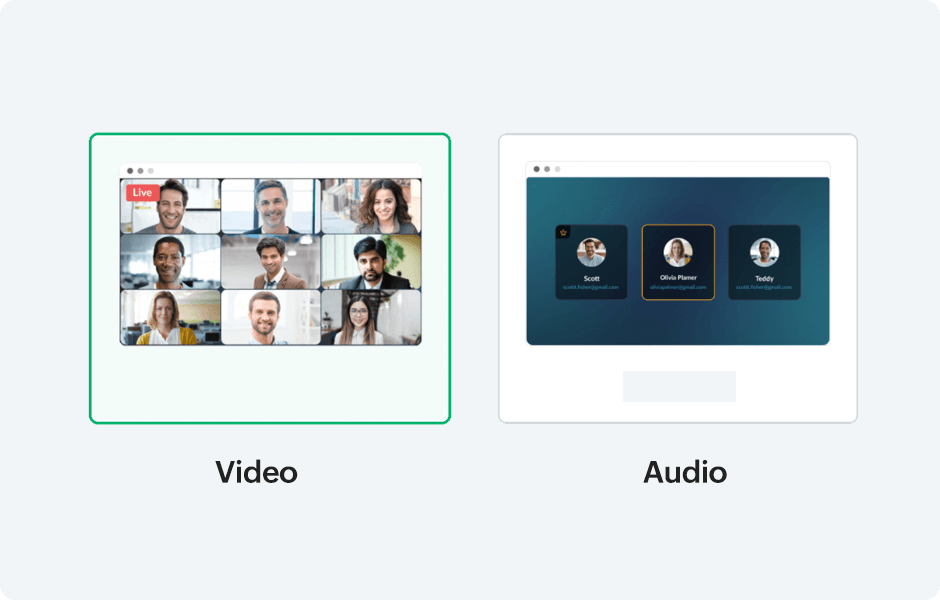 Team conference calls
Good communication helps your teams stay connected and engaged. Host your team meetings, discuss updates and brainstorm, or just catch up after work. Touch base with each other no matter the distance.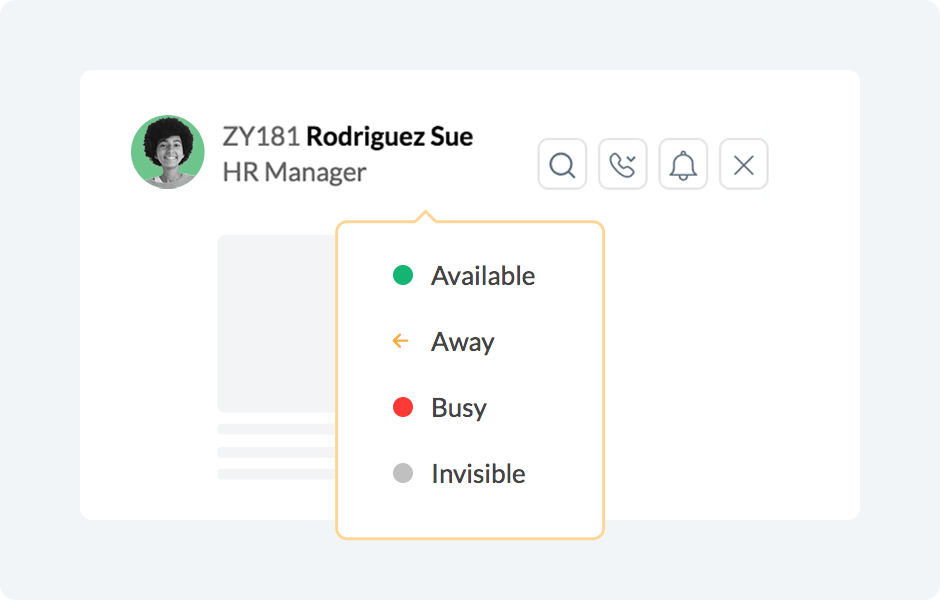 Activity and status
Approach your coworkers or team members at the right time by seeing who is online, offline, away, or busy. Cliq also enables users to update their status: engaged at work, on coffee or lunch break, or available for collaboration.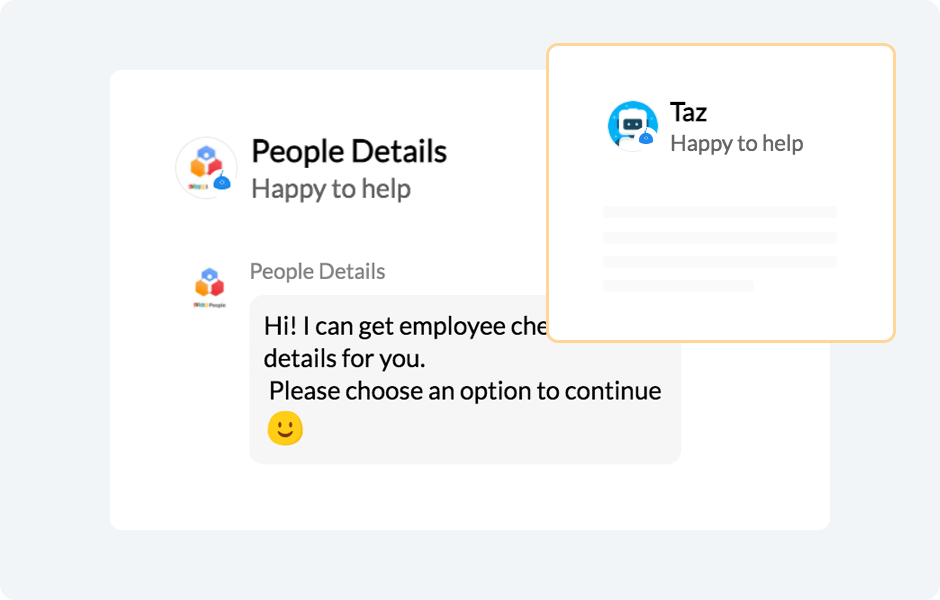 Bots to get things done quickly
Chatbots let you build simple workflows that make your teams more productive. For example, the built-in Taz bot sends invites to your events, shares and saves files for you, and gives you important reminders. You can even build your own bots for approvals and do much more!