Benefits of LMS for the healthcare sector
Benefits of LMS for the healthcare sector
Last Updated: June 2, 2020
2.6K Views
4 Min Read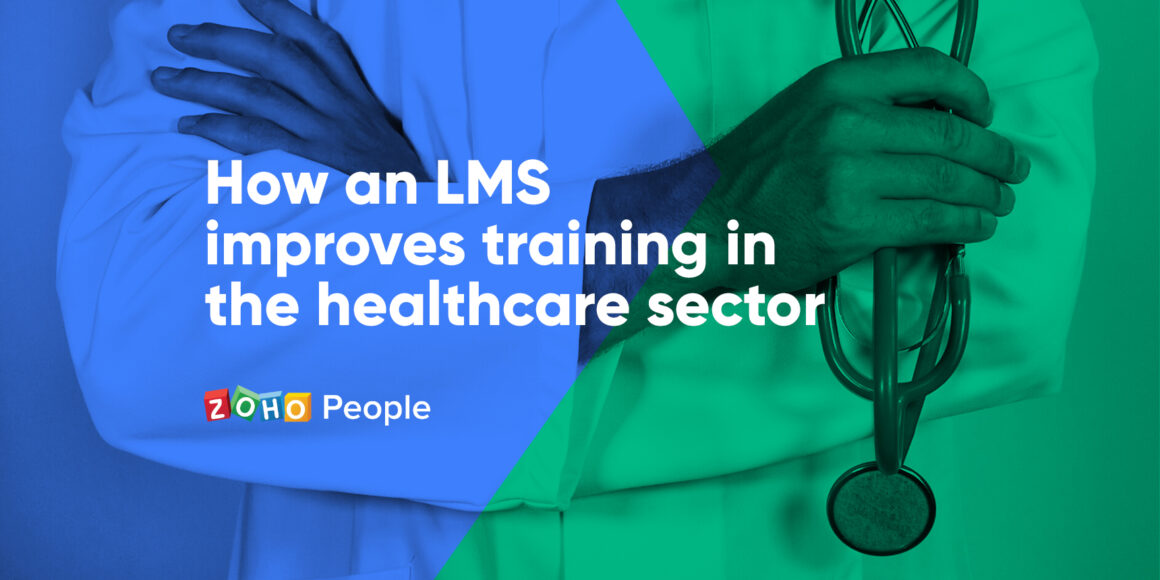 Healthcare organizations are very dynamic to cater to the changing needs of their patients, and are constantly looking out for opportunities to advance their medical facilities. Employee learning and development is a vital aspect of any healthcare organization that cannot be compromised. It's essential to upgrade employee skills to keep up with constant advancements.
Continuous learning opportunities improve your employees' professional skills and help them to serve their patients better. Also, as their career progresses, they will feel valued in their organization. Healthcare organizations should take complete advantage of employee learning programs to enjoy the many benefits associated with them. However, managing the ever-changing training needs of several employees manually can be tiring and time-consuming. Sometimes it may not even be effective for the amount of time and energy spent. So, it is better to leverage a Learning Management System (LMS), which can transform your organization's employee training programs. Employees can complete the courses without taking much time away from work. Here are some of the many ways in which an LMS benefits the healthcare sector:
Provides a flexible learning experience
One of the greatest advantages of LMS for healthcare is that it supports flexible learning. Healthcare employees need flexibility in their training schedule, since the demanding nature of their jobs makes it difficult to consistently show up to a scheduled training session. They need a learning method that allows them to set their schedules, rather than traditional methods that are confined to four walls. With mobile learning, employees can take up their course whenever they find the time and complete courses at their own pace. Also, LMS supports both self-paced and blended learning. Your employees can choose the learning style that is suitable for them.
Increases knowledge retention
As most of the courses in the healthcare industry are necessary to provide excellent patient care, course administrators should ensure that knowledge retention among their employees is high. The different types of content including documents, PDFs, videos, URLs, podcasts, images, GIFs, and case studies in an LMS improve learners' engagement and improves knowledge retention. Because the content is easily accessible, employees can refer to them whenever they need them. With an LMS employees can also initiate discussions with their course administrators and peers through internal forums to understand the concepts better.
Reduces the learning costs and time
LMS has the potential to save a lot of energy, time, and money for your organization as it reduces the need for in-person training. With an LMS employees do not have to take time away from their work at a particular time, so your organization can train several employees at once. This comes in very handy for organizations where employees work on different shifts. Also, a Brandon-Hall study suggests that employees tend to complete e-learning courses faster, which is an added advantage to both employees and the organization.
Decreases employee turnover
Learning and development play a huge role in decreasing employee turnover. When companies put in the effort to provide a great learning experience, employees feel valued and respected. Also, suitable courses help employees to be efficient in their workplace. With a suitable LMS, you can create several courses at once and employees can select the course that is consistent with their job responsibilities. Doctors, consultants, nurses, technicians, and so on can take the courses that they feel are important to their job.
Being responsible for the health and well-being of the community, healthcare professionals need to acquire new skills regularly to give patients the best medical care. They should also have extensive knowledge about the industry and its needs. With an LMS, it is very easy to create news courses regularly to meet the changing needs of the industry. This way, your employees will be able to take the relevant courses as topics arise, and meet your organization's goals. Also, this provides a consistent learning experience for employees.
The healthcare industry, one of the most regulated industries, is expected to conduct training to educate employees on health laws and regulations. Using a cloud-based LMS, you can be confident that your employees will be ready to meet regulatory standards. Employee's progress towards a course can be tracked easily. Course completion records can be saved online and accessed at any time.
To provide the best care and meet legal responsibilities, your employees need excellent training opportunities. With a proper LMS, creating and managing a learning program is not difficult anymore. By providing adequate training resources, you enable your employees to work towards your organizational goals easily. This improves employee engagement and satisfaction, reducing turnover.
Zoho People's LMS simplifies and streamlines your organization's learning programs. Our LMS delivers a seamless learning experience, motivating employees to learn better and faster. Click here to know more about our LMS.
Also read: What are the features of an LMS?
Tarika

Content Specialist at Zoho People
Leave a Reply
Your email address will not be published. Required fields are marked