What are the advantages of an employee management system?
What are the advantages of an employee management system?
Last Updated: April 12, 2022
3.6K Views
4 Min Read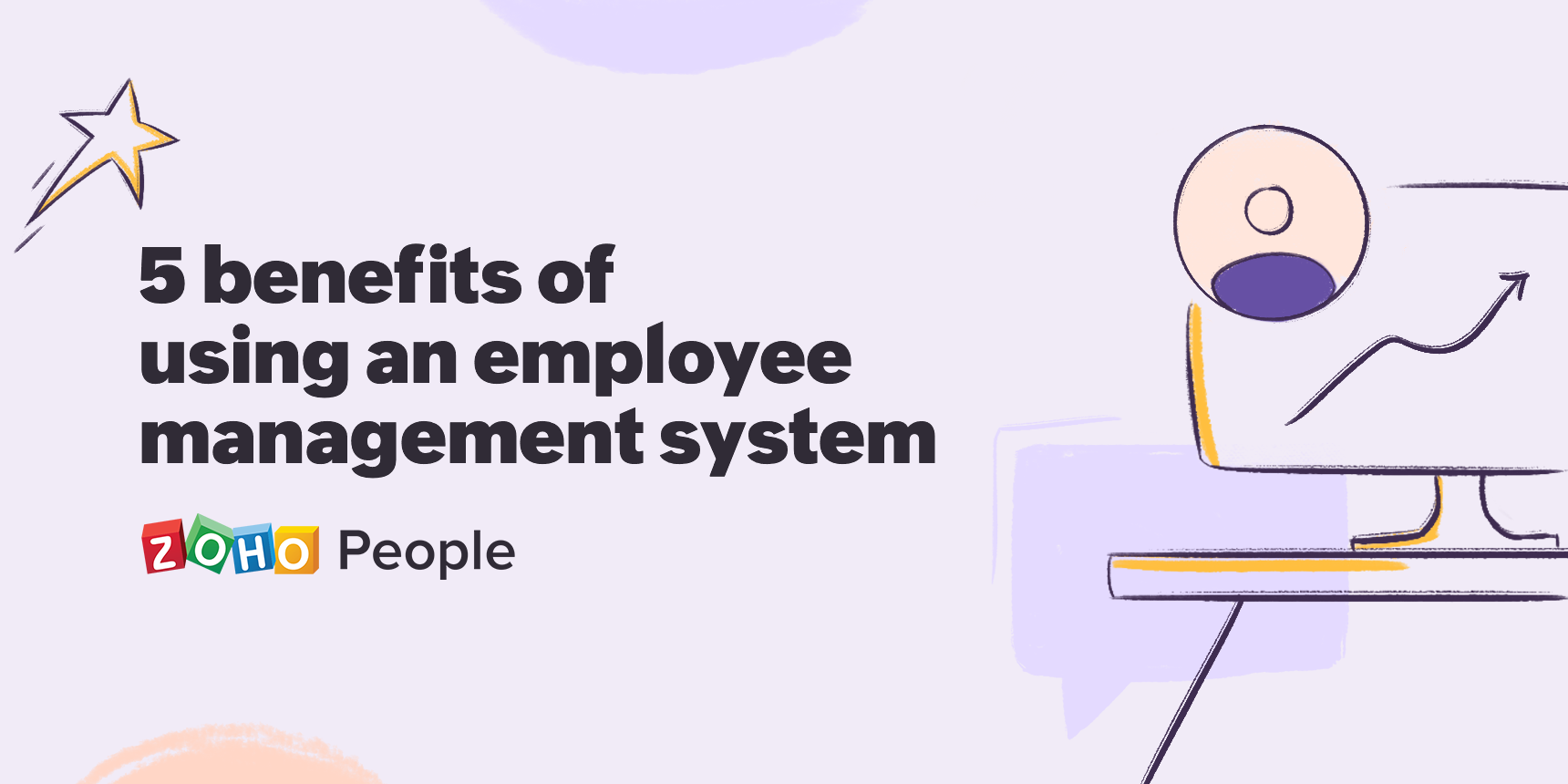 Using spreadsheets to handle HR processes and manage employees has become a thing of the past. As remote and hybrid working models gain traction, HR professionals and employees are not often under the same roof. In this case, it can seem nearly impossible to manage employees effectively and keep them productive, engaged, and happy. If remote employees have to message their HR representatives to mark attendance or call their managers every day to record their working hours, this can degrade the overall employee experience. That's why it's essential to shift towards modern, cloud-based systems that provide seamless working experience to employees, no matter where they work from.
This is where the employee management system truly shines. With convenient automation and centralized data, the employee management system makes people operations a breeze. If you are wondering if an employee management system is worth the investment, check out the following ways that this solution can improve your organization.
Simple and efficient HR processes
An employee management system can significantly cut down the need for manual data entry. You'll open up your HR team and employees to spend time on important projects, rather than wasting efforts on HR-related emails, spreadsheets, and phone calls. All of employee management processes, from recruitment to offboarding, can be effortlessly automated, simplified, and tracked through the application.
For instance, employees can mark their attendance and apply for leave through the system, and the same information can be automatically captured, saved, and used for payroll calculations later on. Employees can also ask questions, raise requests, and track the status of their time and attendance through the system, and HR teams can assign agents and cater to the requests. Further, HR managers can create and assign shifts to employees and automate shift rotations right from the system.
Support for remote workers
One of the employee management system's biggest benefits is that it enables employees to work from anywhere at any time. The employee self-service portal empowers employees to take care of certain HR tasks themselves, without having to constantly coordinate with their HR team. They can complete onboarding, mark attendance, apply for leave, fulfill training requirements, raise requests, and access company documents through the portal. HR teams can use this system to share important announcements with ease. Employees can record the time they spend on each project, keeping managers and their teams on the same page, no matter where they work from. Managers can run performance reviews and offer feedback through the system with the help of goals, KRAs, and competencies.
Safe and centralized employee data
As an HR professional, you deal with an enormous amount of data. Some of this data might be confidential, and it's important to manage it carefully to avoid compliance issues and resulting penalties. Other data has to be documented at every step to ensure compliance with regional and national labor laws. With an employee management system, every single piece of data associated with your HR operations is centralized and documented automatically in the platform. Your organization will be prepared for an HR audit at any time, as all data is readily available and can be accessed from anywhere. The user access control settings allow only those at the appropriate access level to handle the data. This prevents data from landing in the wrong hands.
Improved engagement and productivity
An employee management system can help you keep employees engaged and productive. For instance, live feed capabilities within the software can allow employees to initiate a conversation with their coworkers at any time. Similarly, employees can stay updated on everything that's happening in their organization. They can track the status of their every request and provide feedback too. Further, the onboarding feature enables new hires to learn everything they need to know about their organization and their new role. On the whole, the employee management system supports open communication, which is the key to improving employee engagement.
When it comes to productivity, an effective employee management system streamlines both employee training and performance management. Your employees can use the software's cloud-based learning management system to acquire new skills and select a learning style and pace that matches their preference. Managers use this system to set goals for their team members, and both parties can track progress effectively. Employees can also provide and receive feedback about their performance. All of these elements play a significant role in unlocking full employee potential.
Key insights about your workforce
Comprehensive employee management software can effectively analyze data and provide access to a variety of reports, from onboarding and attendance to learning and performance management. This keeps your HR team and C-level leaders updated about the state of your HR operations and helps your organization address any persistent issues. As a result, you're able to prevent problems from affecting other aspects of your organization. For instance, by using an employee management software to analyze performance data, you can view a clear list of your organization's top, average, and below-average performers. It can also help you understand why certain employees perform at a certain level.
Stepping up employee management
An employee management software can help your organization meet employee needs, streamline HR processes, and provide an exceptional employee experience.
Zoho People, our employee management system, comes with a variety of modules that make HR processing simple and efficient. It frees both HR professionals and employees from administrative burdens while keeping employees engaged and productive. Learn more about Zoho People.
Tarika

Content Specialist at Zoho People
Leave a Reply
Your email address will not be published. Required fields are marked