4 ways HR professionals can use social media to their advantage
4 ways HR professionals can use social media to their advantage
Last Updated: July 23, 2021
6.2K Views
4 Min Read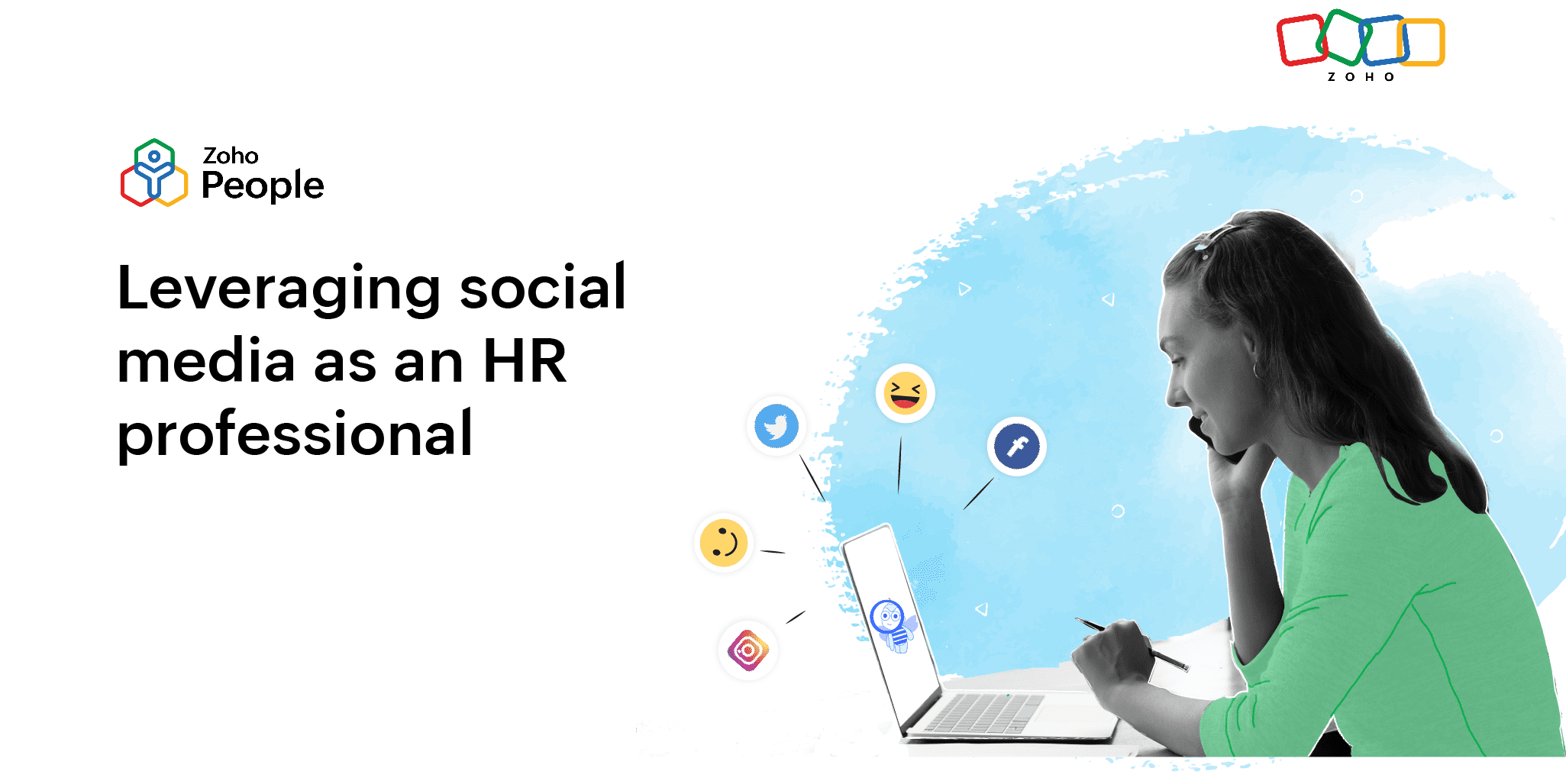 In today's fast-paced world, social media has emerged as a key tool for communication. It has provided businesses with a platform to connect and develop better relationships with their potential candidates, leads, employees, customers, and partners. In most organizations, the marketing and HR departments often use social media for business purposes. The marketing team uses social media to generate leads, interact with their target audience, promote their content, and increase their sales, whereas, the HR department uses social media predominantly to post job openings.
That said, there are many more ways that an HR department can take advantage of social media. It can be used to enhance your corporate image or engage your employees. And since millennial and Gen Z employees spend a large amount of their time using social media apps, there's no better time than now to get accustomed to these new platforms for people management. Here are four ways you can leverage social media to enhance your HR activities:
Boost recruitment efforts
More and more organizations are now adopting social recruiting to reach passive candidates, reduce time to hire and make quality placements. With the right set of strategies for social media recruitment, nothing can stop you from recruiting your next best employee.
The first step is to identify the platforms that your potential candidates are most active on. For instance, sales candidates may use LinkedIn most, software developers may lean toward platforms like Reddit and GitHub, and writers may use Twitter more often. That's just a generalization, though, and it's important to do thorough research into where your target audience is spending most of its time. Then, you can establish a strong presence on those social media platforms. This usually starts with posting useful content consistently and interacting with any followers you attract. Hashtag usage tools can help you determine if you're using the right hashtags or not, and many social media platforms offer analytics tools so you can fine-tune your strategies.
Once you have established a following, you will be able to advertise open positions and people will apply directly. You can also encourage your employees to share open positions on their social media channels as well.
Improve employer branding
Highlighting your company culture on your social media accounts is a surefire way to improve employer branding. For instance, if your organization is all for diversity and inclusion, reflect that in your job openings and the content that you create. Help your potential candidates get a feel for what it's like to work for your organization. If you can capture a day in the life of your employee and showcase it on social media, go for it. Employee-generated content can have a huge impact. Similarly, if your organization is in the process of developing a new product, shoot a small video to highlight what goes on behind the scenes.
While posting job openings through social media, make sure to keep the application process as simple as possible. Respond to questions from your candidates. All this will go a long way towards improving candidate experience, which is a crucial aspect of employer branding.
Strengthen training programs
Employee training and development programs are now being tightly integrated with social media to make learning more fun and increase participation. Social media polls and surveys can be used to understand what employees expect from training programs. Similarly, before a training commences, you can use LinkedIn internally to introduce any trainers that you've onboarded. This way, your employees will get to know more about the trainer's qualifications and experience, which will further motivate them to enroll in the courses. You can even encourage interactions between the trainers and learners through the comments section so that they have a better rapport during the training.
Social media can also be a great tool to facilitate collaborative learning programs by enabling two or more employees to brainstorm, research, share knowledge, and learn together.
Improve employee recognition
With the continuing trend of remote work, many organizations are now using social media to keep up their employee recognition game. Because employees and managers don't get to meet face-to-face more often due to remote work, it's easy to slack on employee recognition and appreciation. However, in the long run, this can damage employee morale and satisfaction. Including social media as part of your recognition strategy can help.
Did your team just develop a breakthrough product? Did they beat your sales target? Did they crack a difficult course? Take your employees' achievements to social media and show appreciation publicly. Not only does this improve employee morale, engagement, and satisfaction, but it can also encourage better loyalty to your organization. Peer-to-peer recognition through social media is also effective for better motivation and team-building.
Final Thoughts
Research from The Manifest has highlighted that more than 80% of every generation uses social media at least once a day. 77% of millennials and 79% of Gen Zers use social media multiple times a day. As an HR professional, it's vital to leverage this powerful technology to step up your employee management practices. We hope this blog gave you insight into different aspects of people management that can be integrated with social media for better results!
Tarika

Content Specialist at Zoho People
Leave a Reply
Your email address will not be published. Required fields are marked