Microsoft Integrations
The following Microsoft Services can be used with Zoho People

Microsoft 365 Users
Add employees to Zoho People from your existing Office 365 Account. To learn more click here
Microsoft 365 Calendar
Sync leave and holidays from Zoho People calendar to Office 365 Calendar. To learn more click here
One Drive
Add files from One Drive cloud storage. To learn more click here
Outlook Actionable Cards
View, approve and reject approval requests from your outlook inbox. To learn more click here
Using Microsoft Integrations
To use Microsoft Integration, navigate to Settings > Integrations > Others > Microsoft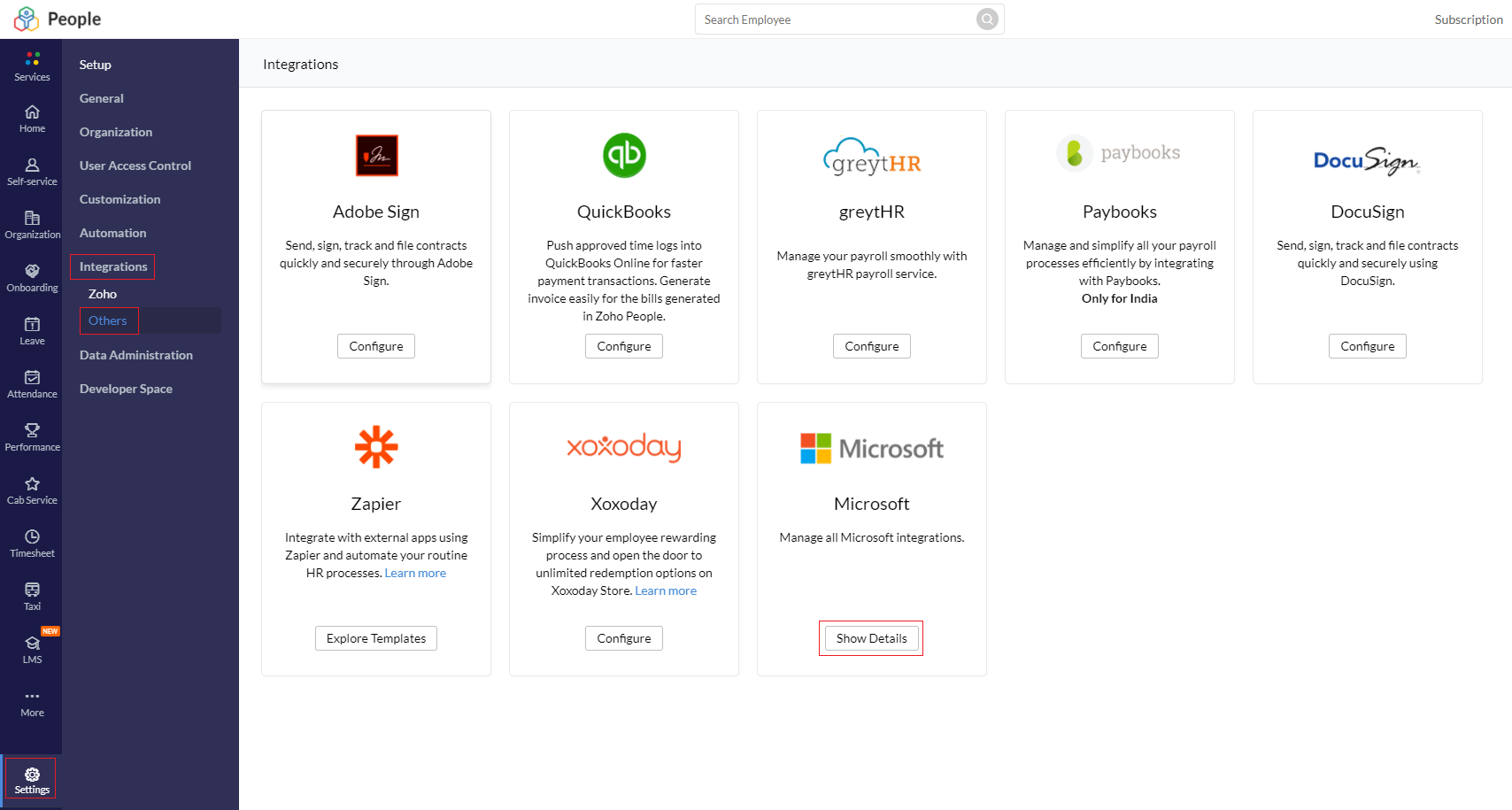 Click on Show Details to view a list of available Microsoft 365 services.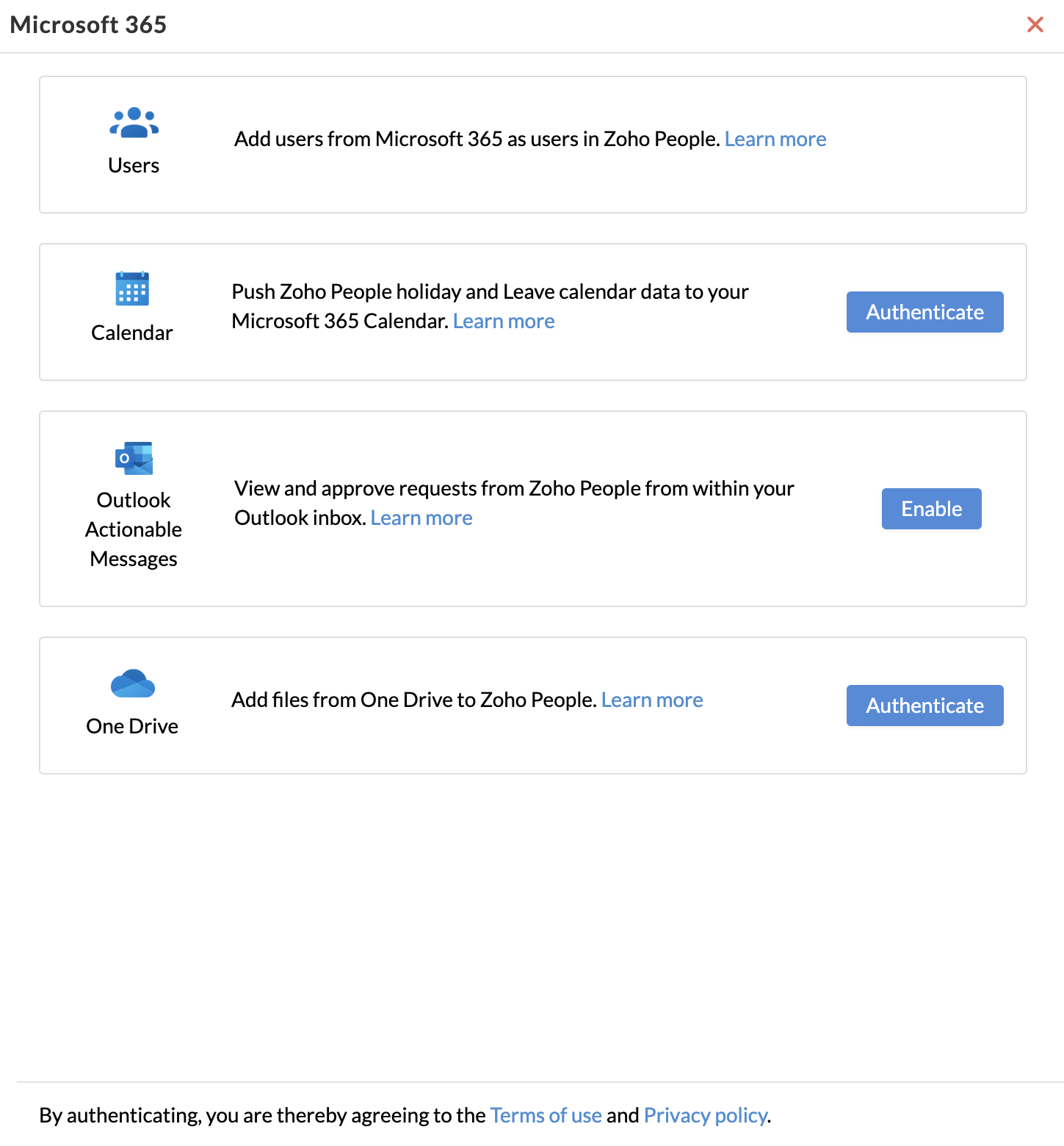 Clicking on Authenticate will take you to a login screen, login and authenticate your Microsoft account to use these services. Click on Accept to confirm.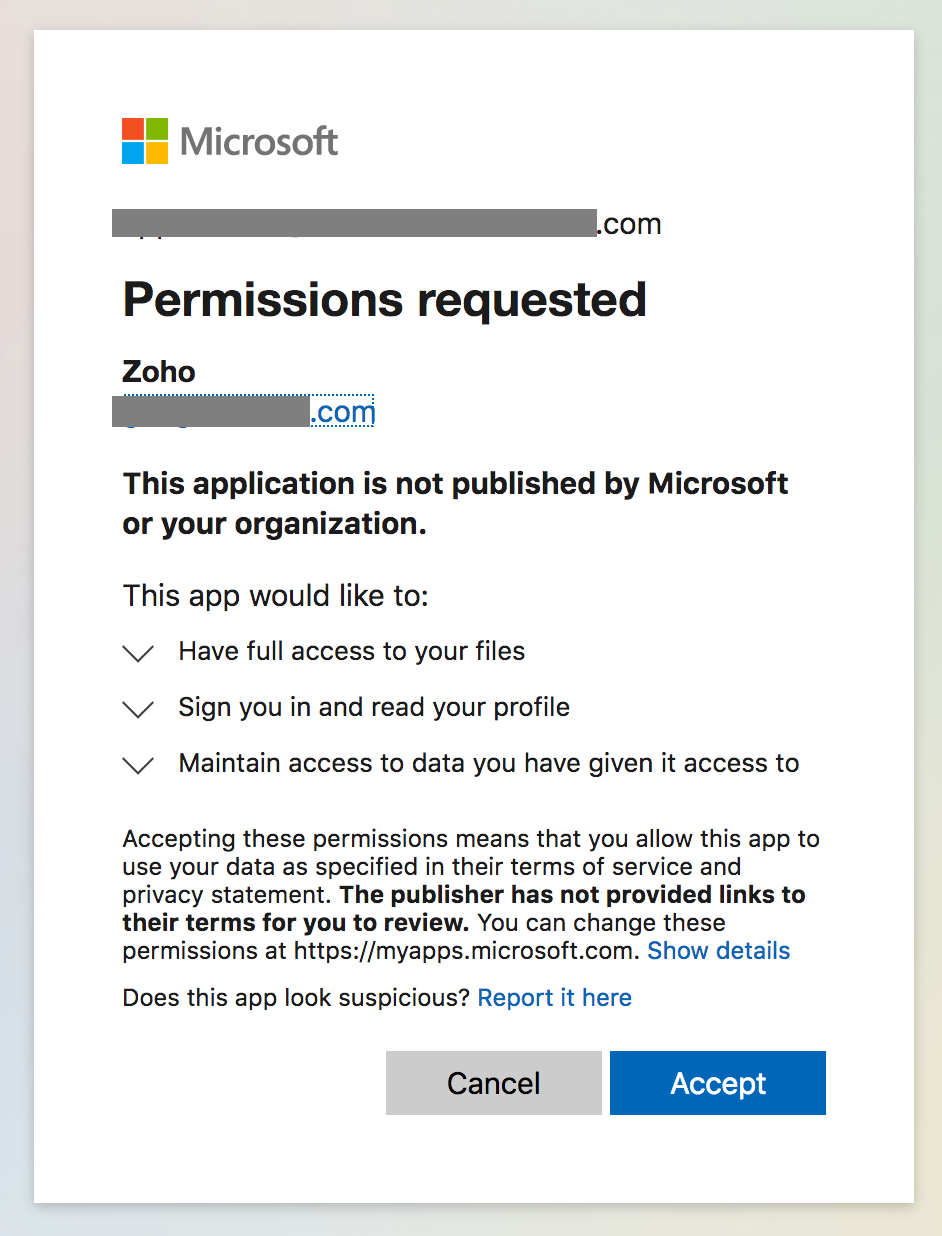 Note: To use Outlook actionable cards, You have to sign up to Zoho People using your Microsoft Account. For other services, this is not necessary.
Outlook Actionable Cards
This feature enables viewing, approving, and rejecting approval requests right from your Outlook inbox. This feature is handy for all Zoho People admins and approvers.
All users listed in the 'To' address of the approval emails can view, approve, and reject. Additionally, a comment can also be added when approving or rejecting requests.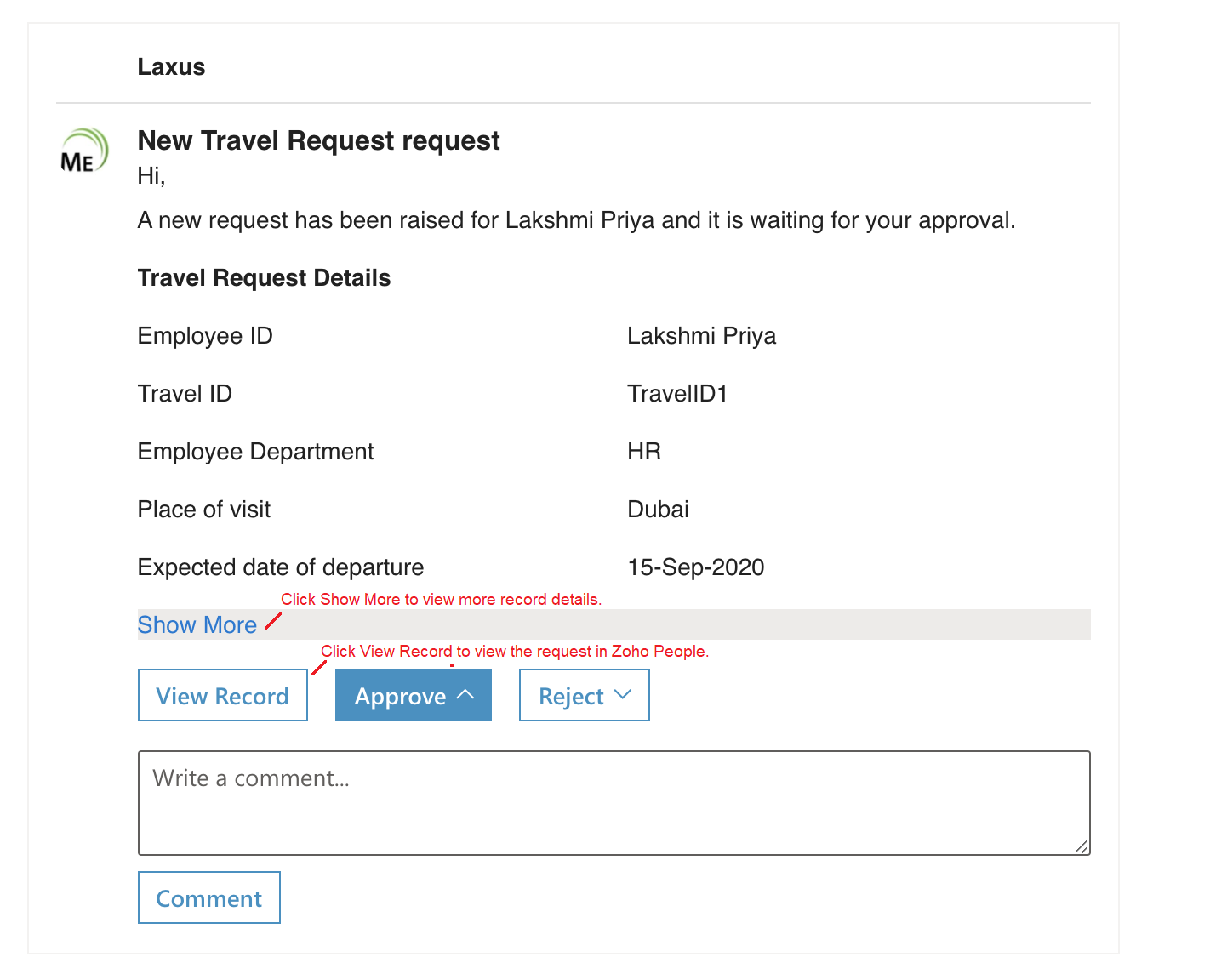 Note 1: When using Outlook actionable cards, In approver view, note that the first 10 fields of the approval request are displayed for all users (users added in 'To' section of approval emails). This is inclusive of non-admin users.
Note 2: This feature is not applicable to Zoho People users from China data center.
Refer the table below for details on supported versions: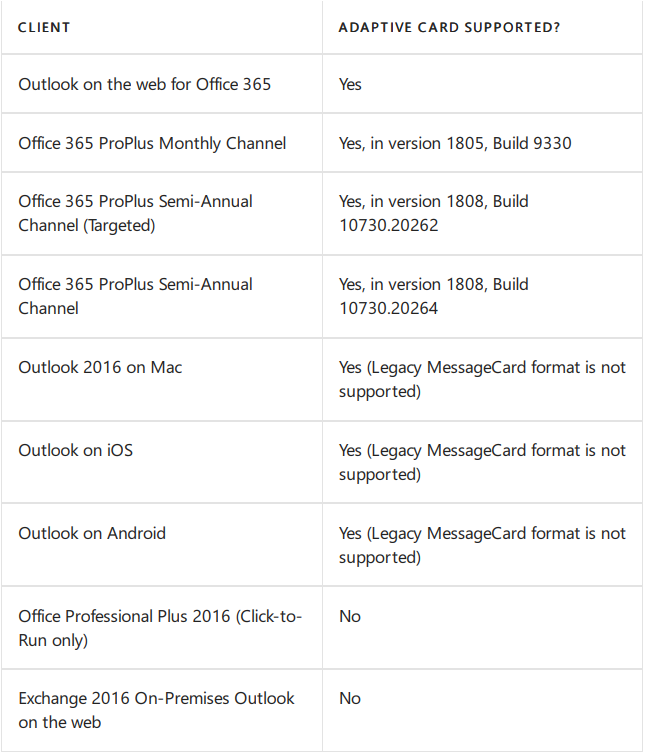 ​