In-product Integrations
With Timesheet's integration with the Attendance mo dule,the hours logged on Timesheets can be converted as attendance entries for the day
This means that the presence of your employees is notified when they start tracking time for any of the jobs that have been added for them. This eliminates the step of doing a web check-in because, when the employee starts tracking time for a job, it means that the employees has checked-in for the day.
To enable integration of Timesheets with your attendance module:
From your home page, go to Timesheets > Settings
Under Attendance Integration Settings, Enable the option 'Push Timer Entries to Attendance'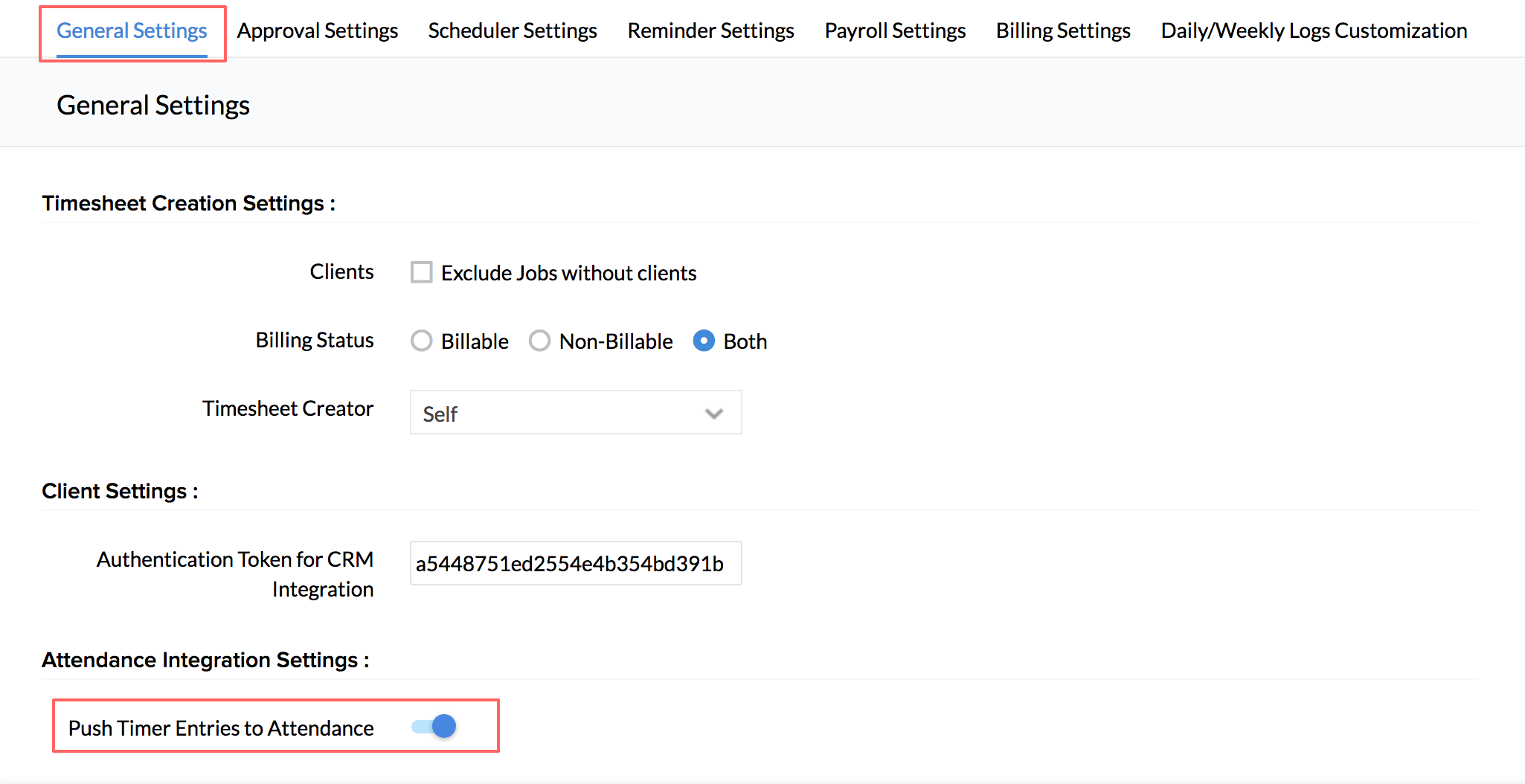 Note: This option works only for Time logged using timers.
With Timesheet's integration with the Performance m odule,you can track the number of hours of work done by an employee on a particular goal.
While adding goals for your employees in Performance module, you will be able to add new jobs and track time for them using Timesheets. You can also tag existing jobs to goals and track time for each job added under a goal. Follow the steps given below to track time for jobs added.
From your home screen, go to Performance > My Review > Add Goal
Enter necessary details and get the goal added
You will see the goals listed under My Review > Goals
Click on the add symbol under the Jobs column

Click on Add job to add a new job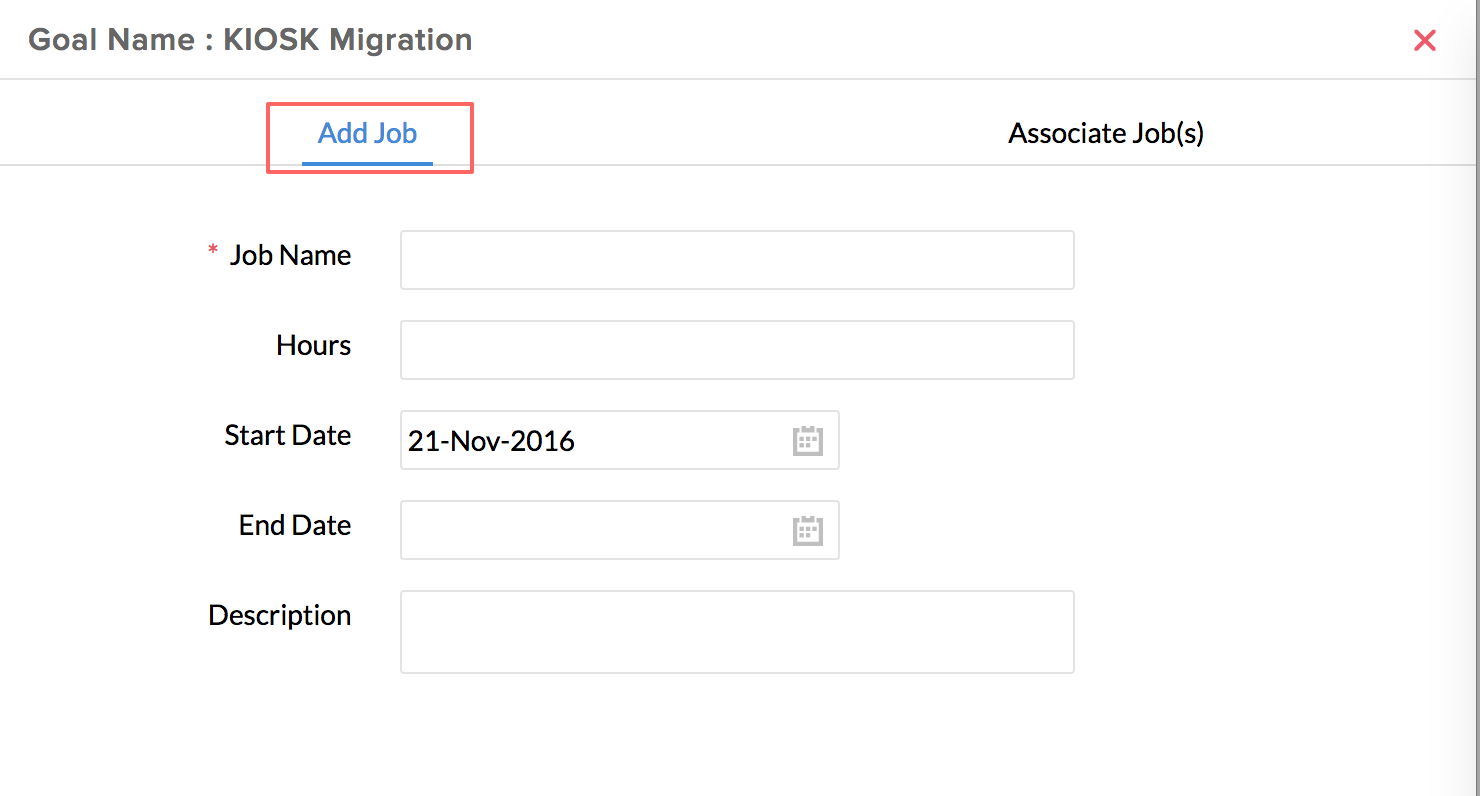 Enter other details like job name, Hours, Start date, End date etc
Click Submit
Click Associate Jobs to link an existing job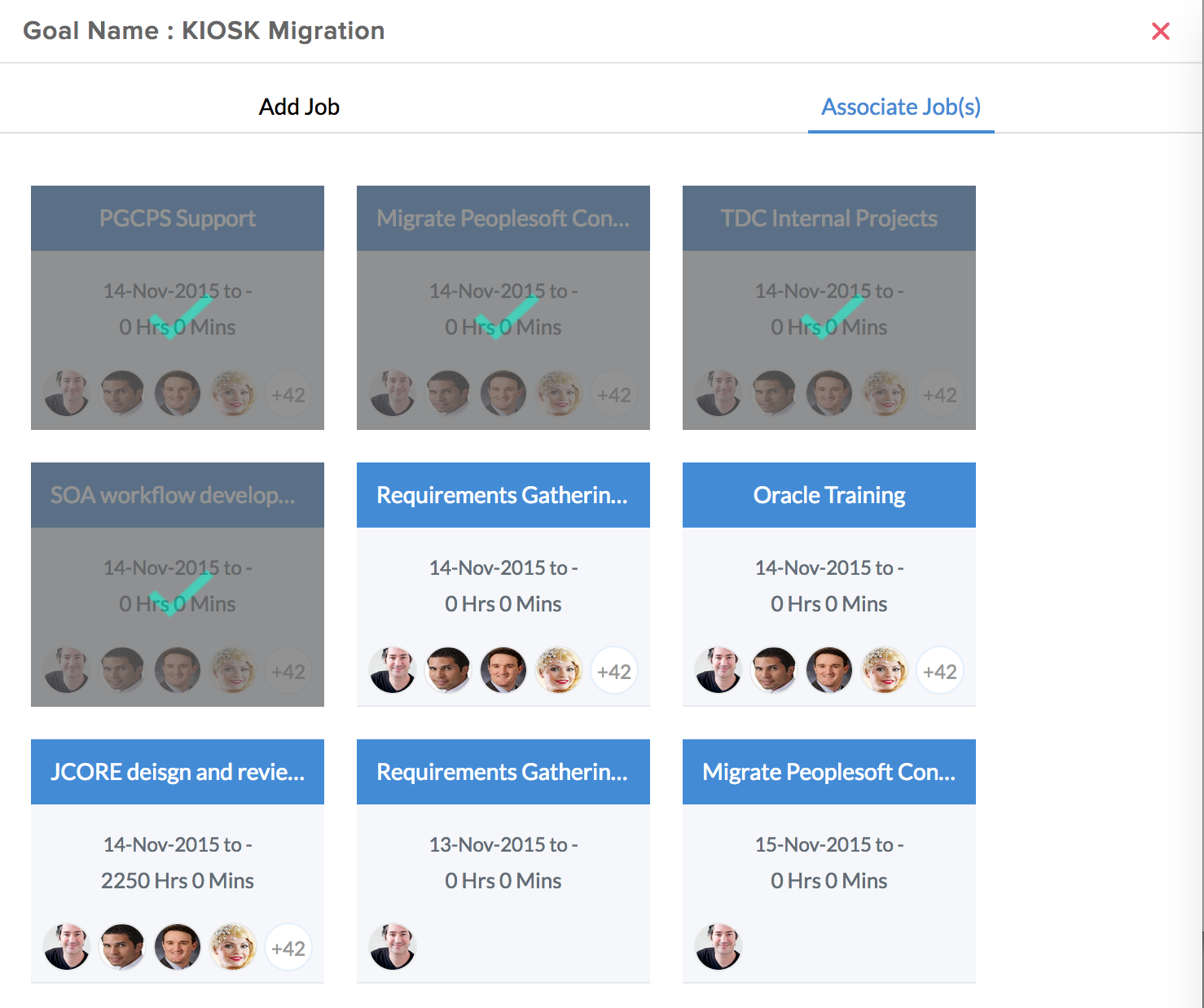 Select the jobs that should be associated and click Submit