Goals:
Adding and tracking goals can go a long way in measuring performance. Follow the steps given below to add goals.
From your home page, go to Performance > Team Mates
Under Peers view, use the filter to search for employees based on Manager's name
Click on the employee name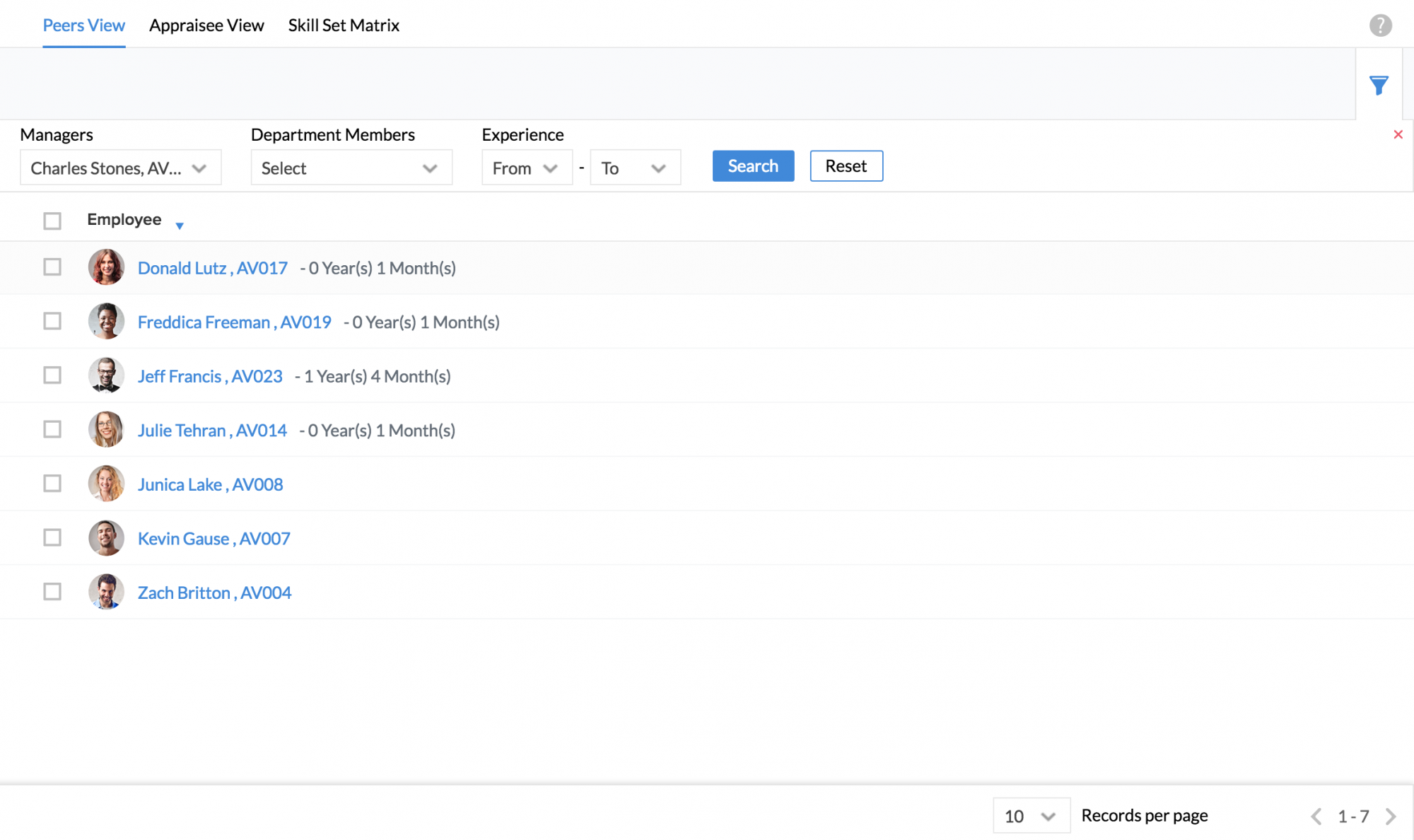 Go to Goals > Add Goal
Enter the required details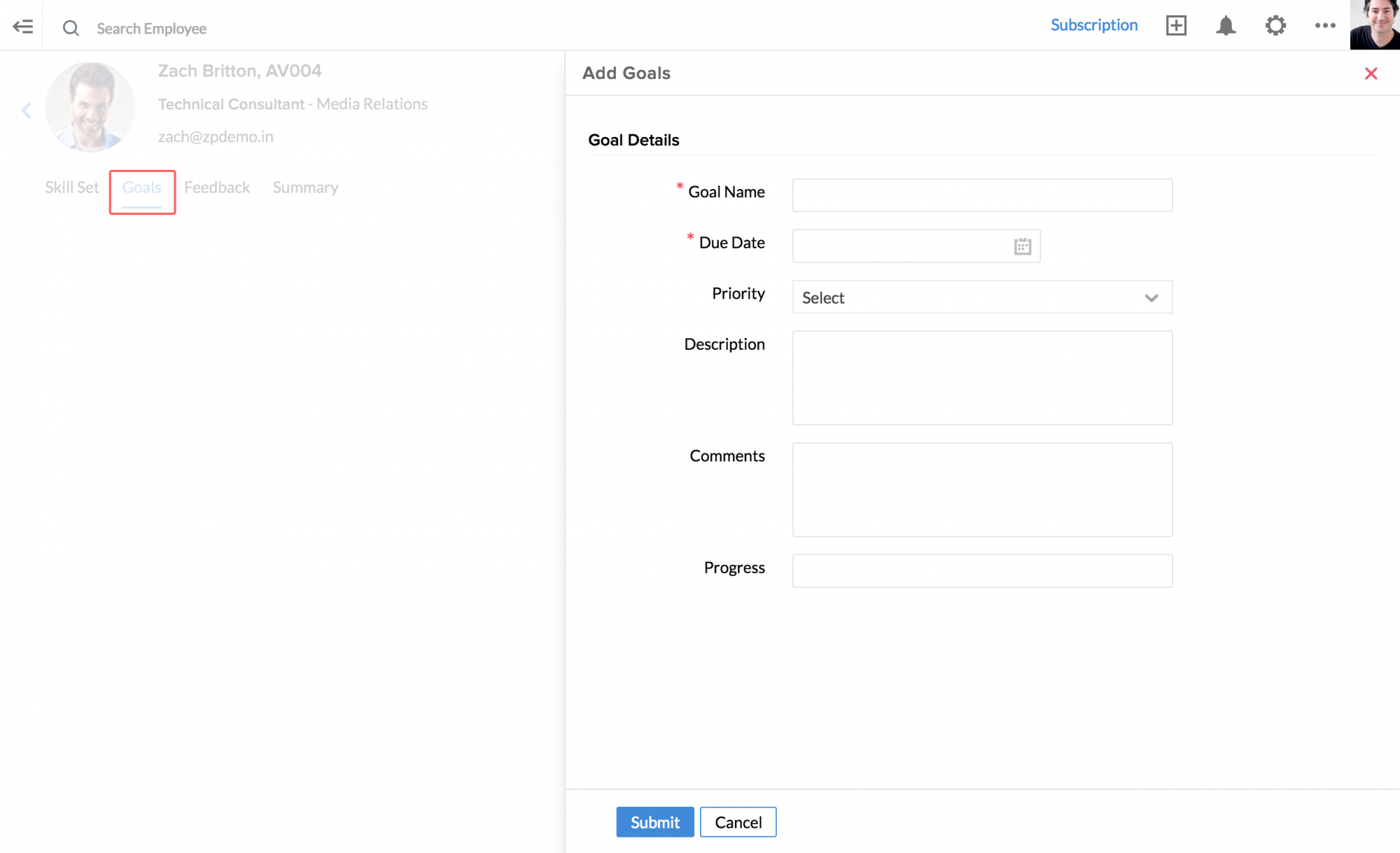 Apart from the administrator, goals can also be added by employees by going to Self Service > Goals > Add Goal.
Usually, the permissions are enabled for Reporting Managers to access the Goals of their sub ordinates. However, in cases where you have a mentor who you would like to handle the Goals module of sub ordinates, you can assign special permissions for them. In your employee form you can create a look up field called 'Appraisee' and assign permissions for this field. Follow the steps given below to do this.
From your home page, go to Performance > Settings > General Settings
Under 'Goals Module Access', check the box 'Enable Module Access'
Under 'Select form field', select the look up field that you have created in your employee form. For example, select 'Mentor' so that goals module access will be enabled for the respective mentor.

The field 'Mentor' is nothing but a look up field, which will have the values imported from the Employee form and the Employee ID field.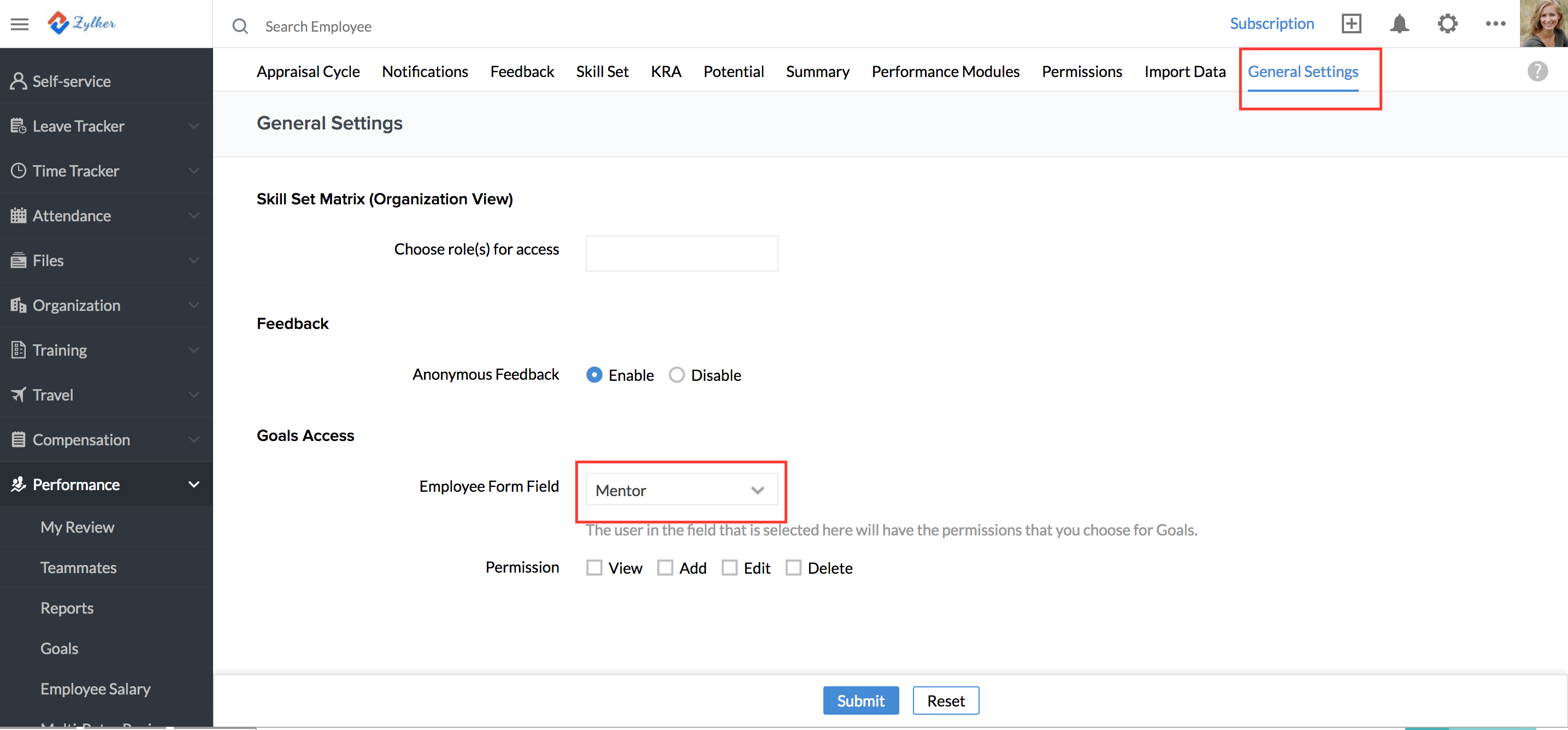 Under 'Permissions', select the type of permission that you would like to set
Click Submit
Note: In the Employee form of each employee, the field 'Mentor' should be filled with the respective Mentor's name.
Depending on the permission that you have set, the Mentor who is chosen in the Employee form for each employee form will have access for the Goals module.
Defining goals helps you measure performance better. The goals that are added can be linked with the jobs that are already created in Time Tracker. 

Click on Jobs of the desired role to either add a new job for the goal or to associate existing jobs. By doing this, you can track the number of hours worked on each goal.