Email Templates
An email template is used while configuring email notifications. For eg. For standard notification emails like approval notifications, you can create a standard email template beforehand and select it directly while configuring approvals.
When a request for leave is submitted, you will have the need for standard templates to be used for notifications. This is a one-time configuration which can be used based on the corresponding employee's details.
To create template:
From Home, go to

Settings (gear icon) > Templates > email template > Add Template
Enter Form name, template name etc
Using the available merge fields, create a message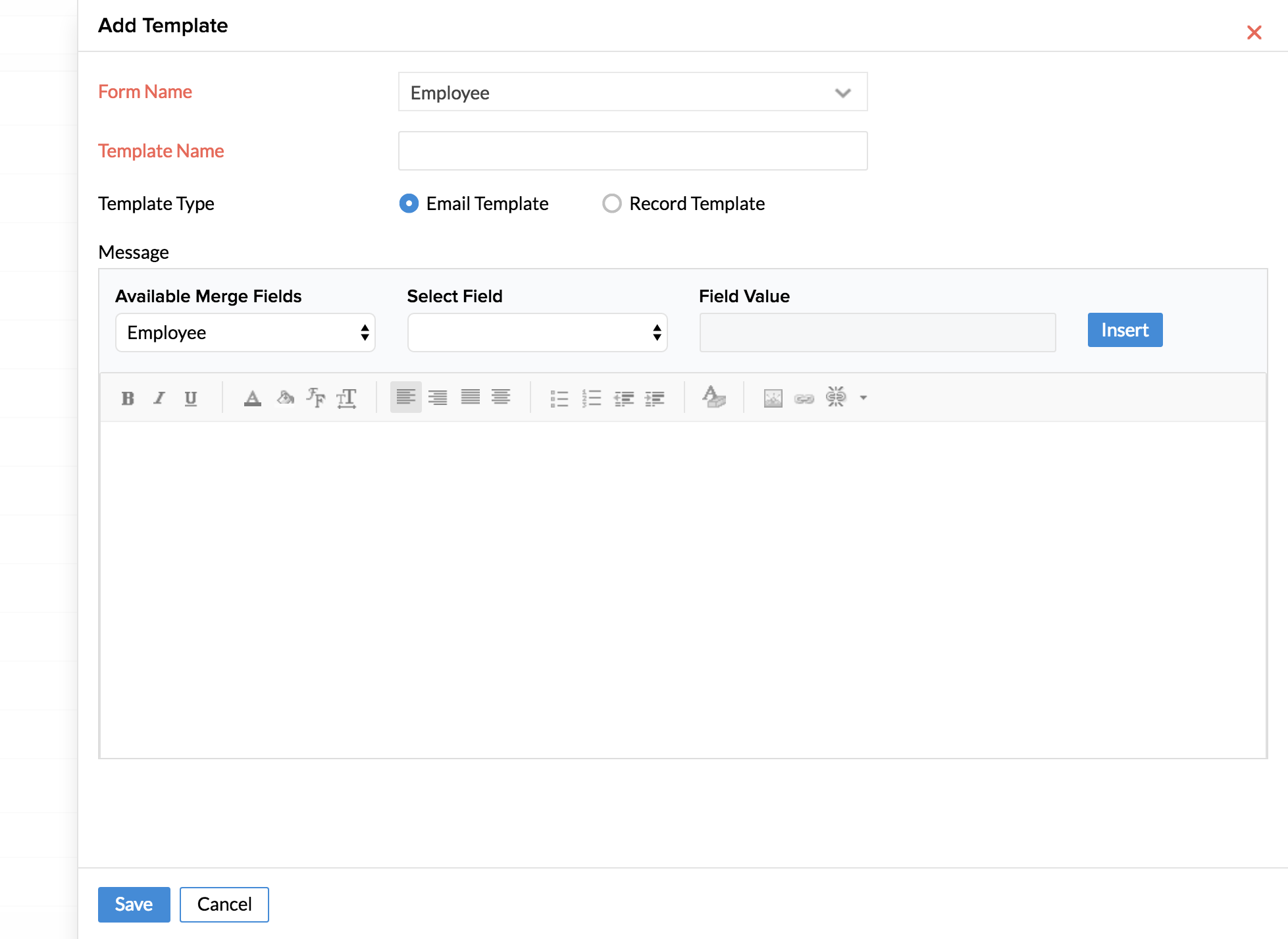 Once a template is created, you can edit it anytime in future.
From your home page

, go to

Settings (gear icon) > Templates
Click Email template or Record template based on the template that you would like to edit

Hover your mouse over the form name and click the Edit icon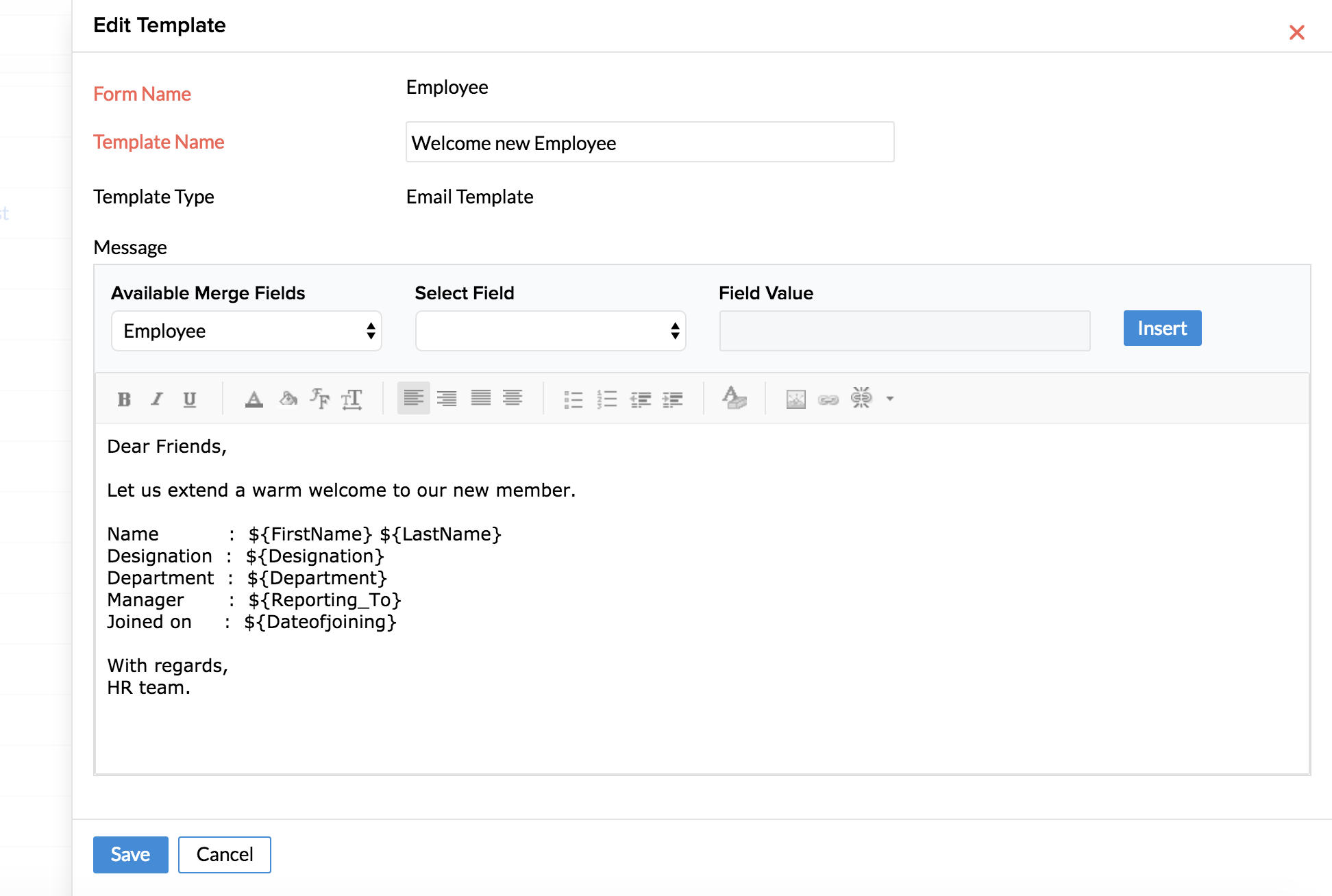 Edit the template as per your need and click Save
Clone a template is useful when you want to create a template which has similarities with an existing template. By using this option, you can copy an existing template and make the changes that you would like rather than following all the steps of creating a new template again.
To clone a Template:
From your home page

, go to

Settings (Gear icon) > Templates
Hover the mouse over the email template or record template that needs to be cloned
Click the clone icon and make the necessary changes to the existing template

Save the Template under a different name and click Save