Mail Alerts
With the help of mail alerts, get instant alert notifications about the changes made to your organizational account. As Zoho people supports multiple administrators, any administrator in the organization has the privilege to add/edit/delete/approve/reject a record. Since it is not possible to know who made changes to what, we have made it easier for you to get notified via email instantly.
You can configure mail alerts for the Employee form and notify your employees when you add a new record. For example, when you add a new employee record so that your employees will be notified that a new employee has joined the organization.
Click Settings > Actions under Automation > Add Mail Alert from Mail Alerts tab
Select the respective Form Name from the drop-down list for which the email alert is to be configured
Provide Name of the Mail Alert
Select From from the drop-down list
Add To, Cc, Bcc recipients. (Users, Roles, Departments, Groups, Locations, and Form Fields can be selected as recipients.)
Add mail Subject
Click Create Templates in Email Template 
Configure the email message using Available Merge Fields, Select Field, and Field Value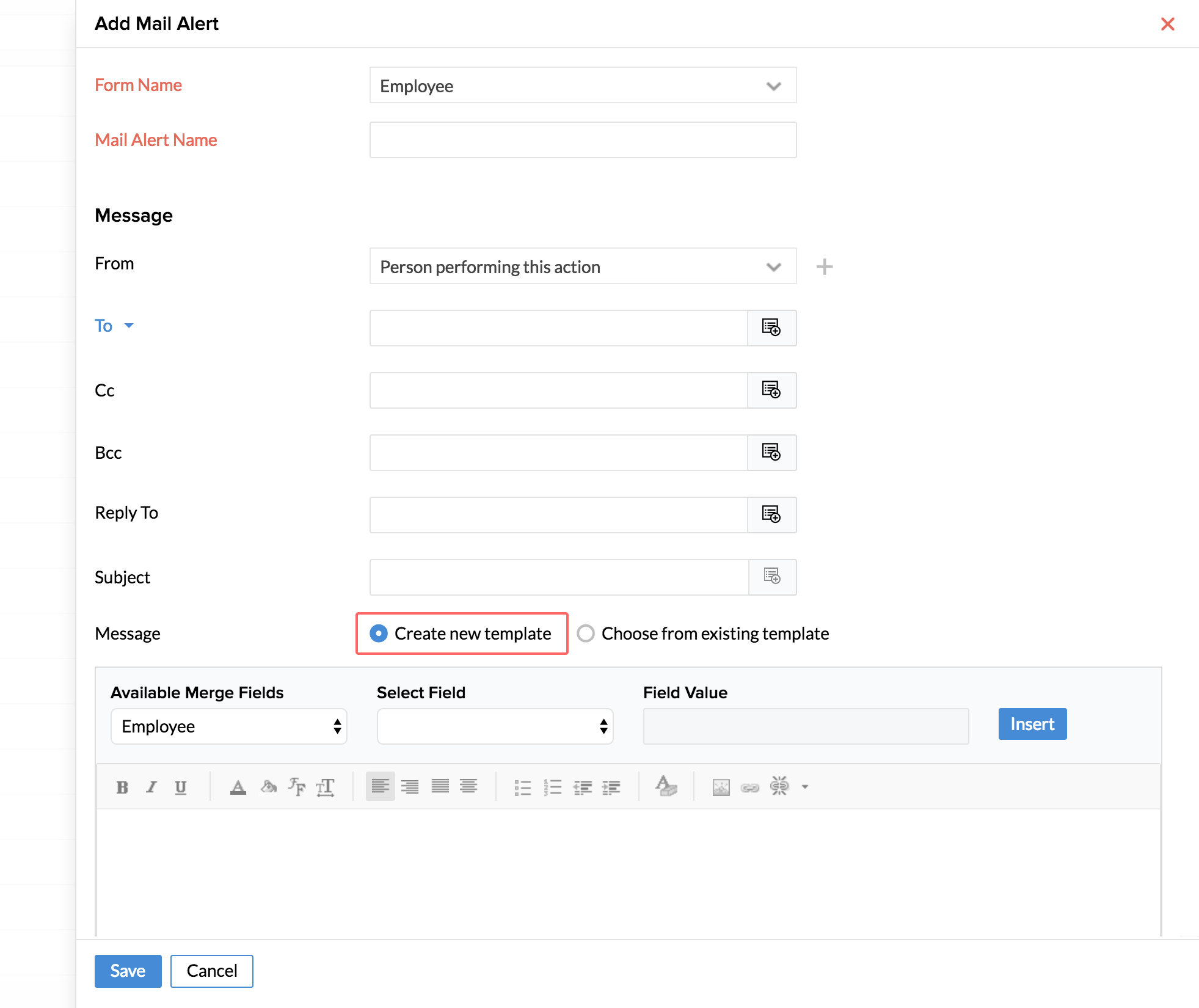 9. Click Save
After configuring a template for the mail alert, you need to associate the mail alert to the workflow for the mail alert to get triggered. Learn More
You can control which and what type of notifications you would want to receive by simply setting up criteria in the workflow.
Click Settings > Workflow under Automation
Select the workflow that you want to enable/disable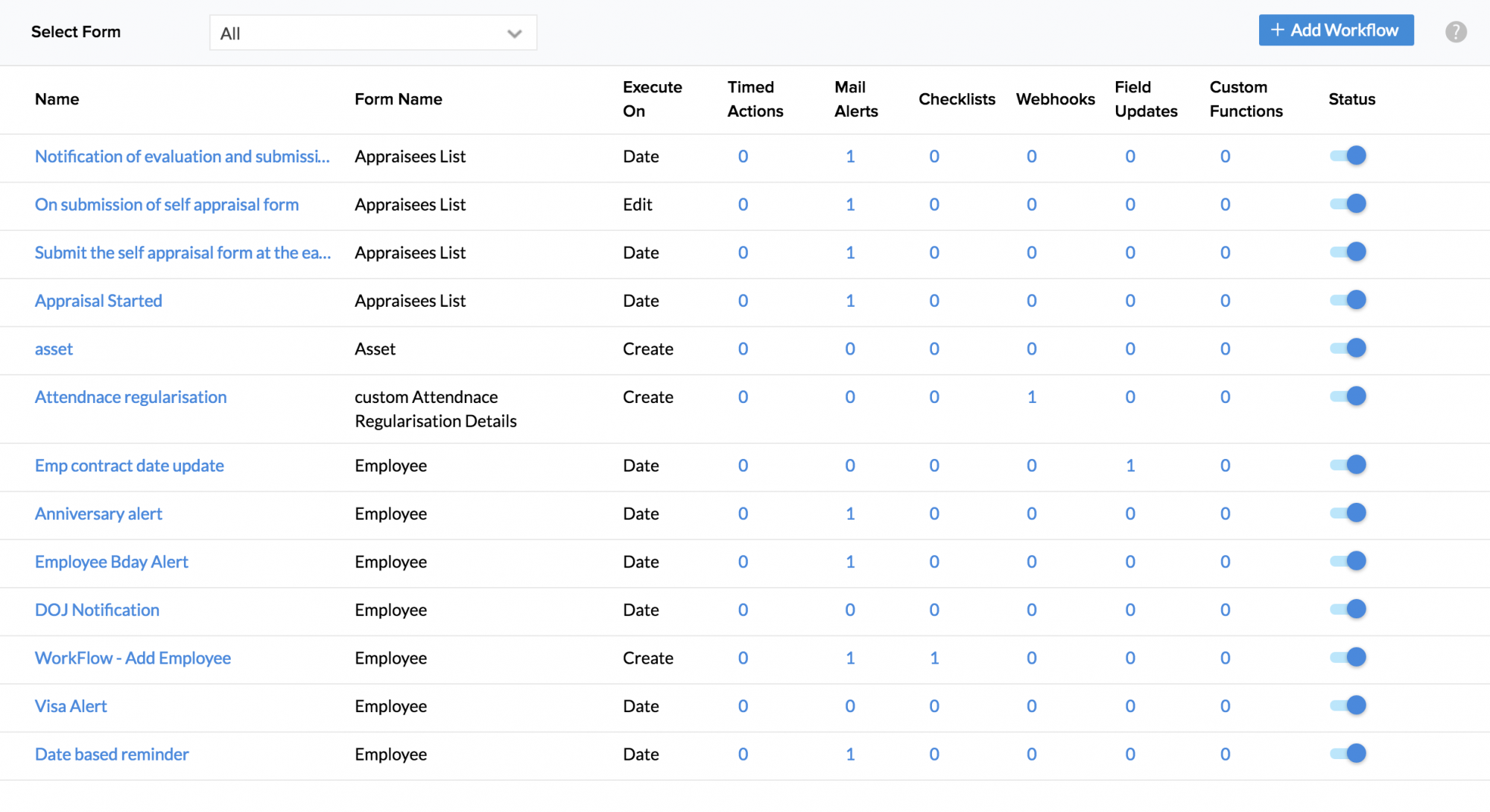 4.Enable/disable the status tab
Note:
Since the status of the checklist, mail alert, and webhooks are associated with the workflow, disabling/enabling a workflow process will trigger/deactivate all the processes that are associated with the workflow. However, you have the option to remove only a particular process, for example, you can remove only the Mail Alert from the trigger process.
Click Settings > Actions, under Automation. Go to Mail Alerts tab (default).
The list of mail alerts will get displayed

    4. Click Edit if you want to make any changes or Delete