Streamline travel and expense management
Bolster your HR team's efficiency with smooth online expense management. Zoho People and Zoho Expense work in perfect harmony to help you gain insights into employee expenses.
Sign up for free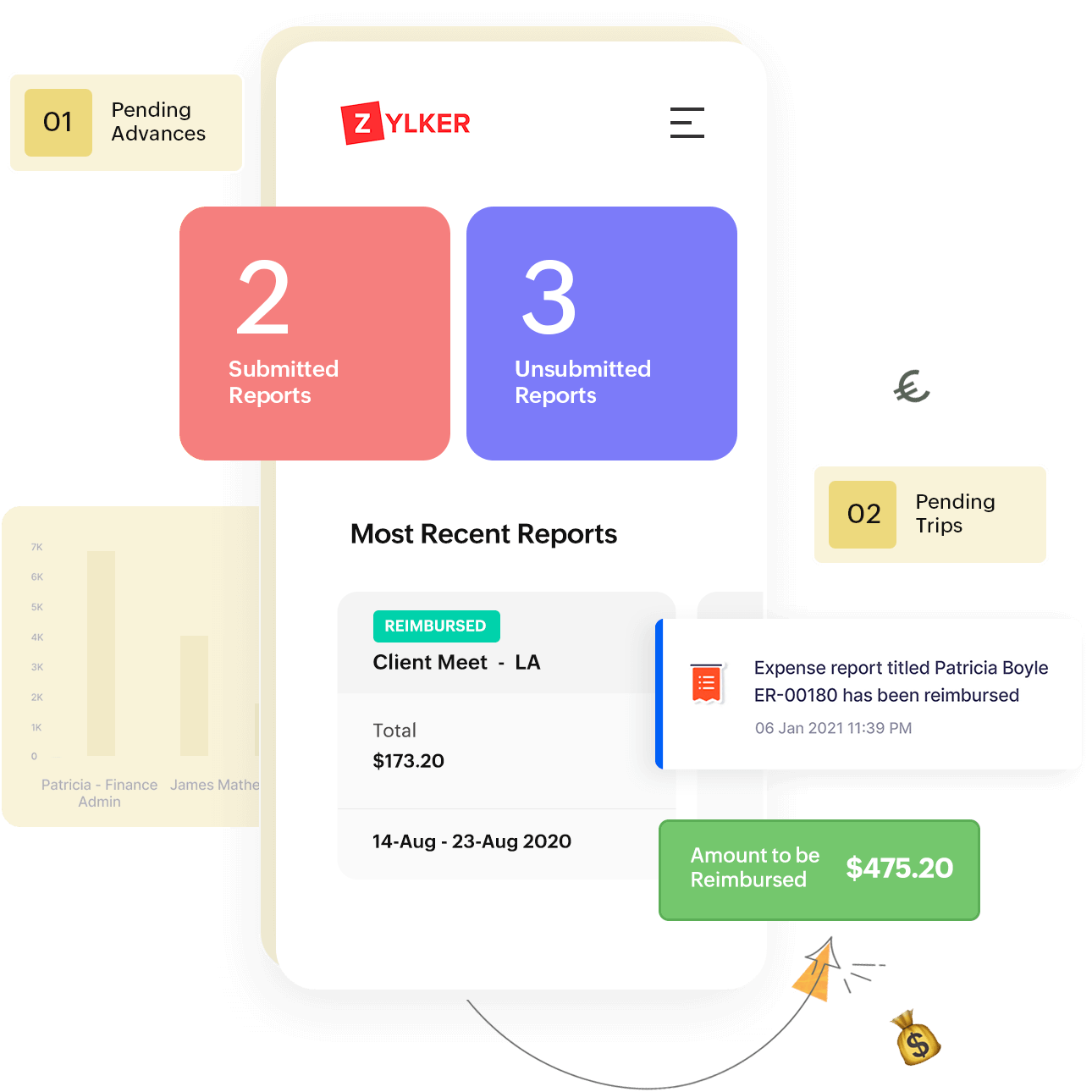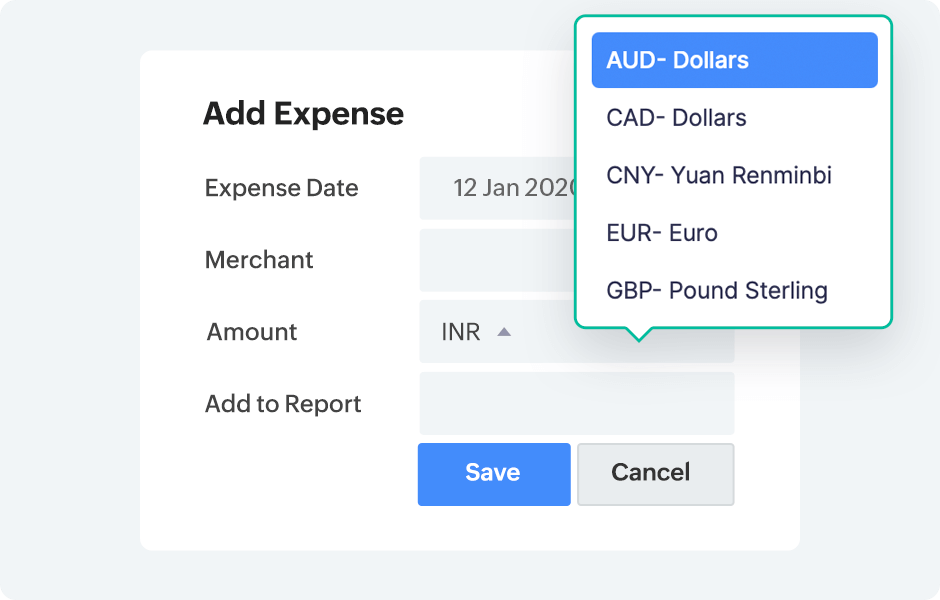 Report expenses in different currencies
Whether you have offices in different locations or your employees are travelling across the globe, Zoho Expense will empower employees to track their expenses right from their mobile devices or the web in the respective currencies making calculations error-free.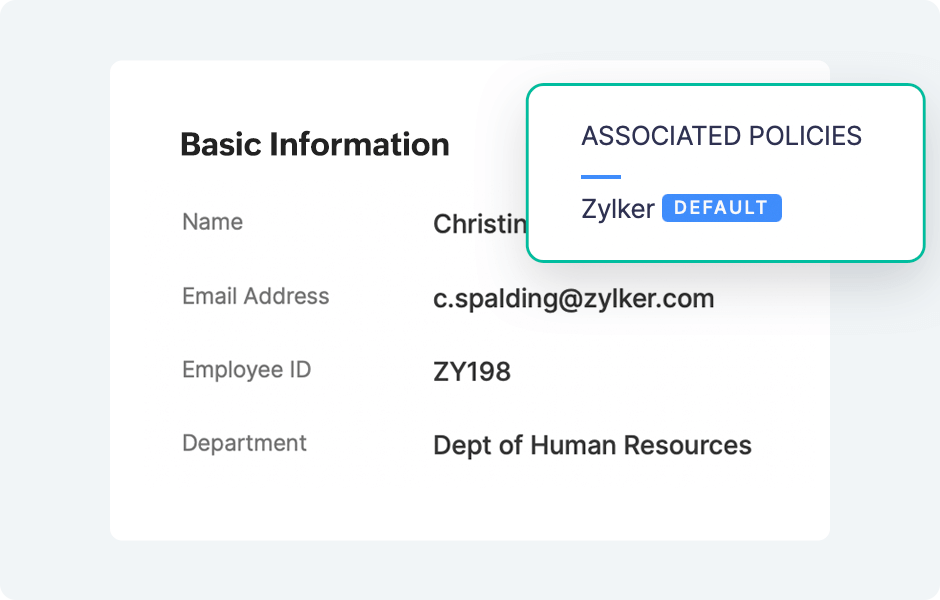 Sync your data automatically
Promoting an employee? Adding a new client to your projects? Changes made in Zoho People are automatically reflected in Zoho Expense. Enjoy real-time data sync and make sure your data is updated at all times, across all apps.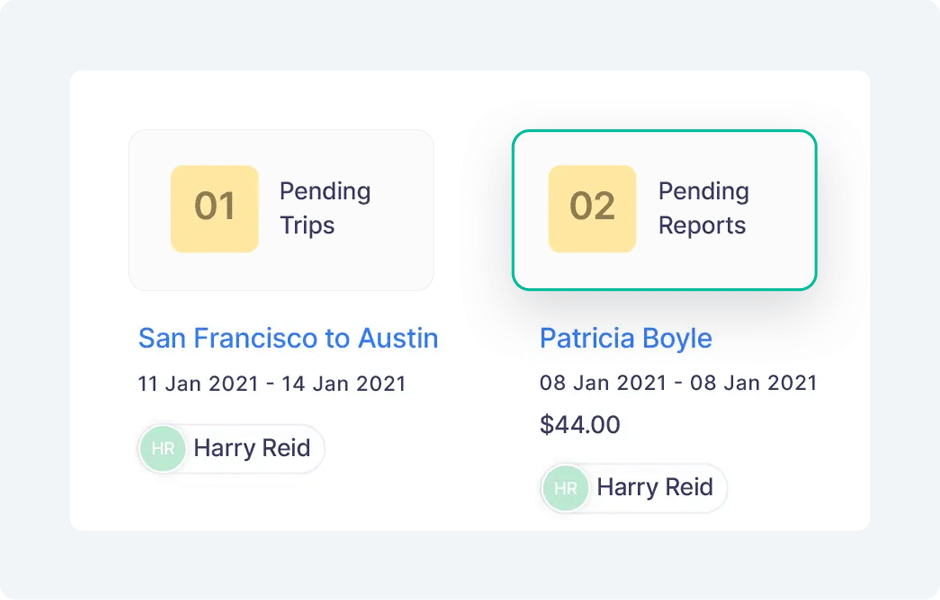 Submit your expenses to the right person
Zoho People automatically syncs an employee's reporting manager as the approver. Expense approvals are a breeze, as managers can approve or reject with just a single click.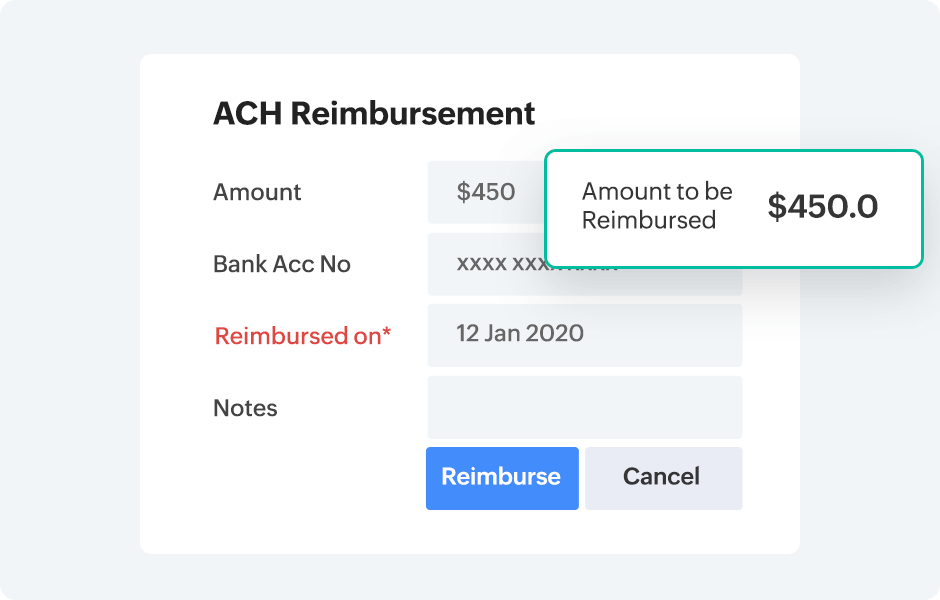 Make reimbursements without a hitch
With Zoho People's integration, all expenses--from individual employees, or entire departments--is automatically recorded. This means no more errors in your reimbursement processes.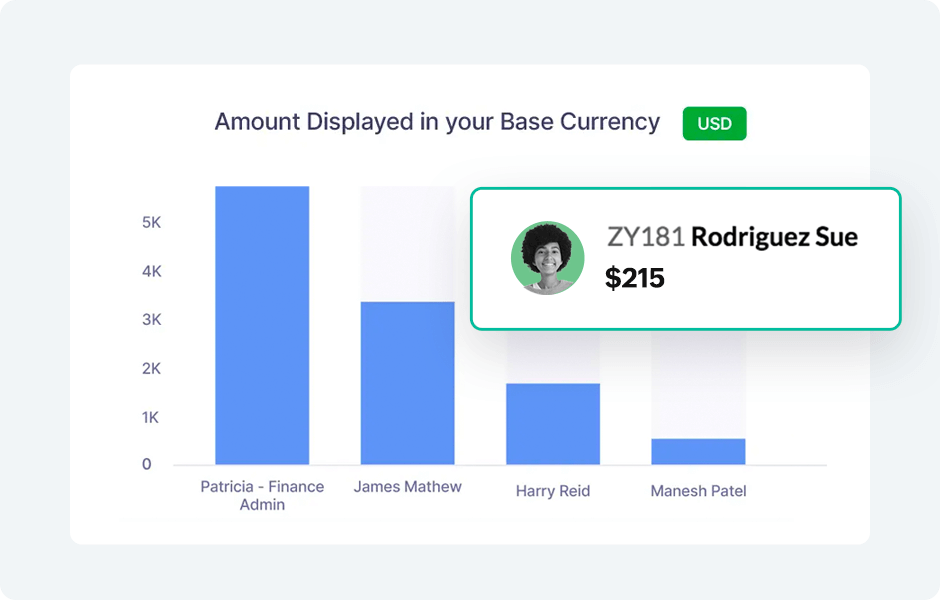 Be in the know about your expenses
Track the expenses of every employee, department, client, or project; armed with insights, make informed decisions and optimize your company's expenditures.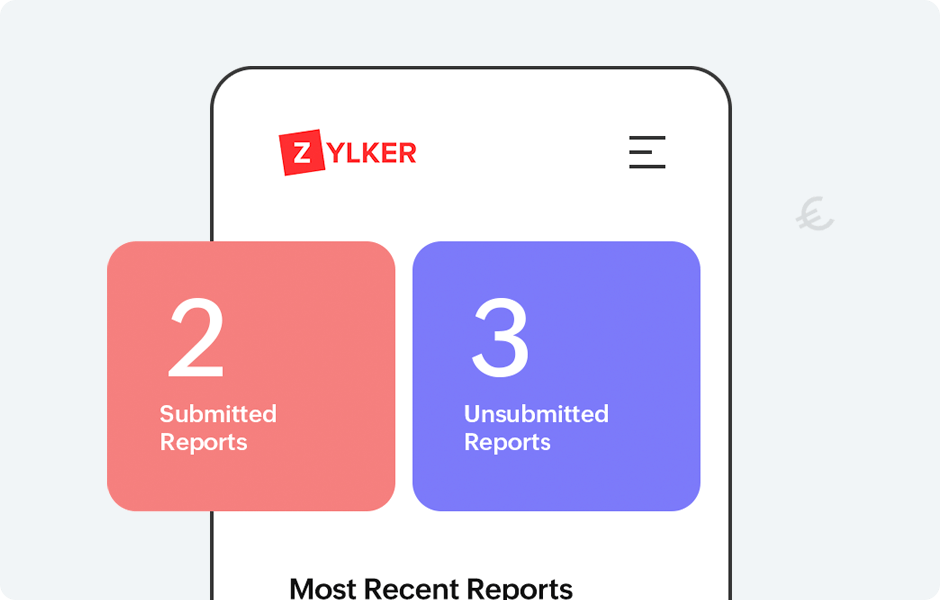 Mobile expense reporting
Employees can auto scan receipts in 10+ languages as expenses are created in a snap! It so smart that it can detect duplicates and accurately take vales even when you have multiple line items.
Experience smooth expense management with Zoho Expense and Zoho People.
Sign up for free