Set your own shifts
Get your entire organization on an attendance schedule. Just map employees to standard shift times, or to ones you've created.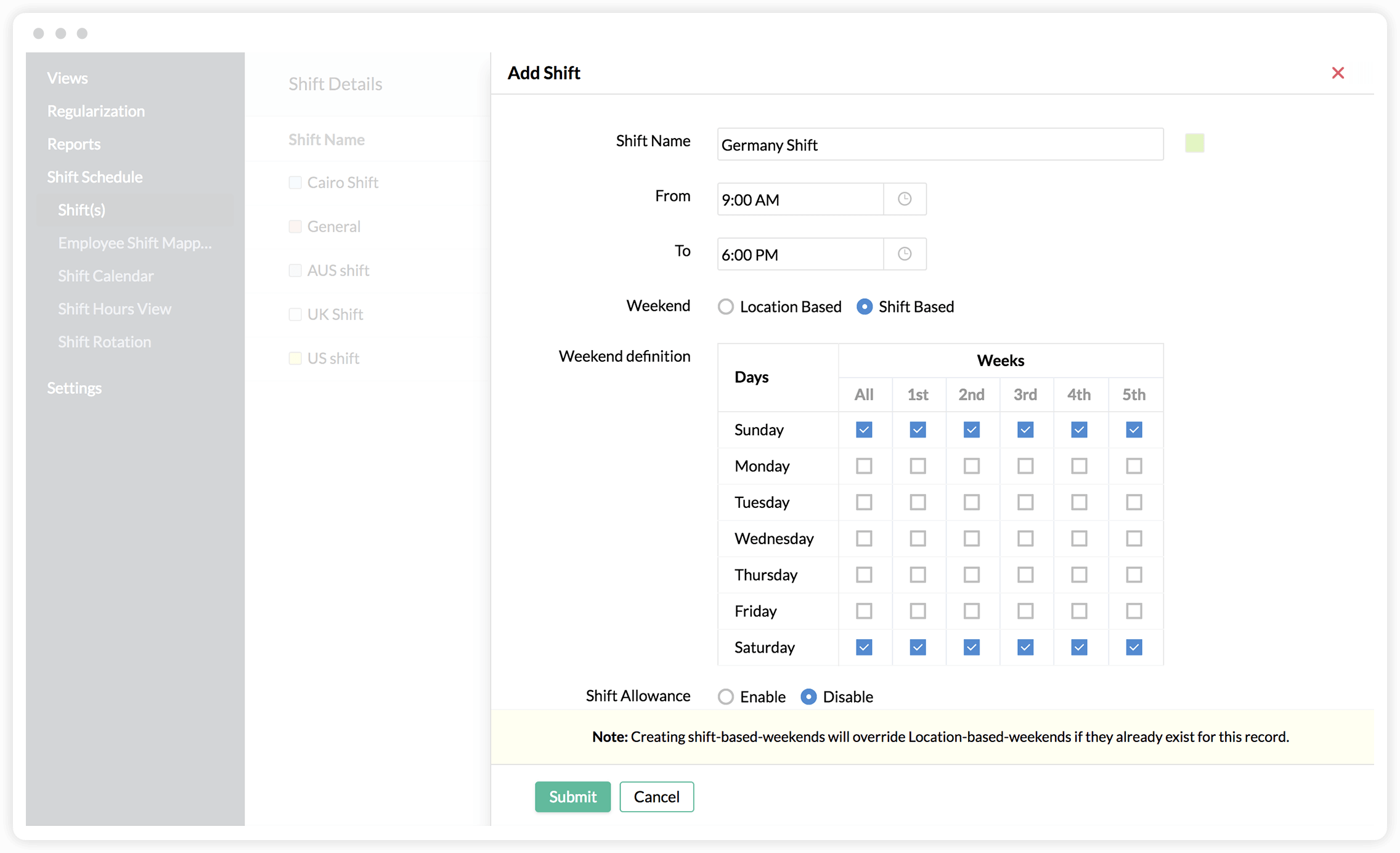 Move things around
Periodically rotate shifts with the automated scheduler. Set up a system that automatically adjusts employee schedules by roles and departments, and Zoho People will notify people about the changes in advance.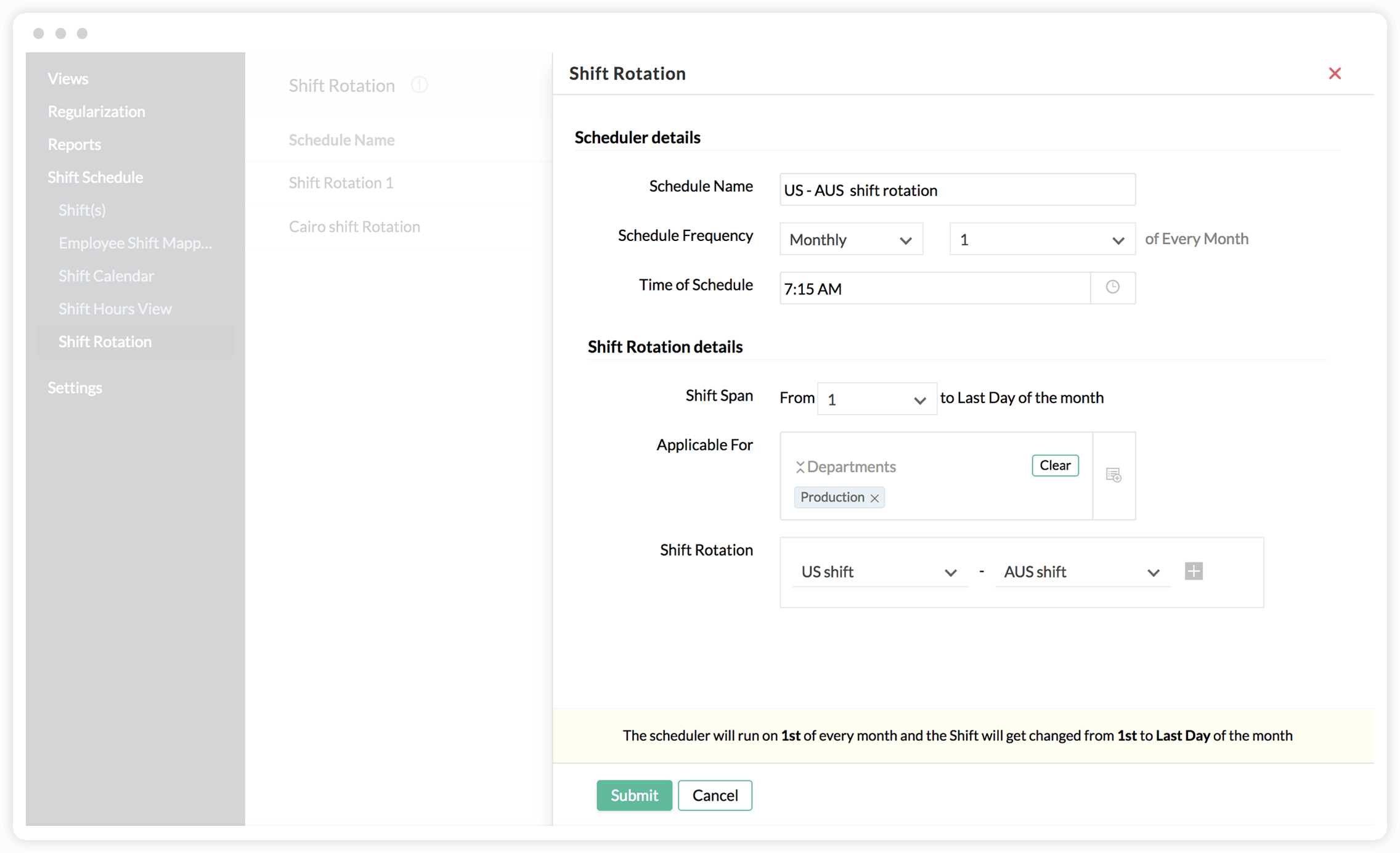 Shift allowances
Set different pay rates for the different shifts in your organization and easily consolidate the data for payroll processing.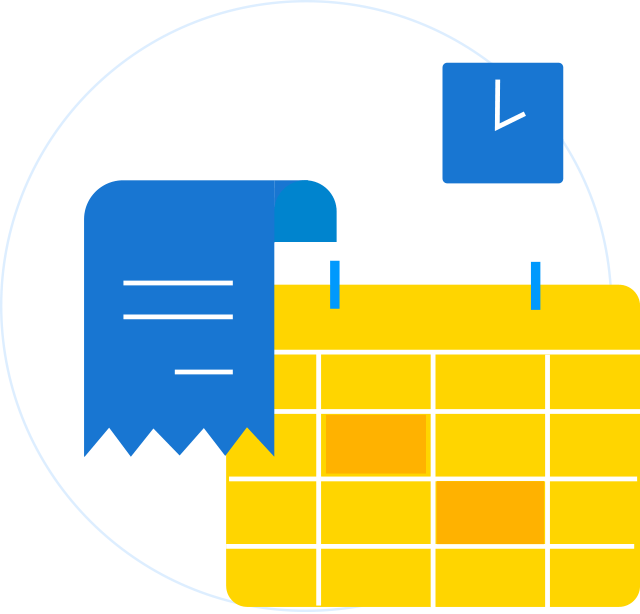 Get notified
From shift swaps to schedule changes and everything in between, the notification center will help your employees stay in the loop.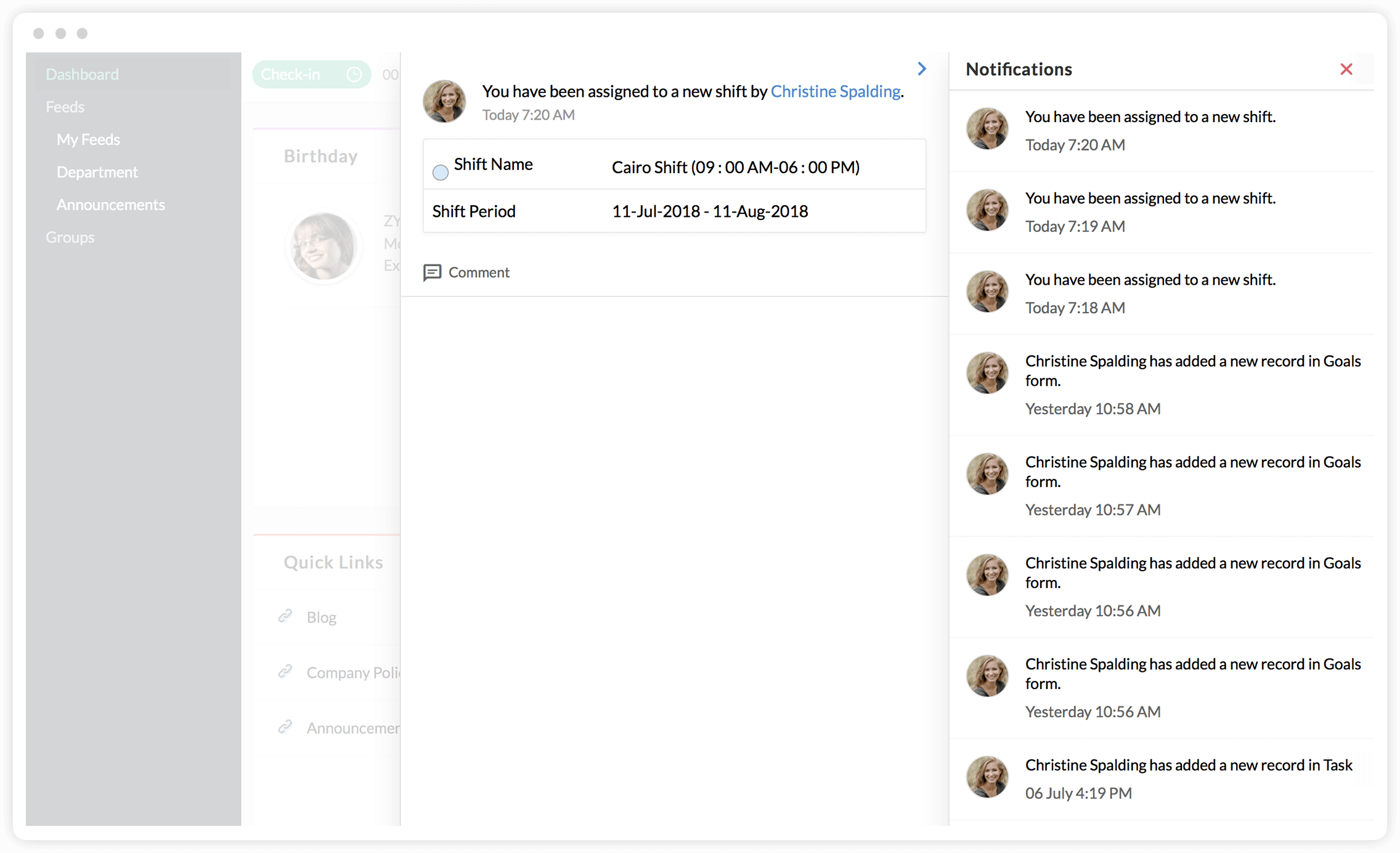 Simplify HR processes. Champion your workforce.
Get Started