Understand employees better and ace employee engagement
With evidence-based engagement surveys, Zoho People delivers instant insights that can help you craft engagement strategies that work deliver a great employee experience.
Start Free Trial
Build surveys and gather insights your way
Choose from a variety of question types
Build your survey with different types of questions, ratings, and rating scales. Create your own questions or choose from a variety of survey templates.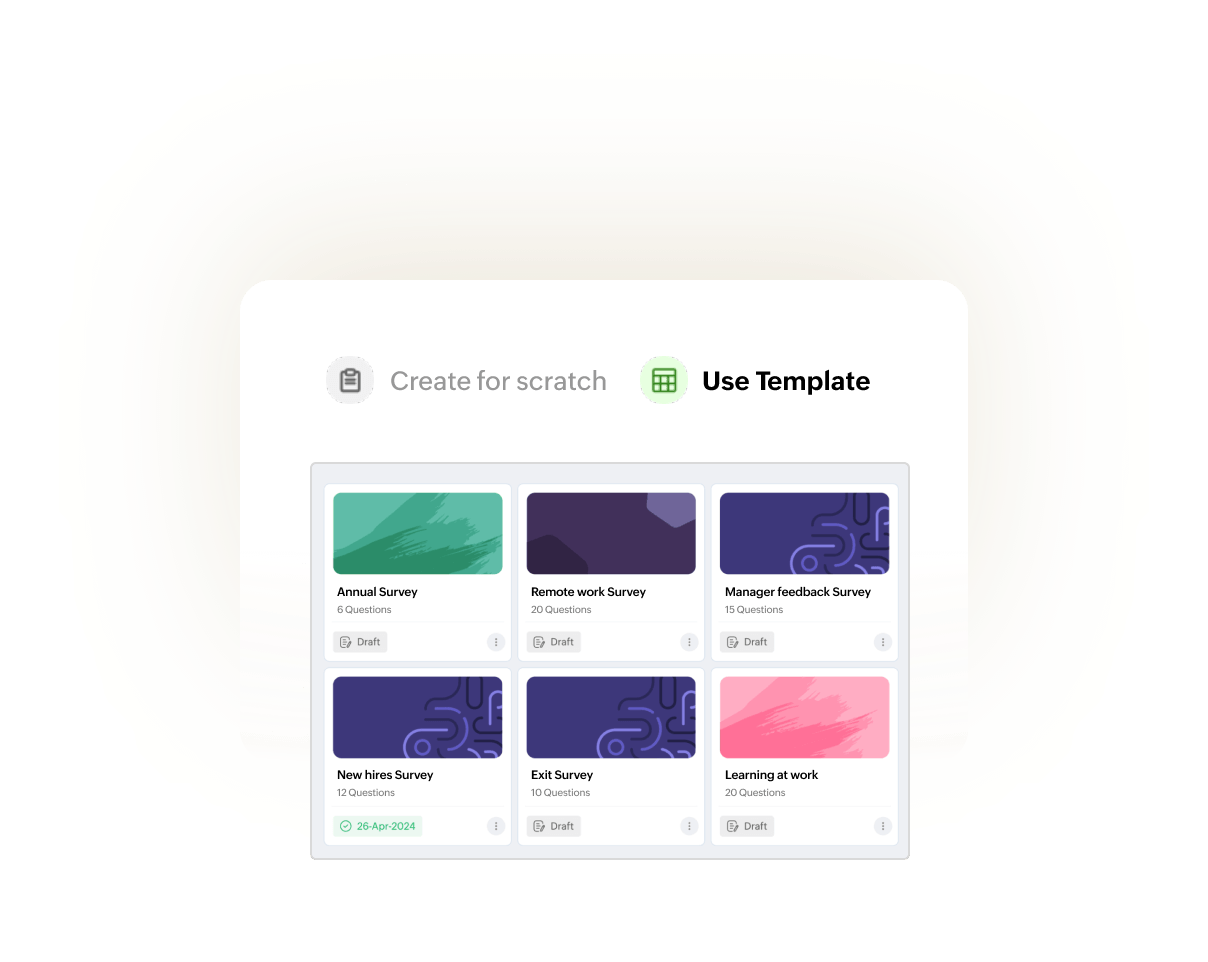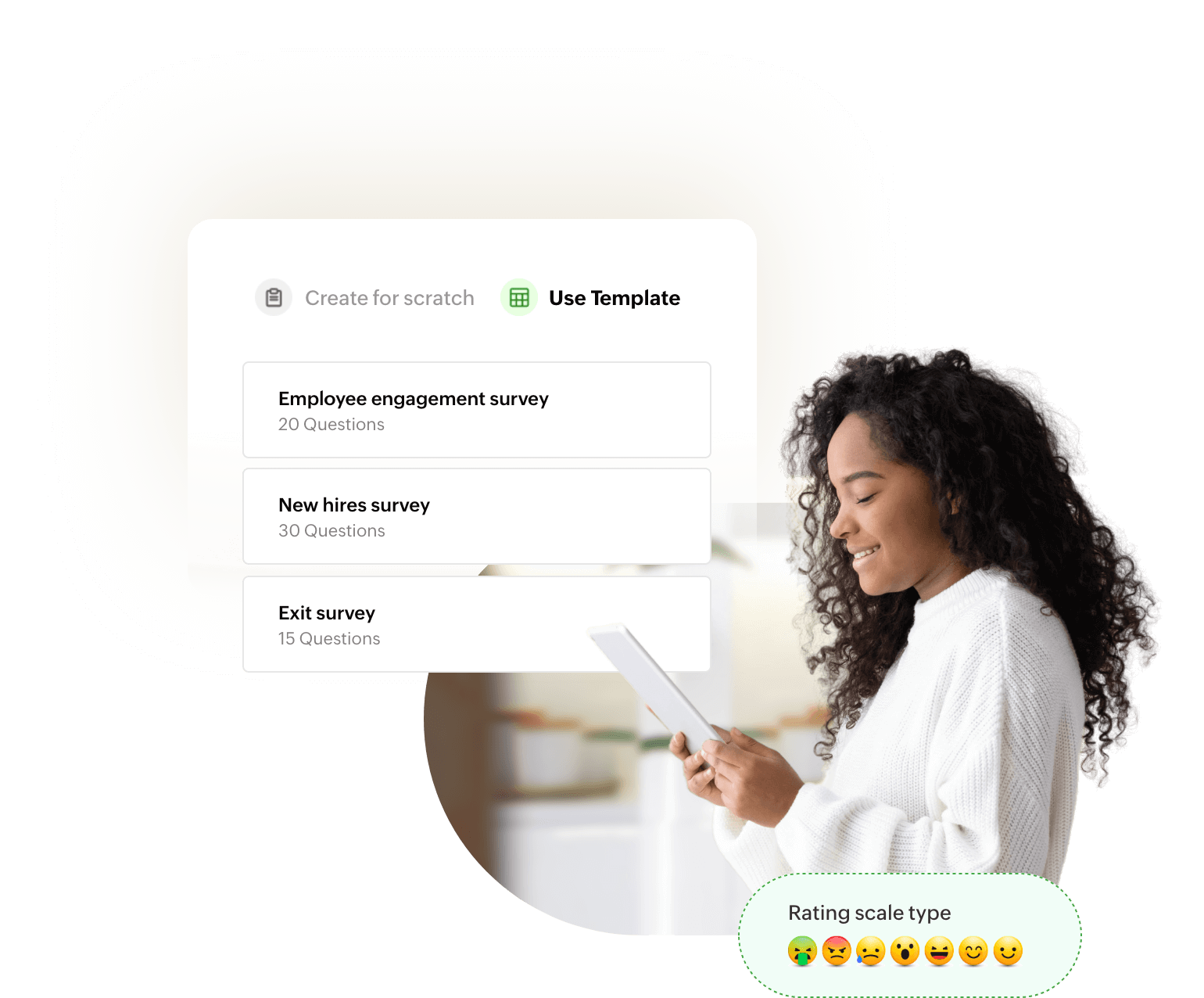 Target important topics with the right questions
Plan your engagement survey with relevant questions for different employee groups like departments, locations, role, and gender. Notify employees about surveys through email and the mobile application.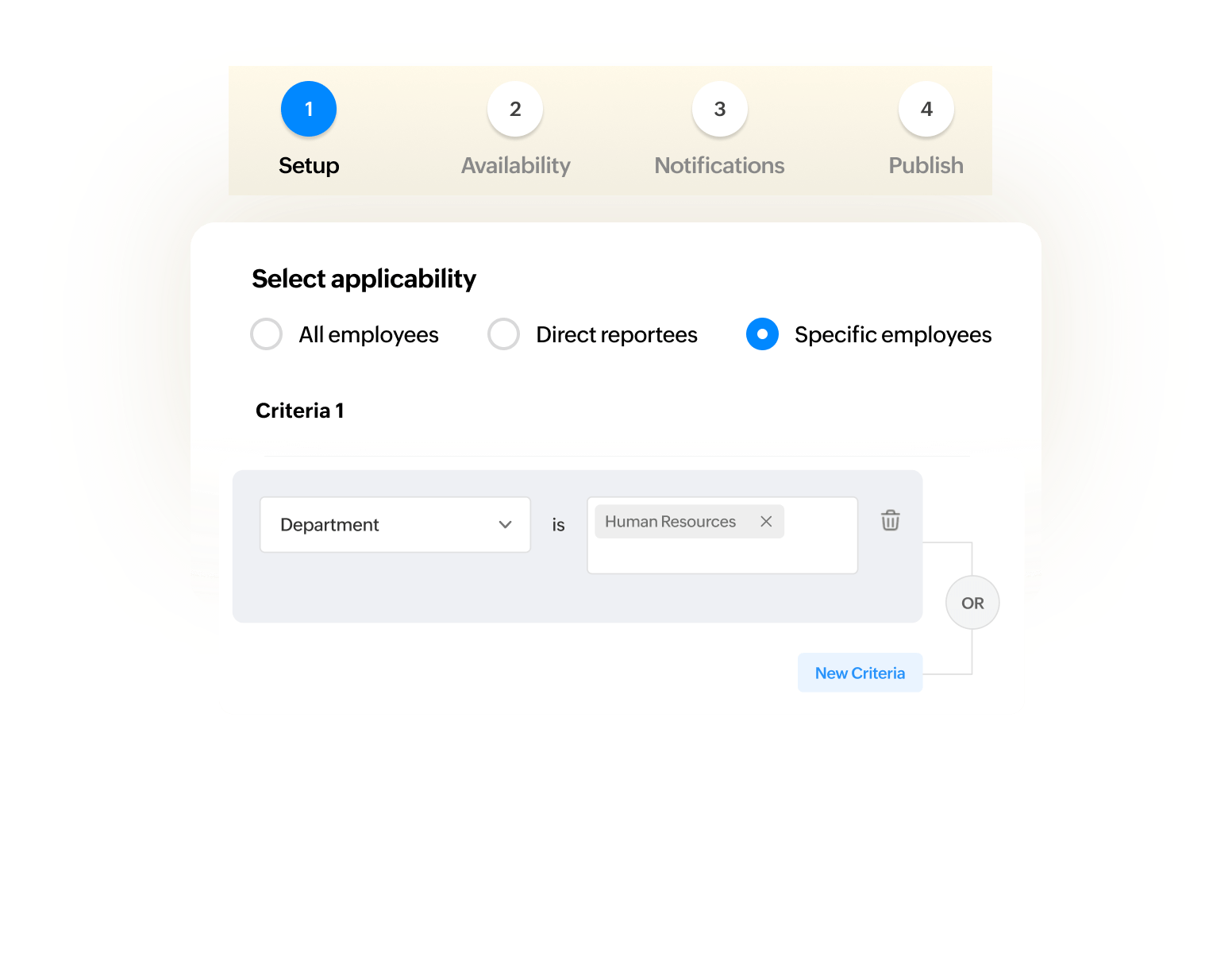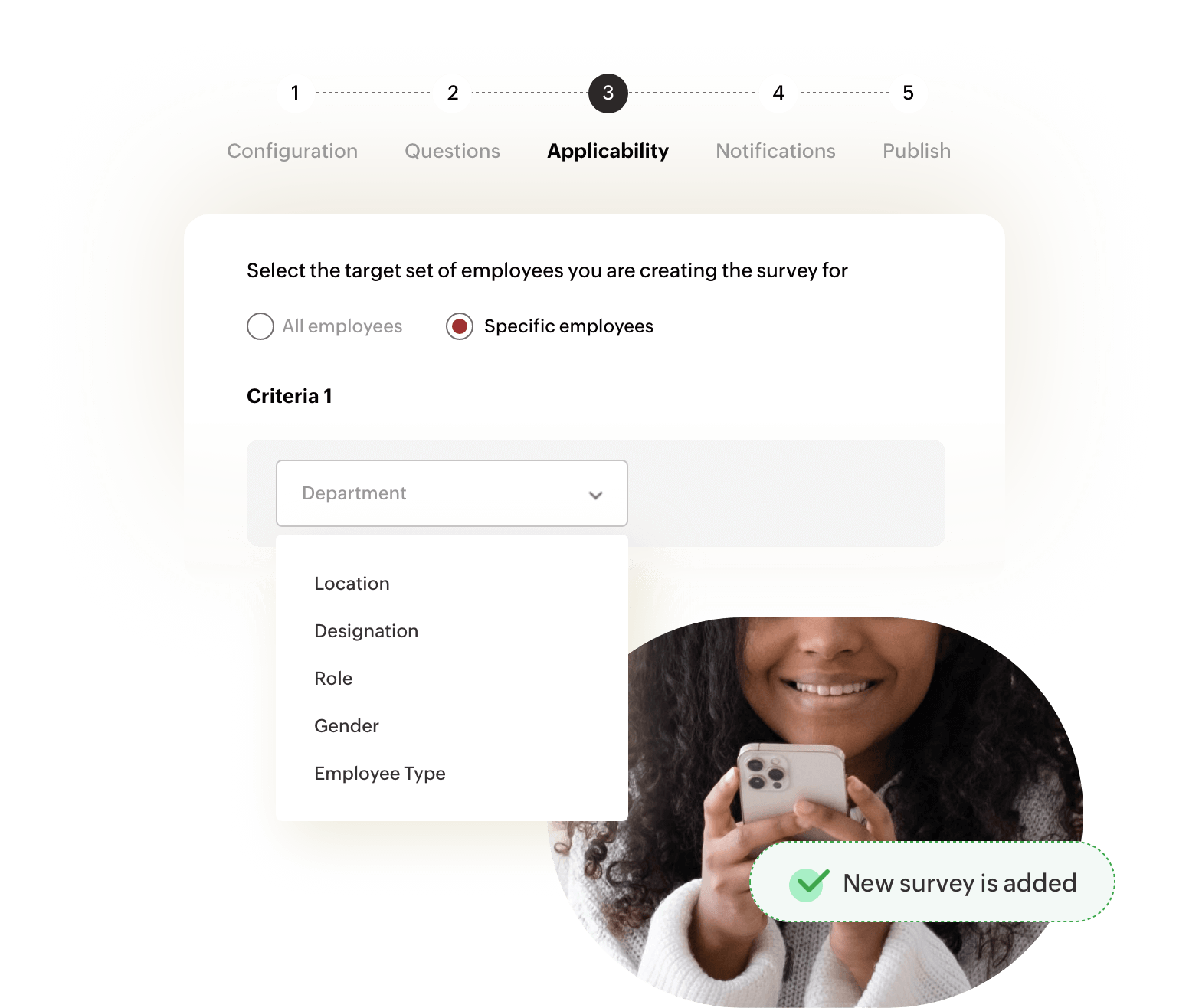 Gather accurate results with anonymity
Surveys are a great way to gather insights, but only when employees know they can express their true opinions. With Zoho People's surveys, each employee has the option to answer questions anonymously.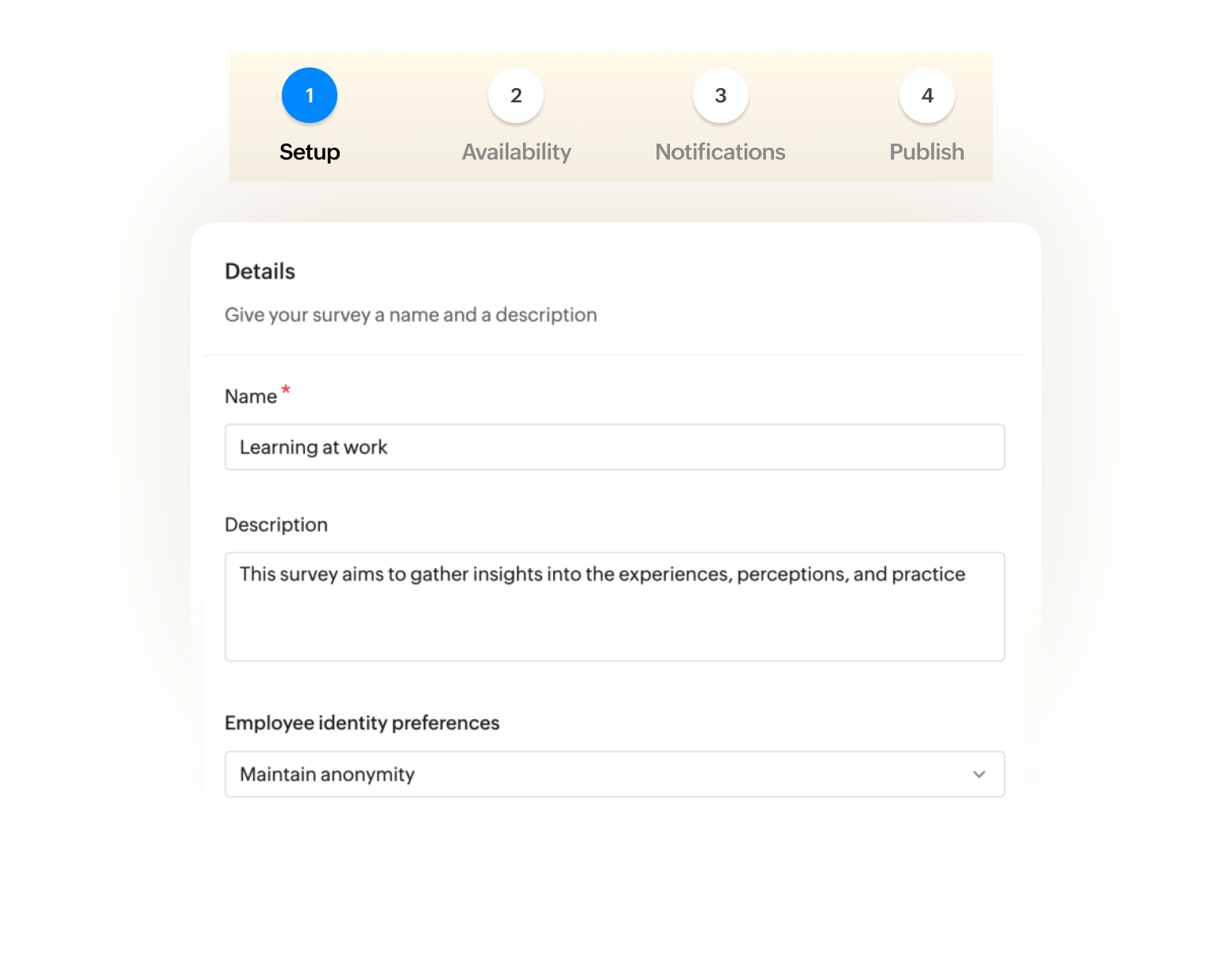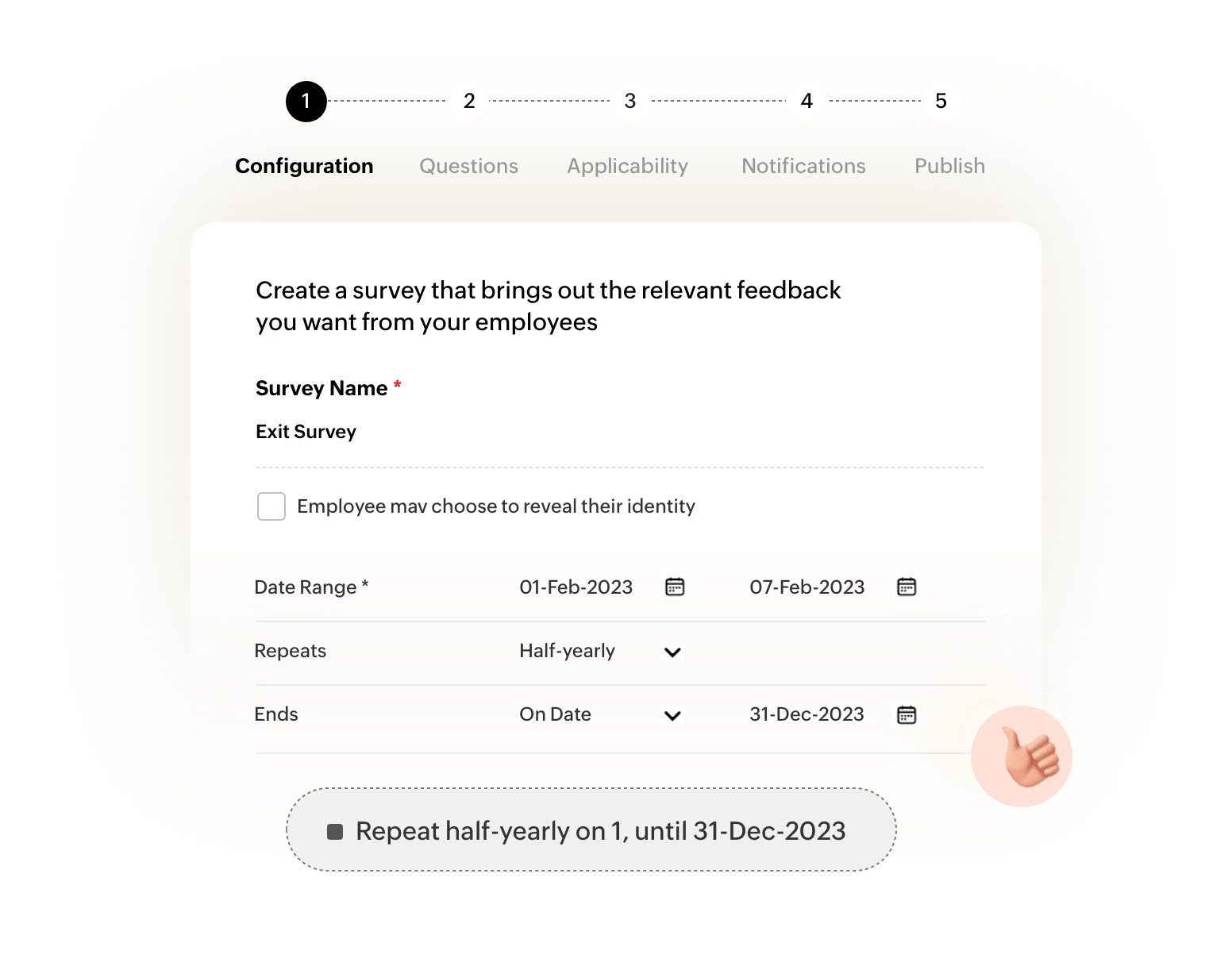 Analyze with precision
Summaries for an overall analysis
Dive deep into each question and analyze responses to discover workforce satisfaction levels.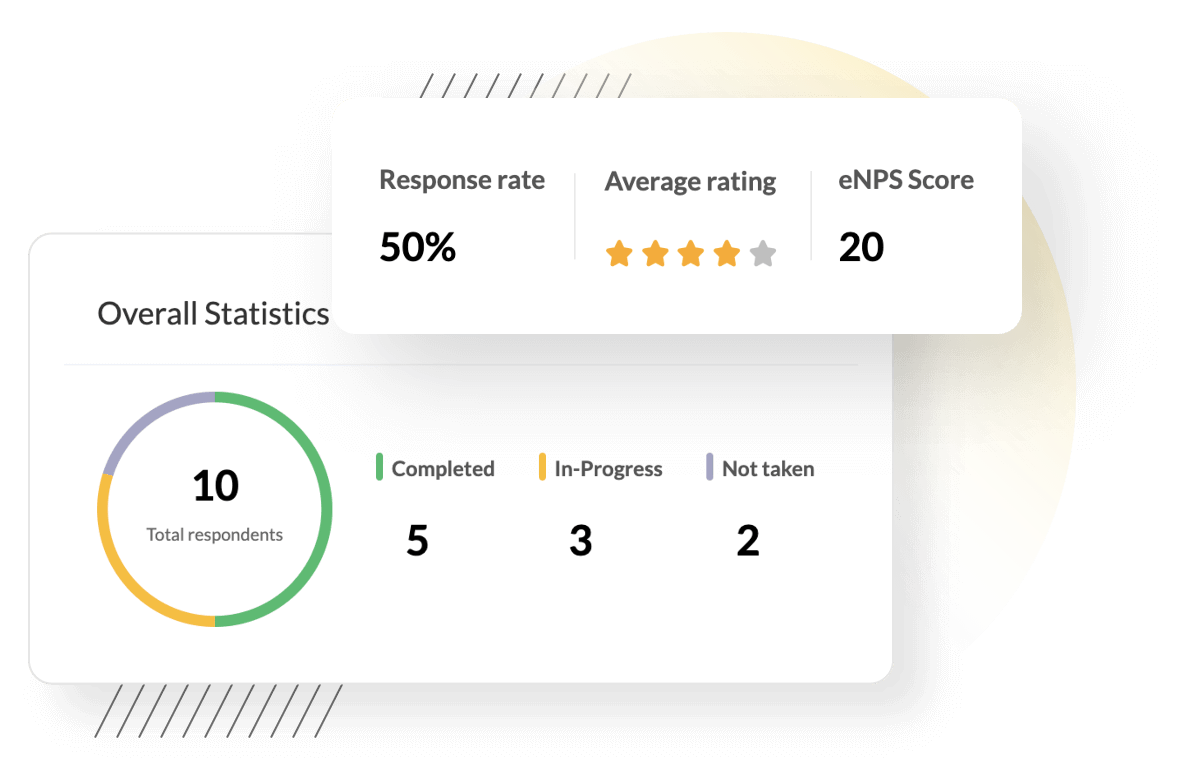 Insights that lead to action
Every question can be associated with a larger metric. For example, surveys might contain a handful of questions under the work-life balance metric. This leads to more accurate KPIs analysis and places greater focus on areas that need improvement.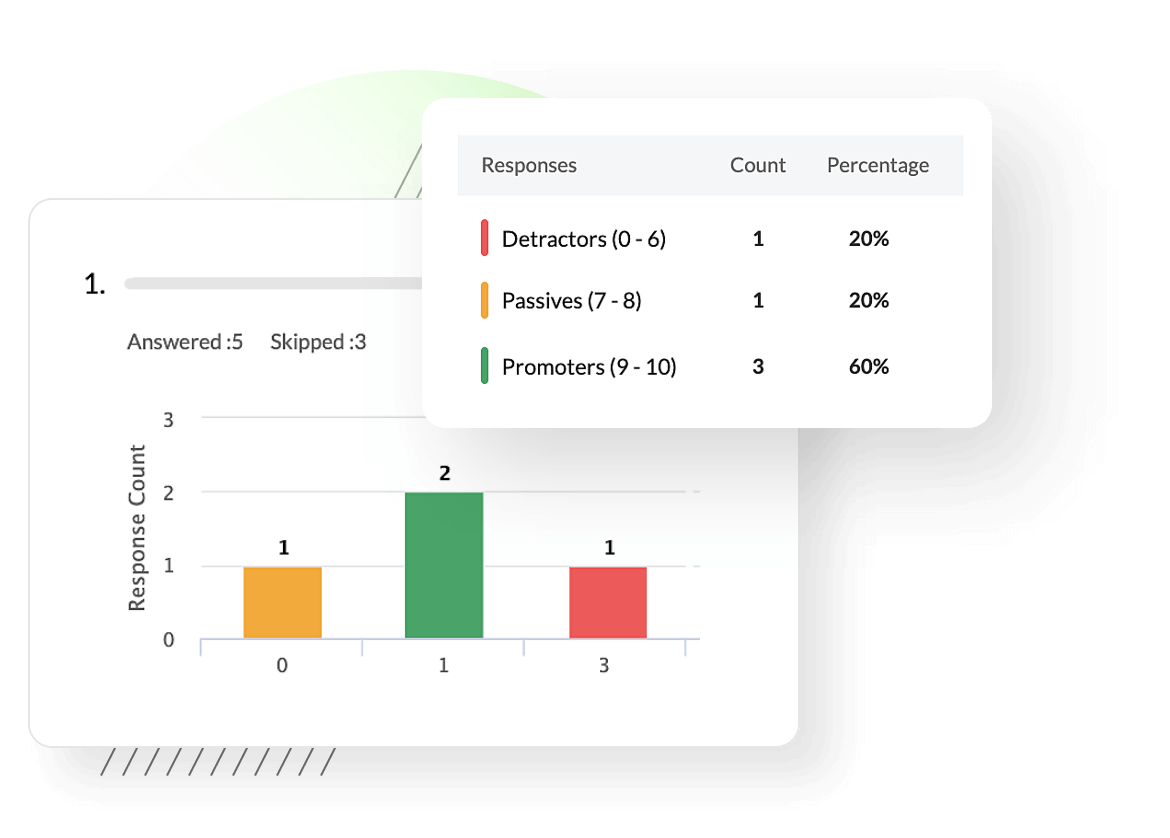 Keyword sentiment analysis
For comments and answers to descriptive questions, Zoho People uses AI and machine learning to highlight keywords and analyze employee impressions as positive, neutral, or negative.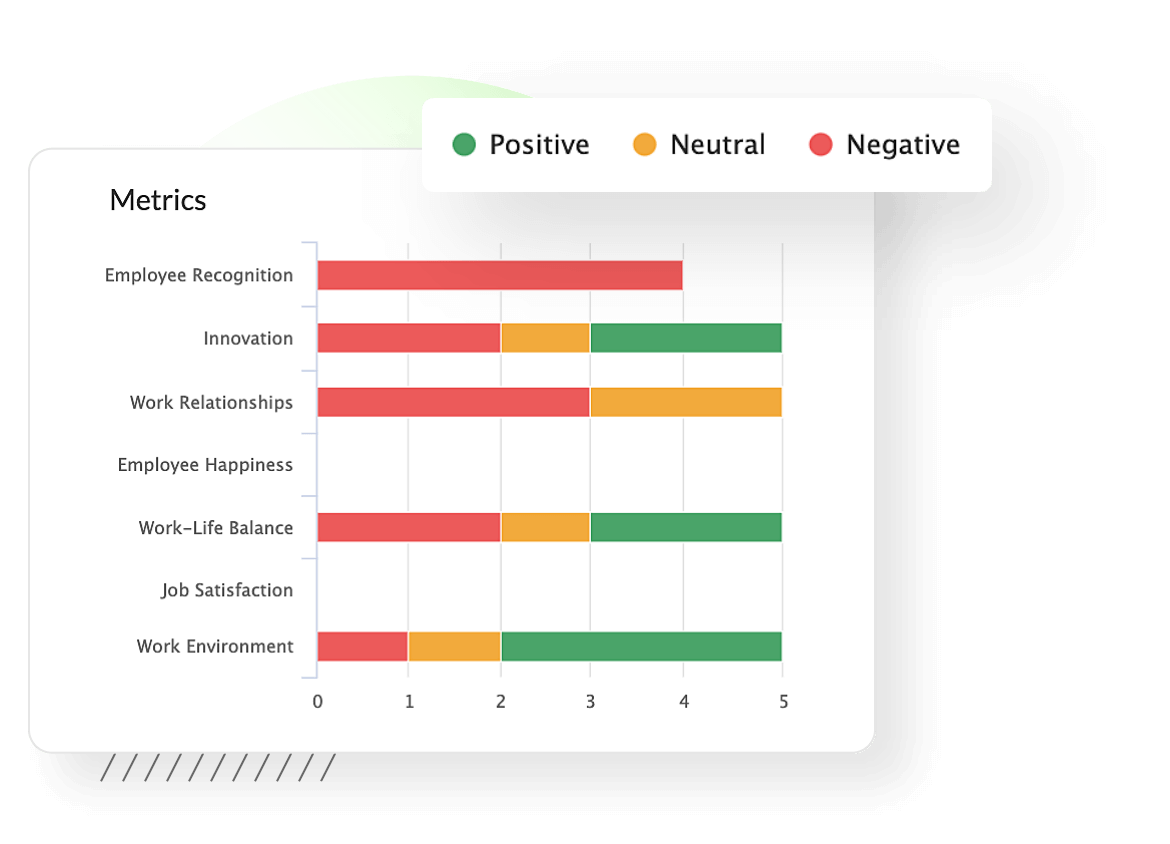 Measure engagement.
Gather insights. Deliver change.
Try Zoho People's employee engagement solution free for 30 days.
Start Free Trial