Centralized HR document management
From onboarding to exit interviews, paperwork is a constant in the world of human resources. Storing and sorting all these documents can land an HR professional in dire straits, but Zoho People is here to help. You can now easily organize your documents, create folders for internal resources, and share confidential files—all from a centralized location.
Sign up for free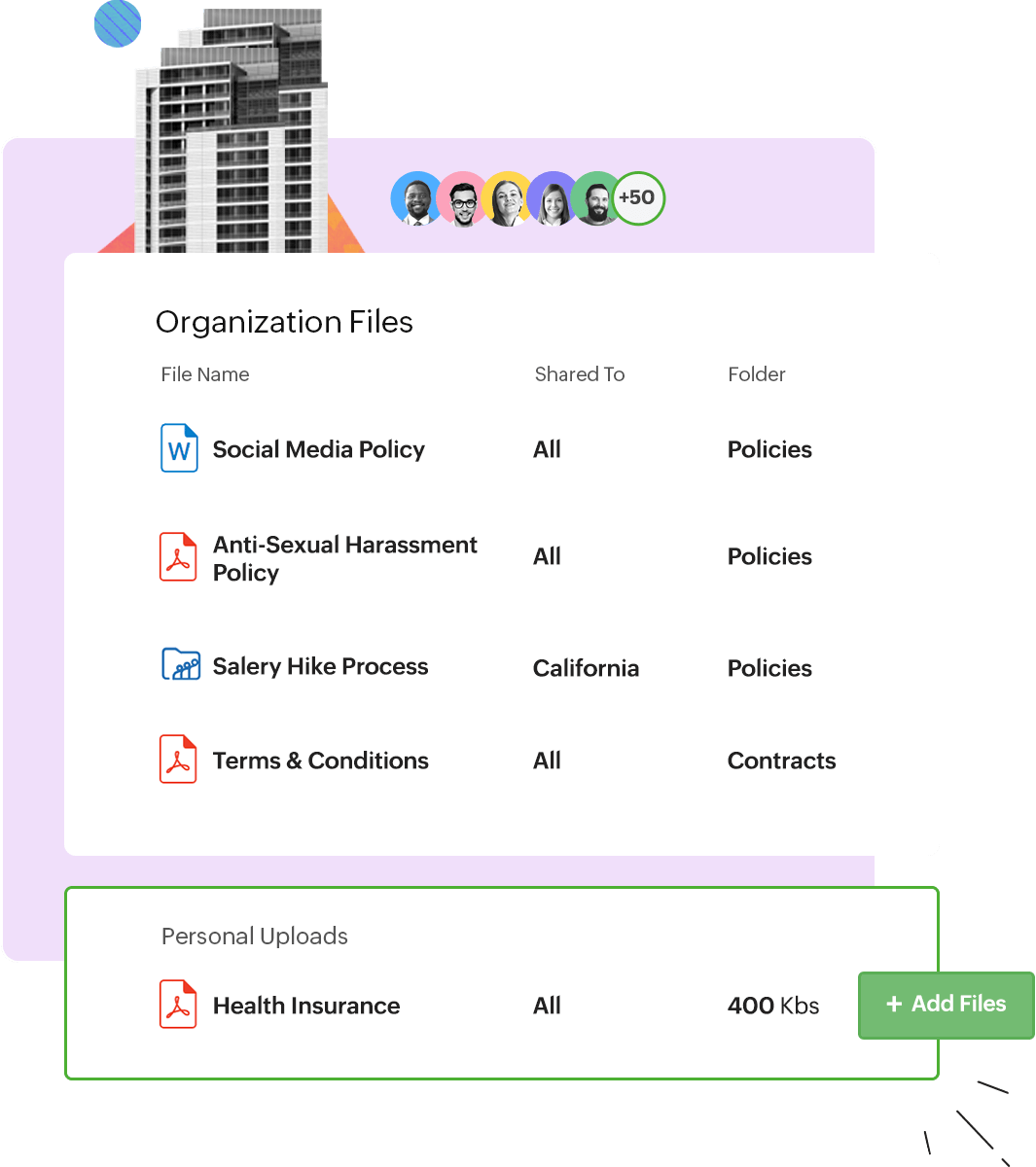 Provides increased security and decreased risk of document loss
Acts as a central access point for a variety of documents
Includes simple, customizable actions and workflows for sending letters
Makes e-signing a snap with many digital signature options
HR paperwork without the hassle
No more searching your inbox or rifling through stacks of paper. Zoho People makes managing paperwork organized, secure, and effortless! Here are just some of the features that will benefit your business.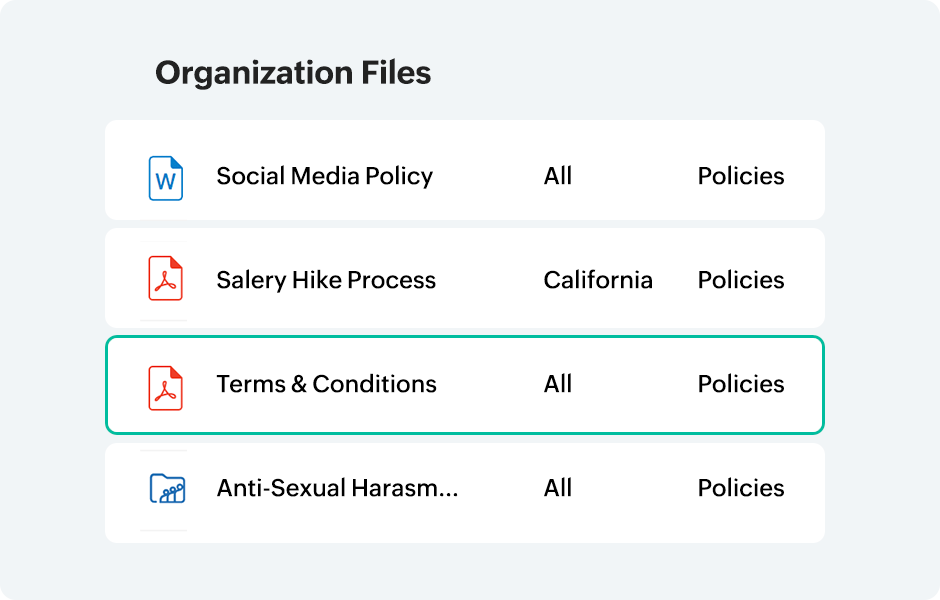 A classified central vault
Zoho People's digital file cabinet lets you categorize and store all kinds of documents with custom access controls. Make company policies, handbooks, and leave policies available to all employees, and store reprimands, offer letters, appraisal files, and other sensitive documents with increased privacy.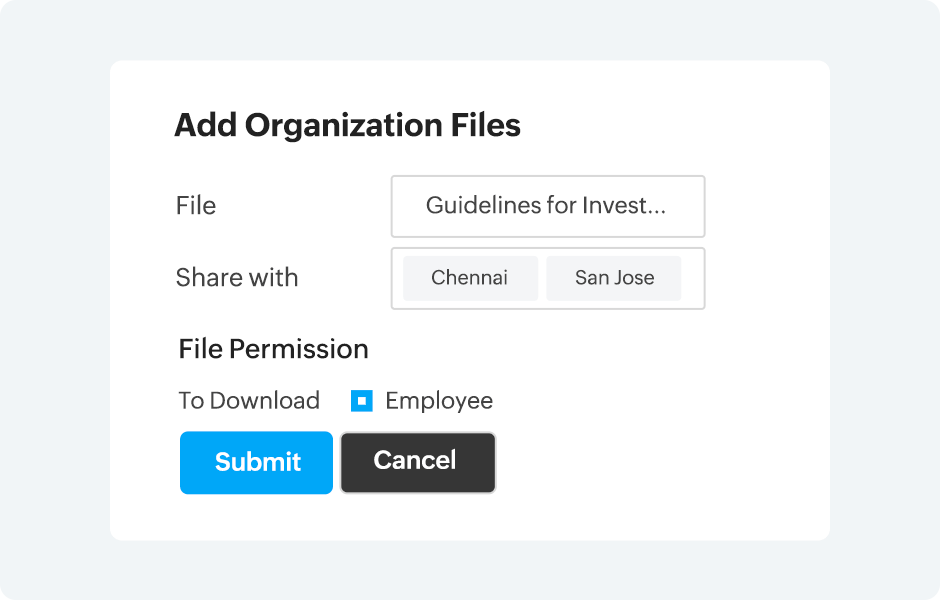 Updated documents
Create documents with a validity date, and be sure your policies are always verified and updated according to regulations. This helps you maintain compliance and build trust with your stakeholders.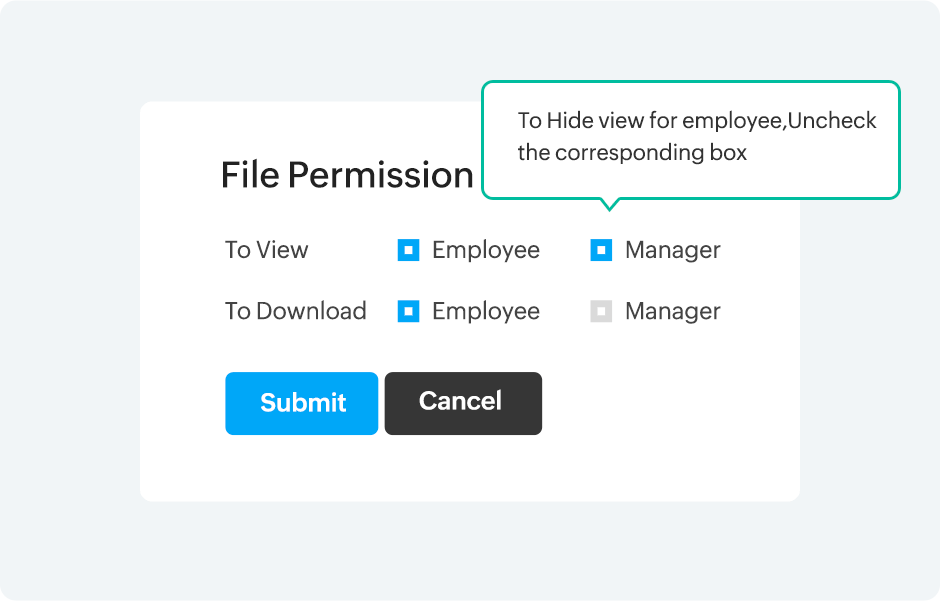 Secure document sharing
Ensure your documents are only accessible by the right people. Share crucial documents with specific employees based on their role, location, department, or region. You can even choose to share documents only with an employee's reporting manager.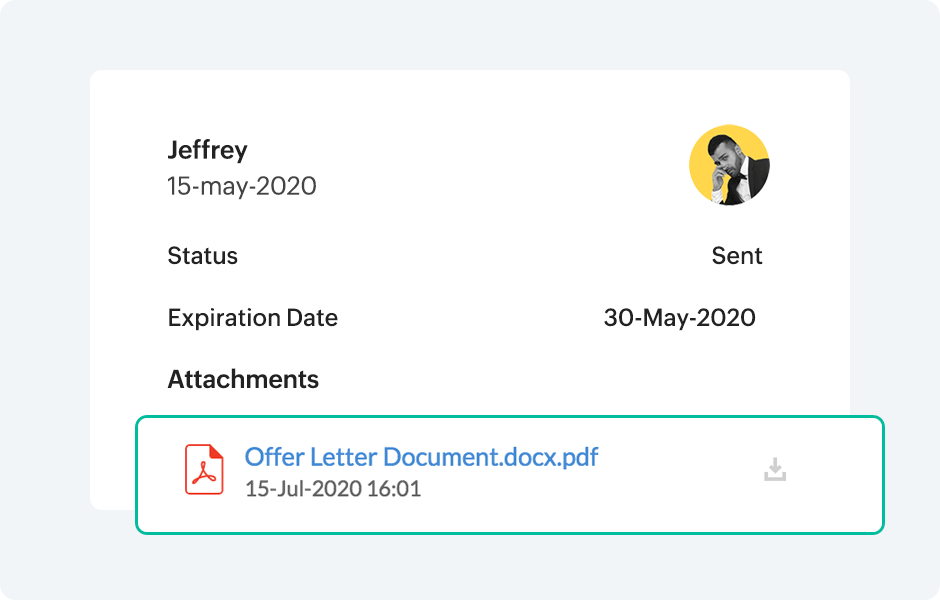 Signed, sealed, delivered
From offer letters to contracts and policies, many HR documents need to be sent out for signatures. Streamline this process with People's customizable e-signature workflows. For example, define a workflow where an offer letter is first sent to the candidate for signature, and then, once the copy is signed and delivered, it's automatically saved under the employee's files.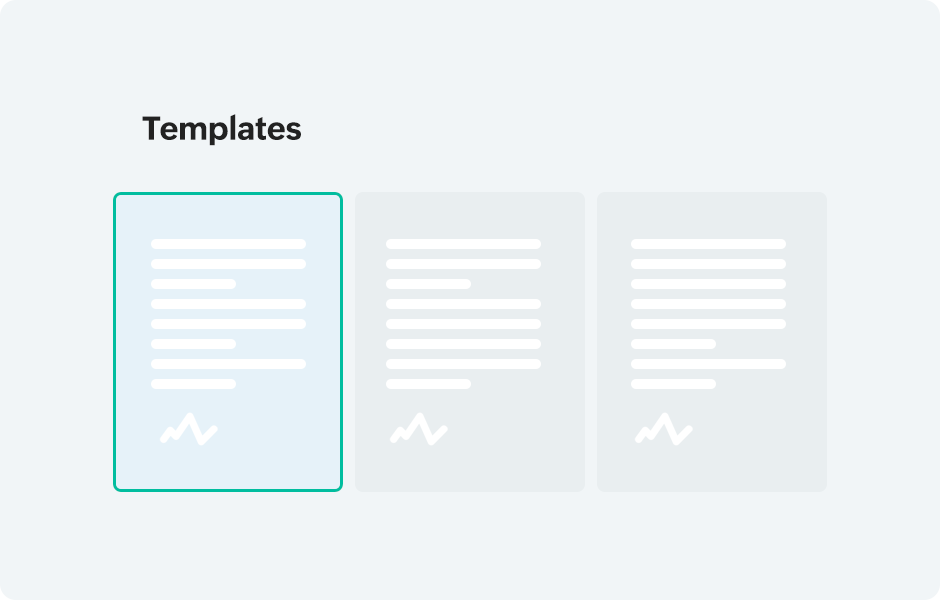 Expedite document generation
HR needs to generate many documents every day. We strive to expedite this while also keeping the content dynamic and personalized. Zoho People let's you generate documents in bulk through templates, allowing for customization. You can also draft workflows to get these documents signed and delivered to you online!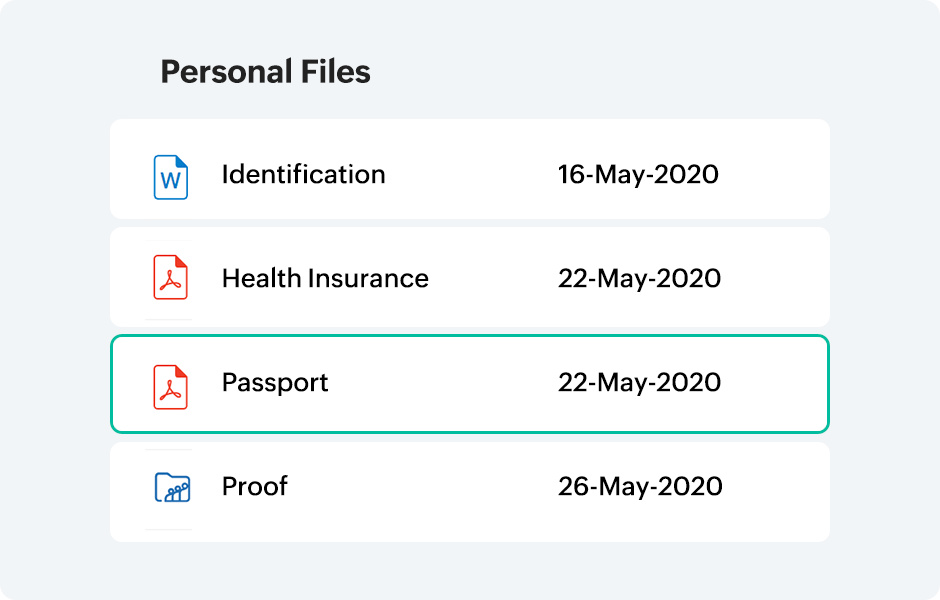 A space for personal files
Give your employees a space to store their personal documents, like copies of their passports, licenses, insurance documents, certificates, and more.