A central vault for all your documents
A huge part of HR is document management. Company policies, handbooks, offer letters, contracts... the list never seems to end. Zoho People allows you to upload, organize, and share public documents like policies and handbooks, while confidential documents—like appraisal files, conduct records, and other sensitive information—stay secure.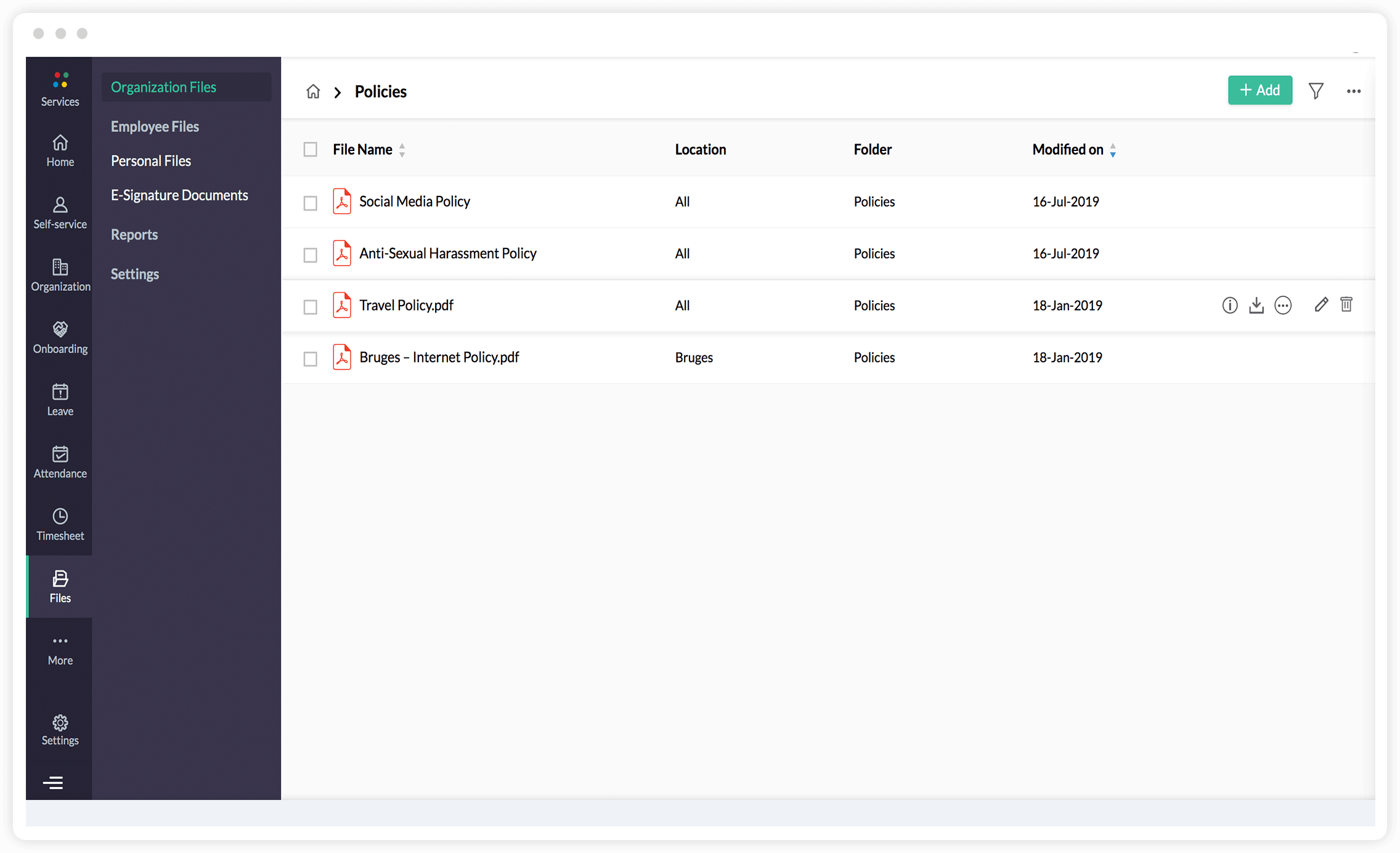 Secure storage for sensitive information
Make sure your documents are accessible by the right people. Share crucial documents with specific employees, anyone in a particular role, or everyone in a particular region or office. You can even choose to only share documents with an employee's reporting manager.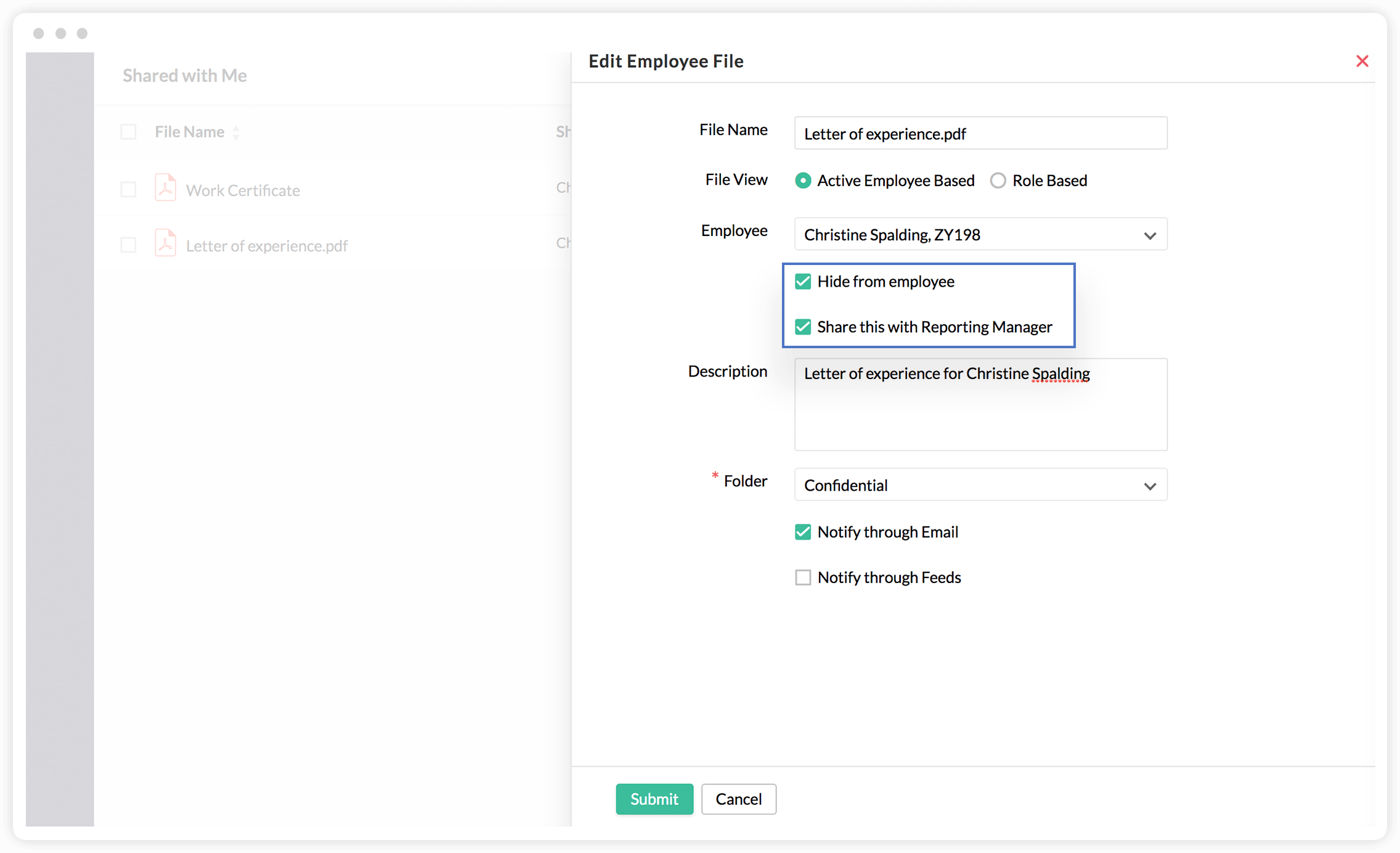 A space for personal files
Give your employees a space to store their personal documents, like copies of their passports, licenses, insurance documents, certificates and more.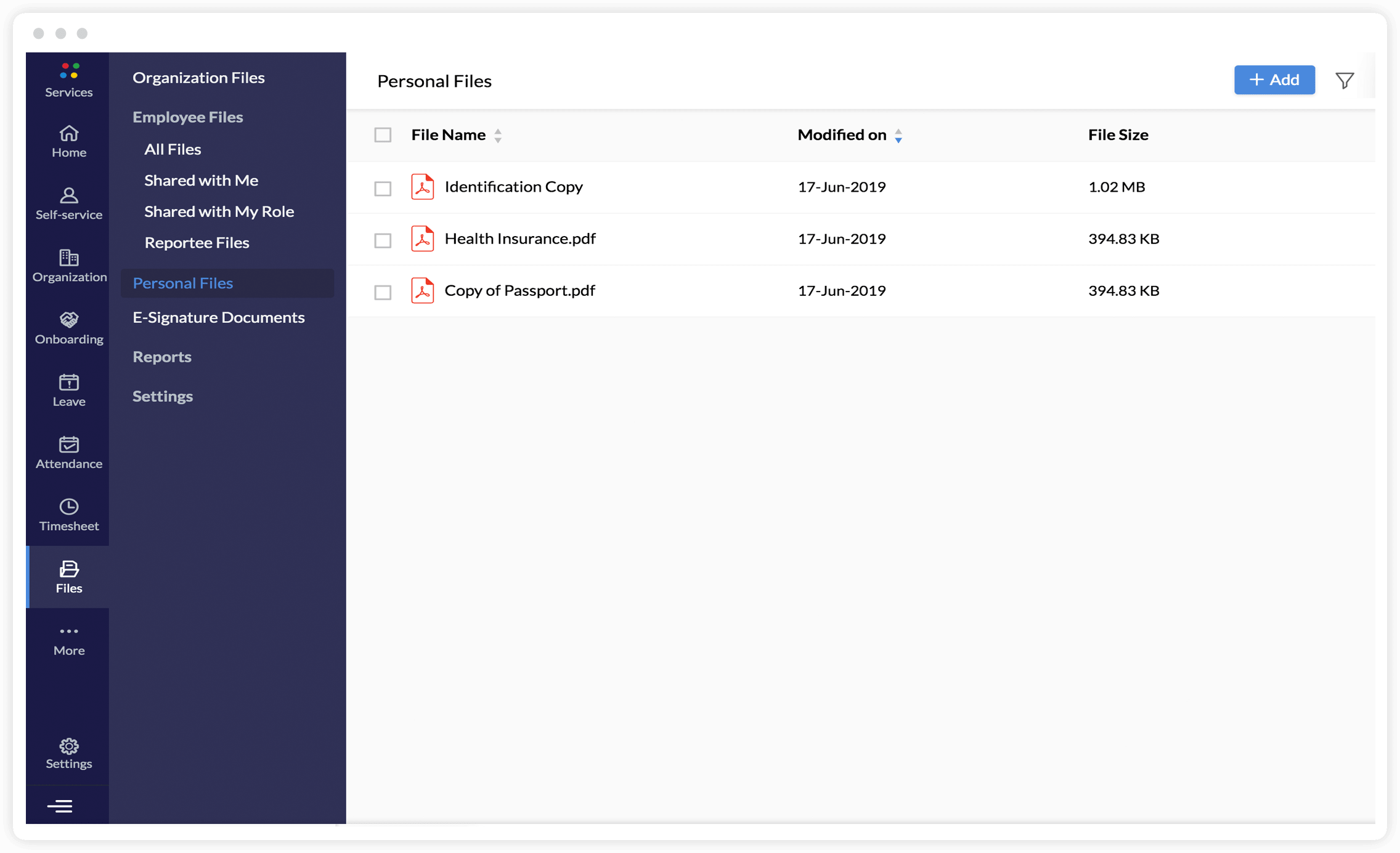 Signed, sealed, delivered
From offer letters to contracts and policies, a lot of documents need to be sent out for signatures. Streamline this process with People's customizable e-signature workflows. For example, define a workflow where offer letters are sent first to the candidate for signature, and then, once the copy is signed and delivered, it is directly saved under the employee's files.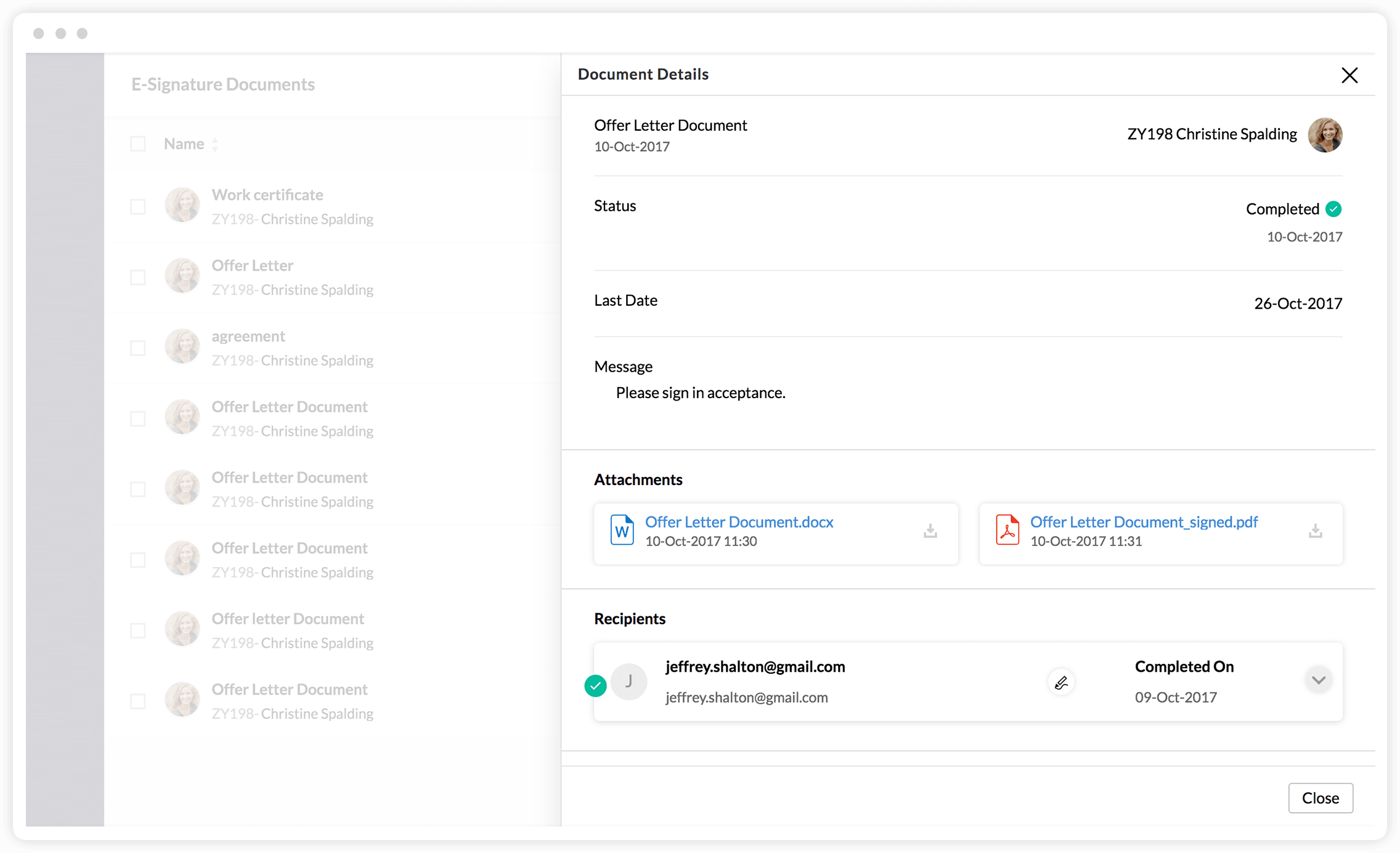 Simplify HR processes. Champion your workforce.
Get Started