The operating system for business
Join more than

50,000+

happy businesses

Businesses across the globe trust us to run their entire operations from end to end. From the day of our inception to today, we have grown to be the most trusted business management platform that helps different teams to get their work done effortlessly.

Try Zoho One
Zoho One today
By the numbers
20

+

Apps enabled by a business on average
600

+

Pieces of software replaced by Zoho One
24

%

Businesses choose to buy Zoho One on day one
46

k

Seats, the size of the largest enterprise on Zoho One
5 years and 45+ apps later
Five years ago we launched Zoho One, a business operating system that catered to all your business needs in One place. But that was five years ago. Over these five years we have adopted and adapted many more solutions, and today we stand formidably with over 45 well-established solutions.
20
17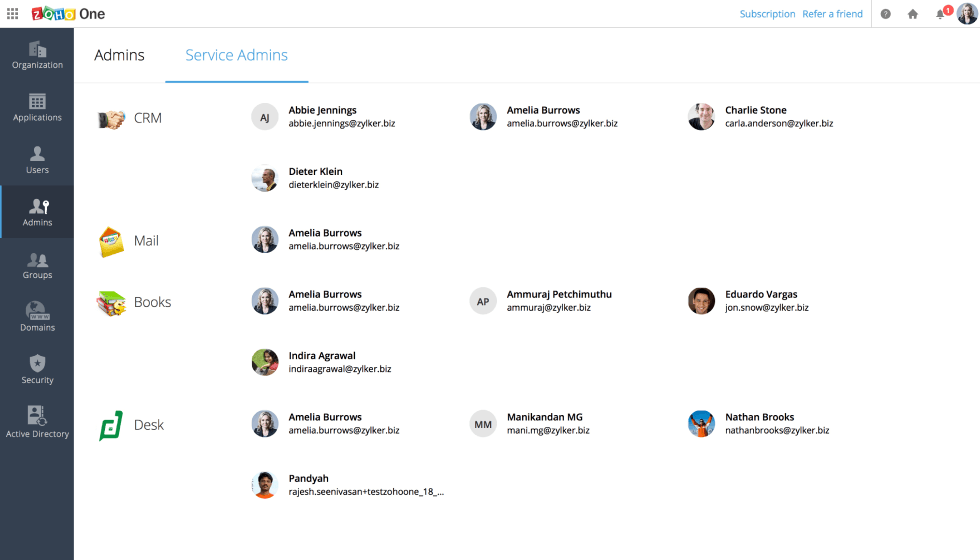 Zoho One launches as a SIMPLIFIED suite of 35+ business apps to fulfill a business's needs from sales, marketing, finance, and support to productivity, collaboration, HR and business processes from one place.
Democratizes enterprise-grade software and puts it in within the reach of small business all over the world
Introduces SSO and centralizes admin and provisioning panel
20
18
Zoho One elevates the UNIFIED EXPERIENCE by updating the AI and BI layer across the suite focusing on data security and integrity.
The Zoho Concierge service brings expert guidance to prospects
AI-powered assistant, no-code workflow, and mobile apps power the suite
20
19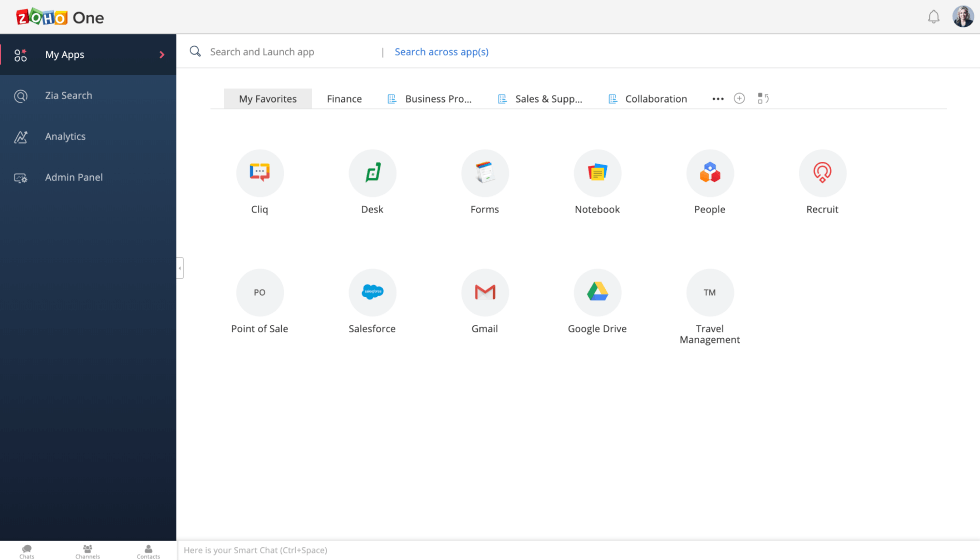 Zoho One amplifies INTEROPERABLE CAPABILITIES by expanding Zoho Marketplace, a list of handy applications to integrate with the suite
YubiKey for MFA and PhoneBridge for calling becomes available
Brings improved dashboards and betters Zia search
20
20
Zoho One becomes more REMOTE WORK FRIENDLY to help businesses wade through the pandemic's impacts with 15+ feature releases
Zoho heightens security policies, improves app assignment and management. Bookings, Bigin, and Payroll are added to the suite.
20
21
Zoho One releases the most-awaited UNIFIED USER INTERFACE and supports customizable dashboards and admin panels
Introduces dedicated app and device management features
Adds four major apps and an ecommerce builder to the suite
Introduces unified calendar and org dictionary
20
22
Zoho One introduces unified tasks view and custom authentication
Envisioning the next half of this decade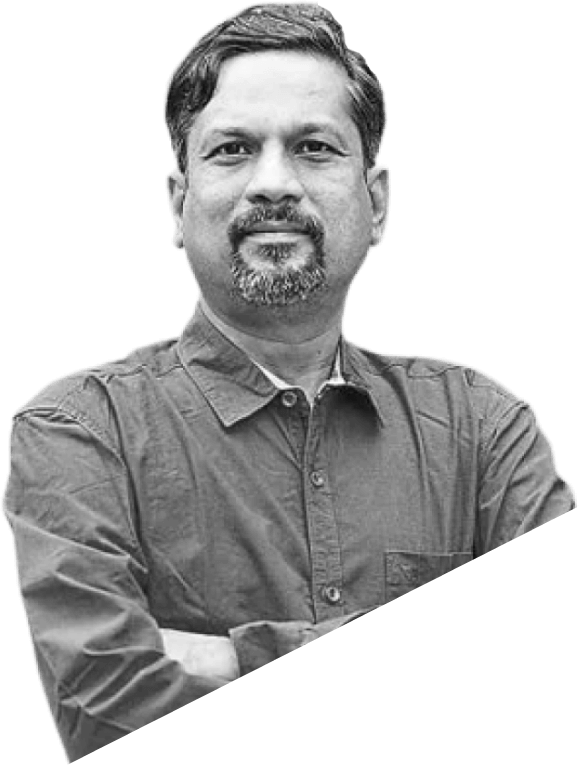 Partner's voice
Led by a strong sense of community and that anyone can grow with Zoho.
Our partners have been instrumental in our growth journey and have stood by our customers during theirs. Listen to what one of our long-term partners have to say.
Zoho One is the best way to enjoy Zoho's service offering. I adopted it since it was in Beta, and never looked back since. There is something refreshing, reassuring and liberating about going"all-in" with your technology stack.

Fabrice

Cloudlion