Build your presence
Depending on your business, you'll want to build a presence in the digital, online world; in the real, physical world; or both.
Establishing an online presence typically starts with building a website; opening an online store; listing in online marketplaces like Yelp, Google Maps, or Angie's List; or creating pages to post on social media.
On the other hand, building an offline, real world presence often involves opening a physical store where you sell your offerings, create signage, make banners, and more.
Attract audiences
Once you've established your presence, you'll want to attract more people to it.
Grow your audience for free
There are ways to grow your audience for free, like making your business easier to find through search engines such as Google or Bing. Sharing your expert knowledge through videos or content pages can also improve your business' visibility.
Some money to spend on marketing
If you have some money to spend on marketing, there are many paid options for getting in front of people. Digital advertising vendors like Google and Facebook offer platforms to reach your potential audience through search engines, social media, mobile, display advertising, video ads, and more.
Traditional marketing channels
Traditional marketing channels can also be effective for getting the word out about your business. Traditional channels include trade shows, TV, radio, and print ads. However, it's important to note that digital channels offer a better way to understand the effectiveness of your marketing campaigns than traditional marketing methods.
Nurture interest
Once you attract someone to your website or store, you have a limited amount of time to convert them from a visitor to a customer. A quick chat with the prospect in your physical or online store or website can provide you an opportunity to share the information that a prospect needs to make a decision. You can provide this information both physically (handouts, brochures, or catalogs) and digitally (videos, ebooks, or white papers).
Some prospects may need extra time to make a decision, or just a little motivation to buy. Telling them about promotional offers can help turn more prospects into customers.
If your business has a long sales cycle, or customers go through long evaluation periods, you can send automated emails and campaigns to educate and keep in touch with them. Not only does this get prospects the information they need, but it also allows your salespeople to focus on making deals with those who are most likely to buy.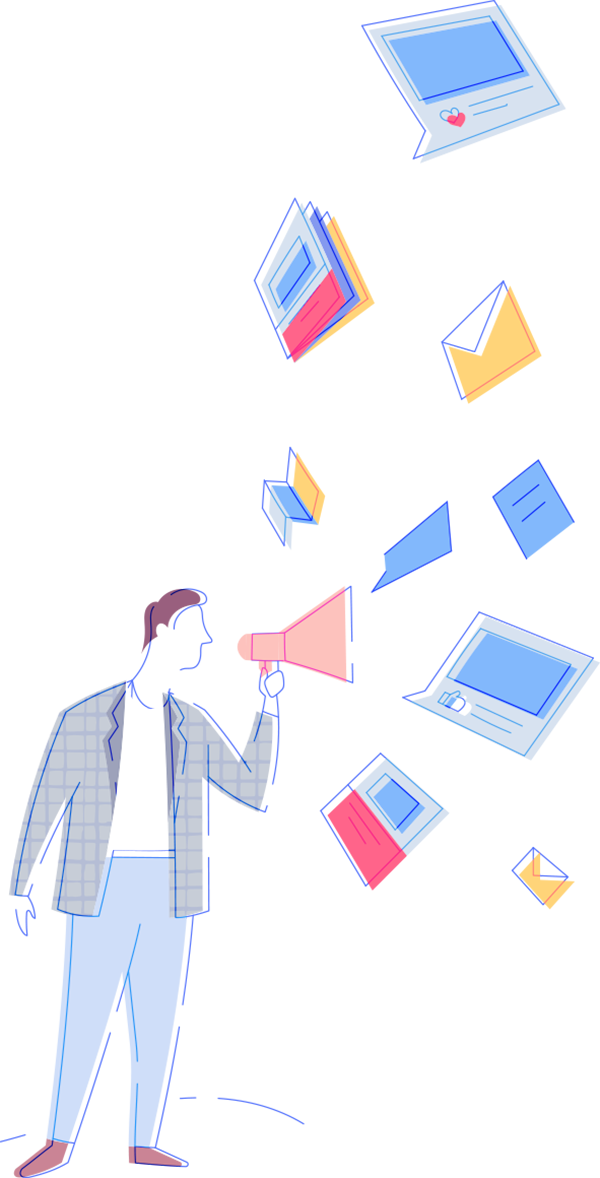 Satisfy your customers
Your best marketers are happy customers who spread the word about you. Identify your happy, vocal customers through social media and review sites.
Surveying customers is a good way to learn about how happy your customers are. If someone loves what you do, ask them to post about you on social sites. If a customer had a mediocre experience, send them a coupon and promise you'll do better next time.
Once you know what people like best about your business, you can create rewards and loyalty programs to incentivize customers to buy more from you.