Analytics dashboard for Zoho One
Empowering users to make better decisions
Dive deep into intelligent and actionable analytics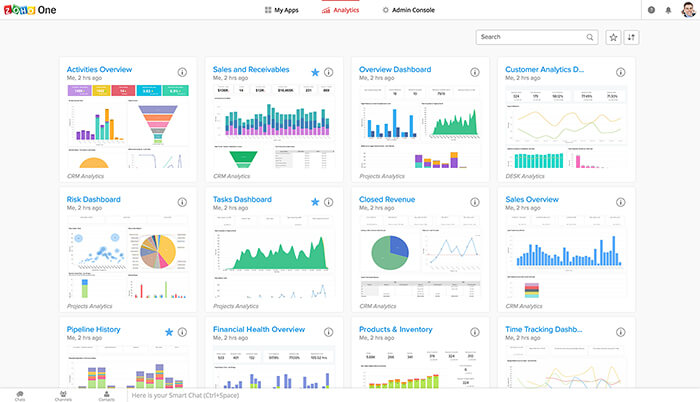 With the new Analytics dashboard for Zoho One, trusted data can be made readily available to everyone who needs it. Give stakeholders complete transparency into all facets of your operations so they can help move your business forward.
Zia for Zoho One 
You've met Siri and Alexa, now meet Zia
If you are wondering what futuristic tech looks and sounds like, check Zia out.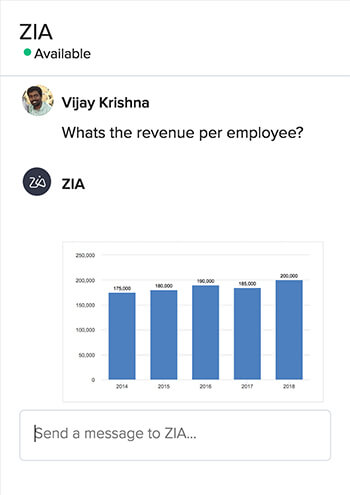 Zoho is putting customers first in designing voice experiences that provide deeper, more proactive automated business monitoring. Zia, Zoho's AI-powered assistant, is now being extended to Zoho One. Zia in Zoho One will allow users to issue commands via chat or voice. Responding to simple commands, Zia can extract real-time business insights from varied data sources.
Zoho One Mobile App
The all-in-one app for the all-in-ONE suite
Access and control Zoho One from the palm of your hand with the Zoho One mobile app.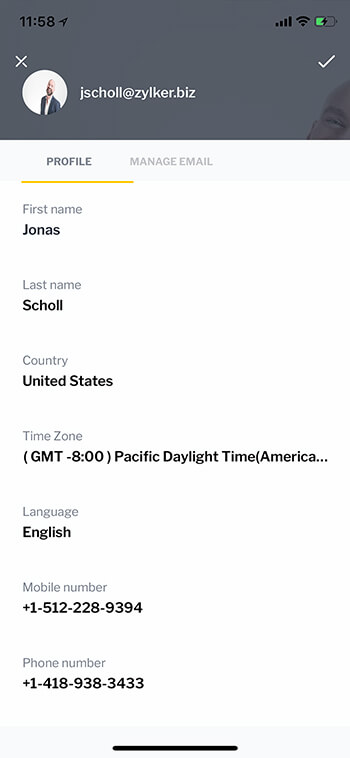 Zoho One organization admins and service admins can manage automatic user app provisioning and de-provisioning, formulate security policies, create groups and more, all from their mobile device.
Available for iPhones and Android Phones.
Learn more about the Zoho One Mobile App
Zia Search for Zoho One 
Delivering superior search experiences
Stop wasting time looking for information in individual apps.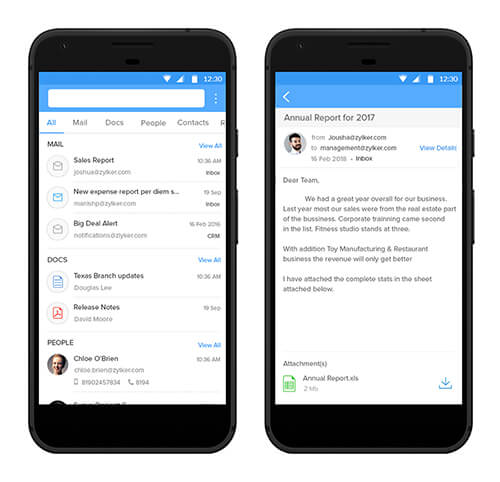 The Zia Search feature for Zoho One enables users to search across all the apps instantly. Zoho One users can leverage this search platform to save time, increase productivity, and reduce effort.
Zoho Backstage
Zoho Backstage is now part of Zoho One's assortment
Plan & Manage Exceptional Events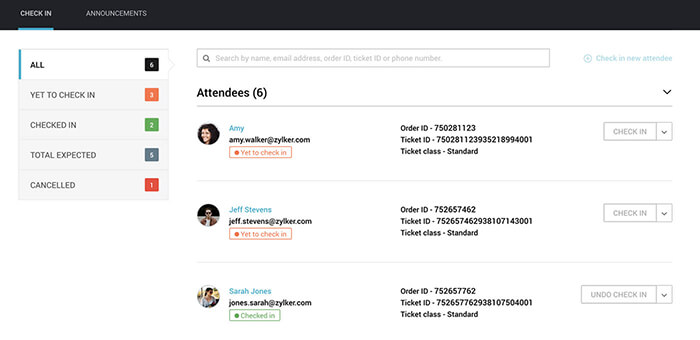 Zoho Backstage offers a complete event management tool online, allowing you to manage large-scale events such as conferences, trade shows, product launches, and more. Backstage is being added as part of the Zoho One suite for no additional cost.
Zoho Concierge
A team that's always ready to help
Zoho One customers can now take full advantage of our free Concierge service. Concierge is a team of Zoho experts who are here to answer your questions and provide you with services to match your business' needs.
This resourceful team has provided stellar service to more than 6,300 Zoho One customers since its inception a year ago.
Find out what's new to Zoho One in 2019