Hello there,
You're eligible to receive Zoho Meeting wallet credits worth $50! You can redeem these wallet credits to get an all-access pass to Zoho Meeting's premium subscriptions. Our paid features include:
Large webinars supporting up to 3000 attendees
Live stream webinars on YouTube
Webinar email customization and automations
Remote control and file sharing
Recording and online storage
Multiple co-hosts in meeting
Advanced analytics and preferences
Customize the domain
Please make the most of your wallet credits worth
$50
(or equivalent amount in your currency) before they expire.
Know more about wallet credits.
Reviews and Testimonials
"Neat! Zoho Meeting is finally a true alternative to Zoom and GoToMeeting! I am so excited and I tried it out today."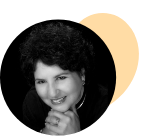 Anita Campbell
Founder and CEO at Small Business Trends
"Very useful meeting tools, as we use for Zoho for our CRM and accounts, it was an easy choice to use Zoho Meeting as well. Very good for remote demo's."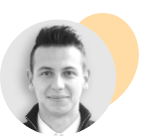 Tolik Rozensteins
Business Development Manager, Security & Vetting Solutions Ltd

Redeem your credits today!