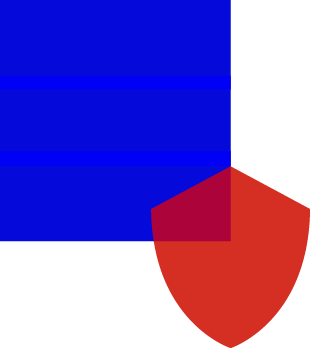 Advanced Threat Protection
Zoho Mail protects your organization against advanced threats, such as harmful attachments, account takeovers, brand forgery, VIP impersonation fraud, phishing, and malwares. Zoho Mail can smartly identify and weed out threats with its sophisticated mechanisms, protecting your users and organizational data.
Business email compromise
To prevent account takeover attempts or business email compromises, you can configure alerts on suspicious sign-in attempts, such as signing in from an unusual location or from a suspended user's account, or attempts that don't correspond to a normal user's behavior recognized by Zoho.
Brand forgery
Always keep your guard up against spoofed domains, or, better yet, let Zoho Mail keep an unwavering guard against lookalike domains. Zoho's advanced mechanism can detect and alert you from being tricked by attack-intended forged domains.
VIP fraud
Don't take the bait and find yourself a victim of spoofed display names. Zoho Mail can discern and protect you against fraudulent display names in emails. Proactively set up display names and corresponding email addresses of key employees or VIPs to help identify VIP fraud to safeguard yourself from getting phished.
Spear phishing
Zoho Mail can protect you when attackers harpoon you to get their hands on your sensitive or financial data by impersonating a trusted person like your boss, CEO, or a business colleague. Zoho Mail cross-checks the sender against multiple sources and warns you about detecting impersonators.
Malware protection
Malware can be meshed into any object—web bugs, macros, javascript, HTML-based tags, and others. Zoho's intricate threat protection mechanism enables Zoho Mail to detect and safeguard you against objects that may contain malware.
Attachment protection
Zoho Mail protects you against malicious attachments by blocking emails with files embedded with destructive programs, even if they're from a trusted sender. All attachments pass through an anti-virus scanner, and files with malicious programs— even in a .zip file—are blocked and bounced back.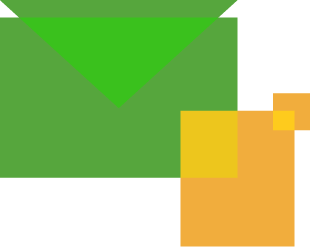 Email Policy
Take control of the emails sent and received in your organization by customizing your email policies in Zoho Mail. Restrictions can be applied for specific networks, devices, domains, and users to curb data leaks.
Protect your sensitive data
Whether it's inadvertently or maliciously, employees sharing their organization's personally identifiable information (PII) and intellectual assets with outsiders cause severe backlash for your company. A well-crafted email policy monitors all inbound and outbound emails of employees reducing the risk of espionage.
Custom policies for greater control
You might occasionally want to impose IP and other limitations on particular individuals, such as interns, contract workers, and so forth. A refined email policy will be flexible enough to let you devise a custom policy, set conditions, apply it to a user group you want, and control their access to your data.
Safeguard against cyberattacks
Even with good security awareness, humans are prone to falling victim to phishing emails. A strong email policy implements firewalls and restrictions against certain domains and email addresses, greatly narrowing the entry points through which cyberattacks might get in.
Be compliant and reduce liability
It's not pretty when your company is slapped with a lawsuit. However, an email policy enhances your defenses and protects you against legal liabilities. A meticulous email policy clearly asserts to employees that emails are the organization's property and communicates the consequences of breaching any enforced policy.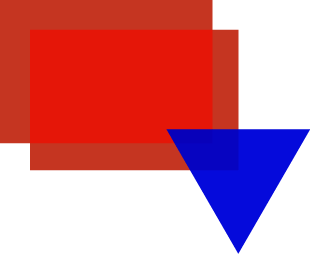 Spam filtering
Zoho Mail screens your inbox for unwanted emails and authorizes secure and encrypted emails to pass through. Incoming emails are scanned for phishing and spoofing, and then pushed to the inbox or spam folder accordingly.
Our spam filter at your command
Email content, sender, header, or all-inclusive—customize Zoho Mail's sophisticated spam filter to analyze and process email for spam at a level of your choosing. You can also configure the spam filter to perform a system-level spam check to process emails against the sender's reputation, previous spam email history, and other factors.
Unverified emails shall not pass
See to it that incoming emails to your organization are from verified sources. Validate emails against SPF, DKIM, DMARC, and DNSBL checks to identify servers and authenticate domains, and reject or quarantine those that fail any of these verifications.
Untrustworthy senders shall not pass either
Have finer control over the emails that reach your organization. You can block emails from certain email addresses and also those addressed to specified recipients in your organization. Also, untrustworthy domains, top-level domains (TLDs), and IP addresses can be blocked for superior control.
We match the pattern, you take the action!
Spam emails often contain specific patterns—be it the sender's display name or a block of text in the email content. Display names, phrases, expressions, and emails that contain these patterns will be moved to the spam folder or taken action on as you specify.
Spam checks based on languages and countries
No matter an email's language or the country of origin, spam is spam. As Zoho Mail's mechanism smartly recognizes different languages, you can allow emails or send them to spam based on the language used in the email. You can specify delivery actions to be taken on emails based on the location from which those emails originated.
Endpoint security and compliance
All workstations and mobile devices are properly configured, patched, and can be tracked and monitored by Zoho's endpoint management solutions to ensure that they comply with our standards for security.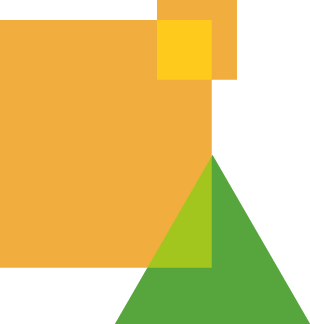 Brand protection with DMARC
Protect your domain from being misused by trespassers by setting up a domain-based message authentication, reporting, and conformance (DMARC) policy in Zoho Mail. When a DMARC policy is established, unauthenticated emails sent in the name of your organization are quarantined or rejected, depending on the policy. Reports can be generated for analysis to make subsequent changes to your policy.
Increased customer trust
Hackers can easily spoof domain names. Implementing DMARC for your organization ensures the legitimacy of the emails received on its servers. Your customers will trust your messages and continue trusting your brand in the long run, leading to sales, more sales, and referrals in the future.
Increased email deliverability rates
Reaching your customers means your emails reach their inboxes. Emails without proper authentication get sent to your customers' spam/junk folders or, worse, they get blacklisted, severely affecting your deliverability rates. DMARC helps prevent domain spoofing, which preserves your reputation, resulting in more emails from your brand reaching recipients' inboxes.
Protection against spam and phishing
Spam messages are annoying to deal with, but falling victim to phishing emails can be downright devastating. DMARC authentication drastically reduces the number of spam messages and flags potential phishing emails, saving your business from any damage.
Greater visibility into your domain
You can get a breakdown of the sources sending emails from your domain by setting up a DMARC policy. You can learn how to authenticate any broken or unverified sources and secure your domain from the report.