Invite other businesses to Zoho Mail and get upto

15 Free users Get Started
When you share Zoho Mail with your friends
You give them

5 Free users
Also get

5 Free for yourself
It's A Win-Win For All!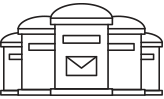 For every referred business that signs up for Zoho Mail, we'll add 5 bonus users (mailboxes) to BOTH of your accounts, free forever. Get up to 15 bonus users through your first 3 successful referrals.

Your (our) small business friends get help in launching their business with 15 free users (10 default free + 5 bonus users), right away.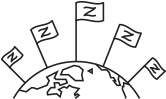 And Zoho Mail gets the best reach possible.