Versatile Reader View in Zoho Mail
We all receive long emails, which happen to be very important ones loaded with lots of crucial pieces of information. Often such long emails have small fonts with fancy faces, making the reading process a tedious one. In Zoho Mail, Reader view comes to your rescue.
Just click the 'Reader view' icon to choose the font size, font face, line spacing and even toggle between day mode and night mode exclusively for the Reader view. This helps you to read such long emails at your preferred settings, without any distractions.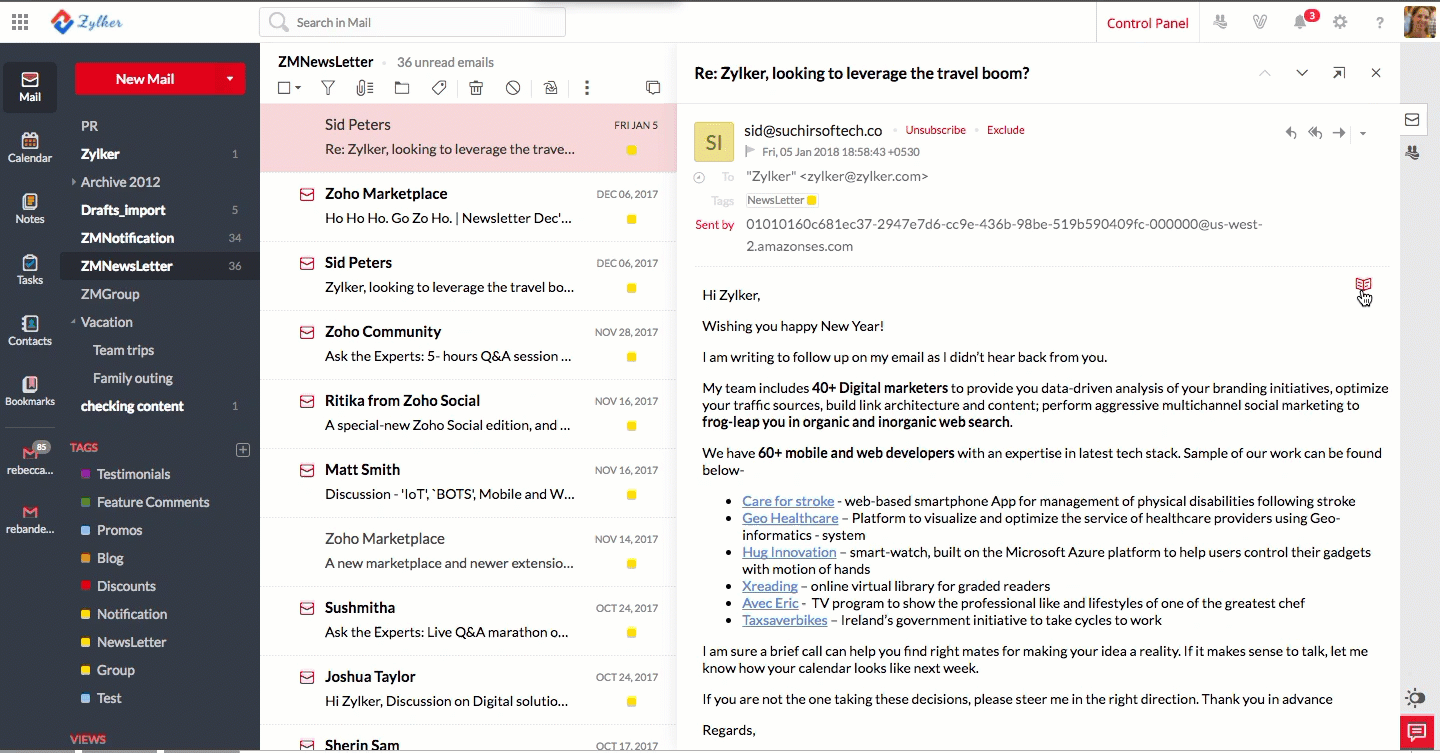 Try out the reader view and send us your feedback at support@zohomail.com.