How to switch from classic to compact view to view more emails
Zoho Mail provides you the flexibility to change the appearance of your Inbox to your preference. You can have the email listing spacious with more white space between emails. This helps you improve the readability and hence consume detailed information about each email.
You can also switch to a more compact view, which reduces the white space between emails, which increases the number of emails per page. This helps you glance through more emails per page, if you are scanning through the search results or a folder to locate certain emails/ information.
To toggle between the Classic and Compact views, click the icon in the top right corner of your folder email listing.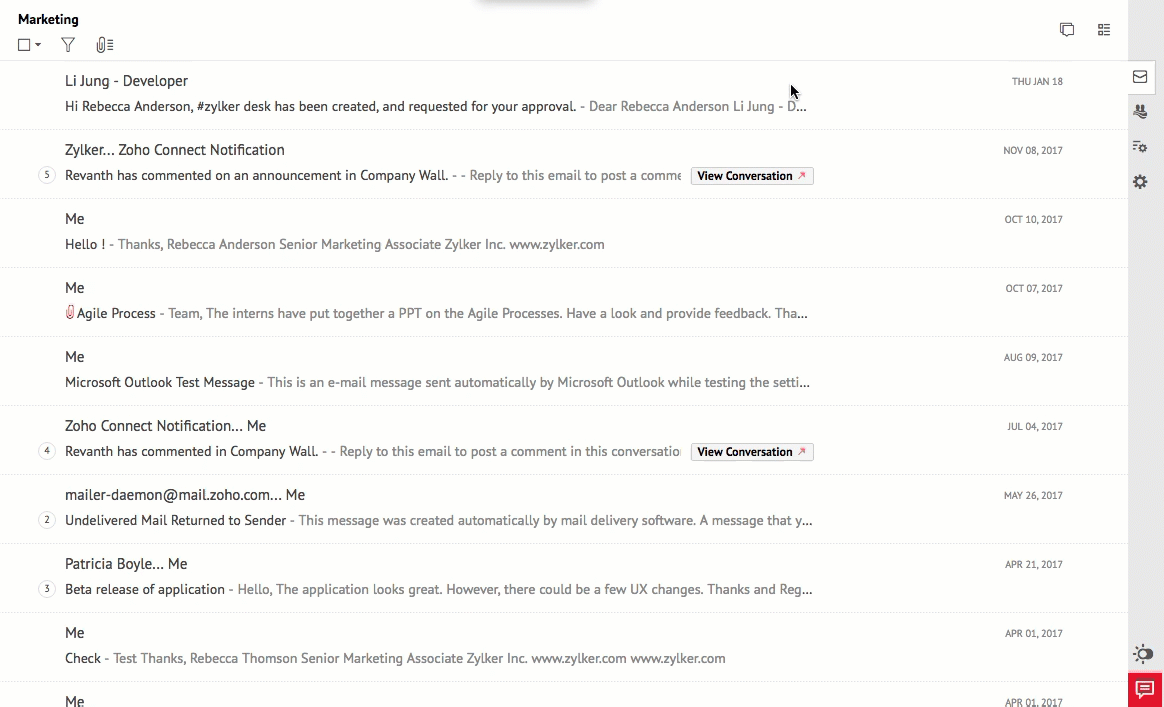 Just switch between the classic and compact views to check out and use the best view that suits you.
Do write to us at support@zohomail.com">support@zohomail.comin case you have any feedback/ suggestions on where we can do better.