Exclusive Zoho Mail plugin for sending emails from Wordpress Websites
Setup your Zoho Mail Plugin in your WordPress website to trigger emails from your Website without the default noreply email address. The 'From' email address will be based on your Plugin Configuration and will be one of the email addresses/aliases associated with your account.
You can search and install the WordPress plugin from the WordPress Dashboard. The detailed instructions for installing and configuring the Zoho Mail Plugin for WordPress are available in this help page.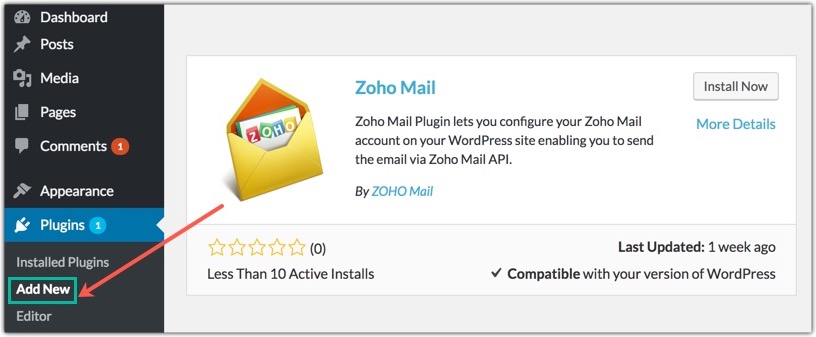 The Zoho Mail Plugin in WordPress can be mainly used to customize and send emails using wp_mail() functions. The various scenarios for which emails are triggered from WordPress site, using default wp_mail() function are as explained in WordPress.
The email notifications from 'Contact Us' forms, and other similar forms in your website can now use your own email addresses. Go ahead! Install the Zoho Mail Plugin for your website for better looking emails.