How to paste images in Zoho Mail - Insert/embed images inline with email
We all add screenshots, or copy paste images in our emails. Often we rely on third party tools to annotate them, save and then embed them in our emails.
No more image hassles! Just paste the screenshot you captured, annotate it, and embed the image right inside your email.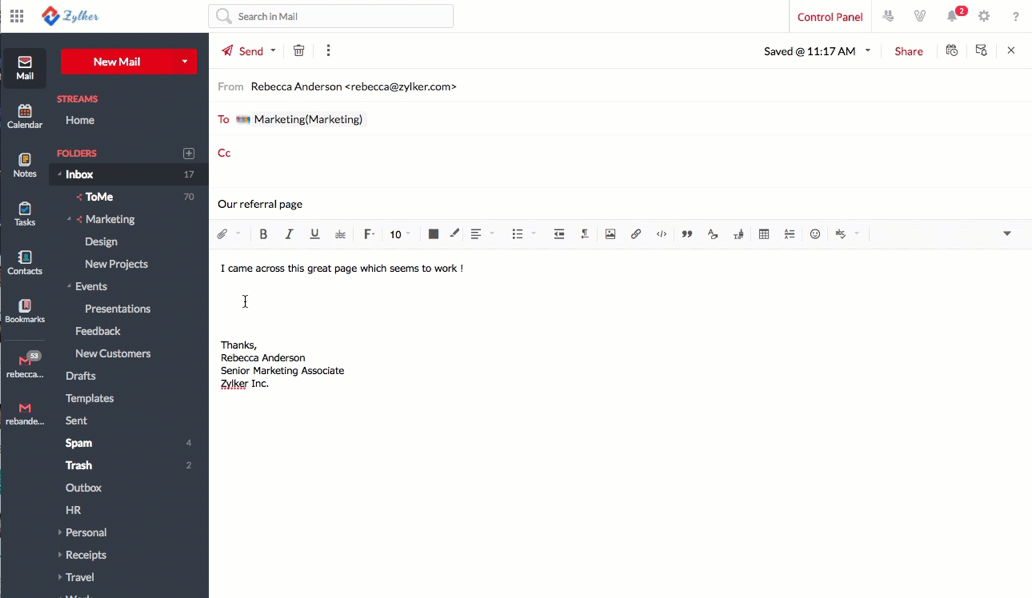 Steps:
Compose the email.
Copy the image you want to embed, to the clipboard.
In the editor, place the cursor on the exact location where you want to embed the inline image.
Hit Ctrl + V to paste the image or choose Paste from the Edit menu on your browser.
There you go! Go on and annotate the image, add any text, and do more.
Also, try using the Insert attachment option and paste the image under the Desktop tab (attach from Cloud) to use the copied image as a file attachment instead of embedding.
Did you find this tip useful? Please send us your valuable feedback at support@zohomail.com.