Auto upload attachments to cloud via Filters in Zoho Mail
You can now automatically upload your attachments to your preferred online file storage! In Zoho Mail filters, you can now create filters, with predefined conditions for emails with attachments to upload the files automatically to the cloud service (Zoho Docs/ Google Drive/ Dropbox/ One Drive/ Box) of your choice.
Login to www.zoho.com/mail.
Go to Settings and choose Filters.
If you have multiple email accounts configured, select the required account.
Click the New Filter icon in the top right corner of the Filters tab.
The Create Filter dialog box pops up on screen.
Choose All the conditions.
Select 'has attachment' and provide the other required criteria.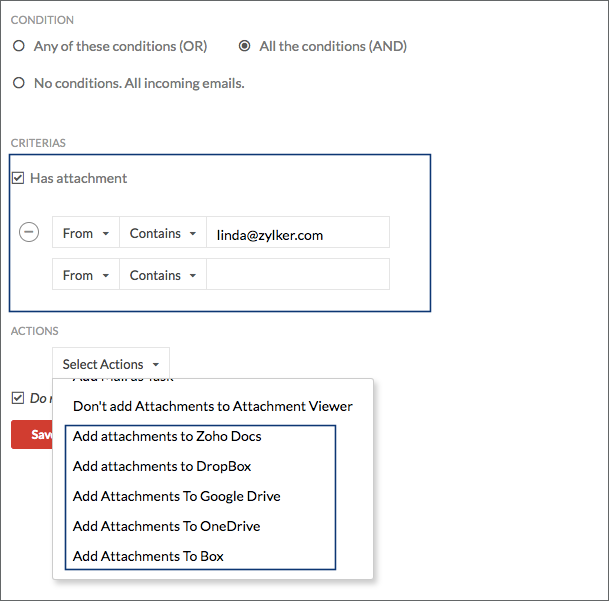 Try out the feature and send us your feedback at support@zohomail.com.