Integration with Automate.io
Automate.io Overview
Automate.io is a third-party service that offers integrations between cloud applications. You can use Automate.io to set up cross-functional workflows to connect Zoho Mail and various cloud apps. You can create either one-to-one integrations or multi-app workflows as bots.
After linking your Zoho Mail account in Automate.io, you can create new bots to set the trigger in one app and choose the corresponding action to be done made in the other app(s). 
For example, you can set up a bot to send a Direct Message in Slack on receiving a new Email in Zoho Mail.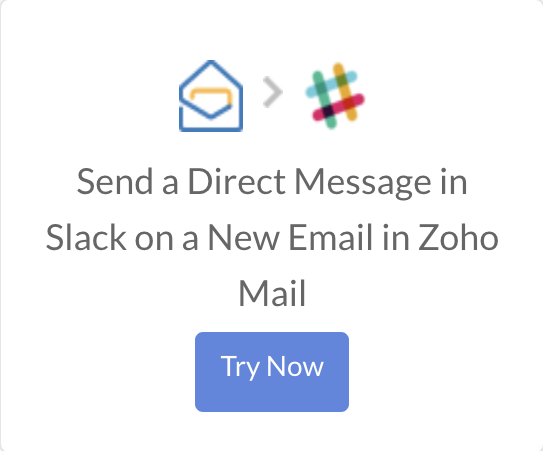 You can also create a bot with multiple actions happening in apps in a sequence once the trigger is set. For example, When you receive an email in Zoho Mail (trigger) you can set an action to send a direct message in Slack and upon which a task is to be created in Asana. 
Getting Started with Zoho Mail in Automate.io:
Sign up for a free Automate.io account if you don't have one already. Upon entering your details and registering yourself, add Zoho Mail and other apps with which you wish to create the bots. Zoho Mail can be used as either a trigger app or an action app in a bot. 
Adding Zoho Mail in Automate.io:
Login to your Automate.io account.
Navigate to Apps tab and click the + button. 

Select Zoho Mail from the list of apps.

Choose your domain from the drop-down and click Authorize.

Allow access to Automate.io by clicking on Accept.

Click Save.
You have authorized Automate.io to access the mentioned data in your Zoho Mail account.
Now you can make multiple bots using Zoho Mail with the range of third-party apps like:
Google apps

Trello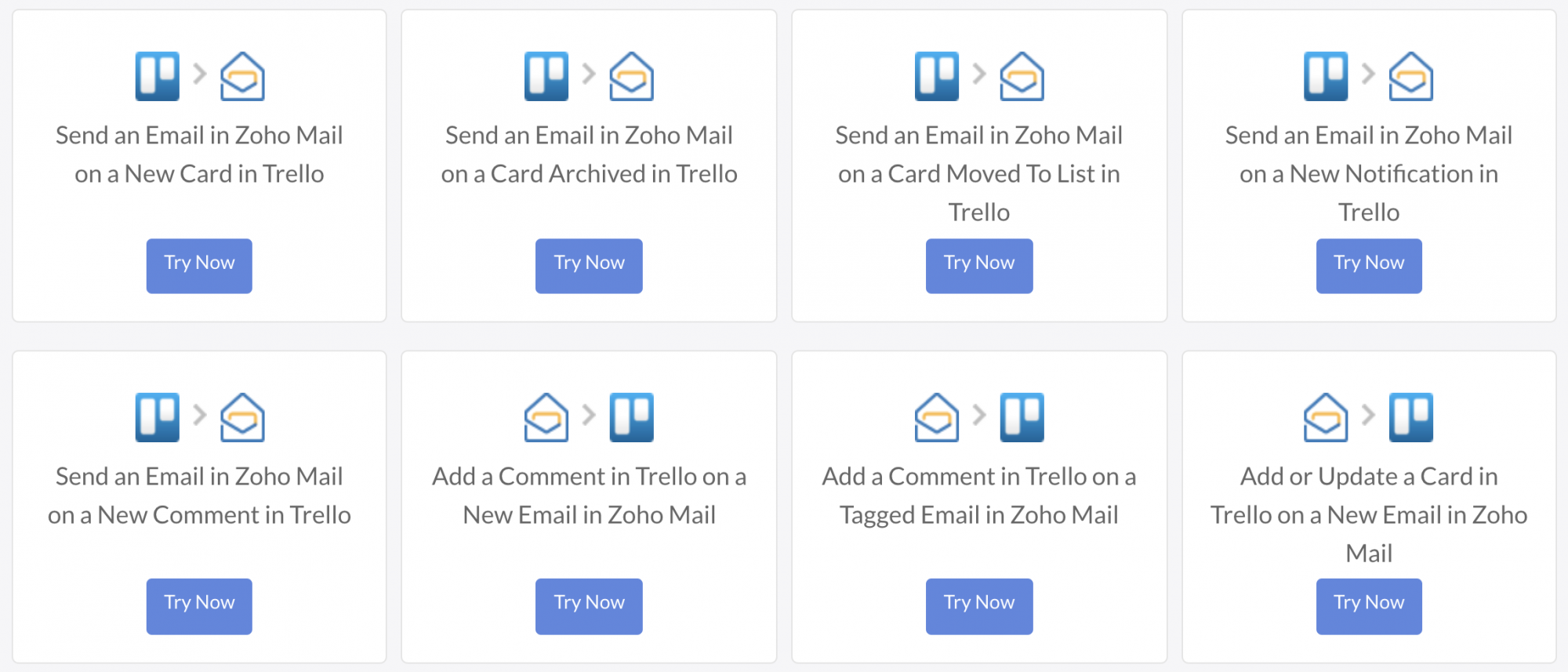 Zendesk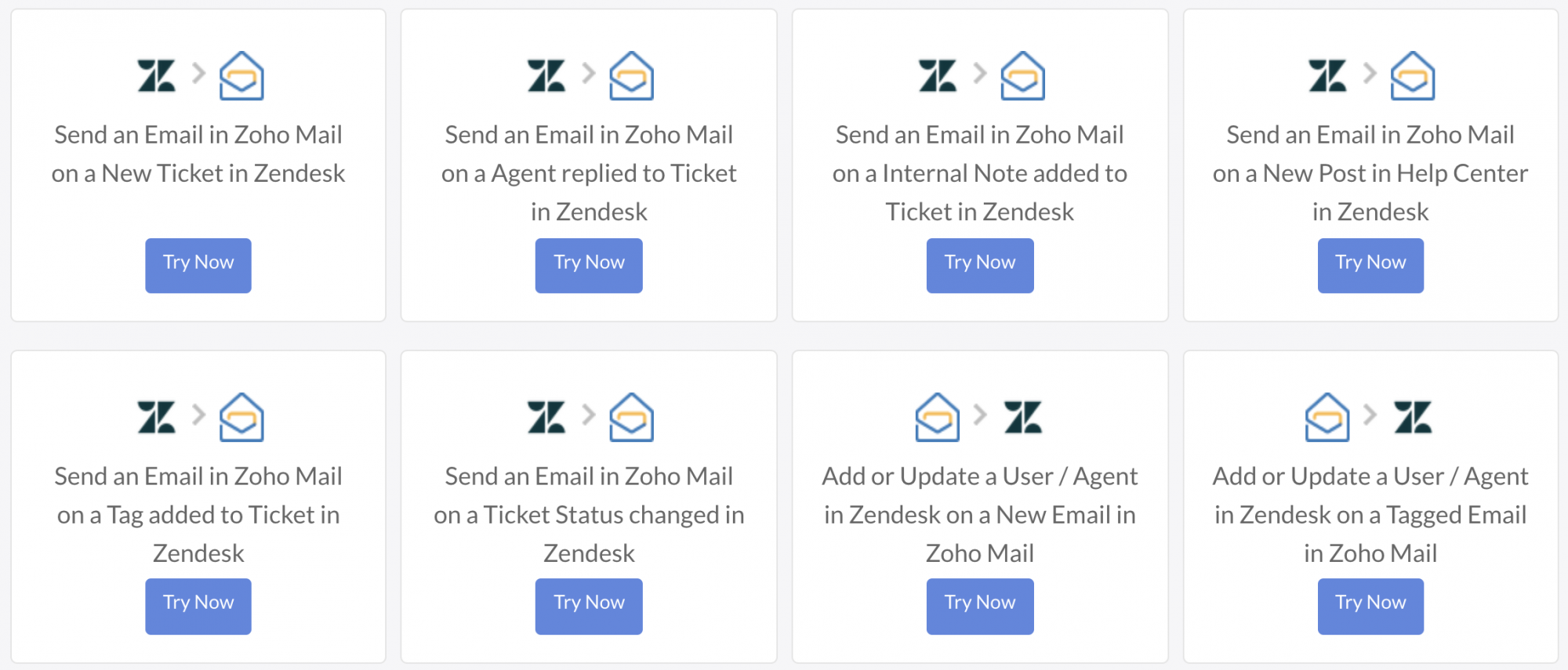 Salesforce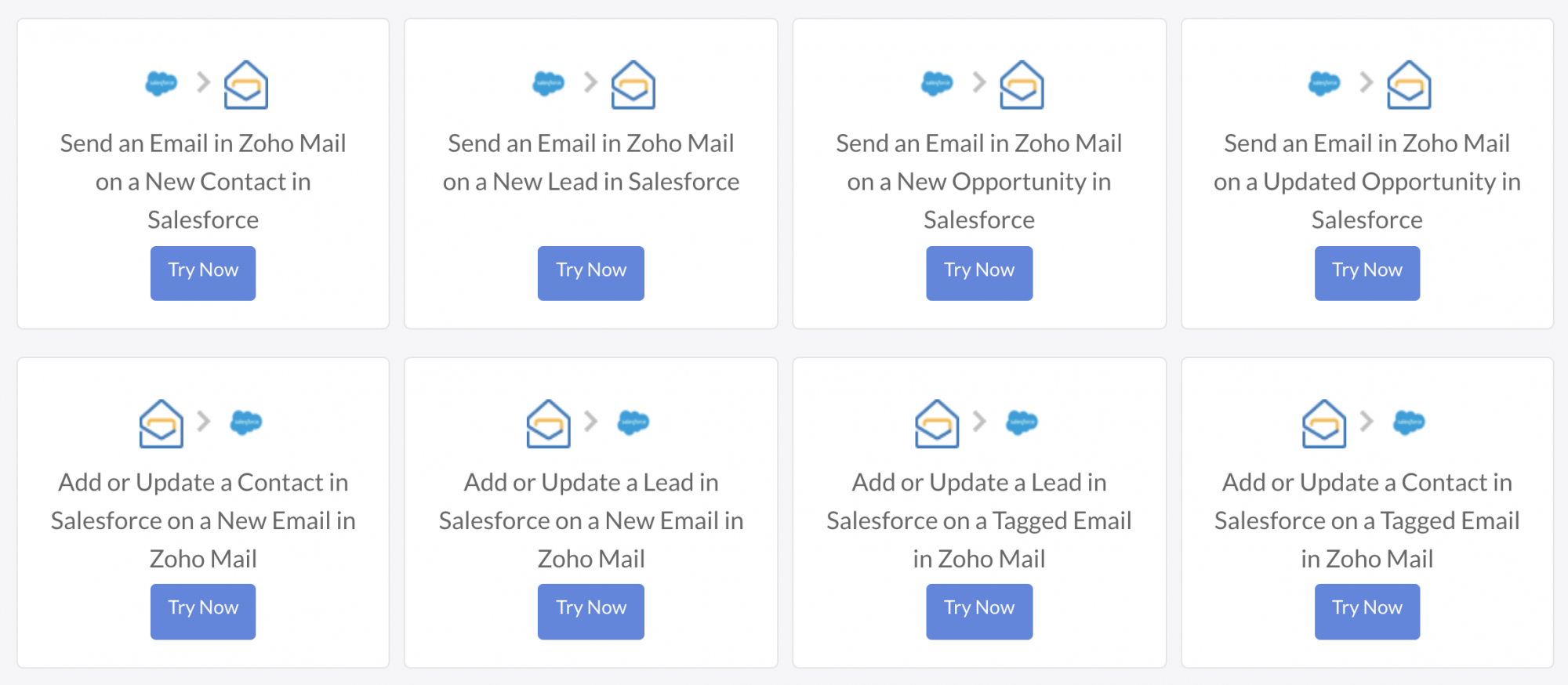 Twitter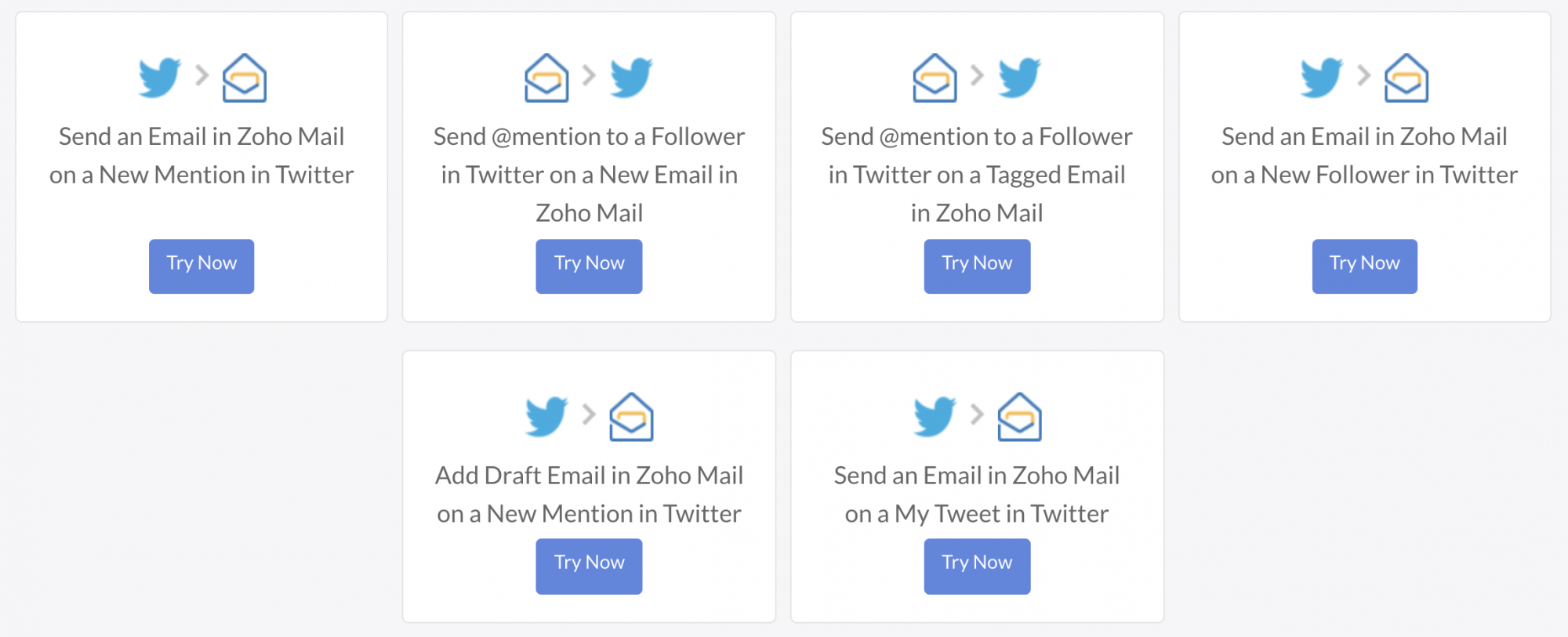 Slack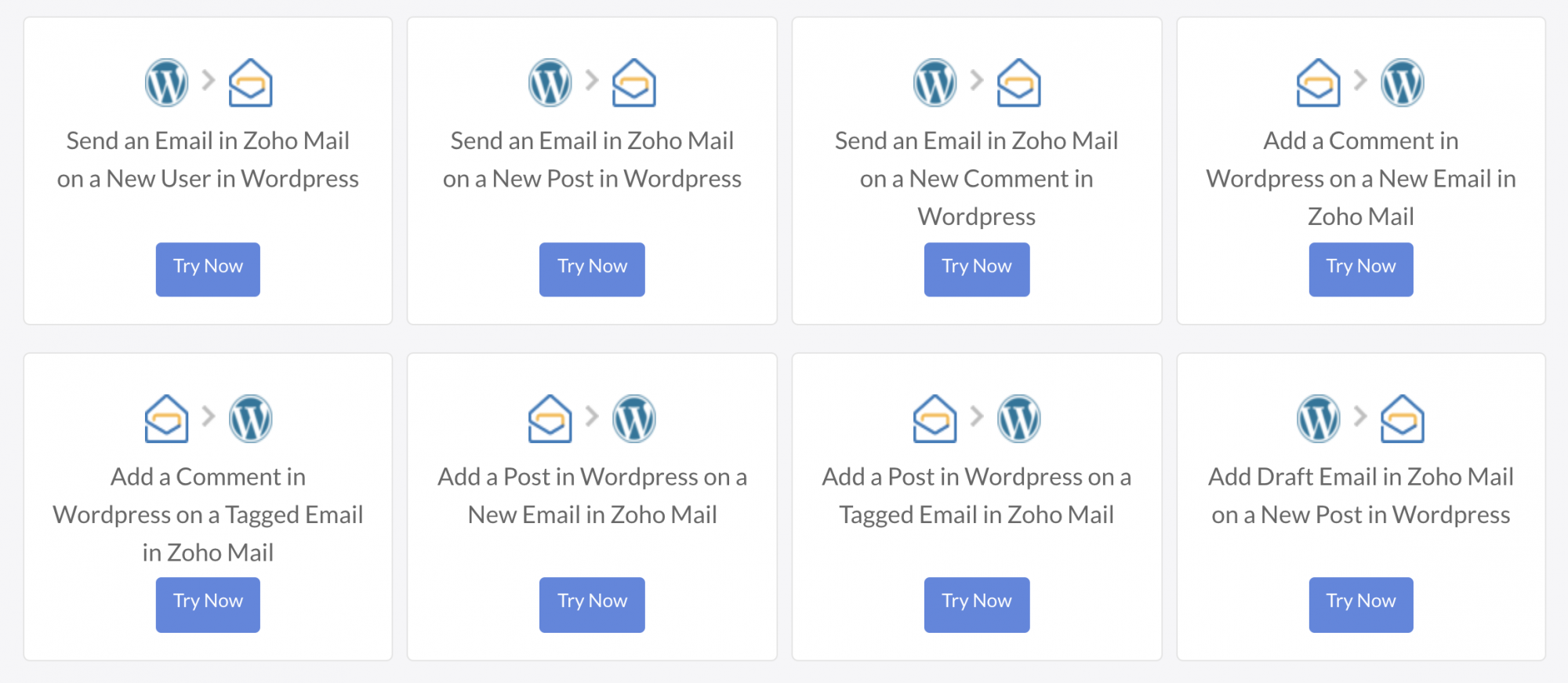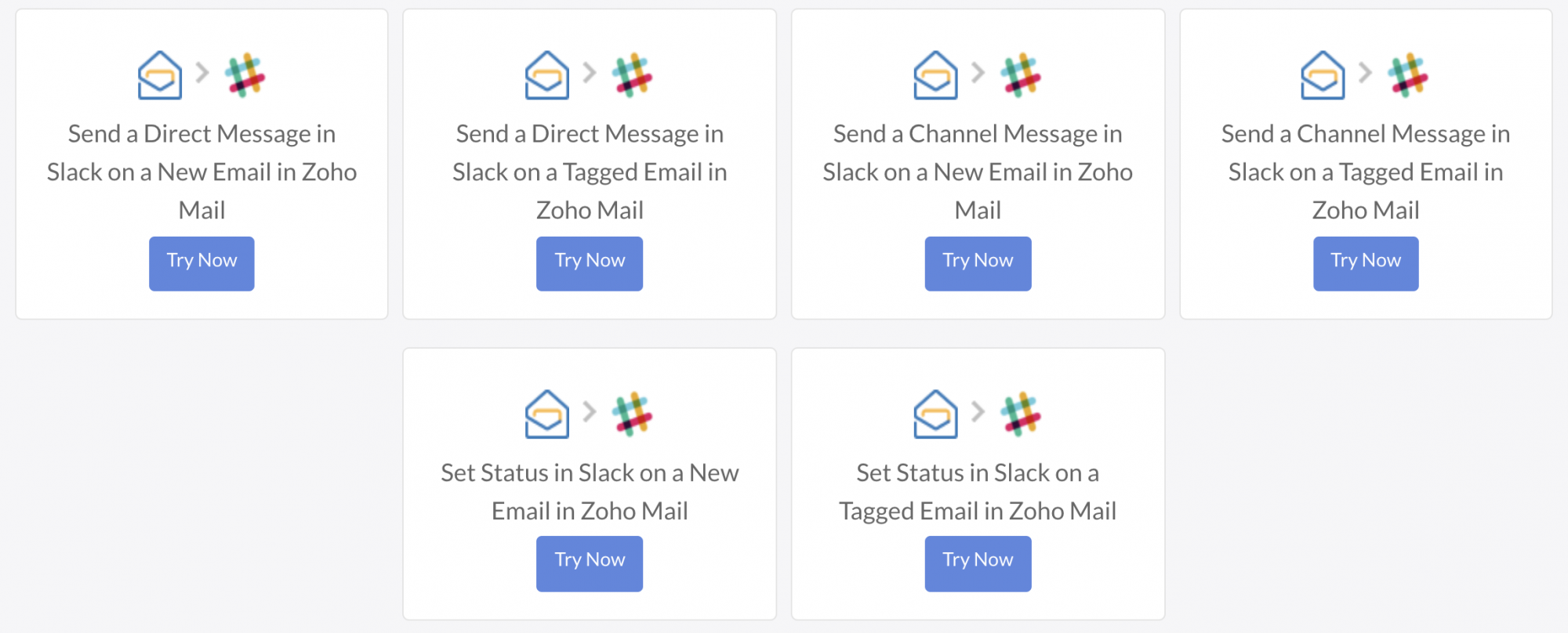 Creating a Bot in Automate.io using Zoho Mail:
Login to your Automate.io account
Click on Create a bot
Select the trigger app. To use Zoho Mail as the trigger app, click the drop-down and choose Zoho Mail from the options.

Select the trigger event you'd like to use for the bot, from the listing.

If you have multiple POP accounts configured with Zoho Mail, you can choose the account with which you would like to associate the bot.

You can also choose a particular folder if you want this trigger to run only for emails arriving in that folder.
You can now choose another application to set up the action for those emails. 
Supported Triggers
New Emails - Triggers for every new email received.
New Tagged Email - Triggers when an email is tagged. (Only works on emails received in the last 72 hours)
Supported Actions
Send an email - Send an email to the specified email addresses.
Add draft email - Add as a draft in Zoho Mail.