Views
Zoho Mail offers several views for easier classification among emails. The views menu can be accessed at the bottom of the left pane. By default, it is listed below the Tags menu.
Table of Contents
Unread View
The 'Unread' view lists all the unread mail across different folders. You can view the unread images across various folders in a single listing. Further, you can find out the total number of unread emails in your mailbox from here.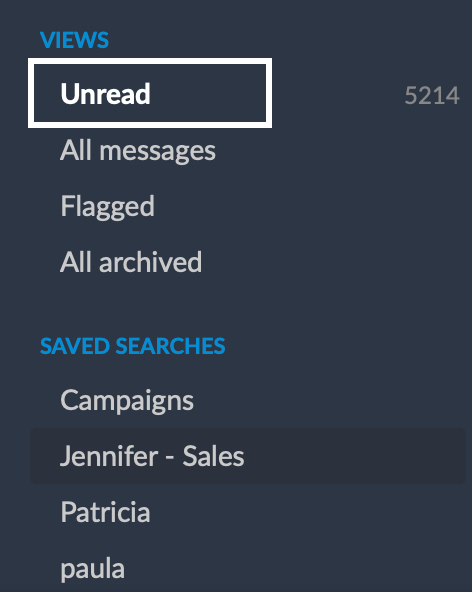 The number of unread emails in the folder that is opened is displayed next to the folder name. Click on the count to open the Unread view of that folder.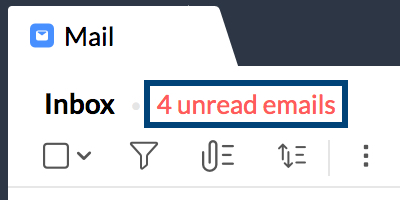 All Messages
This view lists all the emails across all the folders. To view emails in the order of received time, irrespective of the parent folder, this view can be used.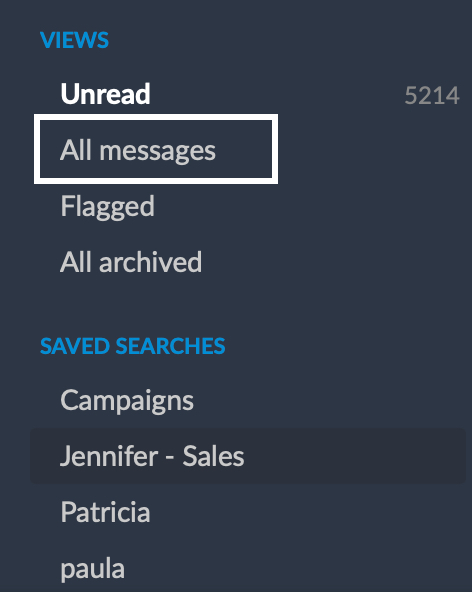 Flagged Emails
The flagged emails view lists the flagged emails across all the folders. This helps you to view all the emails, for which you have set flags, in a single window. You can further clear the flags in this view.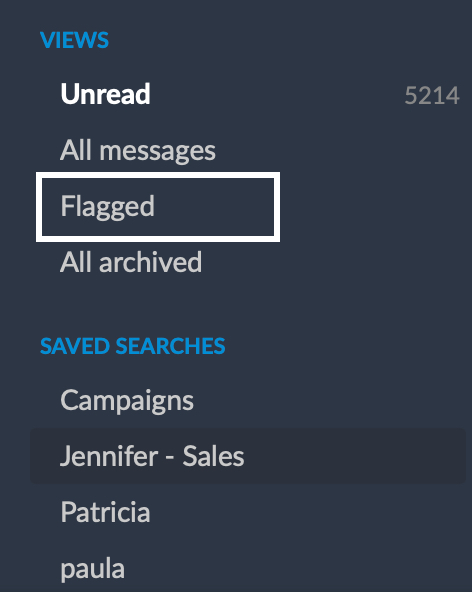 All Archived Emails
By default, you can archive emails of a folder in the same folder in Zoho Mail. But you can access them all at a single place with the All Archived view. When you go to this view, all the emails you archived in any folder of Zoho Mail will be listed.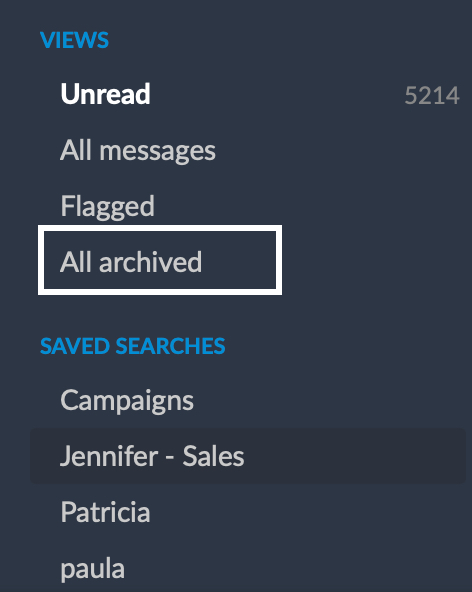 Saved Search
Sometimes, you repeatedly 'Search' for a pattern of emails in your Inbox, and based on the content. Zoho Mail provides you an option to save such 'Searches' for future use. You can name the Search and such saved searches are listed as a separate section. By default, they are listed below the views menu in the left pane. This feature is particularly useful in cases where you want emails with specific message content to be available for accessing easily, without undergoing the same set of searches.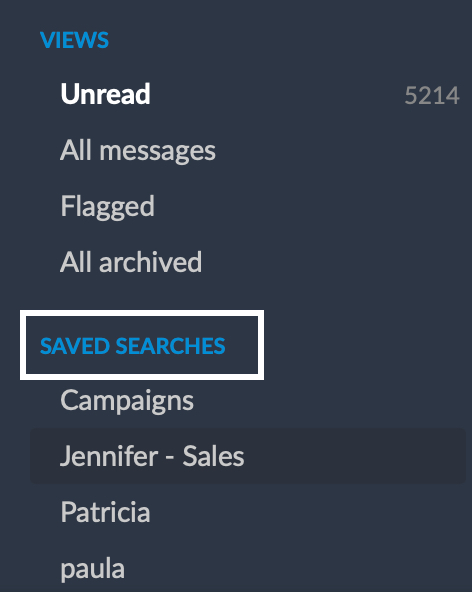 In the 'Saved Searches' section, only the search conditions are stored. Every time you select the Search Condition, a new search is performed and the results would include the newer emails also.
Steps to Save a Search
Type in the keywords relating to your search or use Advanced Search
After setting your search conditions, the relevant emails get listed on your screen
Click the Save this Search option on the top of the screen